Have you ever made a model of something you actually own? Eh, eh, I do now. Charlotte the Harlot is a small vignette depicting my dog, Charlotte, in the backyard of our house in the hills. I started this model thinking in my daughters, and they loved it almost as much as they love the dog. Charlotte the Harlot is an
old song by Iron Maiden
, and since they were touring in my town some weeks ago, I thought it would be the perfect title for this project. Charlotte is a genetically modified Dachshund dog female (I mean, she is not pure), so I had to modify a Preiser German Shepherd dog in 1/87 to achieve the right look and size of the real thing in 1/72 scale. I modified the tail, legs and added new ears.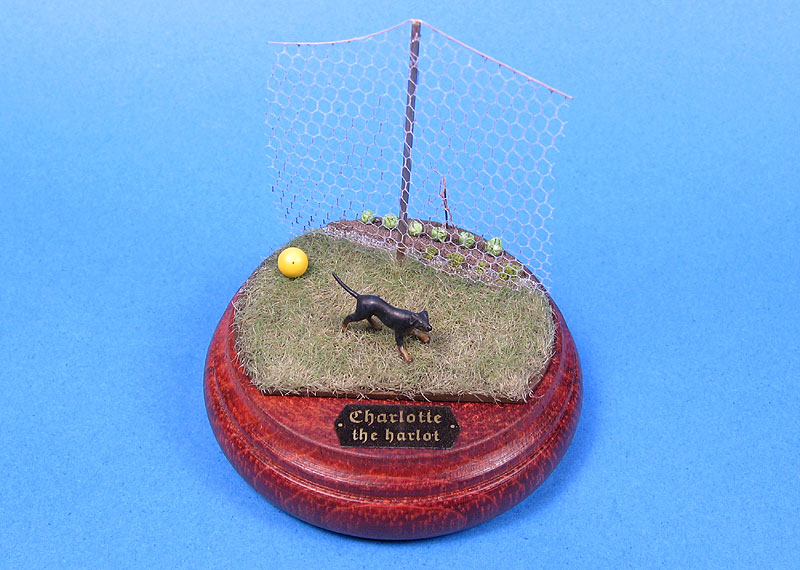 The vignette depicts Charlotte playing on the backyards of my father in law's (Col. Damasceno, Brazilian Army, retired) house in Nova Petrópolis. It is a nice place to relax and scape from Porto Alegre's day by day rush. There, we have a small fenced field where I used to play soccer with my nephews. The vignette depicts a small section of the field, Charlotte playing with a ball, the fence, and behind it, Col. Damasceno's vegetable garden. That's where he grows many uncontaminated items of our salad... So, besides the soccer field grass and fence, I had to show his well cared garden to achieve a faithful scene.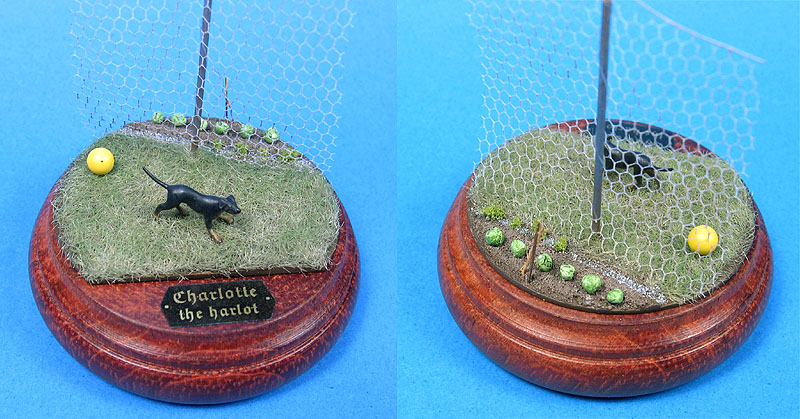 The funny part of this project was the vegetable garden. Col. Damasceno has a long time devotion to it, so I'd better to take my time here. I made some parsley plants with tiny tuffs of Woodland Scenics green foliage and a small dead tomato tree made from a short length of dry root. The almost perfectly aligned, worm free, and regularly spaced row of Brazilian Army type 2C cabbage heads were made with pieces of wet thin paper rolled between my fingers and painted accordingly (remember, I had the full size thing to check the correct colors - no FS numbers, though). The final touch was given by the ashes that Col. Damasceno takes from the house's fireplace to regulate the acidity of the soil (ask him...). I simply added some fine grained white/grey sand to reproduce it. The ball is merely a bearing roller painted yellow. I used green oil paints drybrushed over the grass for some tonal variation. And it's done.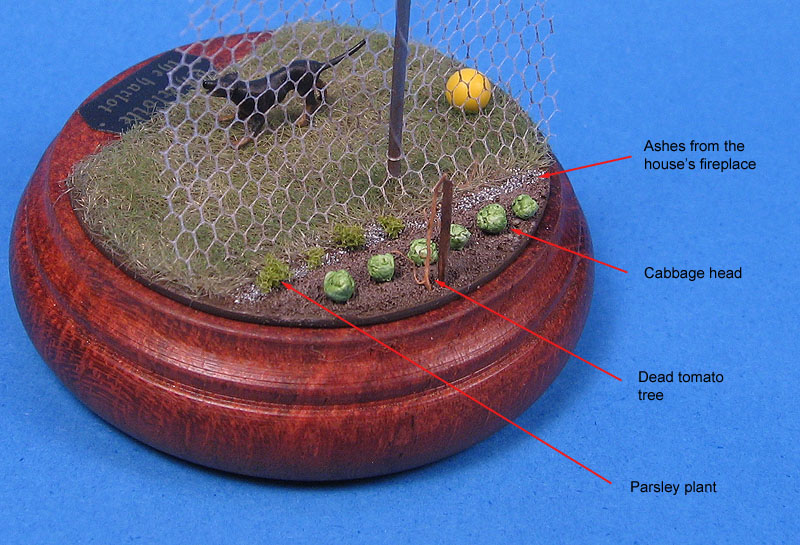 The high point of this project was the interest it has risen from my relatives, most of them unfamiliar to plastic modeling. Questions like "how you did this?" or "how you painted that?" have never been asked to me about my Spitfires or Hellcats before. This time, I incidentally found a funny way to show them all work behind a little model.
Of course, I'd rather prefer to own a Ferrari or a Corsair and show you a model of it, but this one will do for now... Here's the real deal: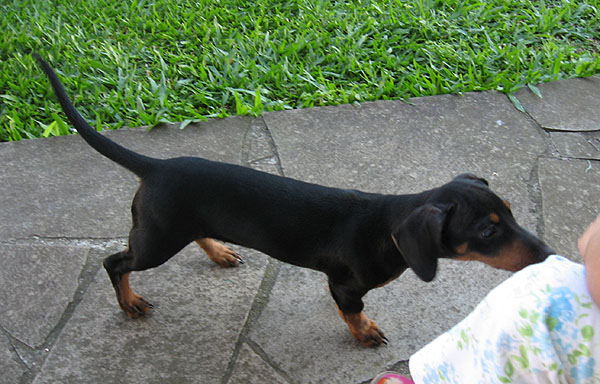 P.S.: You Brazilian folks will have to look for the meaning of "harlot" by your own. And, please, don't tell to my wife and daughters...