GPPSD
2010 -
XXIV Brazilian Plastic Modeling National Convention
All photos copyrighted by RJ Marczak, unless noted.
| | |
| --- | --- |
| Where: | PAMA - Brazilian Air Force's Aeronautical Materiels Facility, São Paulo SP, Brazil. |
| When: | November 27th-28th, 2010 |
| Who: | Southern Modelers Express Machine |
The Show
Yes, the famous GPPSD annual convention changed to November, but the show is back to PAMA's facilities. Nothing can beat the feeling of being in a modeling convention surrounded by Northrop F-5s in all stages of maintenance....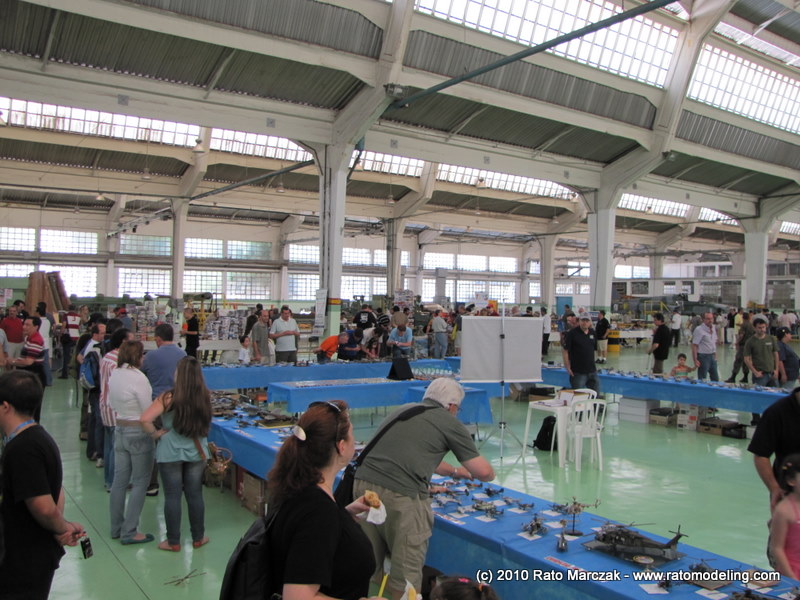 As usual, it was a great, well organized convention. Guilherme Castro all the GPPSD's organizing comitee must be congratulated again. At a first glance, I had the idea that the number of entries was smaller than the previous years, but the official figures account for almost 1,100 models, about the average of the other editions. I cannot imagine how much work is behind the scenes, everyone must applause the efforts of all involved in running such a large event.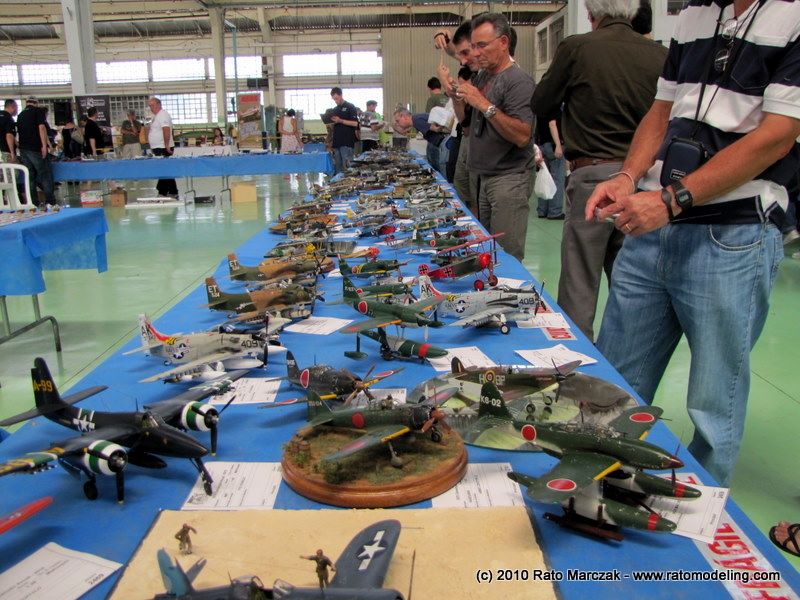 The show started on Saturdary, but we arrived on Sundary morning, only. I made my registration and was pleasantly surprised by what I think was a record number of vendors. It was about time of one of our largest shows to have a decent number of them. Way to go folks.
The level of craftsmanship was very high, even among the junior categories. However, I noted a shift in the number of entries in several categories. For example, the number of 1/32 scale airplanes was high, while the number of 1/35 AFV was low in comparison with the previous years.

Now, the photos. I organized them in 11 groups, so be warned that all links below contain entries of several sub-categories. I didn't use flash, except for a couple of photos, in order to preserve the natural color of the models.

Here you will find about 300 photos because I decided to enjoy the show more than in other conventions. Sorry that many models are not here (and, regrettably, I ignored completely the figures - sorry, Fabricio). Enjoy, and please report me any bugs, because my memory is fading quickly!
It was a great opportunity to meet several friends from all over the country, and make new ones. I particularly enjoyed putting faces to names from
Webkits
and other modeling forums. The highest point was the presence of the Luftwaffe night fighter ace Martin Drewes, who generously talked to everyone, took photos, signed books, and even models!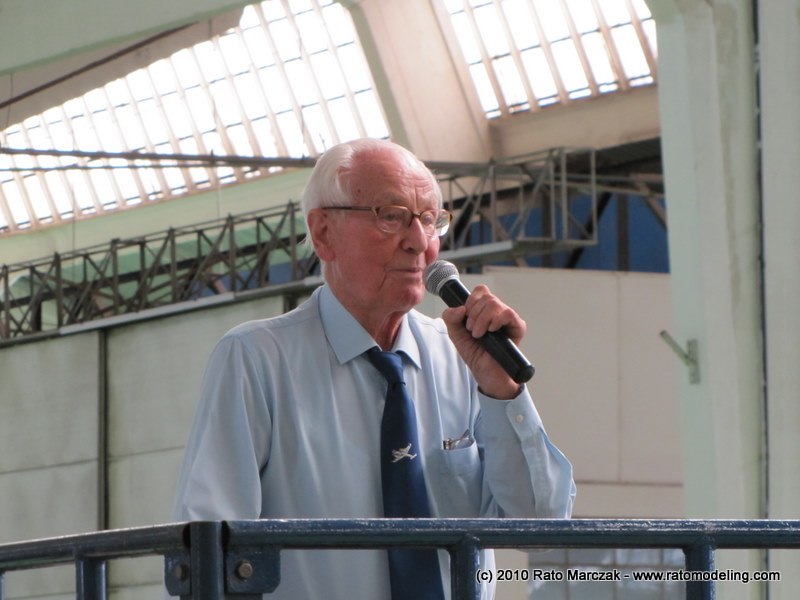 Congratulations to all in the organizing staff. Good job and thanks guys!
Rato Marczak
© 2010