IPMS Brazil
2015 -
XXIX Brazilian Plastic Modeling National Convention
All photos copyrighted by RJ Marczak, unless noted.
| | |
| --- | --- |
| Where: | PAMA - Brazilian Air Force's Aeronautical Materiels Facility, São Paulo SP, Brazil. |
| When: | December 5-6, 2015 |
| Who: | Southern Modelers Express Machine |
The Show
The IPMS-Brazil put out their XXIXth national convention at PAMA's facilities during the dec/5-6/2015 weekend. Nothing can beat the feeling of being in a modeling convention hosted in a Brazilian Air Force facility surrounded by Northrop F-5s in all stages of maintenance and historic hangars...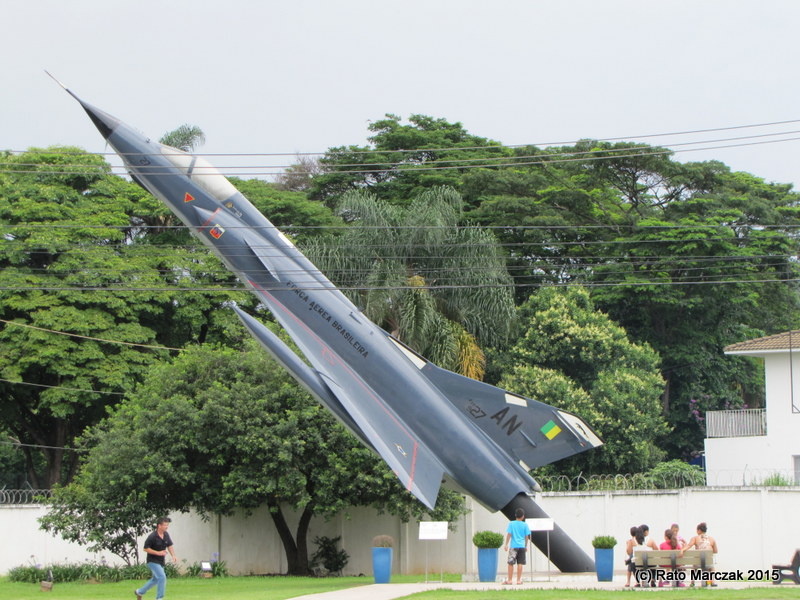 As usual, it was a great, well organized convention. GPPSD's president Guilherme Castro and all the organizing comitee must be congratulated again. Ricardo Tandil told me they had some serious troble with the computer system which manages the entries, and the staff had to make most of the paper work by hand - my applause to the efforts of all involved in running such a large event.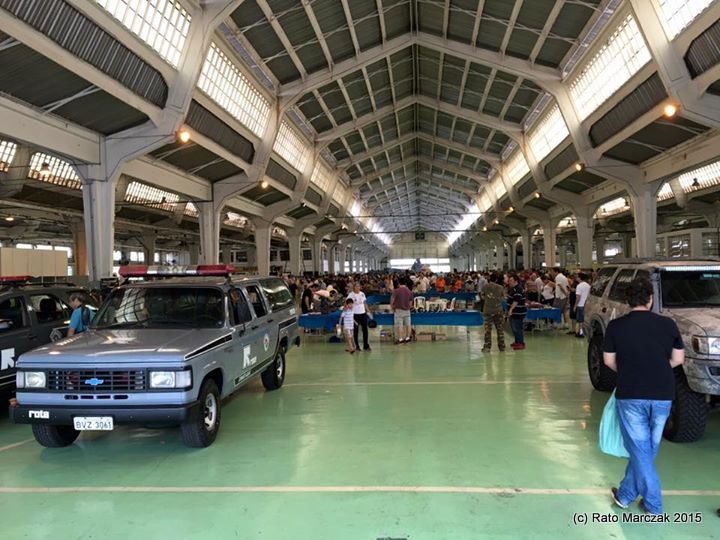 The show started on Saturday. After a quick trip to the local hobby shops with my friend Sandro Tomasetto we headed to the show, where I was pleasantly surprised by a good number of vendors. I found paints, pigments, books and kits for reasonable prices and a few bargains. My credit card took a serious hit this time... Being in such a large town, we took the chance to go to a good Japanese restaurant and ended the night in a Cajun Blues pub with morewhiskey
in our heads than we should.
On Sunday, full house and a great opportunity to meet several friends from all over the country, and make new ones. The level of the models was high, in general. On Saturday, I had a long shot with Luiz Fernando Martini about the several aircraft models he brought to the convention (the man is a modeling machine) and he generously allowed me to take several photos of his Trumpeter's USS Yorktown in 1/350 scale. Having followed the six months job on his blog, I had a strong feeling that I was shooting the Best of the Show. As I would discover in the next afternoon, I wasn't wrong... Congratulations, Martini. Another title to our Palmeiras!
I also had the chance to check some spetacular 1/32 models, as well as a few two and four-wheel jewels. I was disappointed by the few 1/72 AFV entries.

Now, the photos. I organized them in big subject groups, so they contain entries of several sub-categories. Many models are not here, I'm sorry for that...
---
Wings - 1/32 and larger:
---
Wings - 1/48:
---
Wings - 1/72:

---
Choppers - all scales:

---
WWI wings - all scales:

---
Wings - civil & airliners:

---
Wings / all types - 1/144:

---
Wings / best Brazilian Air Force award - all scales:

---
AFV & Military - 1/35 and 1/48:

---
AFV & Military - 1/72:
---
Ships - all scales:
---
Cars, bikes & trucks - all scales:
---
Dioramas - all scales:
---
Figures - all scales:
---
Sci-fi, action figures & miscelanea:

---
Awards away!
---
Best of the Show:
---
General views, people and other stuff:

---
Thank you Sandro! I should thank a lot of other friends, but I'll certainly miss many, so forget it. It was good to talk to you all.
I don't have the numbers at the time of writing this, but it was a huge show. Congratulations to all in the organizing staff. Good job and thanks guys!
Rato Marczak
© 2015