IPMS Brasil 2018
-
XXXII Brazilian Plastic Modeling National Convention

All photos copyrighted by RJ Marczak, unless noted.
| | |
| --- | --- |
| Where: | PAMA - Brazilian Air Force's Aeronautical Materiels Facility, São Paulo SP, Brazil. |
| When: | December 8th & 9th, 2018 |
| Who: | Southern Modelers Express Machine |
The Show
Here´s a photo report on IPMS Brasil 2018 - the XXXII Brazilian Plastic Modeling National Convention, held during December 8-9 at São Paulo.
The convention was put out by the competent IPMS-Brazil, through it GPPSD Chapter. I always say that
nothing beats the feeling of being in a modeling convention hosted in a Brazilian Air Force facility surrounded by aircraft and historic hangars...
As usual, it was a great, well organized convention. IPMS President Guilherme de Castro and the organizing comitee must be congratulated again.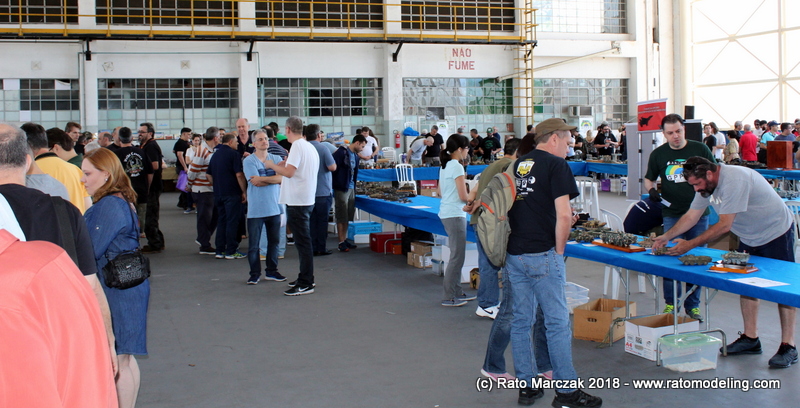 The show started on Saturday. We started with a trip to the local hobby shops with my friends Sandro, Nei and Rodrigo, where my credit card took a serious hit... Then we headed to the show, where I was pleasantly surprised by a good number of vendors. I found supplies, books and kits for reasonable prices and a few bargains. We ended the night listening a live Dixie Jazz show in confortable pub.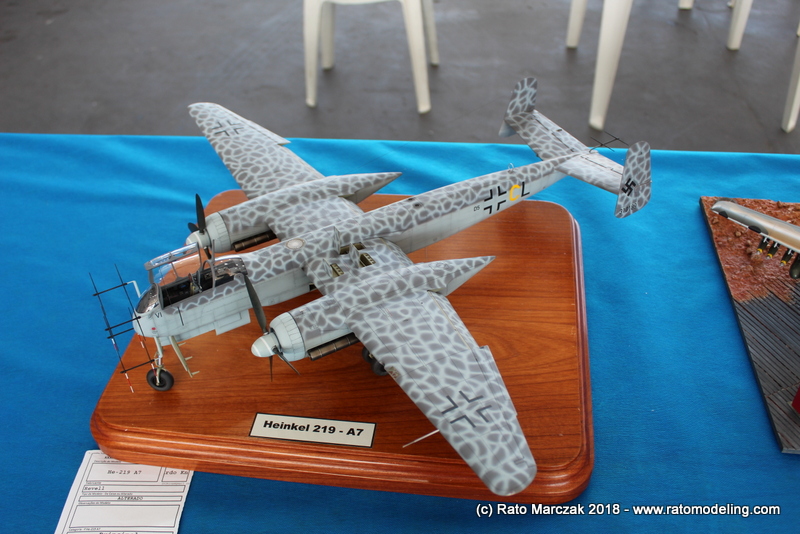 On Sunday, to the show again. We met several friends from all over the country. It was a real blast to see lots of pals from old times. The level of the models was high, in general.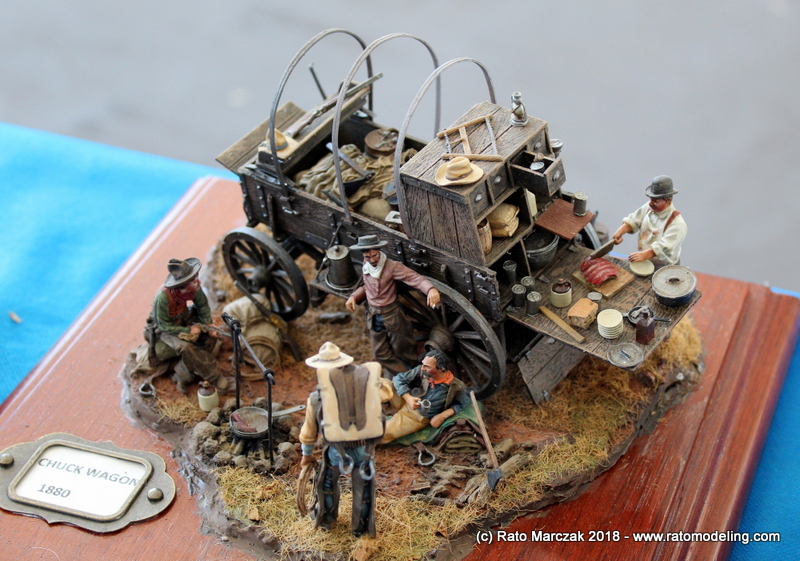 I didn't have time to take many photos. I prefer talking to people these days. Anyway, I organized them in 6 groups, so be warned that some of the links below contain entries of several sub-categories. I haven't sharpened the pics, and I avoided the use of flash light as much as possible in order to preserve the natural color of the models (some may be a bit dark). So, if you have interest in any photo in a larger resolution, drop me a line. As for the winners, I suppose the IPMS-Brazil will be publishing the listing and a more comprehensive photo report soon on their web-page. Enjoy, and please report any bugs!

The Best of the Show
The BOTS award this year went to the very well done Messerschmitt Bf-110D-3 Nachtjager in 1/32 scale (Dragon kit) by Roberto Campos. Roberto also won the Rolling Thunder / 50 Years of Vietnam War award with his F-104C in 1/32 and the Best Science Fiction with his Slave One ship.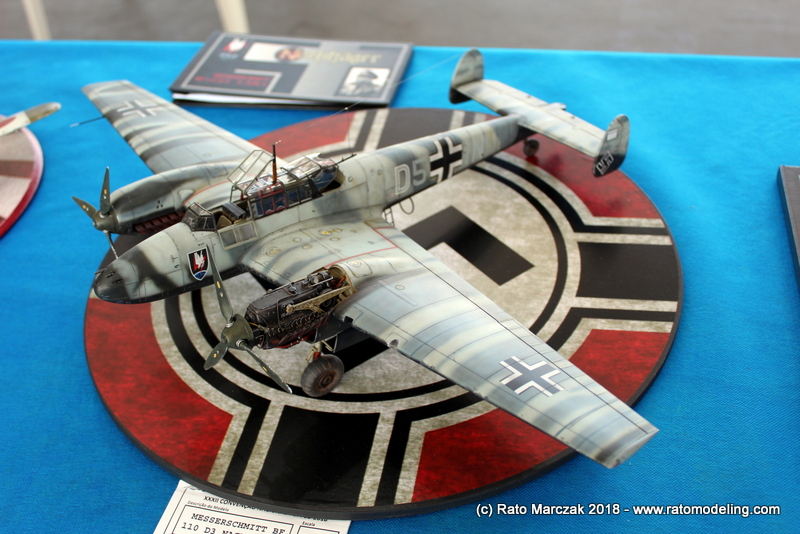 The Southern Modelers Express Machine gang this year
Let me thank Sandro, Nei and Stemetz, who have been an enjoyable companion this year.
And also the folks I met there: Martini, Osvaldo, Kina, Terlizzi, Gui, Penna, Guerra, Inimá, Jumpei, X-Cão, Marlon & Adriano (from MiG/AMMO), Ricardo, Bonfim, Sheppard, Tandil, Felipe (from FCM decals), Rogério & Bender (from UPPA), João Fusco, Marinho Monteiro, Sérgio (from Colecionáveis), D. Maria José (from HOriginal), Di Stefano, Ismael, Alexandre, Guilherme, Conde, Doc Heliandro, Manfrin, Flavio (from Hobbycraft), plus a whole lot that I certainly forgot (my apologies).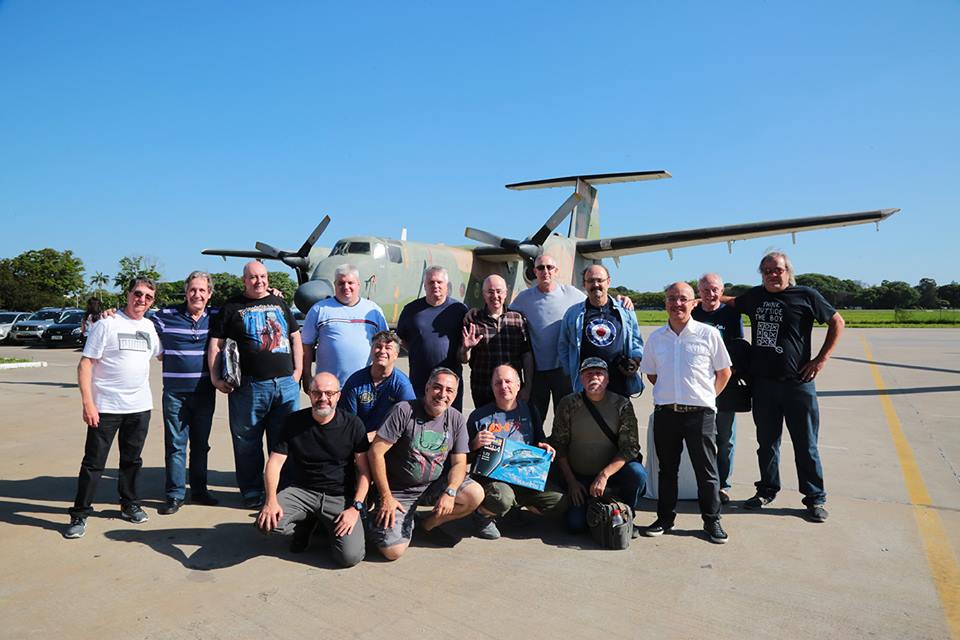 The infamous X photo (credit: Marcio Jumpei)
Thanks guys!
See you next year.
Rato Marczak
© 2018