2009 IPMS/USA
National Convention

All photos copyrighted by RJ Marczak, unless noted.
Where:

Hyatt Convention Center, Columbus OH, USA.
When:

August 19th-22nd, 2009

Who:

Southern Modelers Express Machine (

well, just me, your editor, in this particular case

)
The Show
Yes, and what a show! Being used to the Brazilian Nats, my first time in a US Nats was a blast.This was my first US Nats. Hopefully not the last. It was a real blast for me. I mean it.

Having attended national plastic modeling conventions in other countries, let me say that you Americans and Canadians may not have a comparative idea of what US Nats are, since many of you probably got used to it by now. Well, your show is amazing! The number and the level of the entries is very high, and for us outsiders the vendors area was like entering the heaven itself... I cannot imagine how much work is behind the scenes, everyone must applause the efforts of all involved in running such a large event.

The venue was Hyatt Convention Center in Columbus OH. An excellent choice, and mostly appropriate with lots of space and facilities: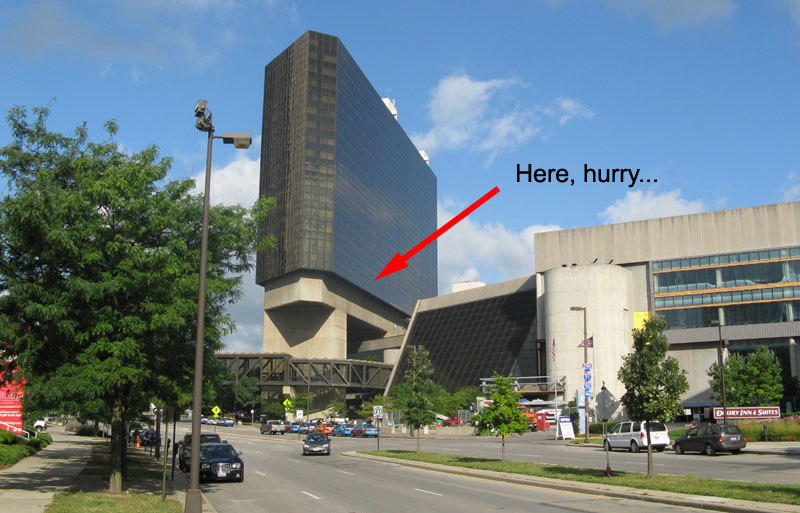 The show started on Wednesday, August 19. I arrived on Thursday afternoon, threw my stuff on my hotel room's bed and headed to the convention. I made my registration and did not dared to enter the contest room immediately. Instead, I went for the vendors room. Big mistake... I spent most of the afternoon dugging rarities, bargains and accessories, just to left the are with my head burning, just like my credit card.

To summarize it, more than 2500 models entered the show, by about 1000 modelers. The level of craftsmanship was very high, even among the junior categories.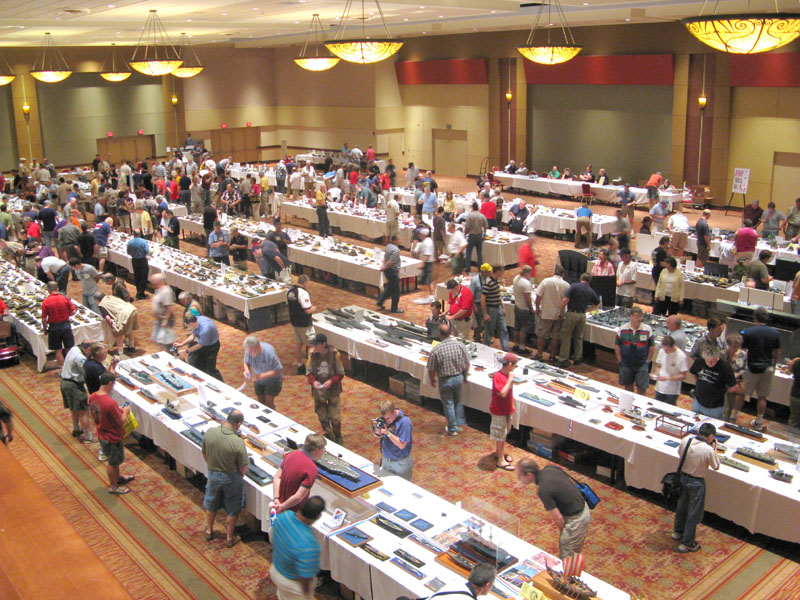 The vendors area were one of the high points of the convention. Many hobby shops, book sellers and modeling industry representatives attended the convention, where you could find almost everything, from collectors items to newest releases, not to mention the tools, supplies, and accessories. I'm convinced I found the heaven...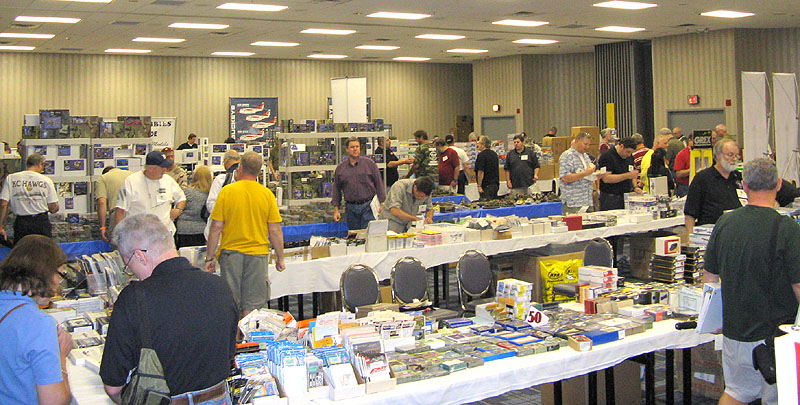 The most important thing, for me, was to put faces to names of modelers I knew over the years through the internet. People like Clare Wentzel, Floyd Werner, Dave Roof, Bill Bosworth, Lynn Ritger, Mattew Usher, Aaron Skinner, Paul Boyer, Arthur Bentley, Joe Youngerman, and Ken Schlotfeldt, Chris Wilson, to name a few, were there. I managed to introduce myself to some of them, but unfortunately I couldn't talk to every known name I saw around...
And to prove to my wife that I was there, here is me with Fine Scale Modeler crew (
Paul, when I said 1/72 is still strong in Brazil, I meant it
):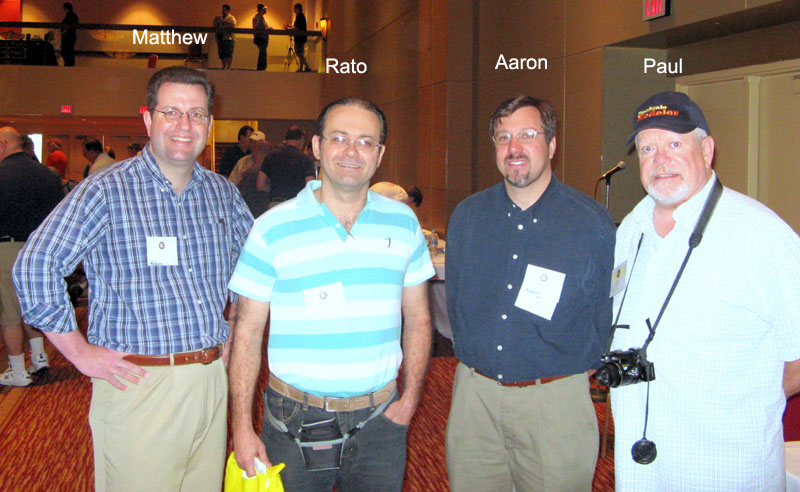 Before going into the photos, let me say that my only complain was the lighting of the contest area. Just terrible and everyone had to struggle with the cameras to get decent photos.
Now, the photos. I organized them in 19 groups, so be warned that all links below contain entries of several sub-categories. I corrected the brightness and sharpness of the worst ones. I also tried to avoid the use of flash light as much as possible in order to preserve the natural color of the models, but it was not always possible.

Here you will find about 1200 photos, therefore I missed about half of the entries. I particularly regret for not shooting the Cobra helicopter in the factory diorama (1/32) and the scratchbuilt Bronco in 1/24 (featured in ARC forum). As for the winners, I left the convention before the awards dinner (sorry) so I can't say who won what, but I managed to comment on some best of in the pages below. Enjoy, and please report any bugs, because my memory is fading quickly!
Here is the Best of list as I found on
IPMS-USA forums
:
I'm glad I took Flávio Estrella's advise and decided not to visit Dayton AF Museum. I would have lost both, the convention and the museum displays, which deserves its own 2 days visit.
I've been in far too many academic conferences much smaller than the US Nats, and they are run by professionals, where money is not a problem, and yet are a leg behind what I saw that week. Congratulations to all in the organizing staff. Good job and thanks guys!
Rato Marczak
© 2009