2009 New Jersey/IPMS Region II Plastic Modeling
Convention

All photos copyrighted by RJ Marczak.
Where:

Holiday Inn, Runnemede NJ, USA.
When:

October 16-17, 2009

Who:

Southern Modelers Express Machine (

well, just me, your editor, again

)
The Show
While living in NJ area, I have been attending the Region II meetings and naturally I intend to participate in all local conventions. For you who do not know how it works, the IPMS-US is organized in 13 regions. After the National Convention, regional conventions are organized by an IPMS chapter each year. Region II ecompasses Mid-East Region (DC, DE, MD, NJ, Easter PA, and VA), and this year the convention was run by NJ/IPMS. It was a great show, boys...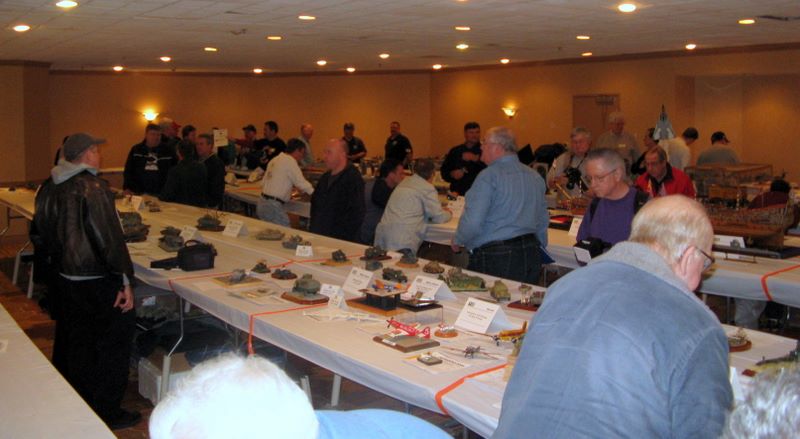 As usual in all conventions, the lightning in the contest room left a bit to be desired (still better than the Nats last August), and the cold rainy weather certainly contributed to reduce the number of attendees. Nevertheless, I'm impressed by the level and the number of models, as well as the professionalism of the organizing commitee. Congratulations to all the folks from NJ/IPMS for an outstanding job.

As one could expect, most of the modelers arrived on Sat. Even better, since I could send my wife and kids to a shopping round on Friday and reserve some time to myself in the vendors rooms (I wouldn't have time in the next day, since I'd be judging). And it was a nice set up... as impressive as the number of vendors attending the convention was the number of new items, rarities and supplies you could find there.



On the next day, serious work started with the judges meeting about noon. Free food...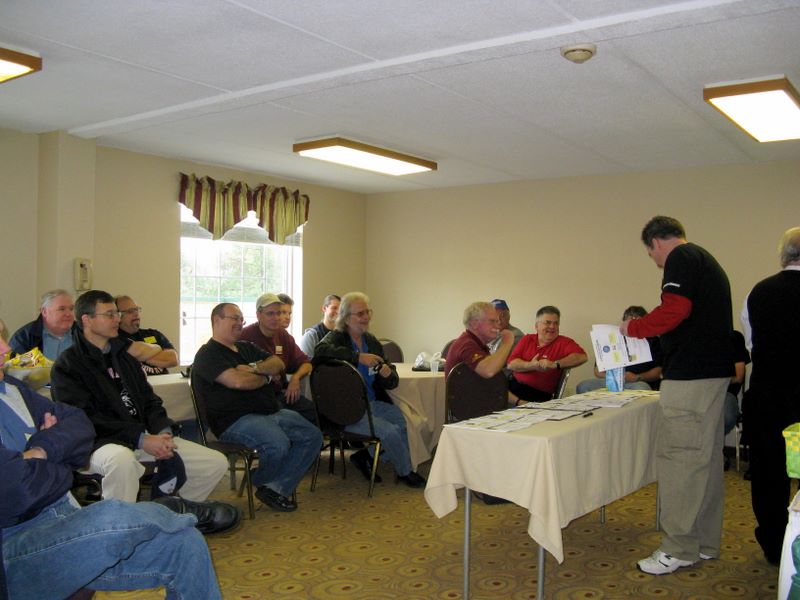 By then the models were already flooding the contest room. By 3:00PM it was closed and judging started. That gave me a chance to take some clean pics.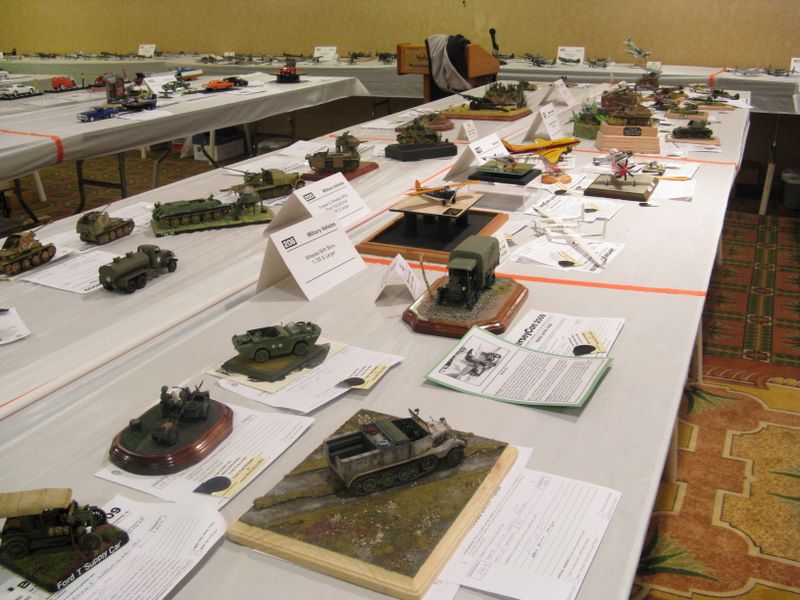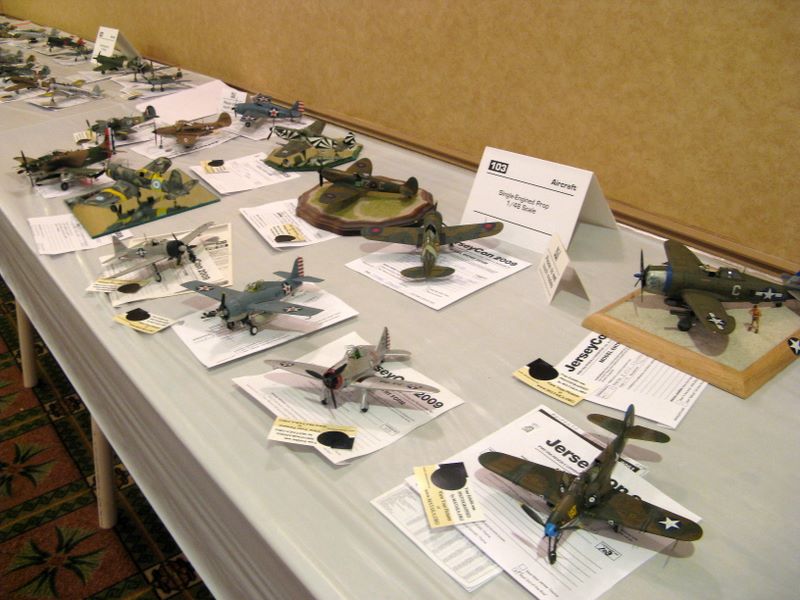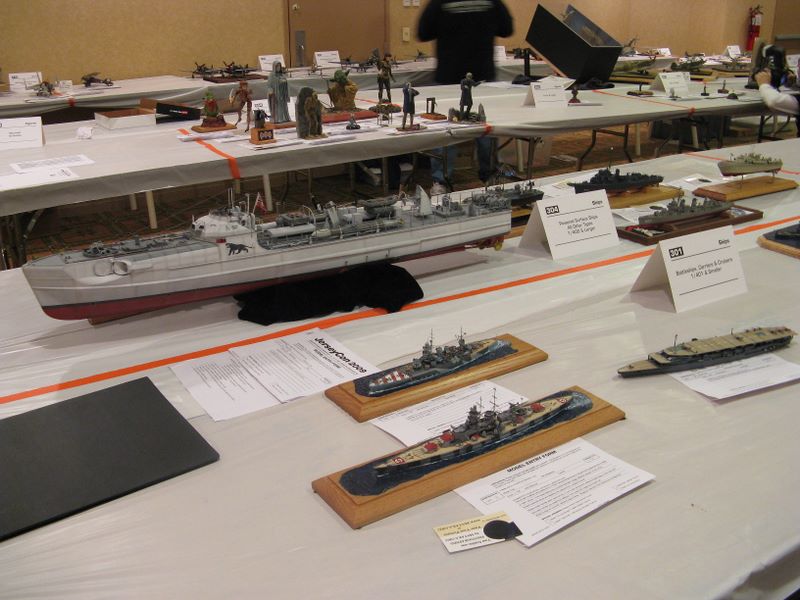 It was fun to judge with some well known veterans, trying to talk to them in my funny English. The criteria is essentially the same used in South America, i.e. IPMS-US rules. It was nice to see all judges converging to a common result in all four categories that I helped to judge. Here is Bill examining a small Pitts: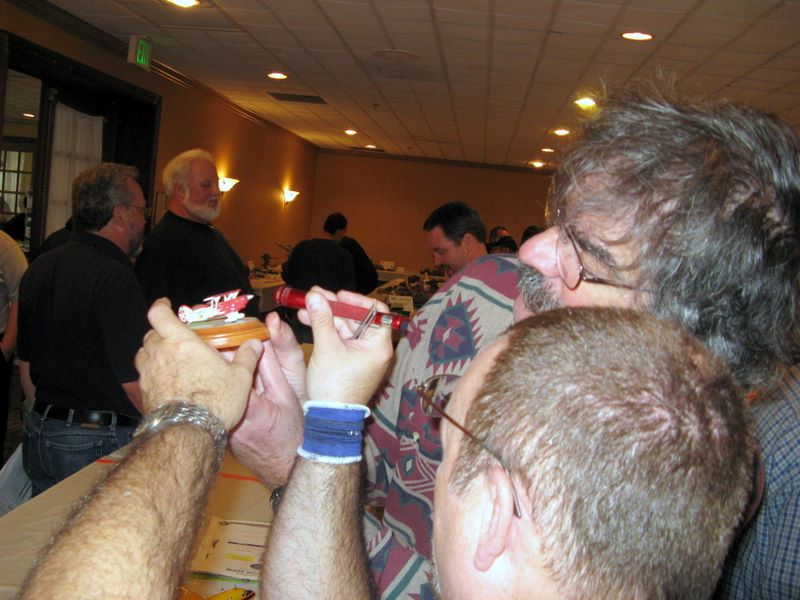 As for the photos,
I corrected the brightness and sharpness of the worst ones. Enjoy, and please report any bugs and errors. They are
organized here in 6 groups, so be warned that the ll links below contain entries of several sub-categories. They are:

Vendors rooms: Some pics to show what you missed.

Wings: Fixed and rotatory wings, all scales, including conversions, vacuum formed and scratchbuilt.

Military vehicles: Wheeled or tracked, all eras, all scales.

Hulls: Ships and submarines, all scales.

Misc: Any model which does not fit in the above categories, including civilian vehicles, figures (surprisingly few), dioramas and SciFi...

General: A few overall pics of people and the tables.
I couldn't attend the banquet. In fact, I left during the awards cerimony, but you can find the list of winners on
NJ/IPMS website
.
There was also a number of seminars (Airbrushing, Resin casting, and I cannot remember the others), and one or two rooms devoted to groups displays, SIGs, and etc. In one of them I found this interesting display of a Bear and a F-102 in a well known mission. The bear engines turn, the 102 turbine lights and the base rotates. In addition, during a complete turn, you can listen to the radio comm recorded during the actual mission. Awesome!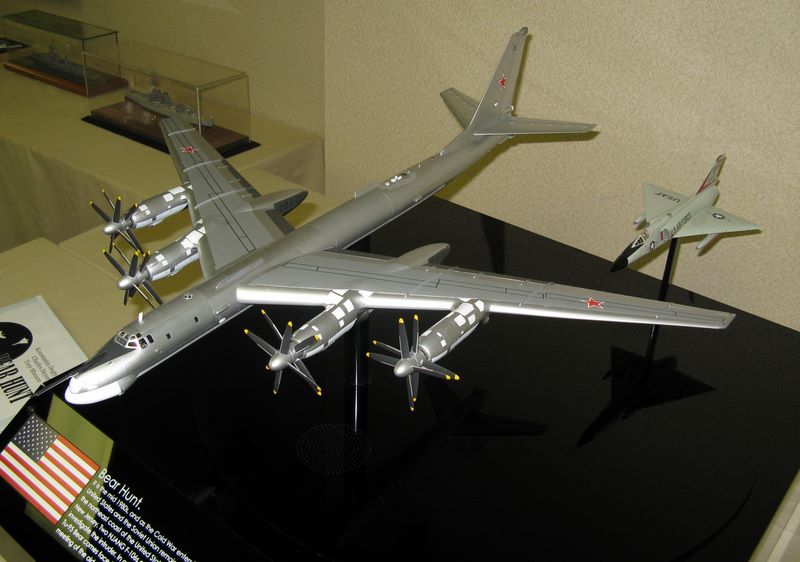 Check the video:
A great show, really. Congratulations to all in the organizing staff. Good job and thanks guys!
Rato Marczak
© 2009