Photos copyrighted by RJ Marczak, H Rosa and IPMS-Santa Maria.
| | |
| --- | --- |
| Where: | C I Bld - Centro de Instrução de Blindados (AFV Tranining Center of the Brazilian Army), Santa Maria, RS, Brazil. |
| When: | September 5-6, 2015 |
| Who: | Lots of modelers, visitors, kids and enthusiasts |
This year the IPMS-Santa Maria put out the first Mercoplasti. The show was held on the September 5-6 weekend at the AFV Tranining Center of the Brazilian Army, Santa Maria, Brazil. It was a great show, with the presence of Mig Jimenez from Ammo products, Diego Quijano, Rodrigo Hernández - the famous wizard of dioramas and author, and Alex Grass from the popular Ushi van der Rosten line of products. The presence of the masters of course attracted people from all over Brazil, plus Argentina, Bolívia, USA, Chile and other countries that I'm forgetting now.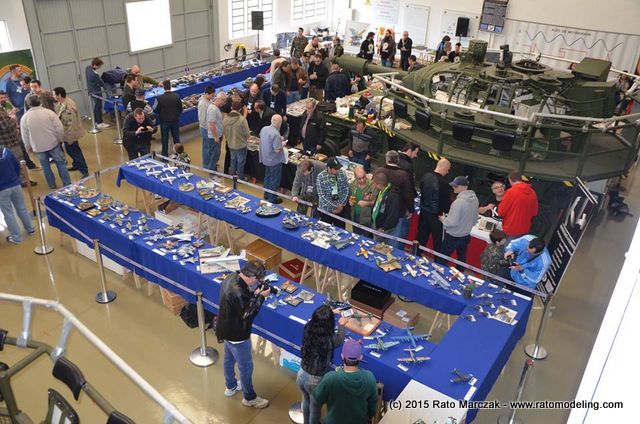 I presented a lecture on '
Modeling contests: pros, cons, judging and the Brazilian context
'. It was a great opportunity to discuss contradictory aspects of modeling contests with several modeleres. I had a great time and, more important, could see several old friends and make new ones from all over the planet. On Saturday afternoon and on, workshops and clinics with the masters - a huge succcess.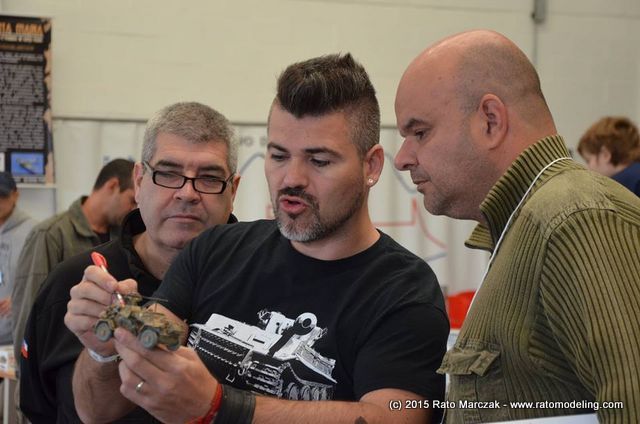 The level of the models was very high, and considering geographical aspects, a trip to Santa Maria is not the easiest one. Even so, modelers pushed themselves to bring their best works and the outcome was fantastic. The venue also couldn't be better, the Center for AFV Training of the Brazilian Army, decorated with a FT-17 in running condition, Shermans, Osorios, and many other preserved AFVs, not to mention the operational equipment. The officers were so kind with the attendees that it didn't even look an active Army center.
Congratulations to all the IPMS-Santa Maria organizing staff for putting out such a nice event. Good show, boys...
Now that you raised the bar, keep it up.

Here are some photos I took:


---
The Best of the Show deservely went to a fantastic IJN Mutsu in 1/350 scale, by Gil 'Rufus' Sifred: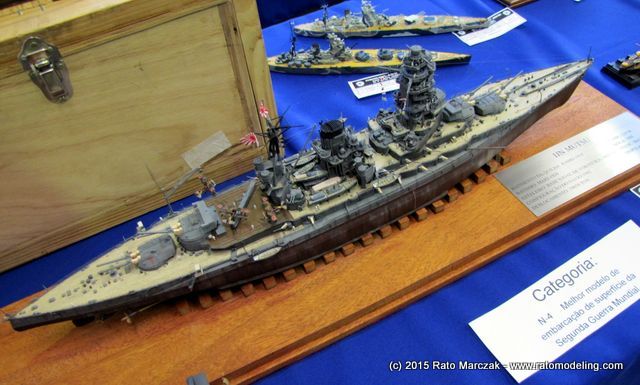 See you in 2016...
Rato Marczak
© 2015