Xtreme Modeling Latin America 2019
All photos copyrighted by RJ Marczak.
| | |
| --- | --- |
| Where: | Porto Alegre, Brazil. |
| When: | October 26-27, 2019 |
| Who: | Lots of modelerers, visitors, kids and enthusiasts |
Here are fome photos of the 1sth Xtreme Modeling Latin America, organized by the UPPA modeling club, and held at Porto Alegre, Brazil.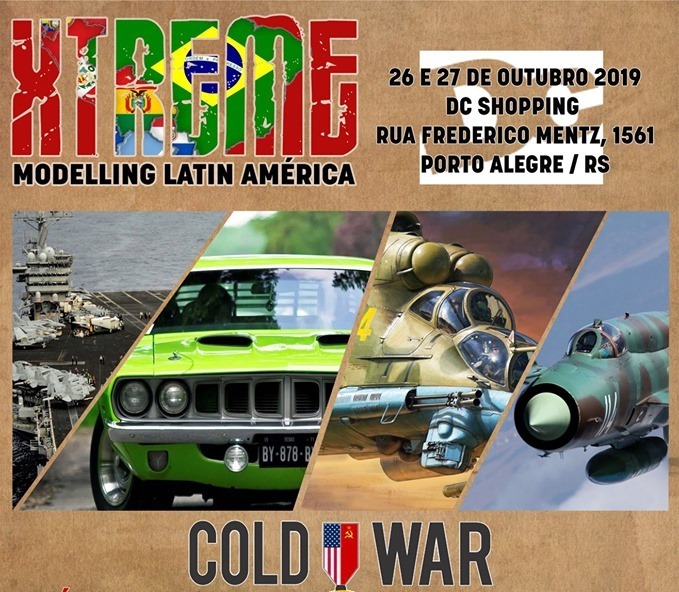 We modelers from Southern Brazil have been always complaining that we have to travel with our models to other states to attend major modeling contests, that our contests do not attract many modelers from other states, bla bla bla...

Well, no more.
What a good event it was. It was a very well laid show, with several vendors - something rare in our area -, and many, many models (I was told 450). We had the chance to see old friends again and make new ones, as well as finally put faces to forum names. A good number of modelers came from other states. It was nice to see many kids attending the competition, and even nicer to see the wifes and girlfriends checking out. Really nice...
I have the impression that the level of craftmanship was the highest of all events I had opportunity to attend in the region. The competition was very tough in most categories. Although I was quite disappointed with the number of entries in AFV, both large and small scale, civilian vehicles and figures categories showed very high standard entries.

Congratulations to all the organizing staff and the UPPA committee.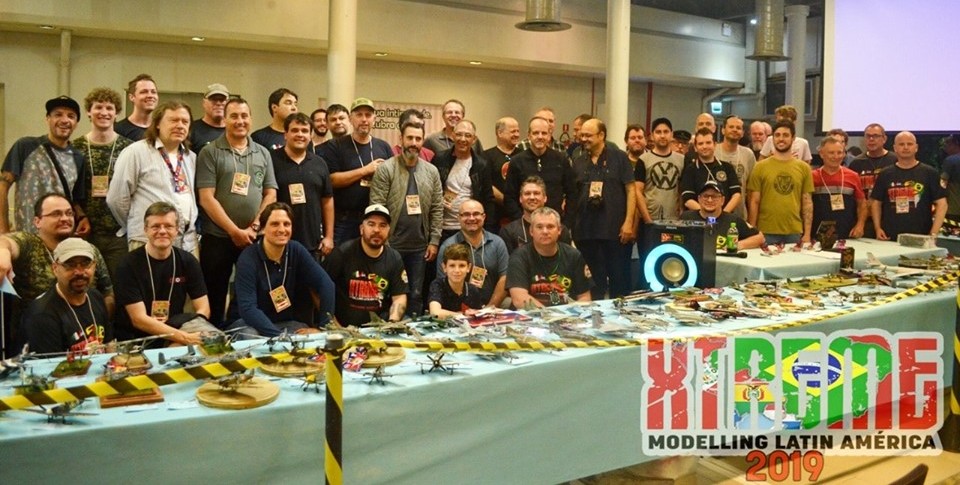 Now, I haven't bothered to organize the photos below by categories. I kinda grouped them more to organize myself than anything else. Of course there are several models missing, but the photos below will give you an idea of the show.

---
Fixed wings (1/32 & larger):

---
Fixed wings (1/72 and smaller):

---
Rotary wings (all scales
):


---
Cars and bikes (all scales):


---
AFV (all scales):


---
Dioramas (all categories and scales):

---
Figures (all scales):

---
Miscellanea (all other categories):
---
People:


---
Some models really impressed me. In particular, the 75mm Siux warrior built by Alaerte Machado (I would have not minded if he had won BOS), the finely finished KMS Schar
nhorst in 1/350 by Gil Carvalho (he came all the way from Rio de Janeiro), the heavily reworked
1/72 Italeri
B-57B build by Róbson Ferreira, and the camouflaged Sea King build by the your modeler Lenon Junion (Ladies, the guy is only 10 years old).


The Best of Show went to a very well done Honda RC166 with engine exposed, by Sandro Silva.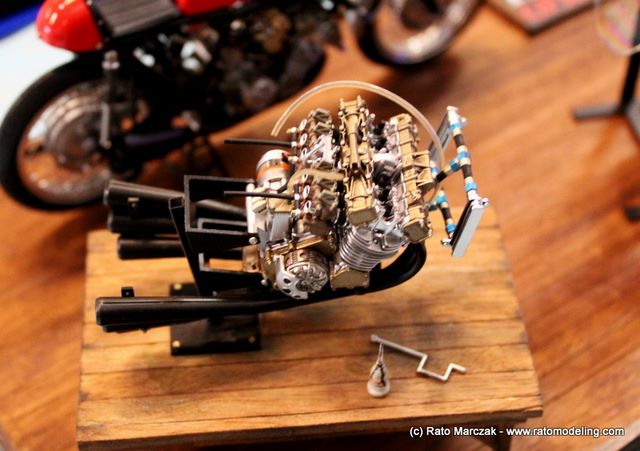 Great event. See you all in 2020 with the theme 'Pacific':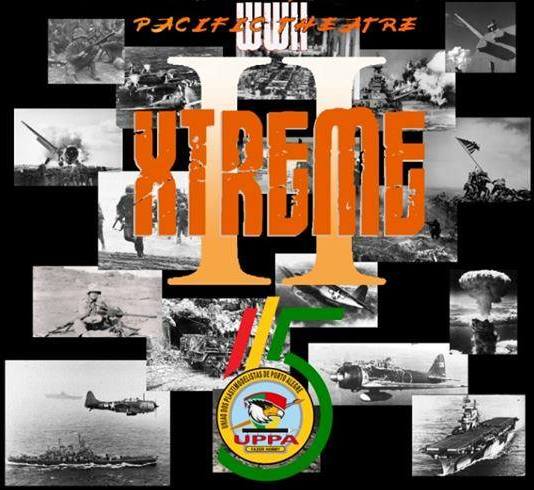 Rato Marczak
© 2019