The Styrene Cave (or Antrvm...)

All photos copyrighted by RJ Marczak, unless noted.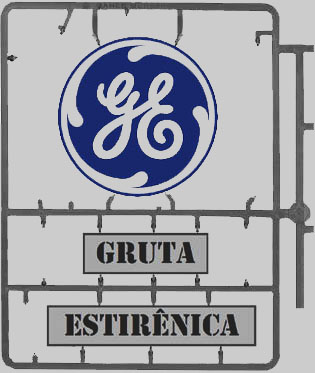 A couple of years ago, when our montly reunion on Vieira's place ceased, we virtually never more gathered to model, talk, and have some modeling fun. Last year (2008) I, Carlos Alexandre and André Marinho decided to rent a room and assemble our own modeling cave. We named it

Styrene Cave

, in honor to the Blue Cave, a ladies house nearby... It is a small place, a good main room, a bathroom and a kitchen, plus a large area outside where we plan to resume our meeting with all the gang soon. Here's the location for you living in Porto Alegre: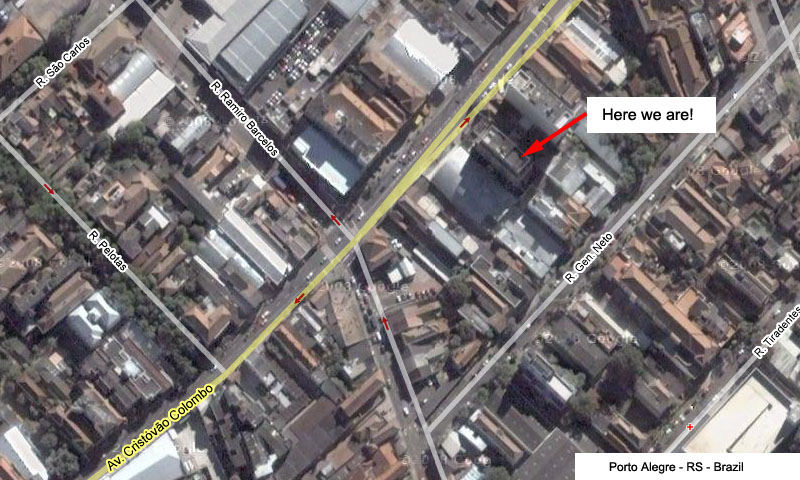 Some photos here are a bit outdated, but they show you the space. Now it is progressively becoming more cramped with books, magazines, videos, paints & supplies, and kits, many kits. Here's a general view of the main room: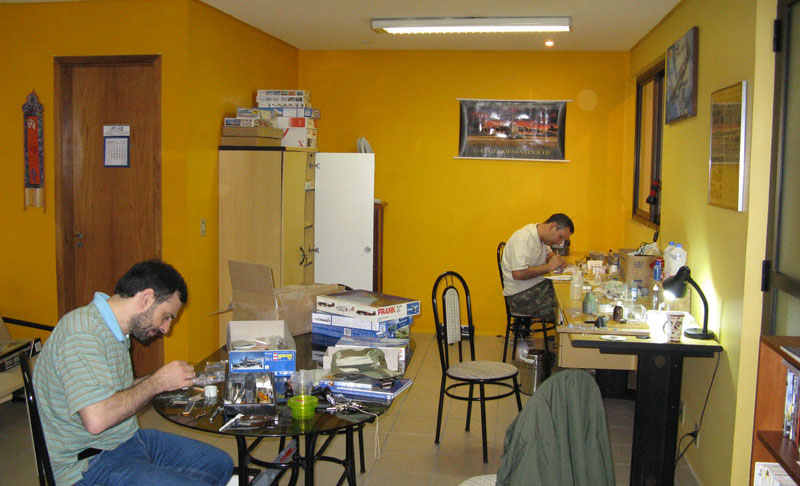 A shot of the gang on the other day: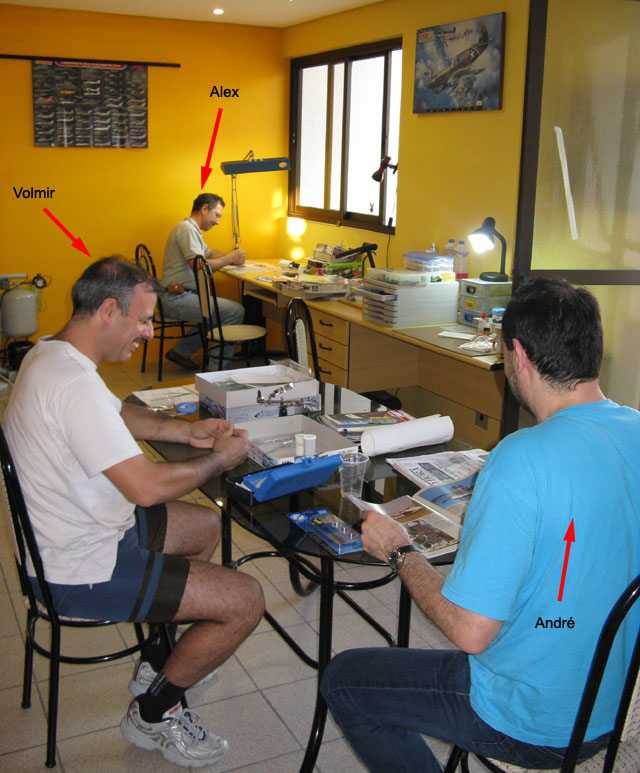 Everything we need is there, including a computer and a TV/DVD set: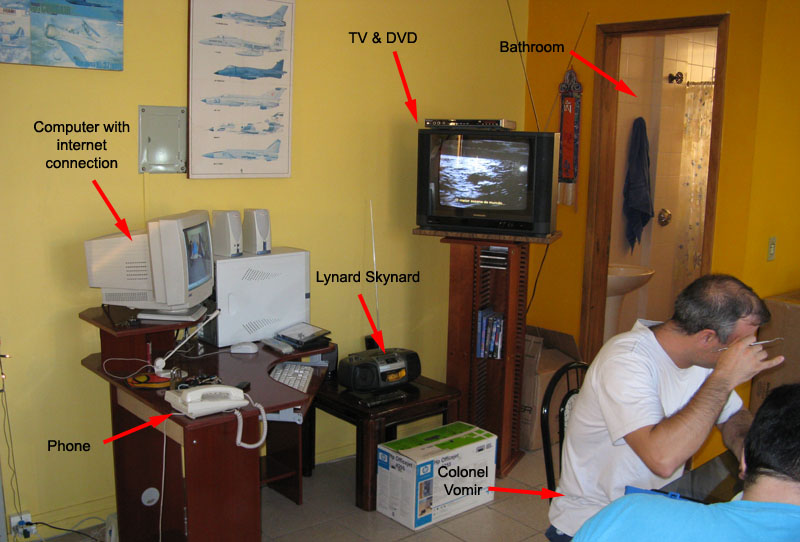 Two important things: internet and a compressor: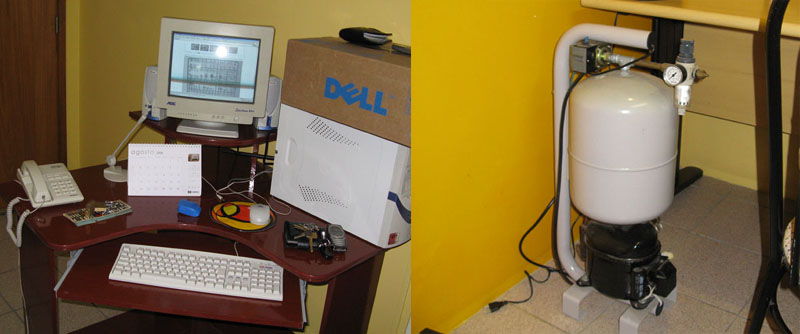 And of course, magazines and printed references (I left my 15+ years magazines subscription available for consulting):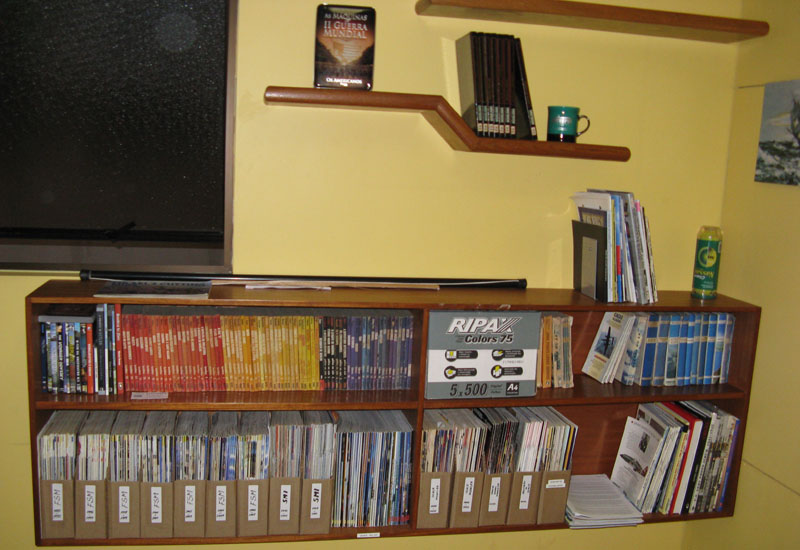 We left a space to display some memorablia, collectors items, nostalgia and other things that our wifes don't know we have:





A few pics of the gang working (just for the photo, of course). Here is André (left) and Alex (rigth) with his never ending Boeing: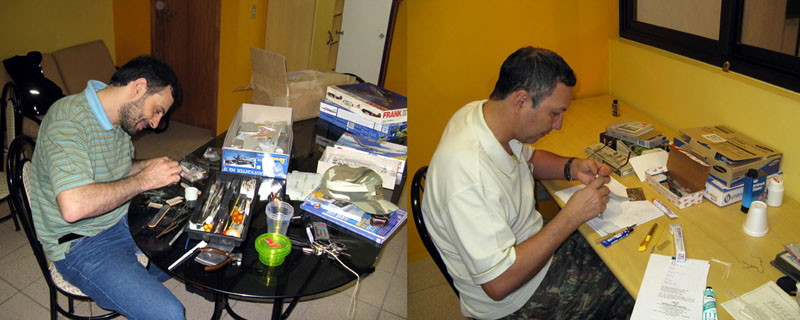 This is André trying to explain why his Beaufighter is taking so long to be finished: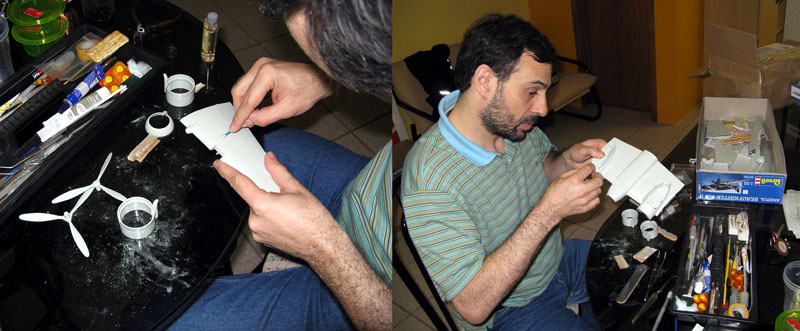 And here is Vlad airbrushing an Agressor, the final result on the right:




We don't have a permanent display yet, but the provisory is already almost full. This is one of the models displayed, a Trumpeter's F4U by Marcelo Mascarelo in 1/32 scale, fully weathered in his "spanish style":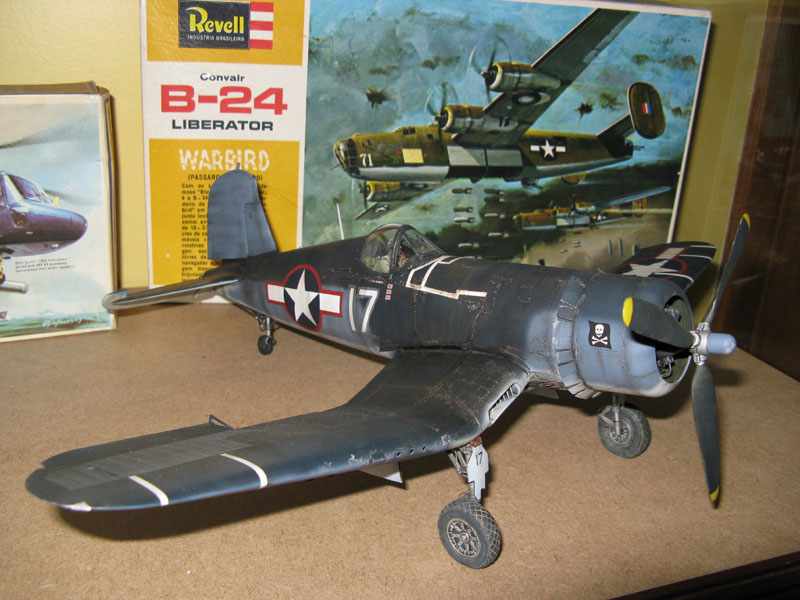 More than a modeling room, it is a wonderful place to run out of the everyday rush. Sometimes we land there just to listen music, see a movie and enjoy some peace and quiteness. If time permits, we do models, too.

As I mentioned before, we will resume the meetings soon, and we hope you all will like the place as we do.



Rato Marczak
© 2009