November 13, 2009 IPMS/NJ club meeting
All photos copyrighted by Rato.
| | |
| --- | --- |
| Where: | Knights of Columbus, Garwood NJ, USA. |
| When: | November 13, 2009 |
| Who: | IPMS-NJ club members |
| Why: | Official month club meeting - kits, jokes and modeling... |

Since I'm now officially a proud member of IPMS-NJ, I've been attending the meeting at Garwood, a nice 20 min ride by car from my place. We gather at Knights of Columbus, a nice place with an American bar where you can drink a beer of two before entering the main hall. There we leave our models on the tables (there is a competition every month), and take a seat to chat with the members.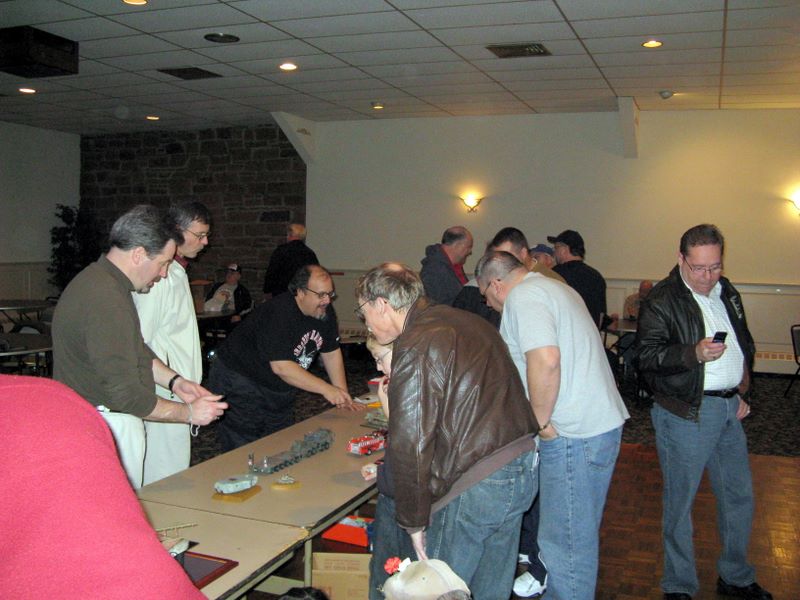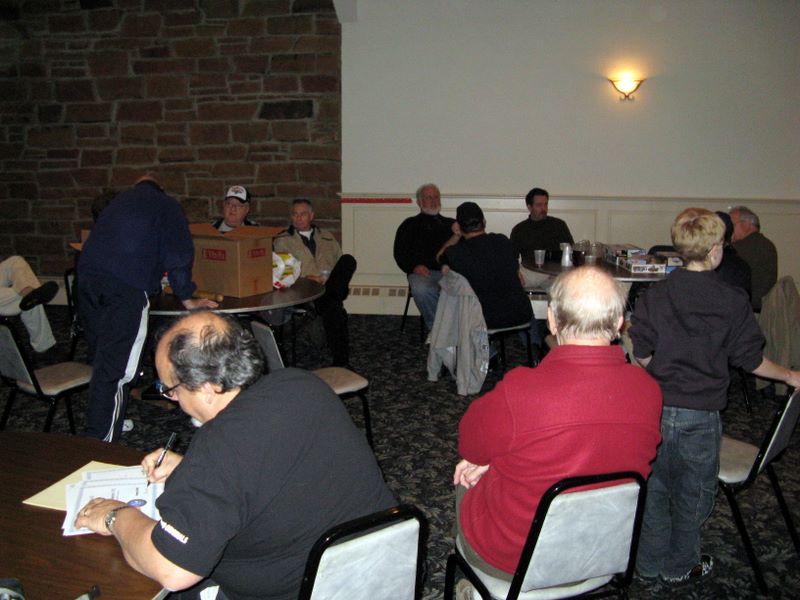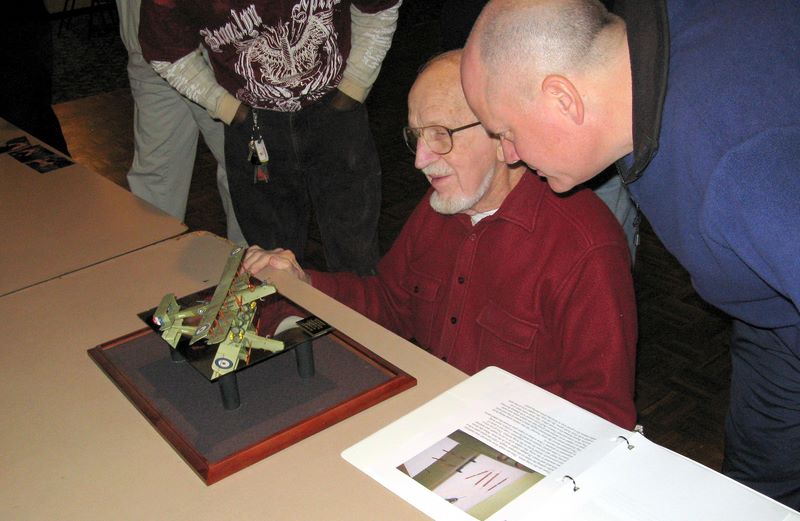 The meetings are not much different than what we have in Brazil, except that here things are better organized (afterall, it is a IPMS chapter), including memberships, id cards, prizes, newsletter and all. You can check the chapter's web page to know more. The order of the day (or month...) is given by the club president Bib Bill Schwarz, here is he during his speech: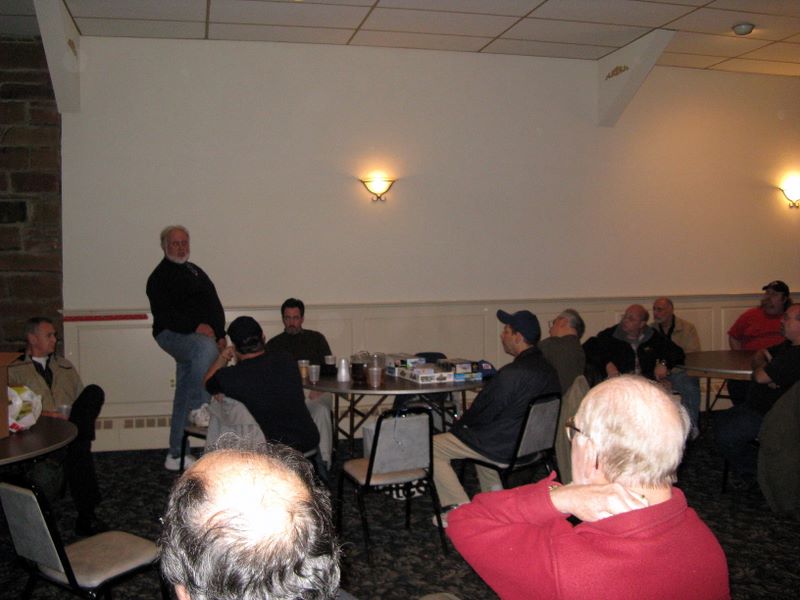 A nice moment was when Martin Quinn, club's 1st vice-president, awarded Bill with a honorable trophy for all his hard work ahead the club. I've not been around for a long time, but I was told it was a more than well deserved prize. Here is Martin awarding Bill: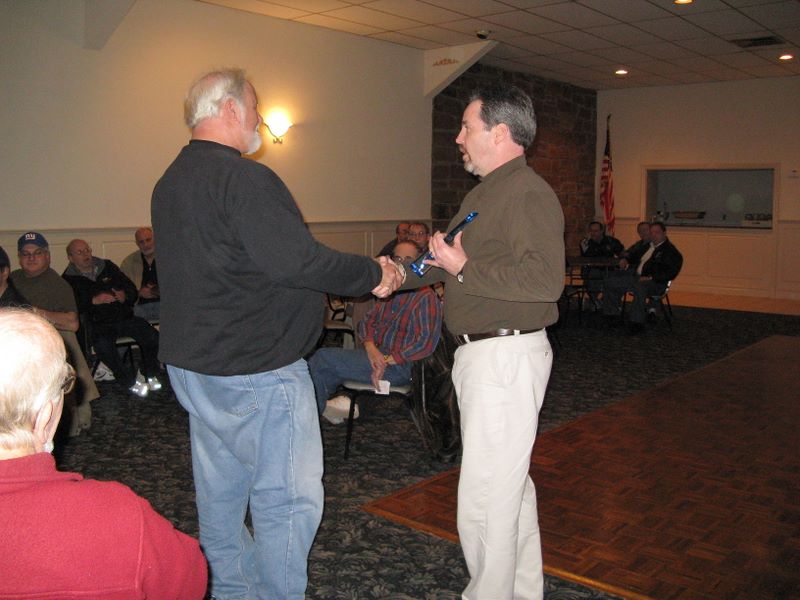 Before proceeding to the models, please accept my apologies for not remembering the names of all the modelers. Next time I'll take notes. I'm really sorry, folks.

Let's start with this magnificent Blackburn Kangoroo in 1/72. This is a vacuum-formed kit, and it turned out into a wonderful replica: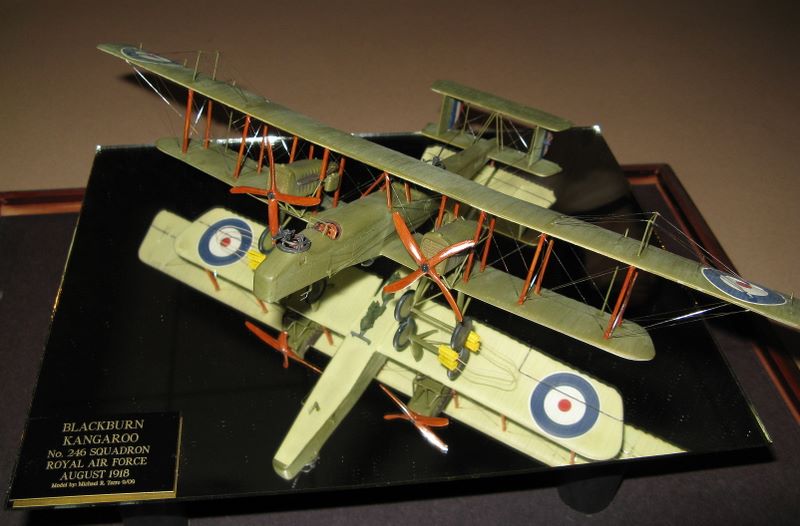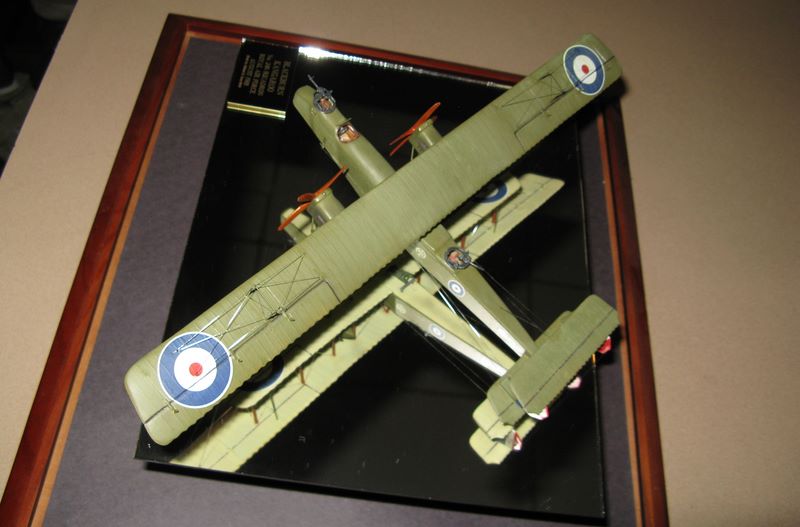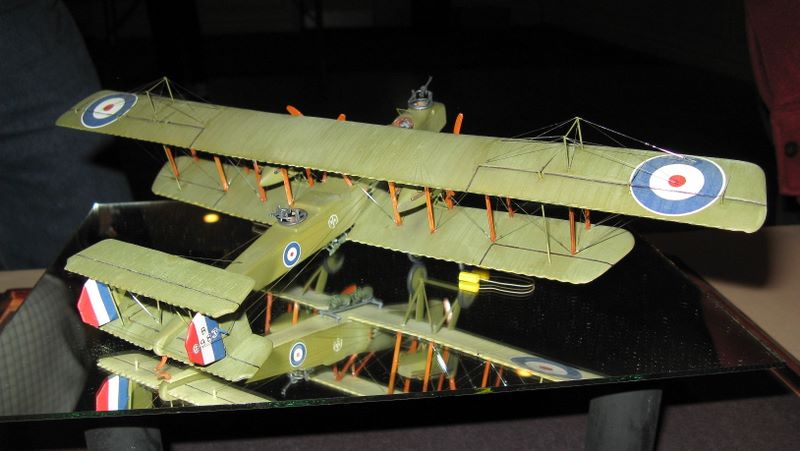 This is the Ocidental T-6 in 1/48, wearing an interesting Israeli livery...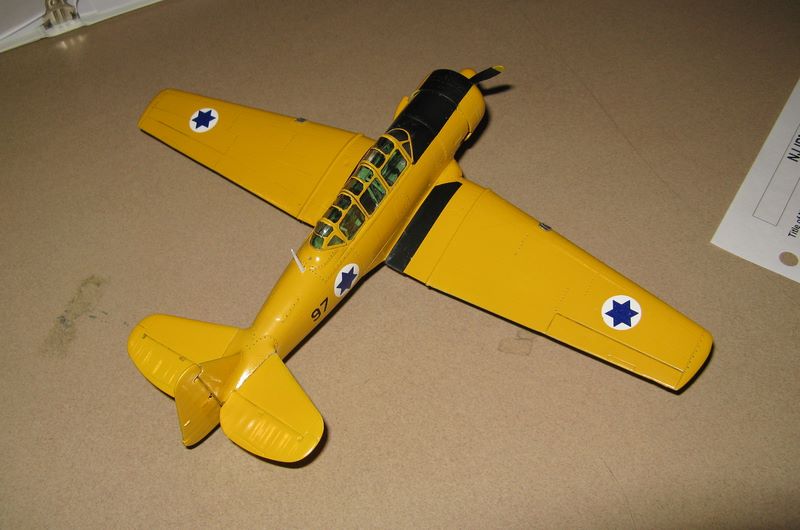 Armor entries: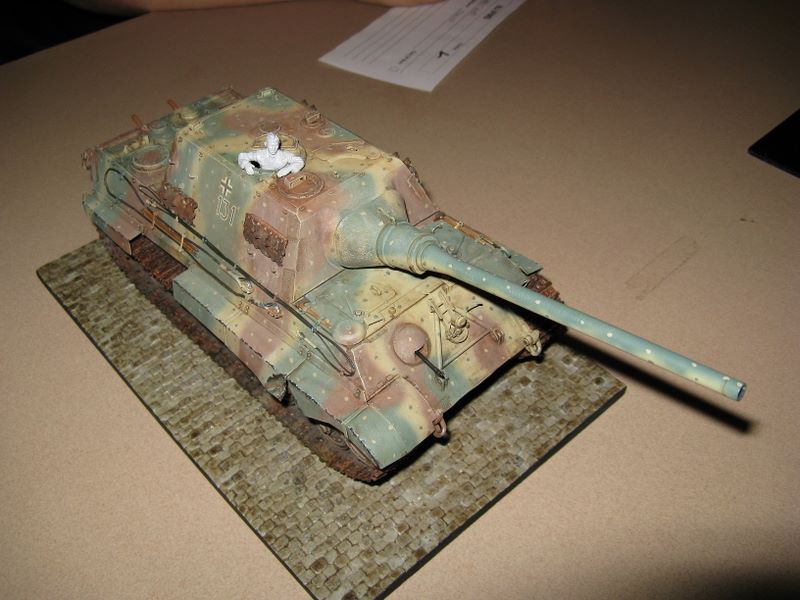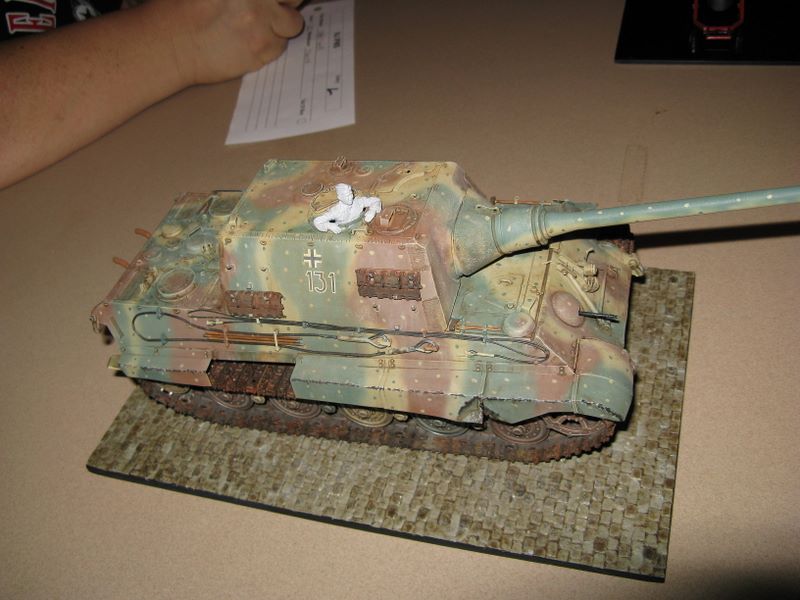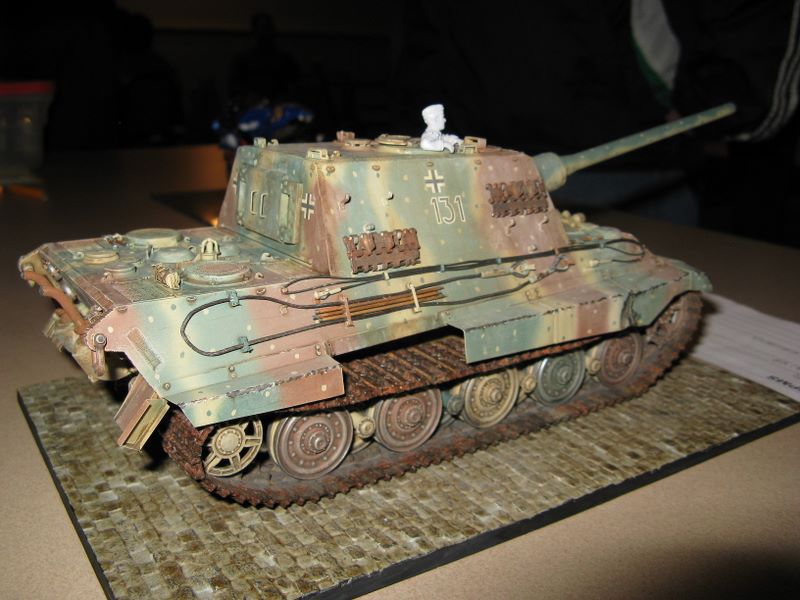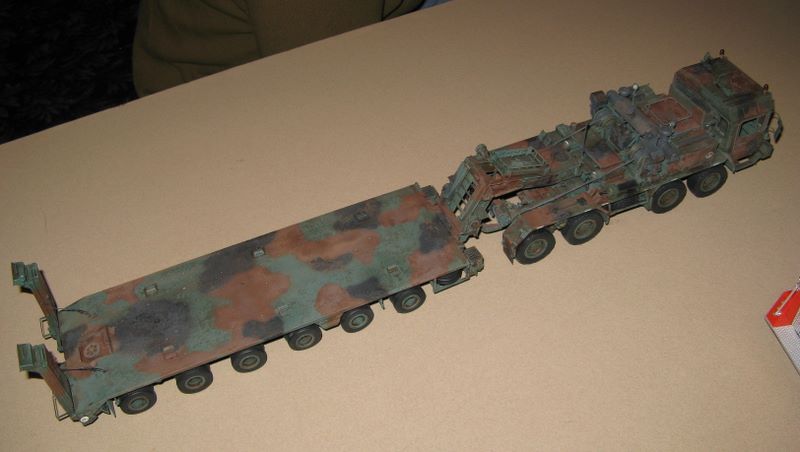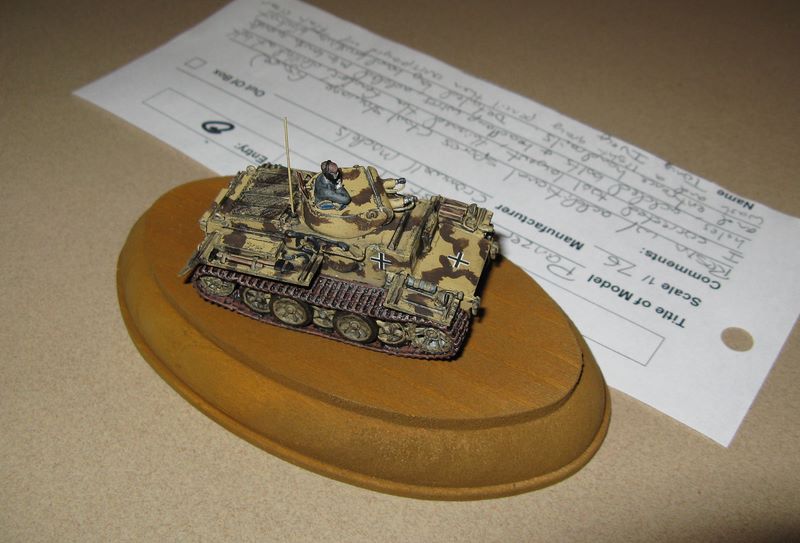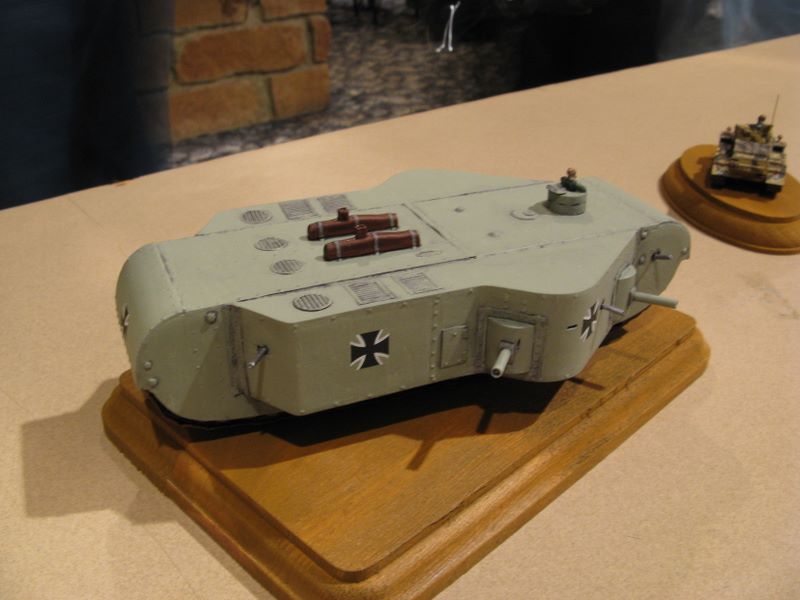 A nice bike: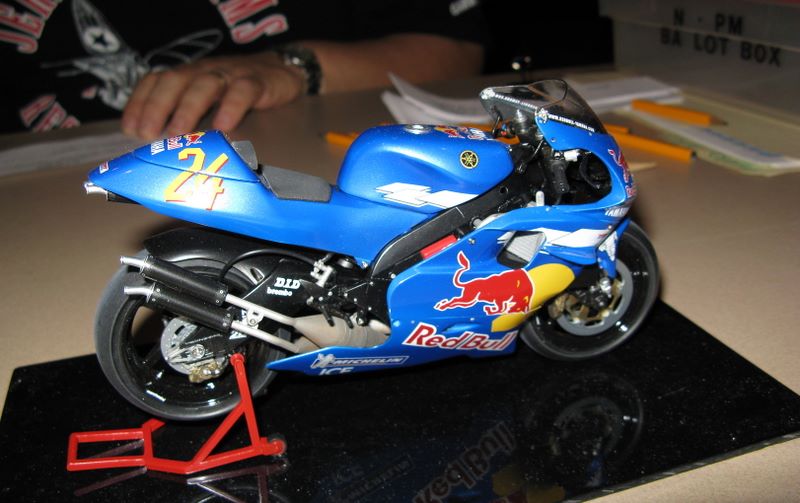 And this deserves some highlight. This firetruck was built by Caitlyn (please, correct spell), the 9 or 10 years old granddaughter of a proud member of the club. Amazing how she did it so well, without glue marks or misaligned parts like I used to do when I was that age. I'm not sure I'd do a cleaner job even today...: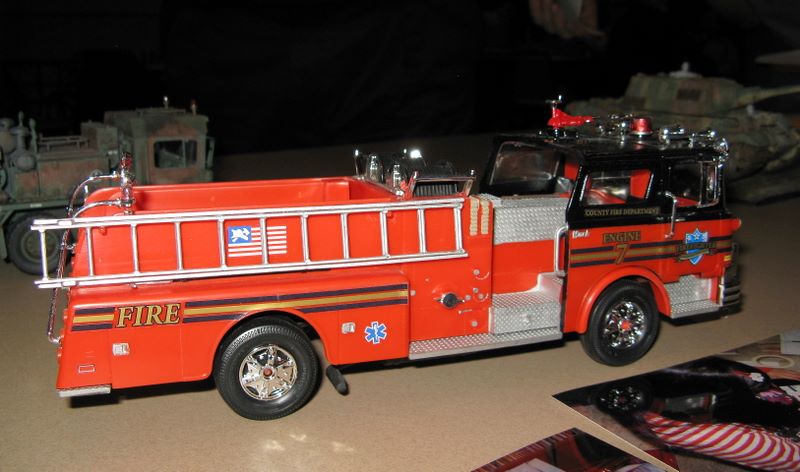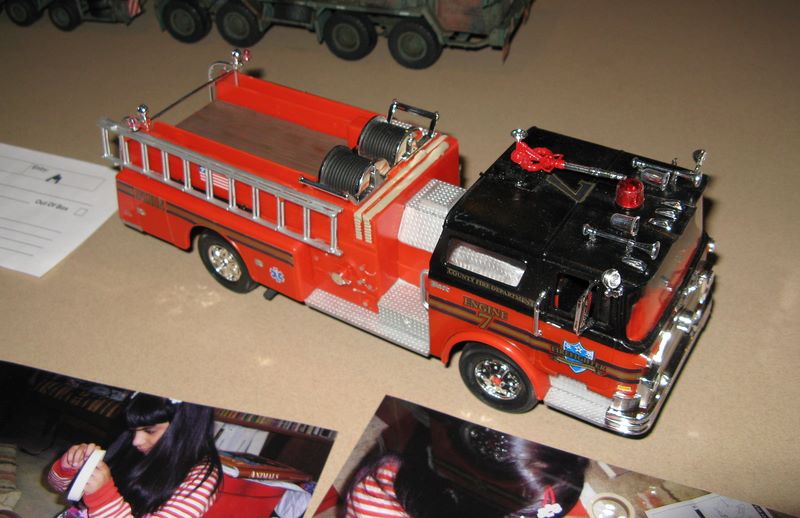 Here is the "work in progress" table. This Mogami in 1/350 is under way to be a stunning model: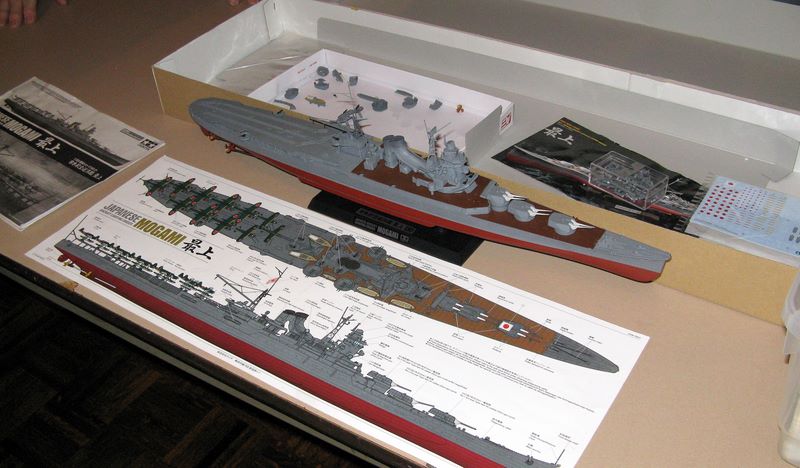 These are my models - they almost disappeared by the side of the Mogami...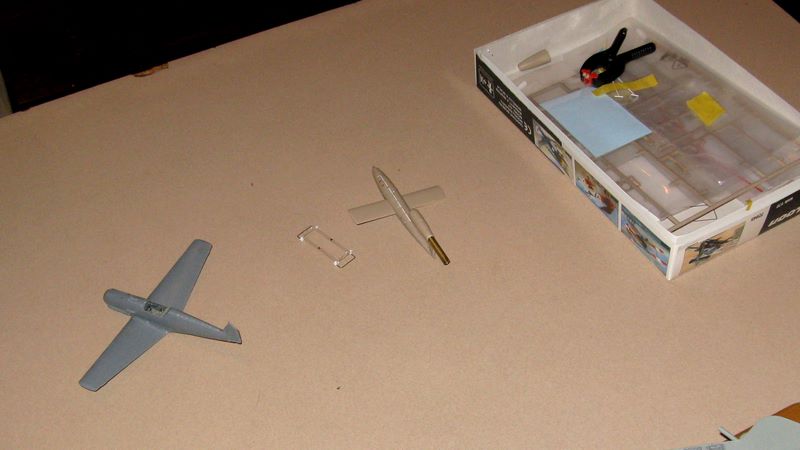 And finally, a picture of the Dobrzelecki brothers: Mike and Ron (this photo was actually taken in the September meeting). I haven't thanked enough to these guys for the warm reception at the club, and all the help Mike gave me even before leaving Brazil. A big thank you guys! And Ron, how is the Spitfire going?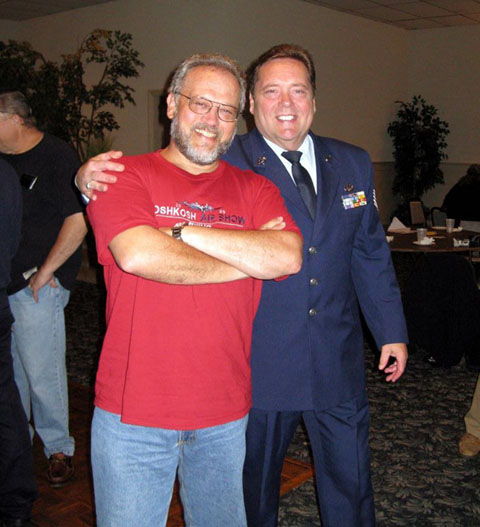 I'm looking forward to the next meeting.
Rato Marczak
© 2009