April 16, 2010 IPMS/NJ club meeting
All photos copyrighted by Rato.
| | |
| --- | --- |
| Where: | Knights of Columbus, Garwood NJ, USA. |
| When: | April 16, 2010 |
| Who: | IPMS-NJ club members |
| Why: | Official month club meeting - kits, jokes and modeling... |


Another IPMS-NJ club meeting took place on Apr/16th at KOC, Garwood NJ. This
the first one after Mosquitocon, so it was nice to chat with the guys about the aftermath of the convention. The night was the German Night, sponsored by Big Bill Schwarz (not Schwartz, as I typed elsewhere)
.

The first thing that really caught my eye was this 1/32 Hasegawa Fw-190. This is the old mold, and it is nice to see one assembled with care.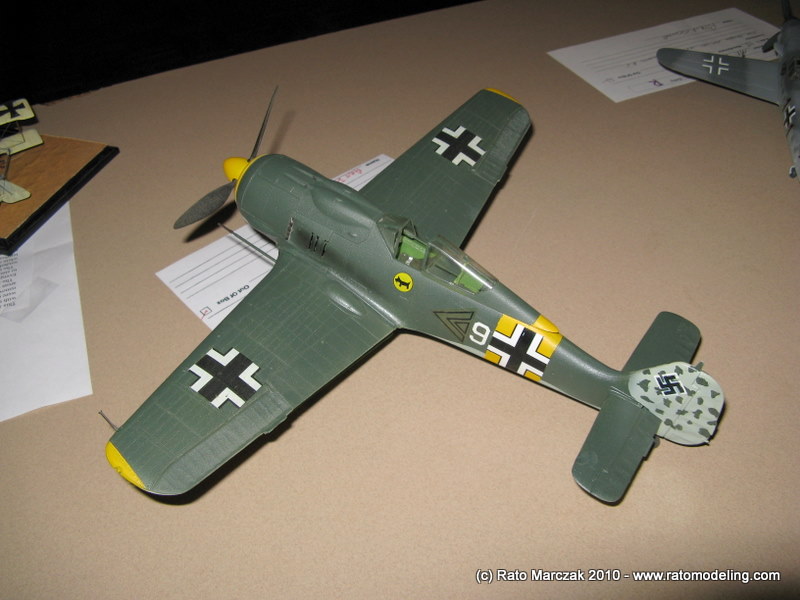 And here is another one you don't see every day: a Bf-109Z, made from two Hasegawa kits in 1/48, by Patrick...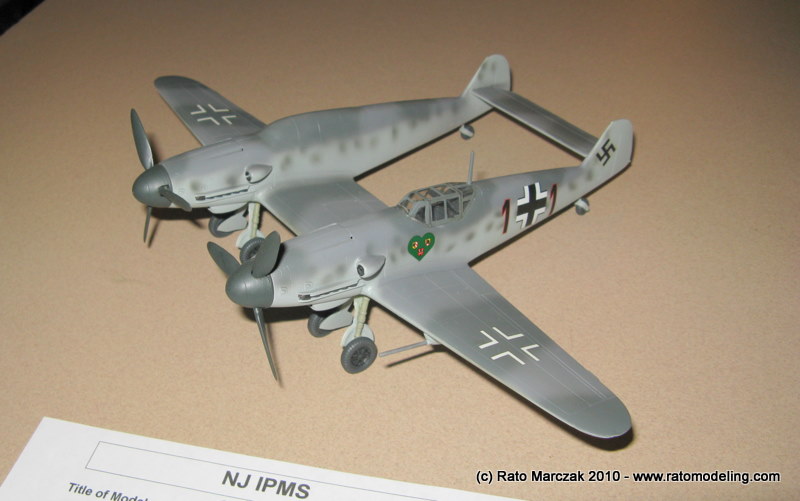 This Albatros was really nicely done, also in 1/48. Dan Spera won the Air theme with it: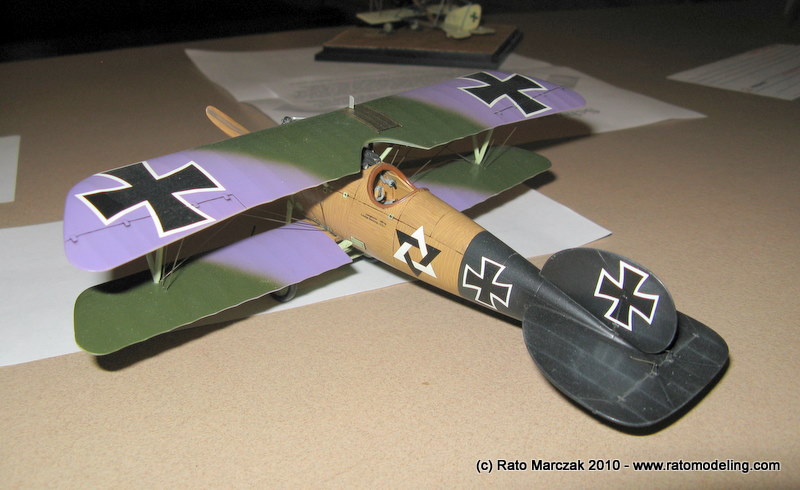 Moving to smaller scales, Bill brought this nice presentation of two models in 1/72. The Bf-109 is an F-2 modified from the Hasegawa G-6, can you believe? I guess the F-11C is the Monogram kit. Both very beautifully done: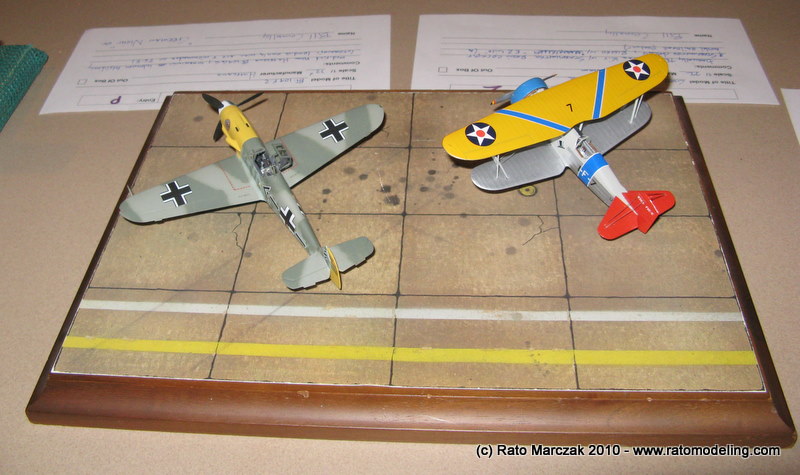 This Magnificent Mike Terre and his Flying Machines

: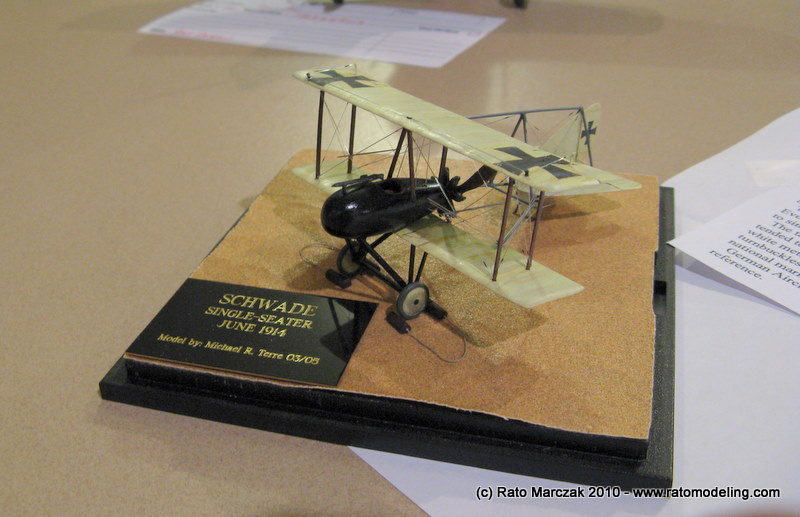 Here is Marc's little Dora (1/144)... it is one of the stars of his Gelb 6 - All scales project: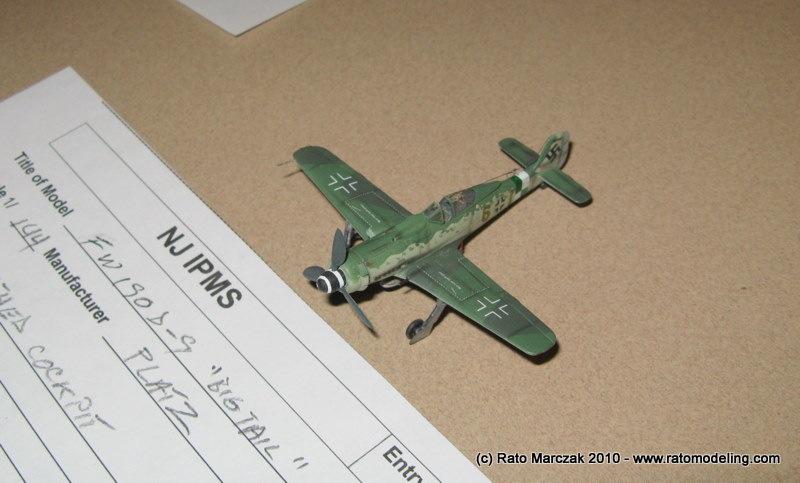 Now look at this, Jim showed his complete collection of Fi-103 and derivatives. The models are a mix of Bronco and scratchbuilt in 1/35 scale: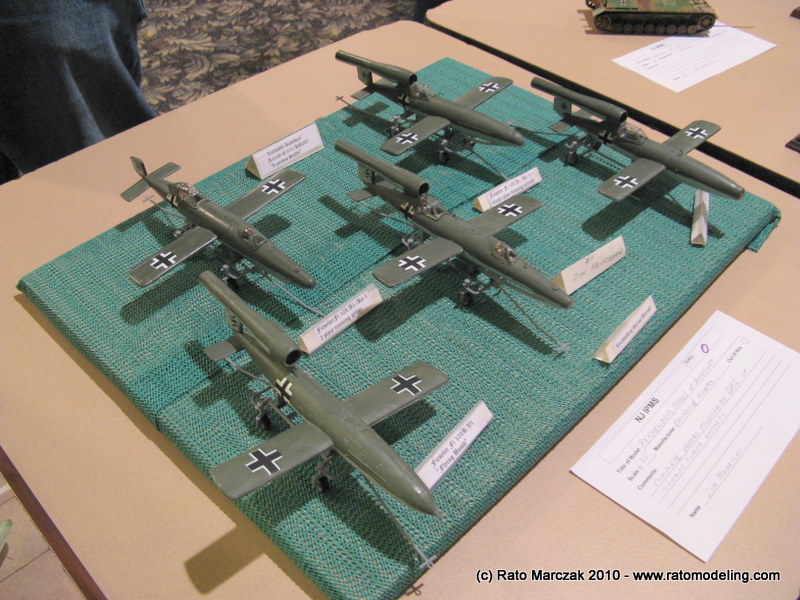 Moving to Land & Sea, Tom van Dermark won the night them with the ridiculously big Mörser Karl: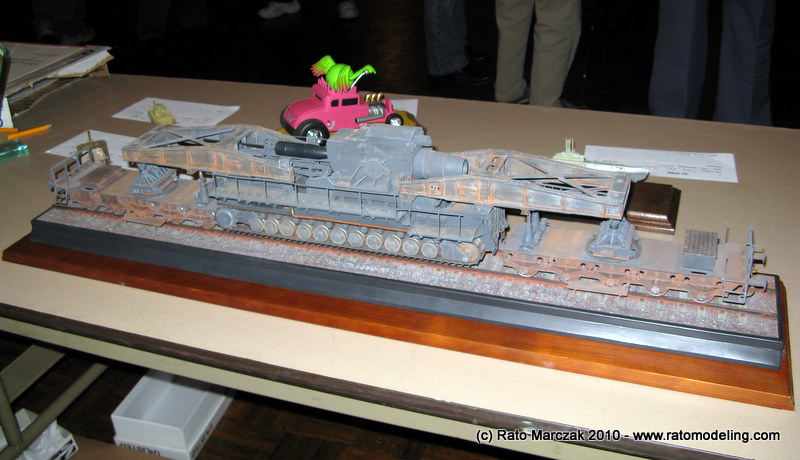 Compare with the size of the 1/350 sub by its side: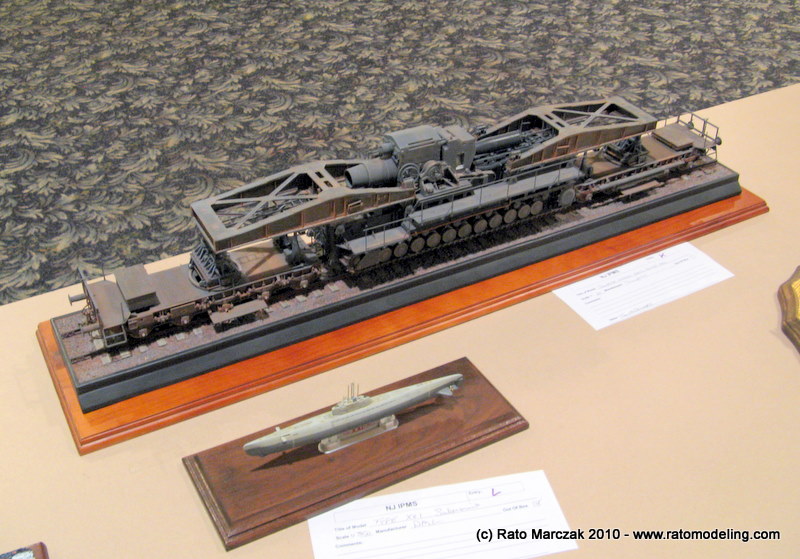 And this is his DML brother sans the rail transport gizmos: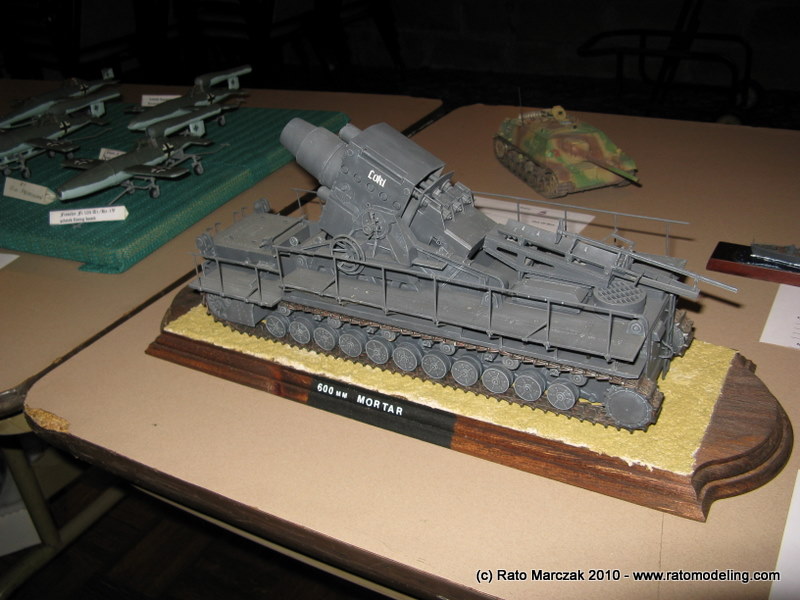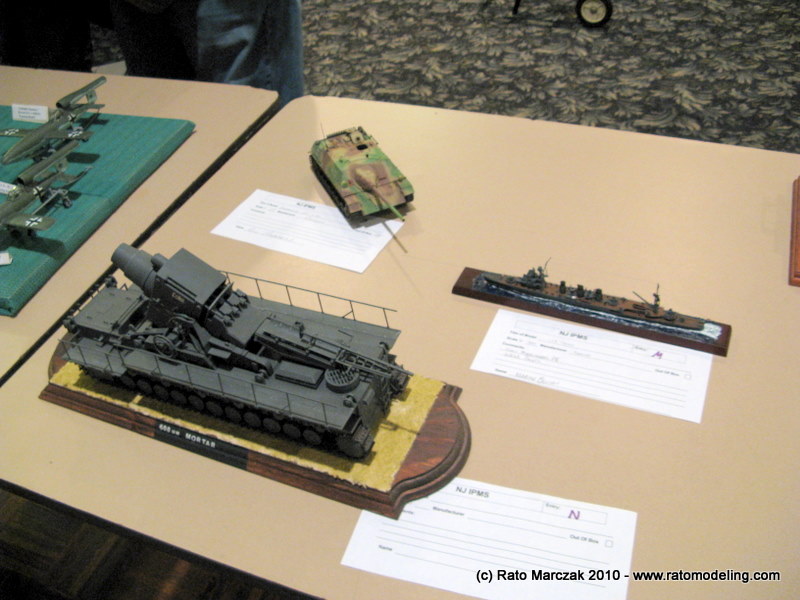 And a couple more that I photographed: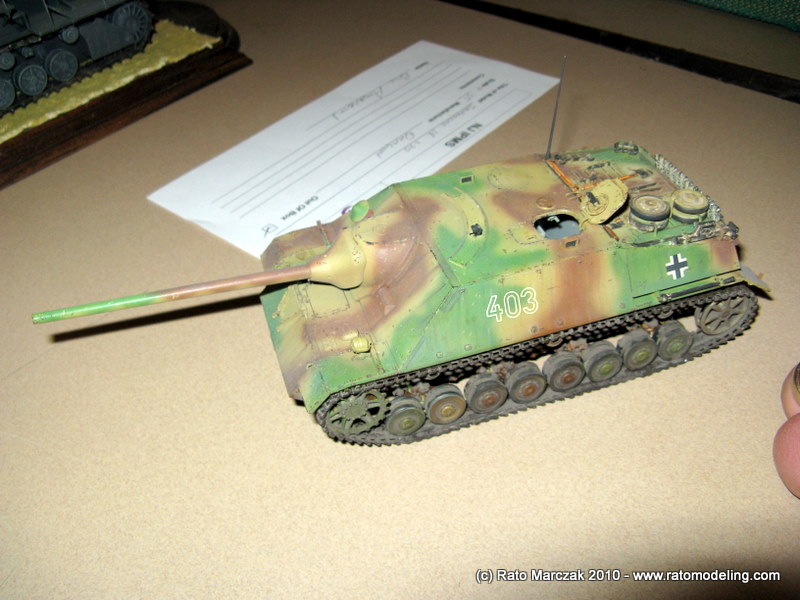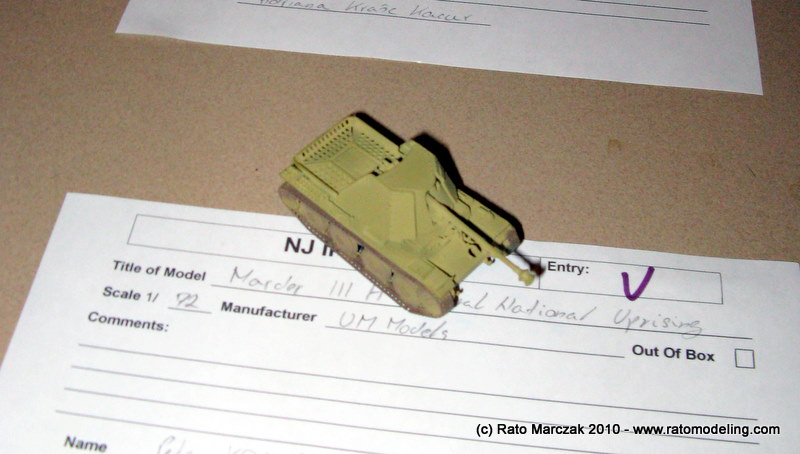 On the wet side of the table, Martin brought his Tamiya Izusu in 1/700... Amazing job on such small model: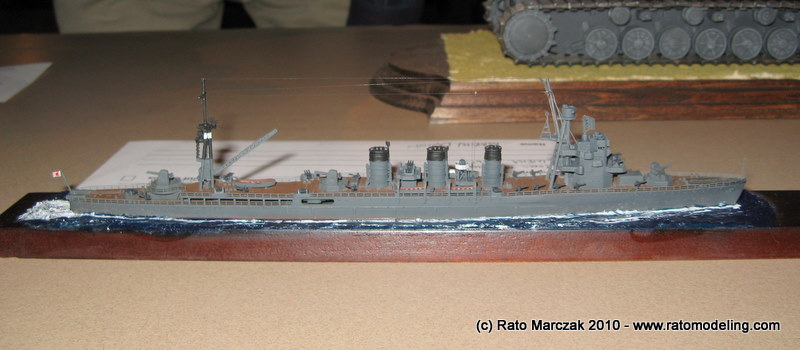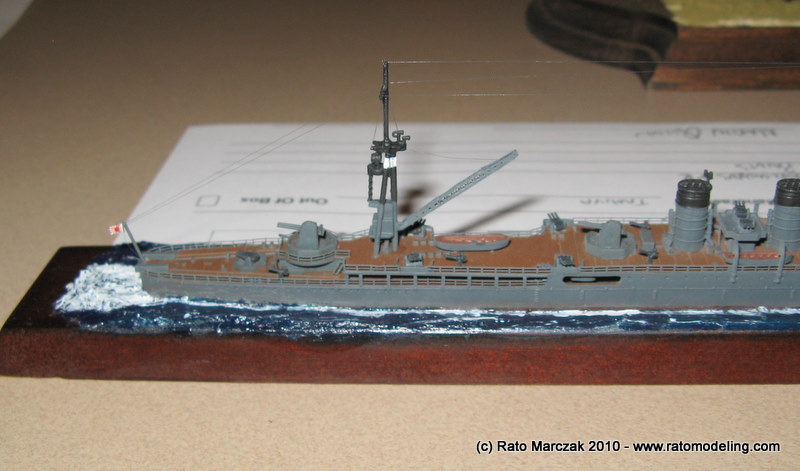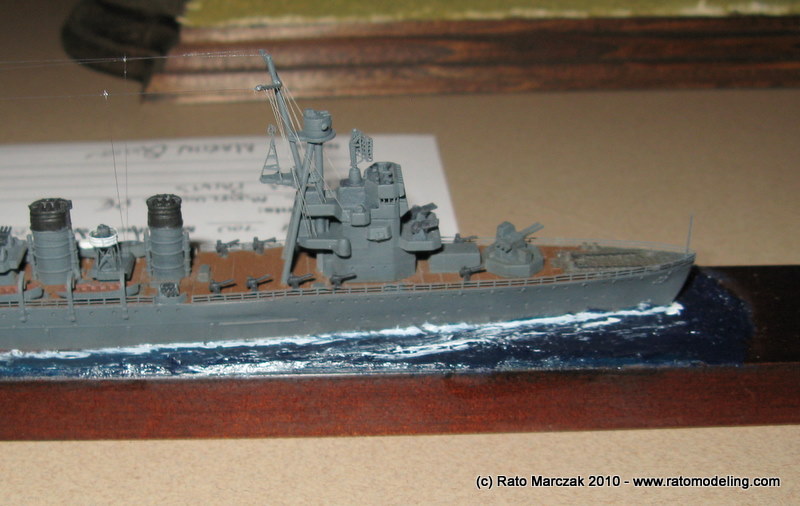 This is a type XXI submarine, DML in 1/350: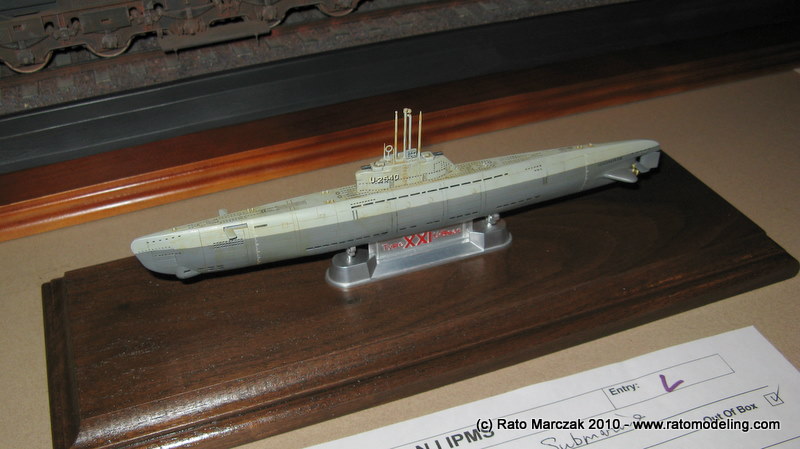 To round off, I don't remember who built this Colonial Viper, but I was told that the piece of rock on the display is original and came from Aridus: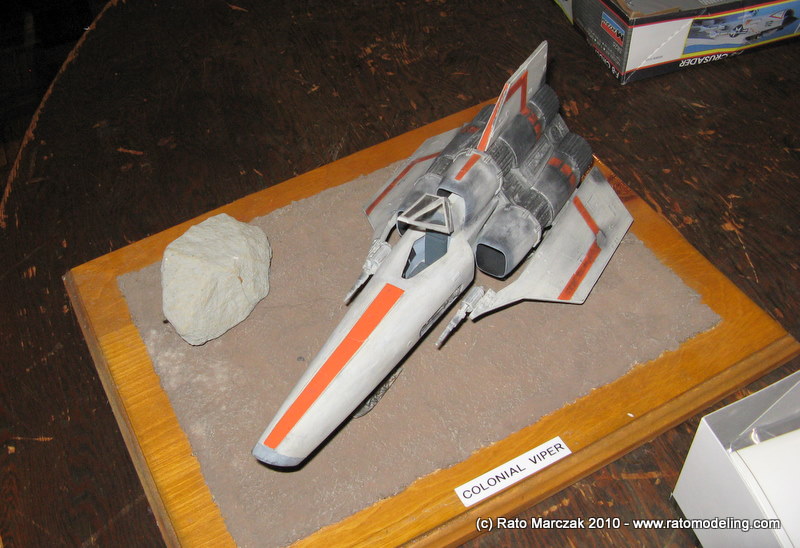 The business part was kept very short. Bill and Martin talked about Mosquitocon, which was a great success in all aspects.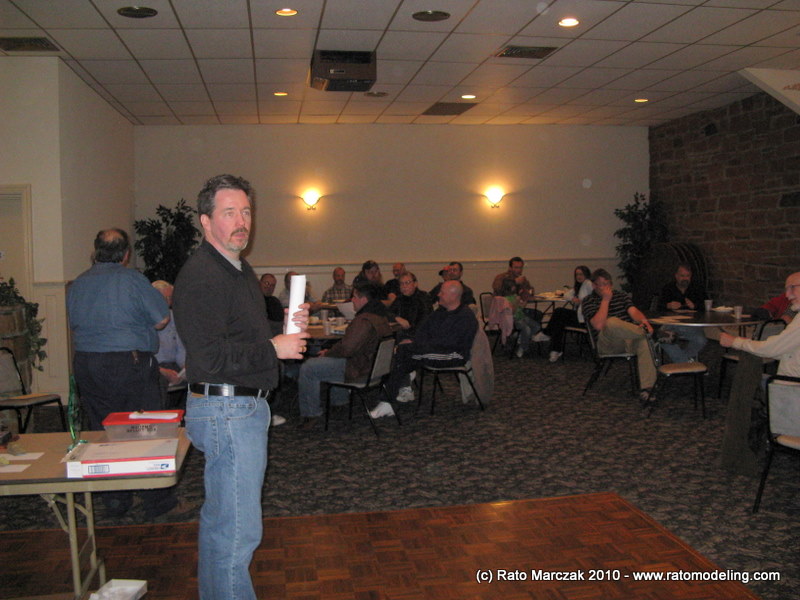 Big Bill also showed the Best of the Show trophy for the next year: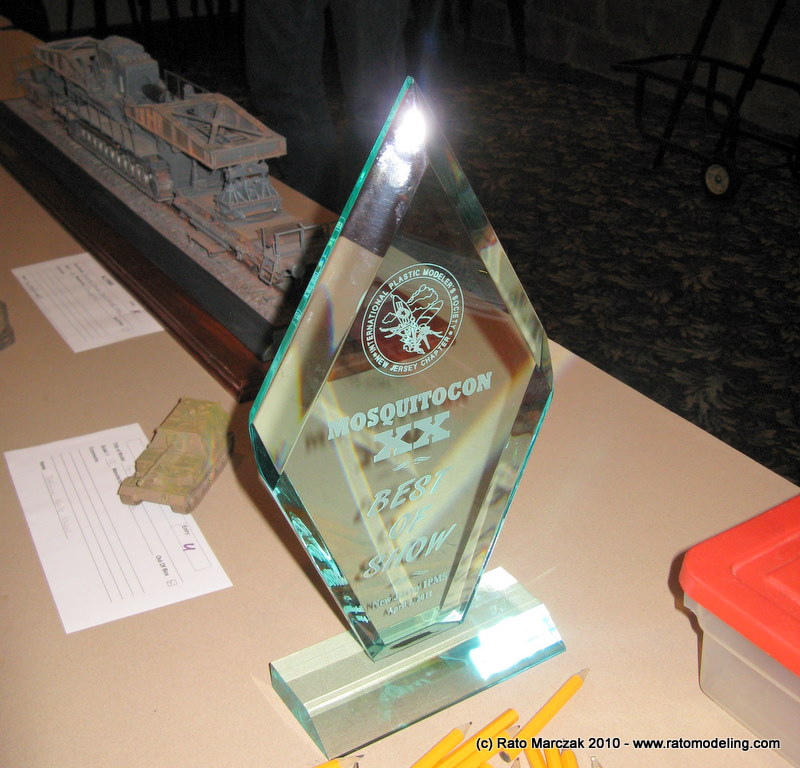 Good food for free, thanks to Mosquitocon: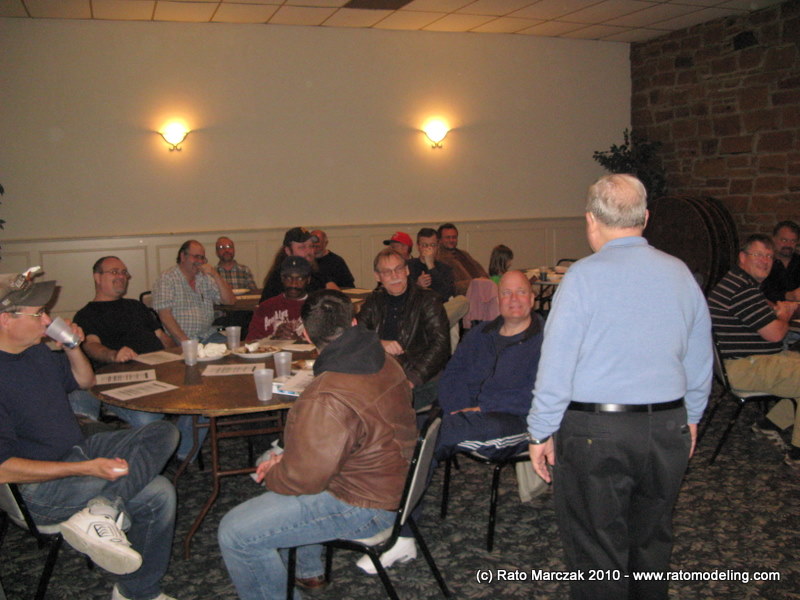 The 'news & in progress' table was also full, and the members had a great time talking about, well, about modeling and life: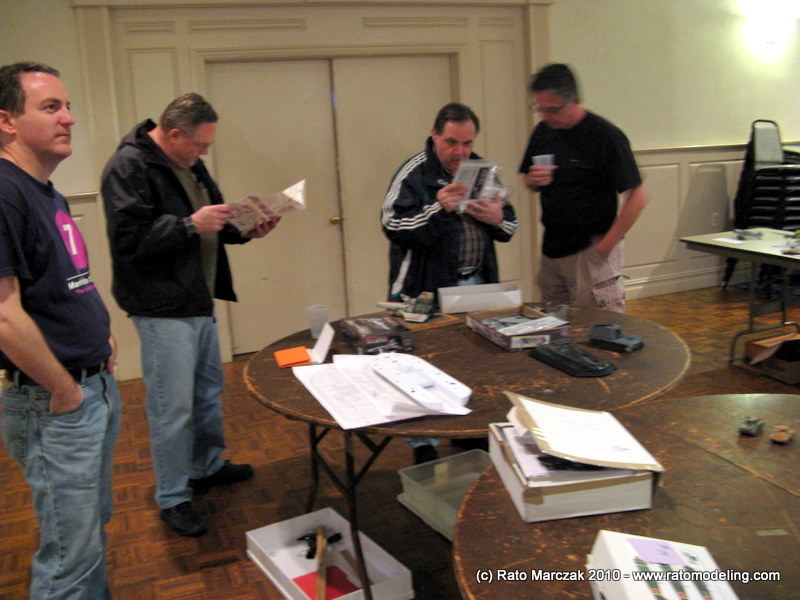 We had the chance to see the Wingnuts Wings Albatros D.V... what a kit: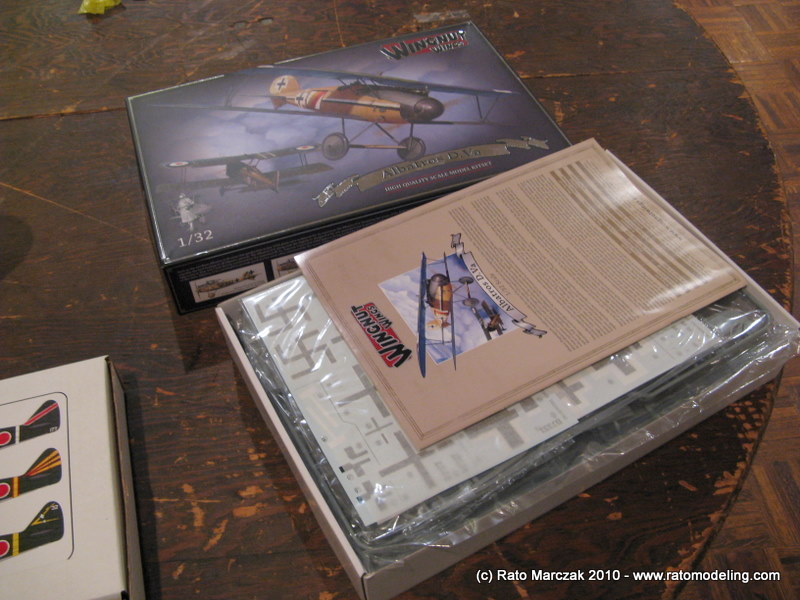 This is the somewhat rare
AlleyCat
Ki-100 resin conversion for the Hasegawa Ki-61 kit in 1/32. Ron brought it to the meeting but I took it home for an undisclosed huge amount of money - it was my contribution to his honeymoon: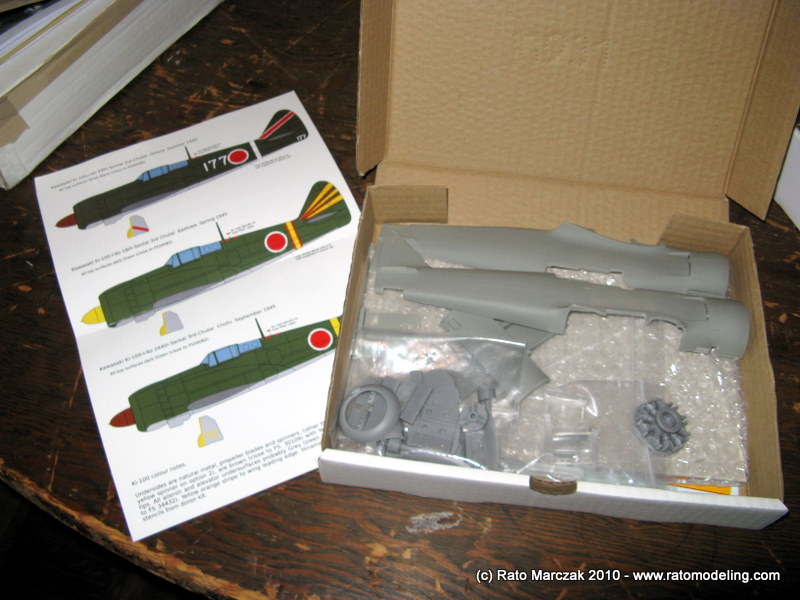 And here is something harmful to the pockets of large scale Luftwaffe buffs - the AMS Ju-88G-6
1/32
conversion for the Revell kit (mind you, those nacelles are solid resin!):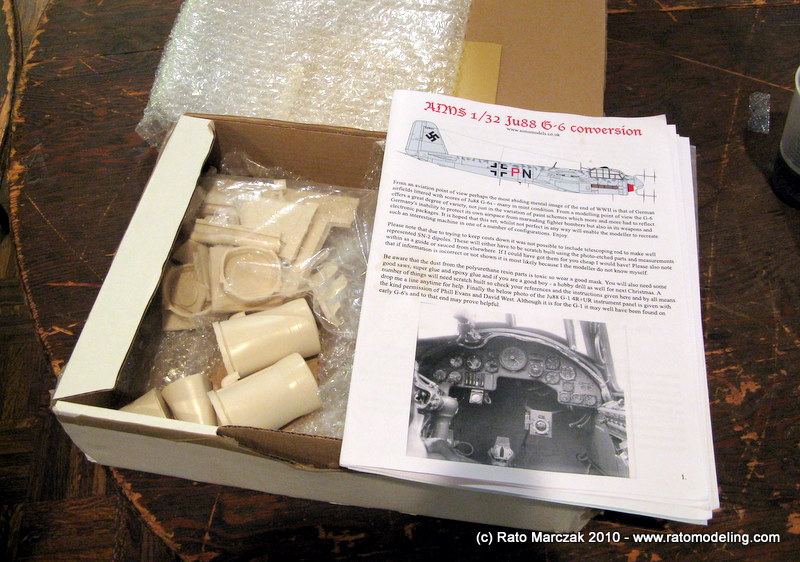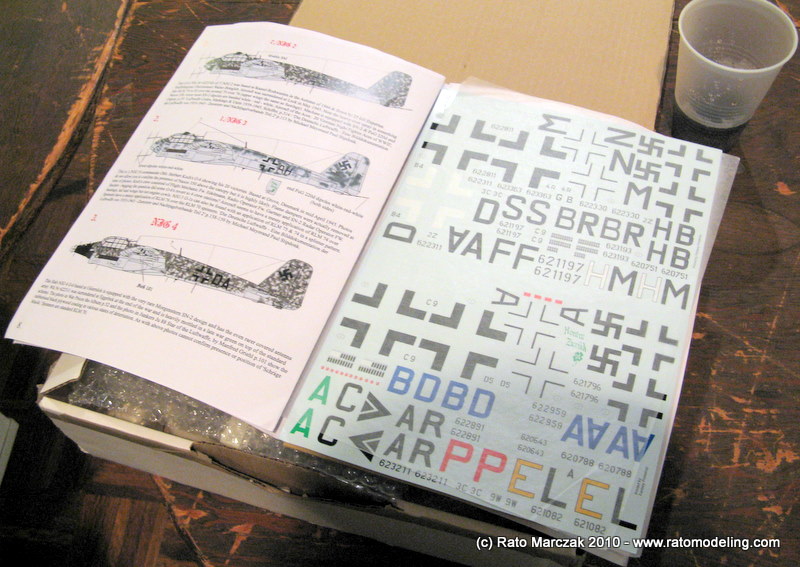 Some works in progress: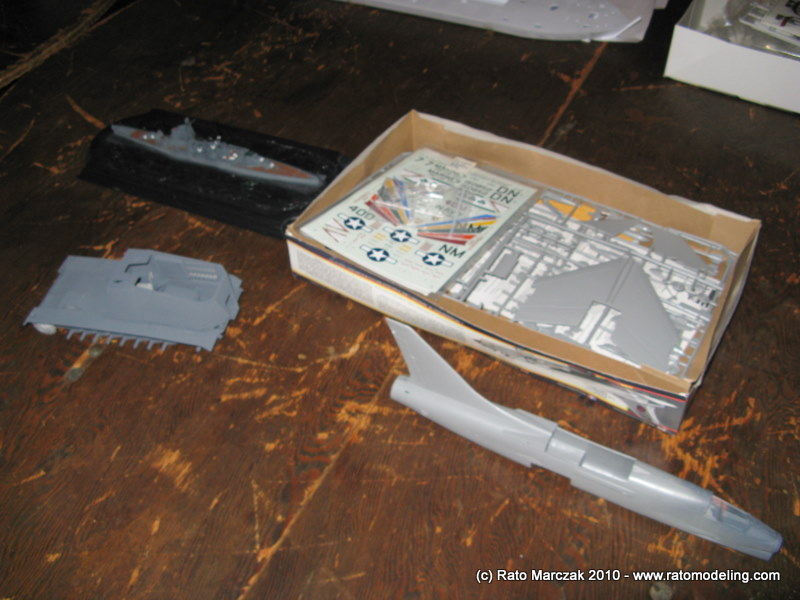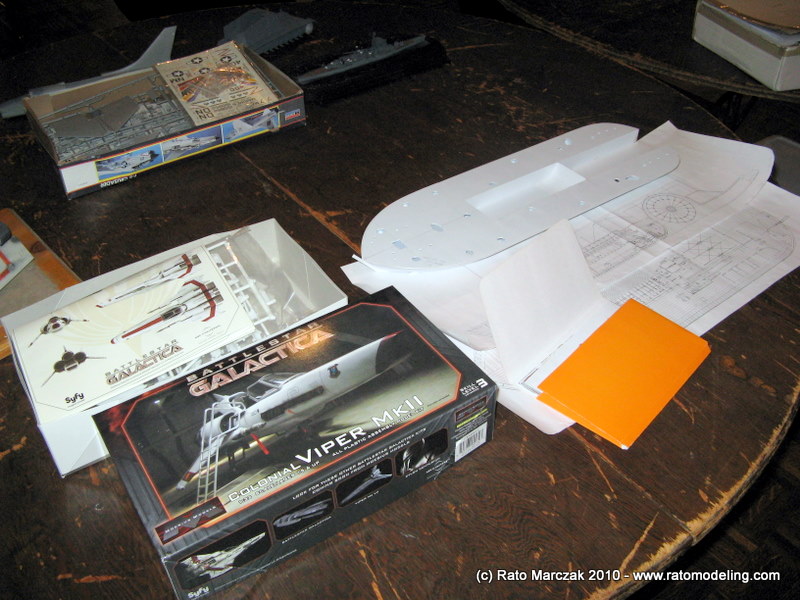 Finishing off this report, let me share with you this amazing (and curious) fact. Neal displayed a piece of a baloon (the green stuff) released in Kansas City in 1990, carrying a card in a small bag (yellow). It landed on Neal's backyard at Colonia NJ, 1060 miles apart.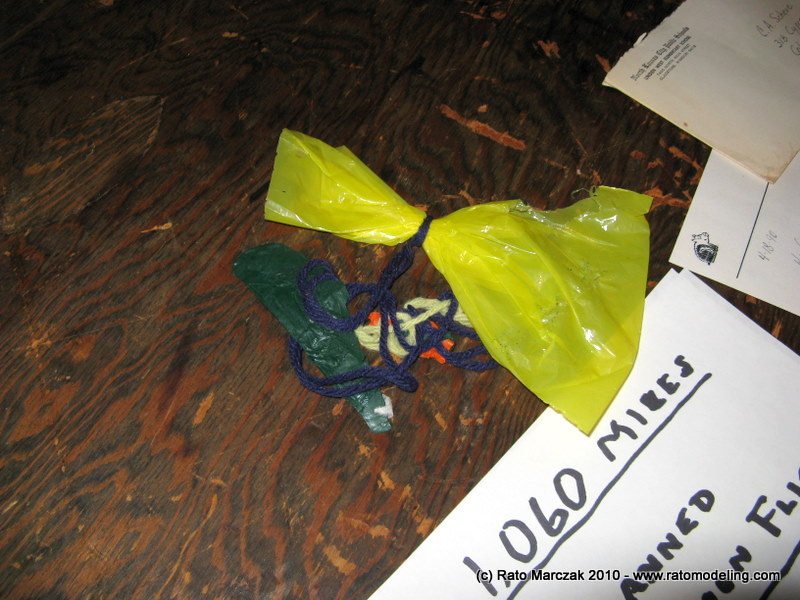 Neal replied the card and received an acknowledgment letter later...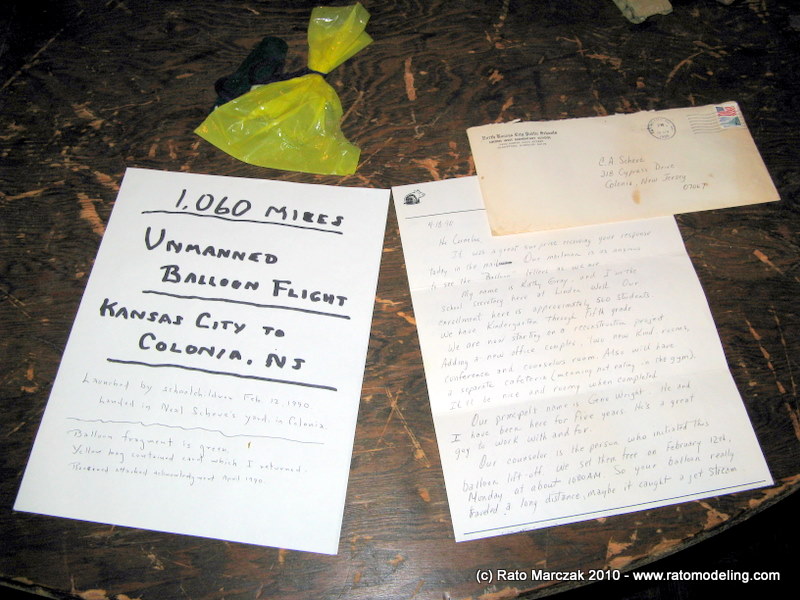 Awesome!
I'm looking forward to the next meeting.
Rato Marczak
© 2010