May 14, 2010 IPMS/NJ club meeting
All photos copyrighted by Rato.
| | |
| --- | --- |
| Where: | Knights of Columbus, Garwood NJ, USA. |
| When: | May 14, 2010 |
| Who: | IPMS-NJ club members |
| Why: | Official monthly club meeting - kits, jokes and modeling... |


This IPMS-NJ club meeting took place on May/14th at KOC, Garwood NJ. The theme was

Gloss Finish Night

,
sponsored by Stan Stankewicz
. Let's see how it went...

On the contest table, this Fairchild 71 in 1/72 is another of Mike Terre's pearls: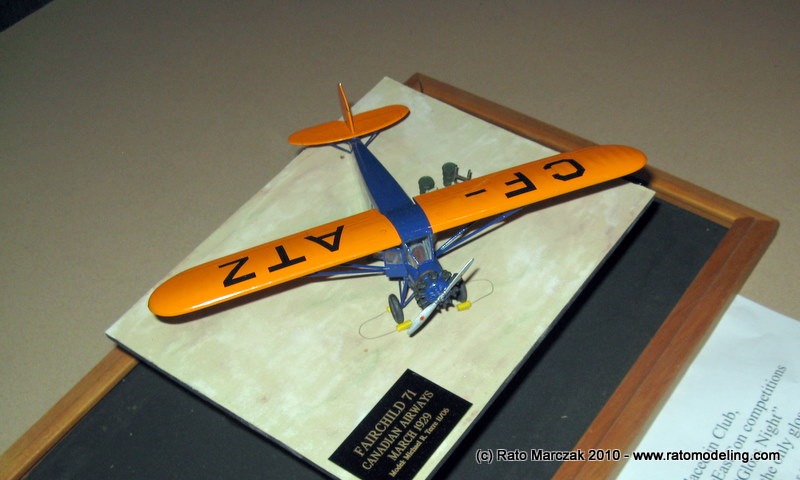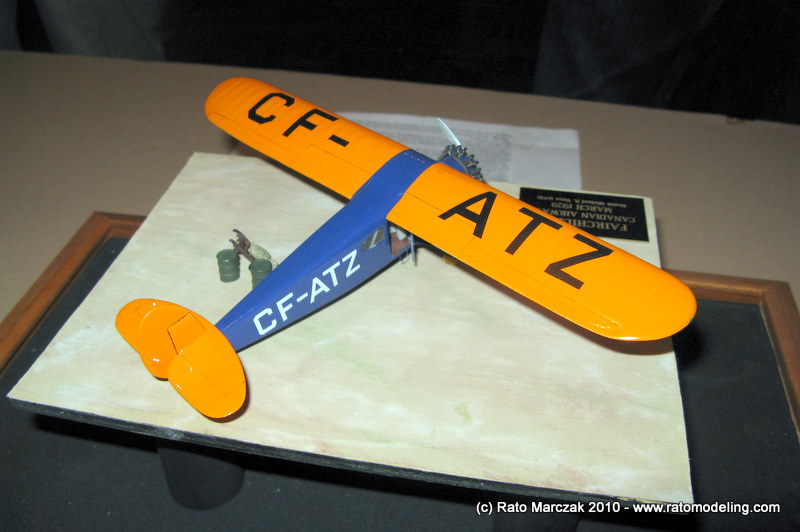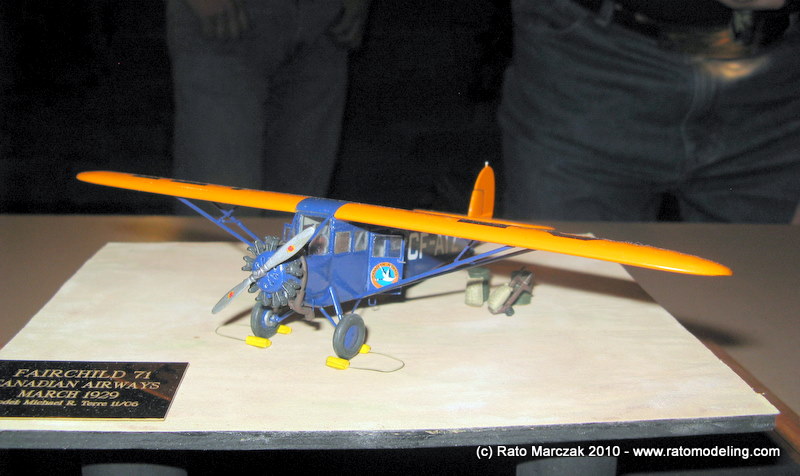 Here is the very sharp Hasegawa F6F-5N in 1/48 scale by Pat O'Connor...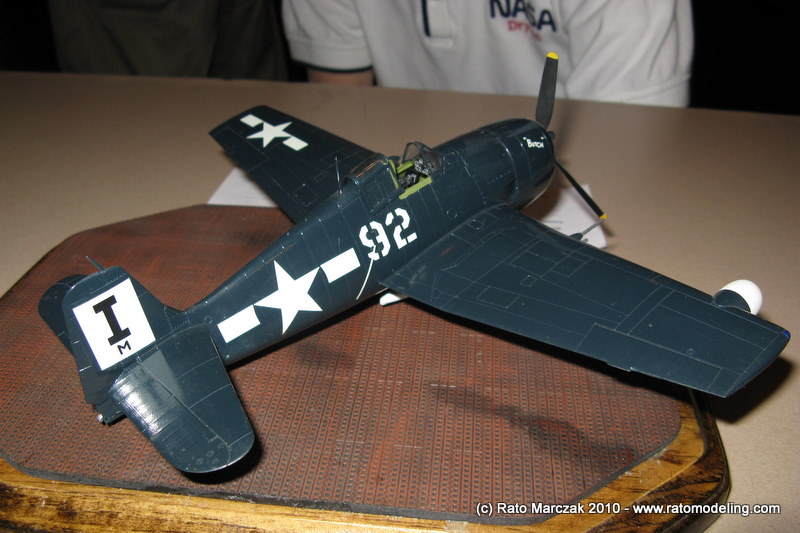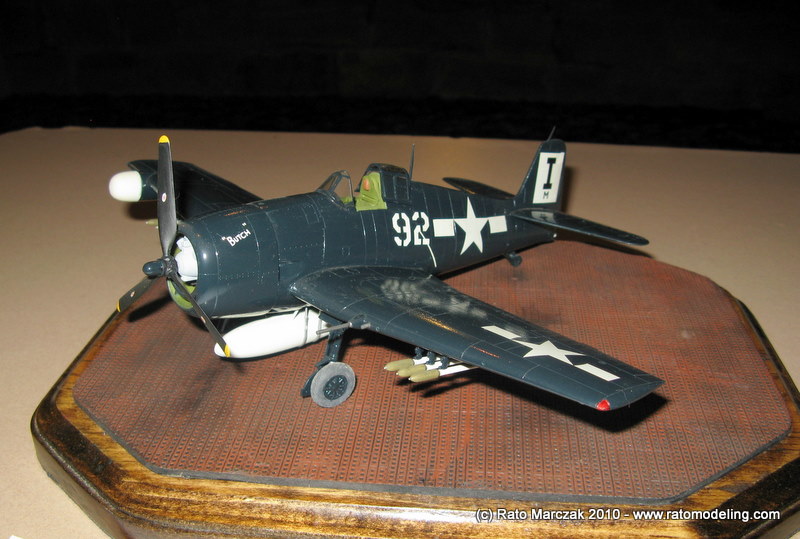 ... followed by the Special Hobby F9F-5 Cougar, also in 1/48, by Mike O'Connor: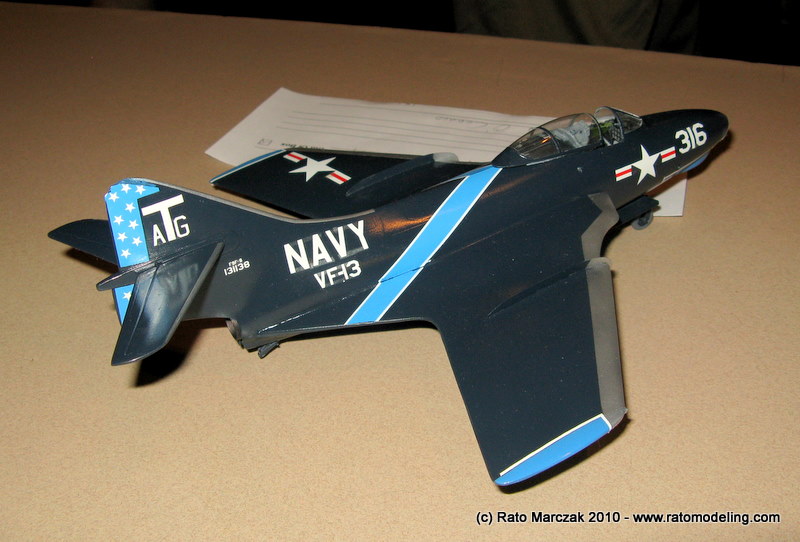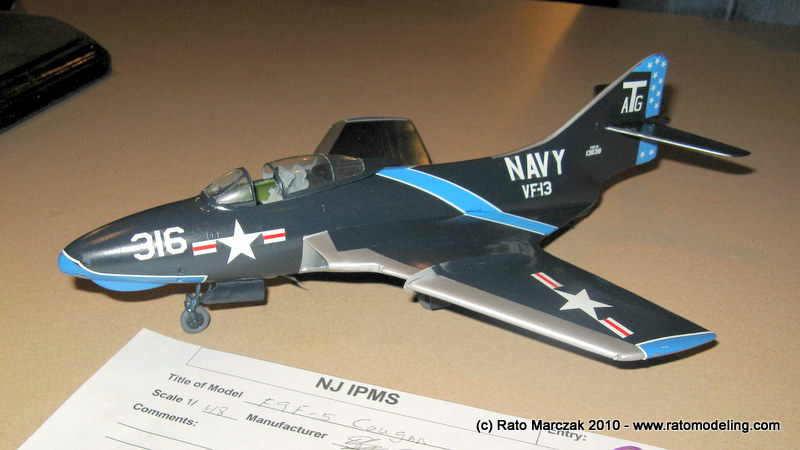 Talk about kitbashing. Bill Connelly used the Frog fuselage (from the canopy back) matted to the Airfix engine, tail and wings, and decorated the result with spare box decals to depict a Fairey Fulmar Mk.IV in exercise markings. The scale is 1/72. Well done Bill!!!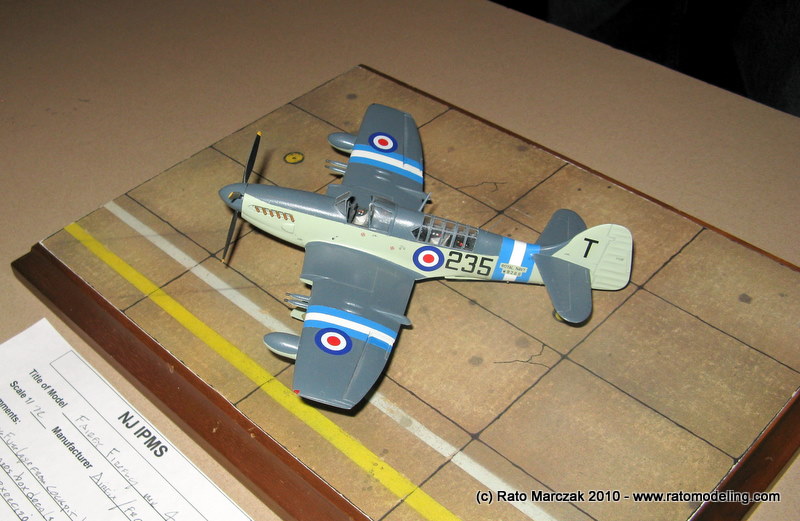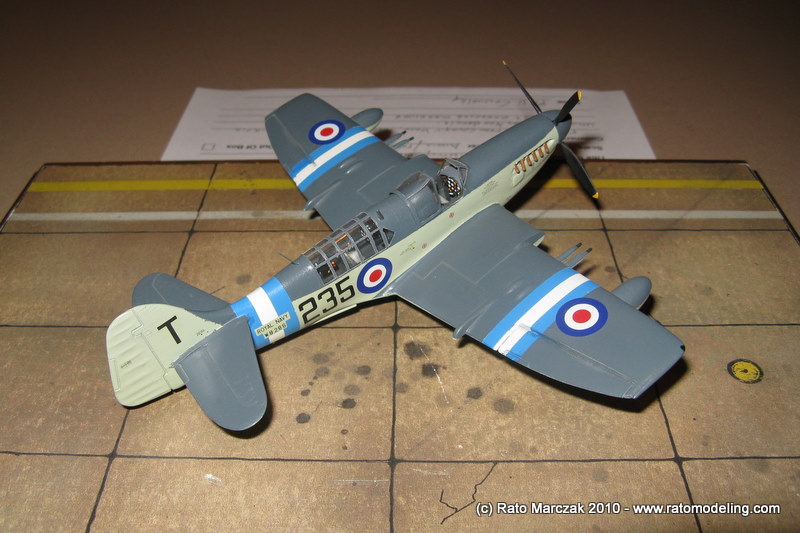 On the crowlers' side of the table, we had this Tamiya Panther in 1/35. I forgot who built this one, but the idea was to depict the tank during a rain. My photo does not do justice to the model, because in real life it was quite convincing...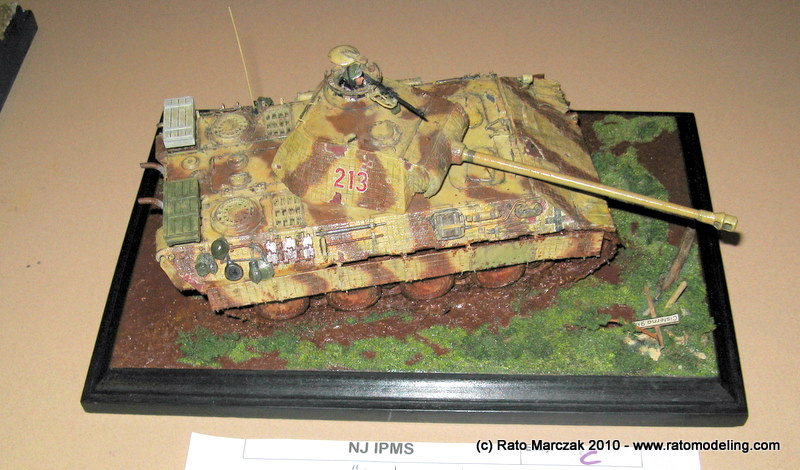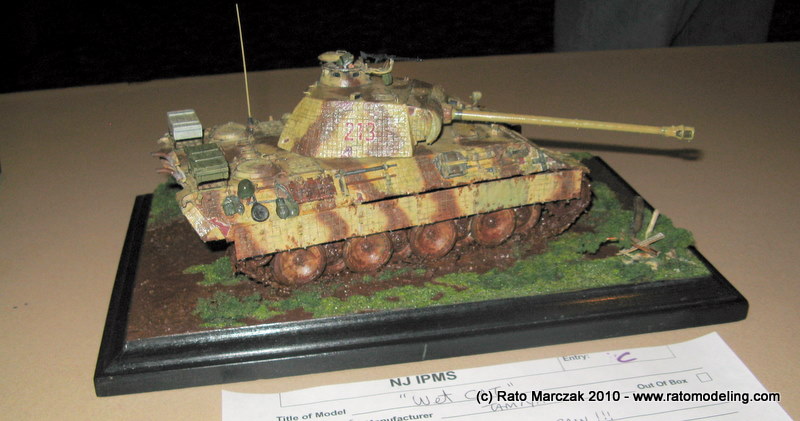 I think this is a Tamiya Pz.Kfw.II in 1/35, built OOB by Vincent D'Alessio: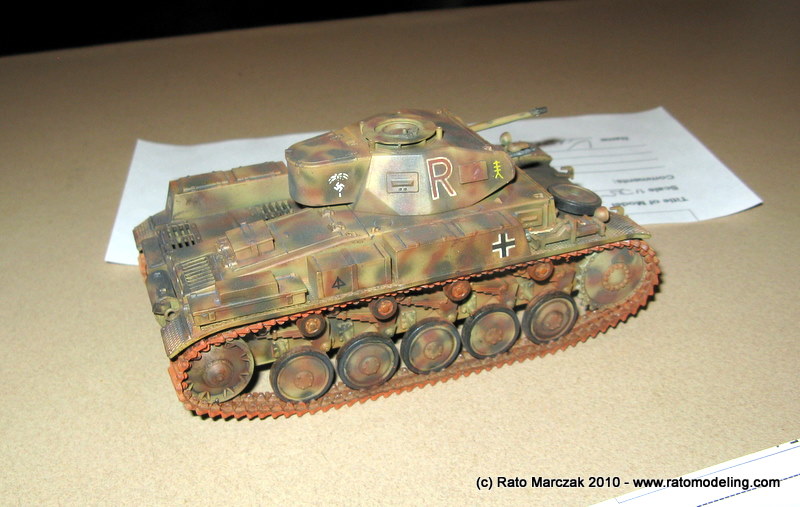 And here the PaK 41/43 in 1/35 built by Jim Patifallo using the AFV Club kit: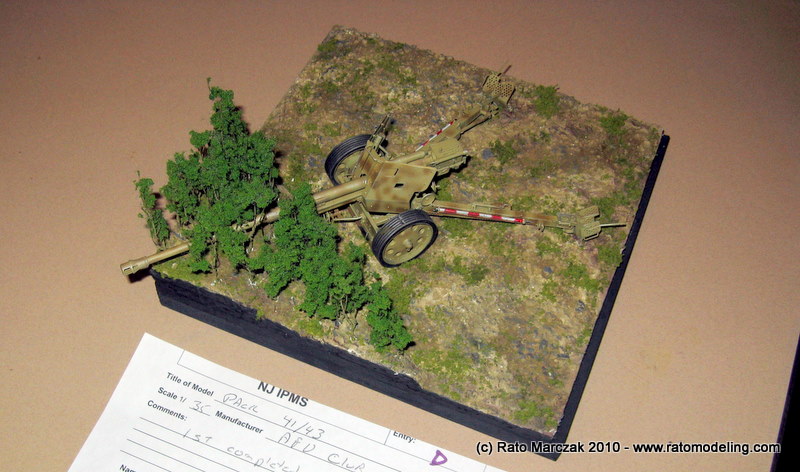 Bill Anderson brought this magnificently accomplished Dragon Pz.Kfw.III in 1/35, OOB: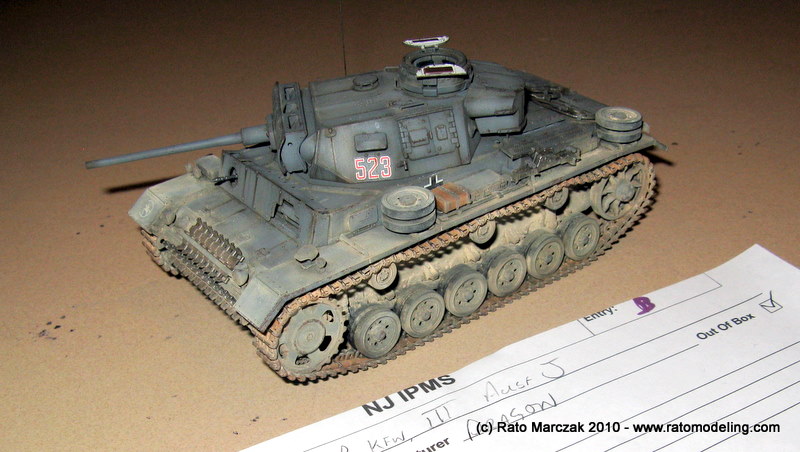 And since that was the Gloss Finish night, this Yamaha was a nice contender, by Bill: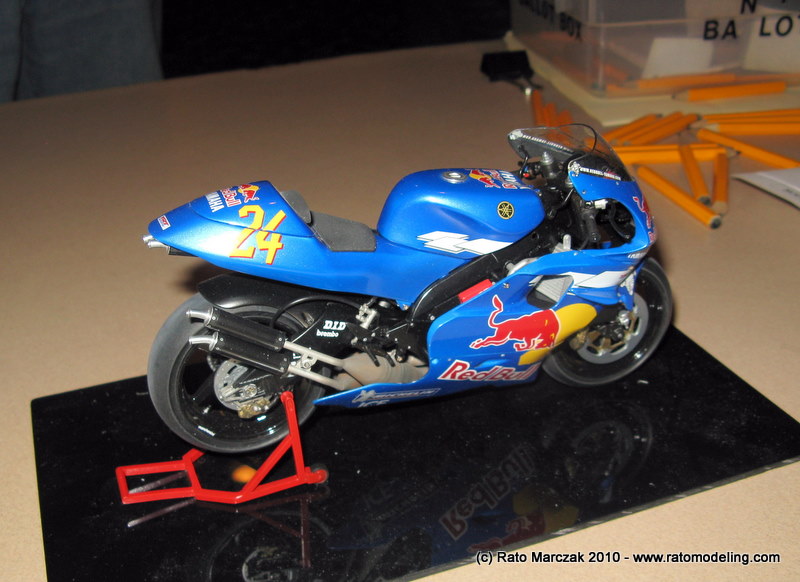 Mike Davlo brought this 1974 Plymouth Barracuda in 1/24 scale. This is the AMT kit: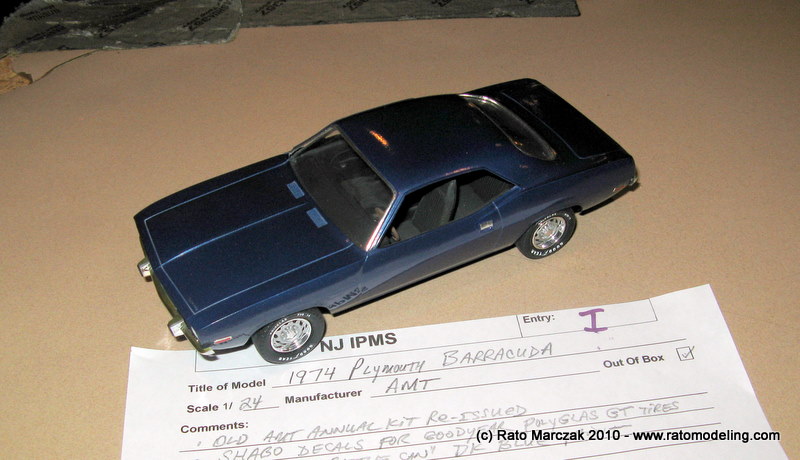 On the non-contenders' table this IJN Isokaze was simply fantastic: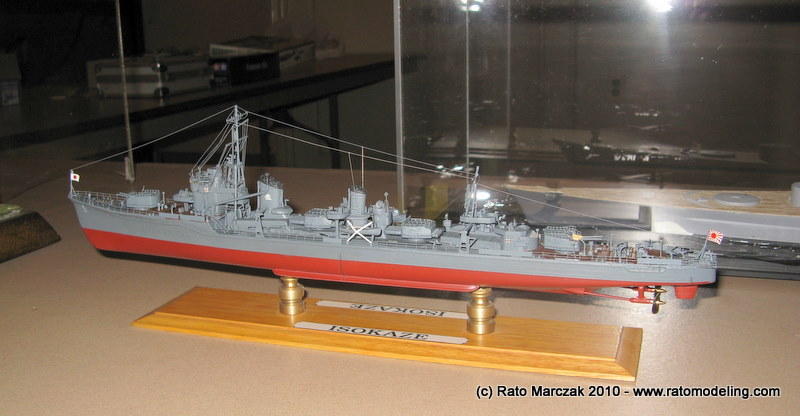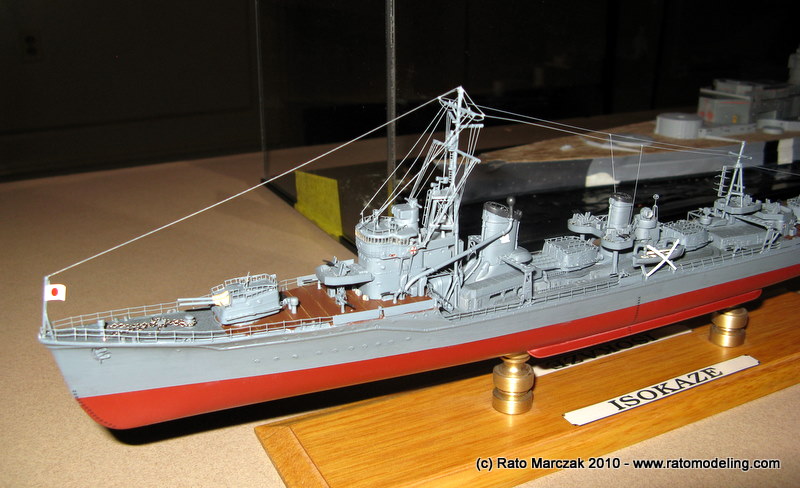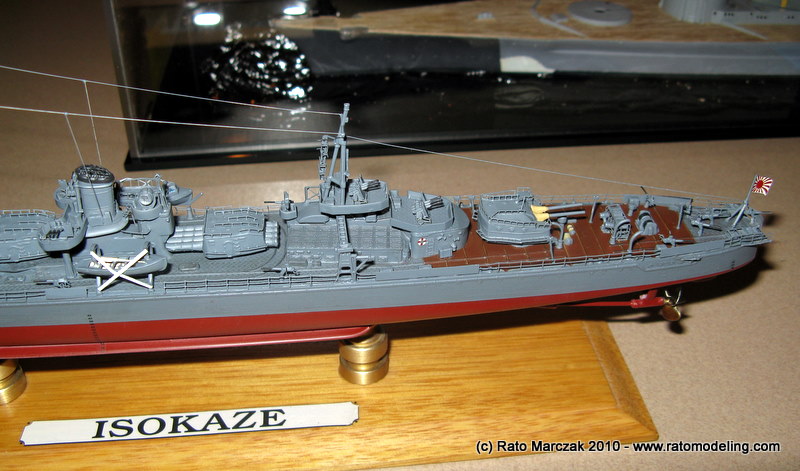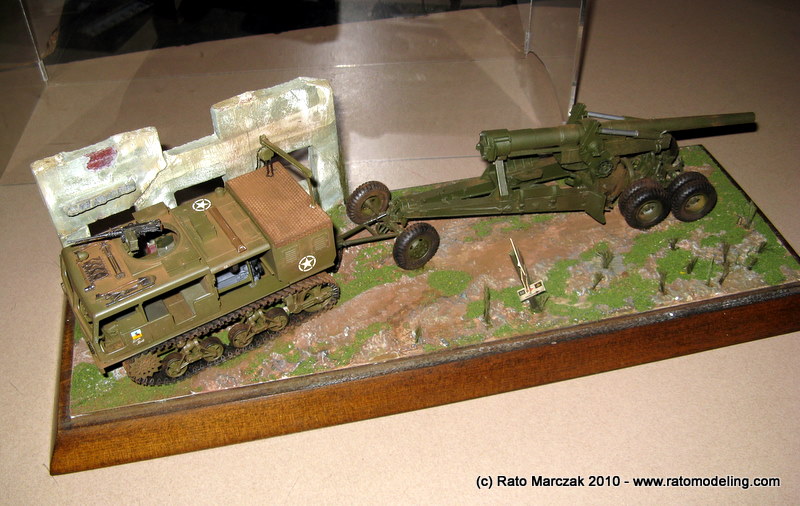 And works in progress, of course: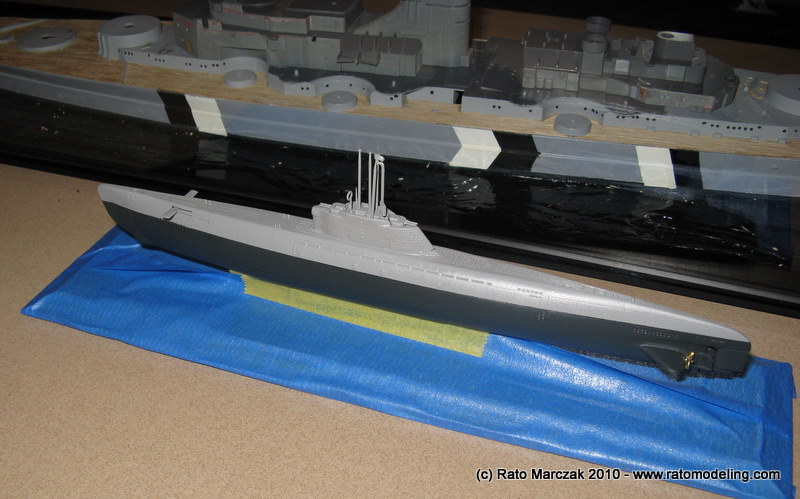 Martin is doing well with his

plank by plank deck

project. He advanced a lot since the last time. By now, he probably he needs new eyeglasses, too: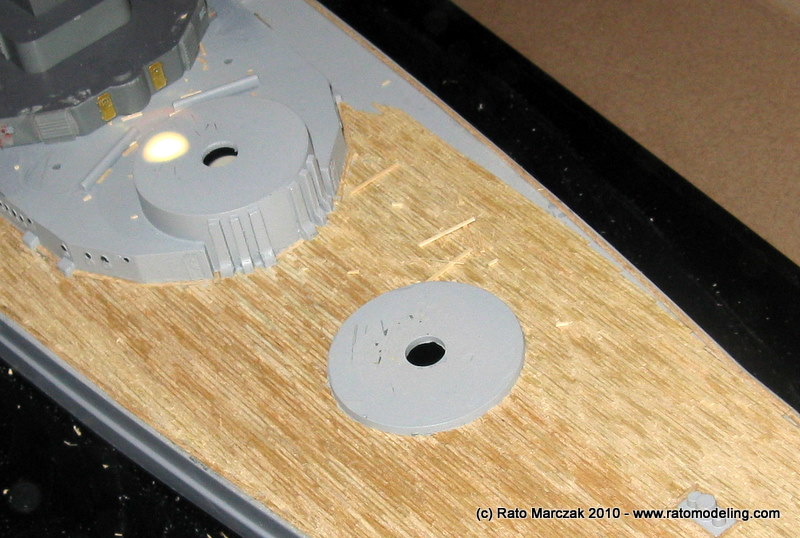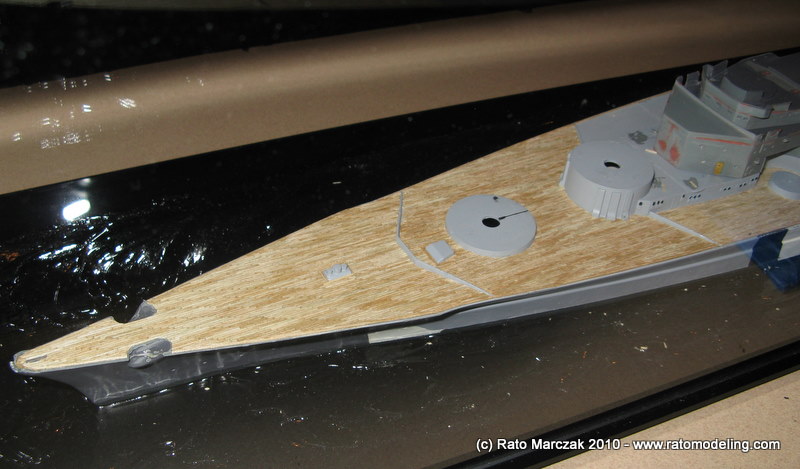 This is Marc Rocca's 1/144 Hornet diorama which appeared on Hyperscale's forum some days ago: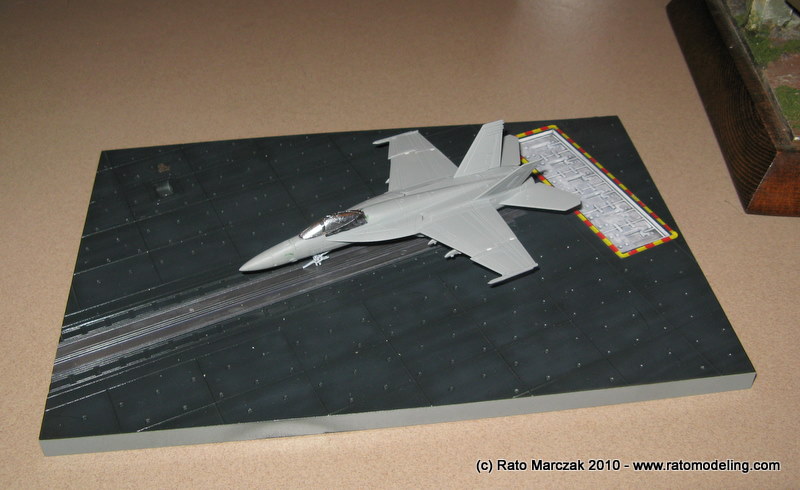 Models to check, and a glimpse of my XP-84 and the DFS-194, both 1/72 projects underway: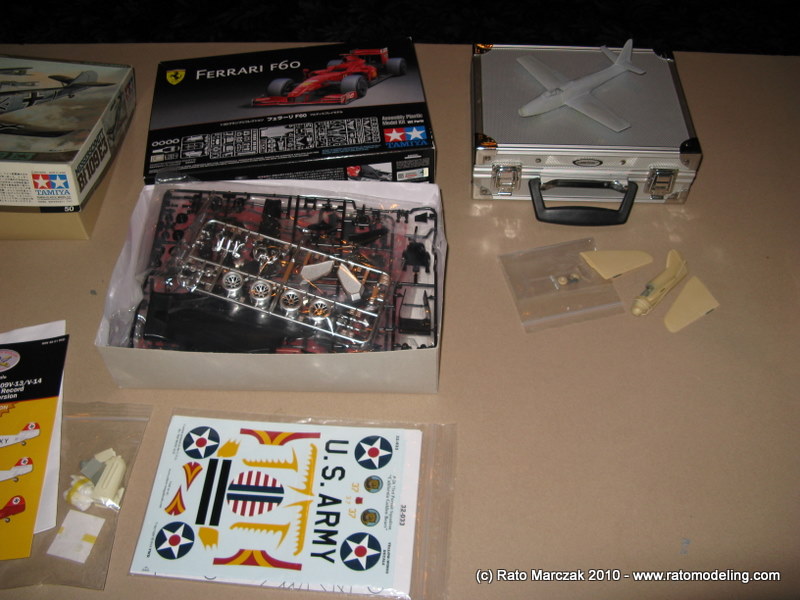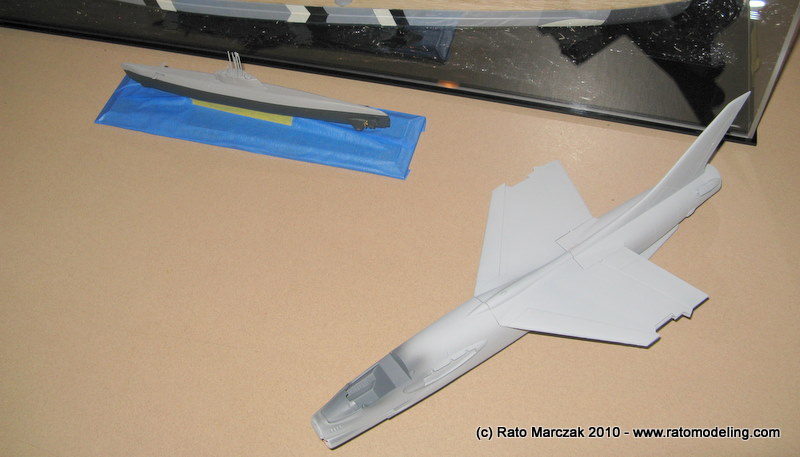 Bill and the staff guys made the business part very short and fun...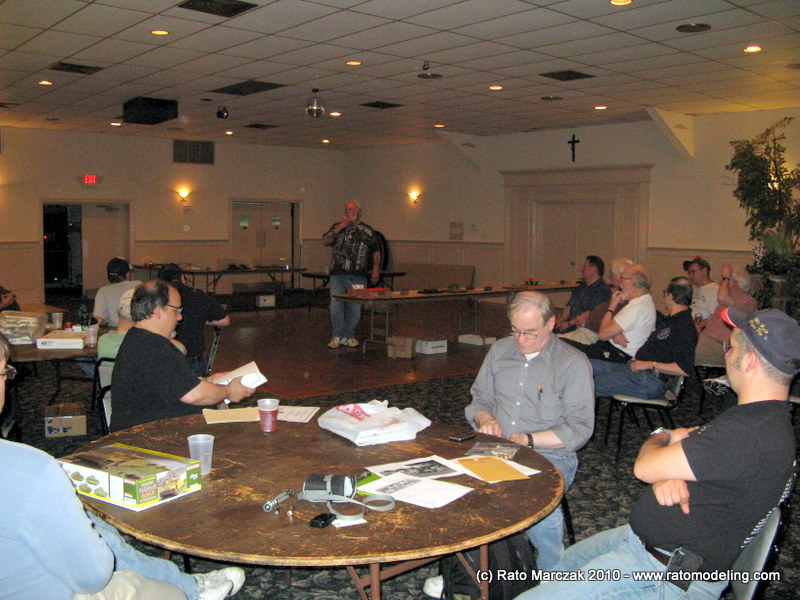 ... while the other Bill explained his homemade decals project to simulate Kevlar and other composites on cars and bikes: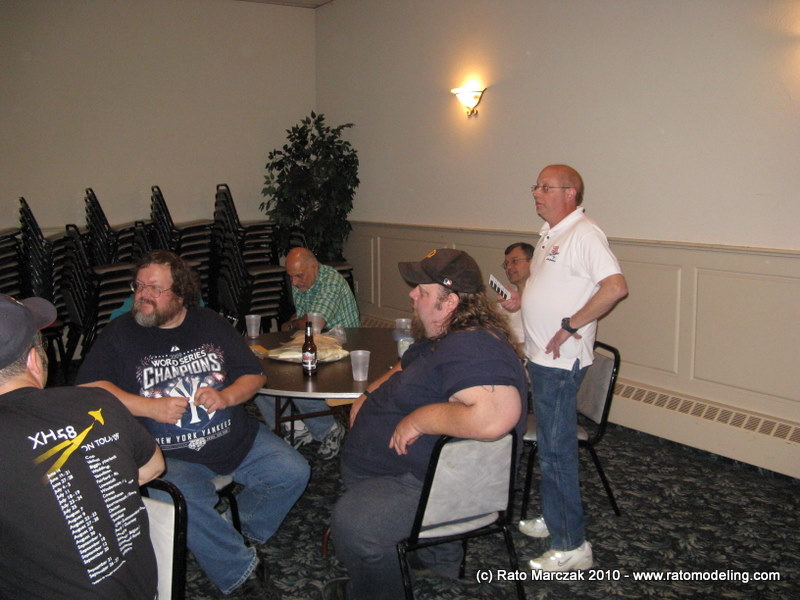 Marc finally handed over some well deserved awards: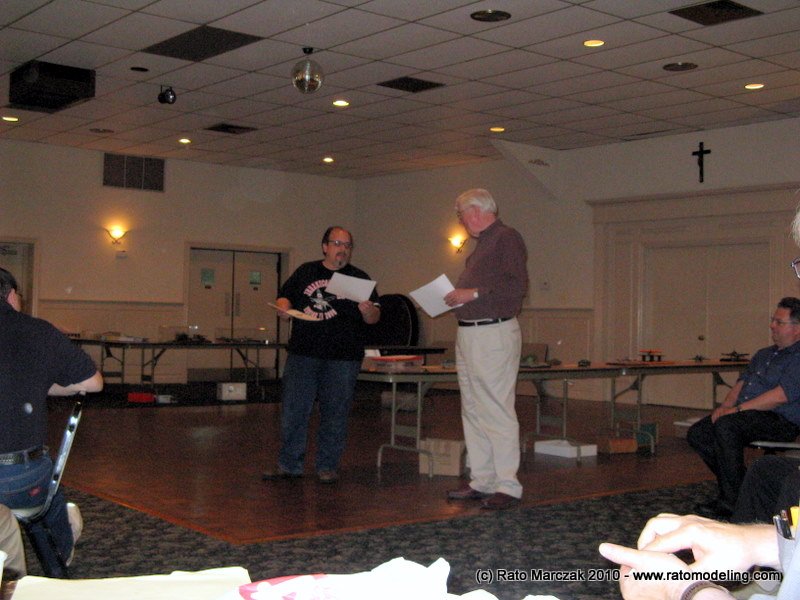 Some goodies (sorry for the crappy pic), including Werner's Wings conversion for the Me-109 racer and a rare vacform Hunter in 1/32: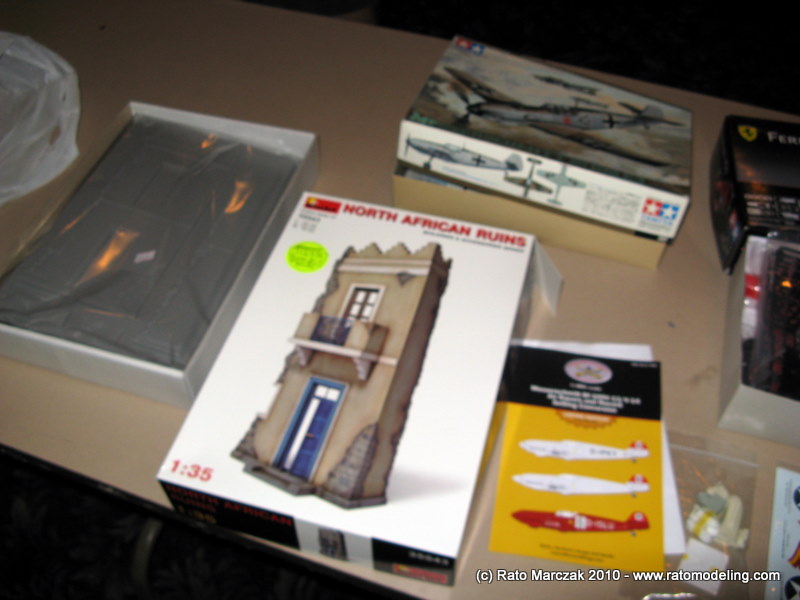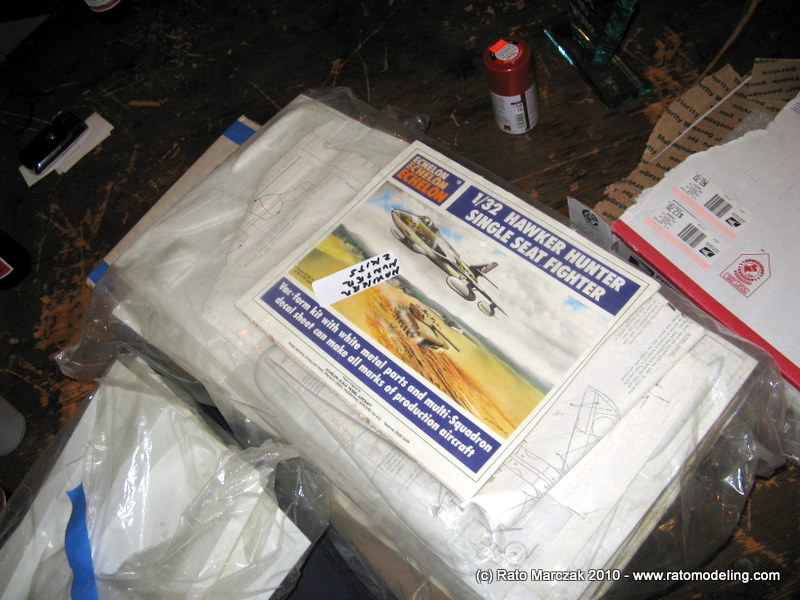 Stan presented the awards - Bill Connelly for his Fulmar and the other Bill for his Yamaha
: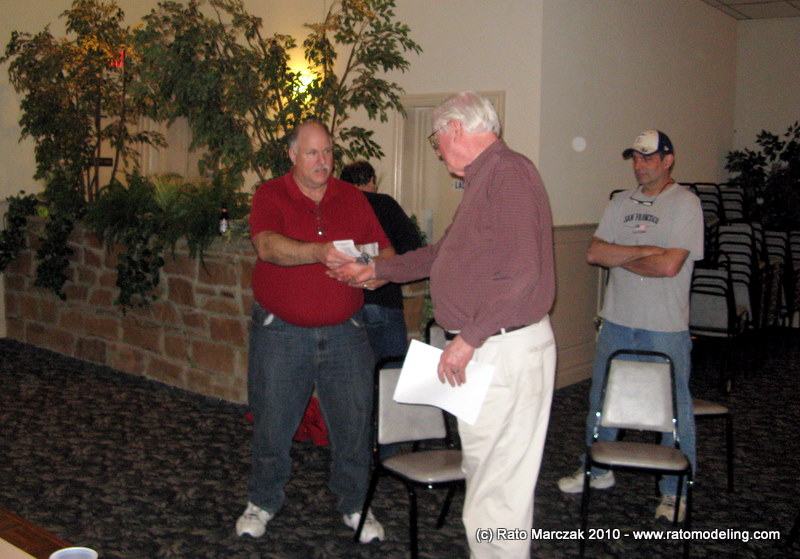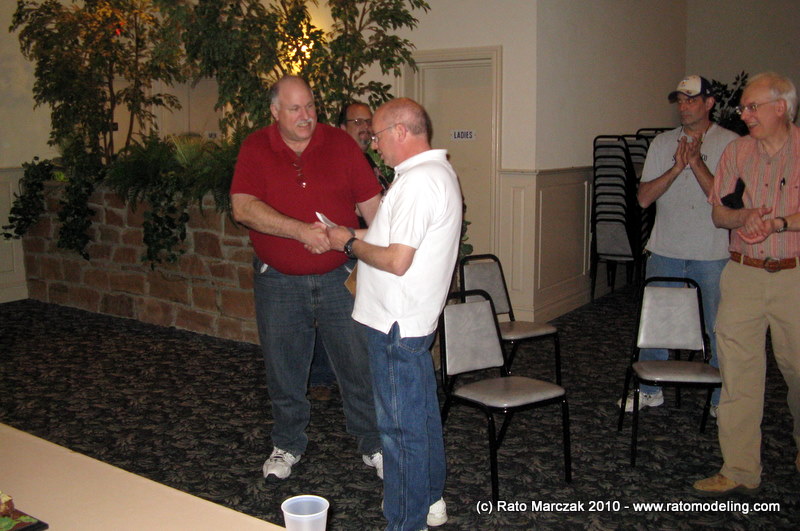 Late in the night I spent a wonderful time with our chapter's president Big Bill Schwarz, and he talked briefly about his tour in Vietnam as a US Navy's Huey gunner (yep, the Navy had UH-1s, too). Bill was awarded the Bronze Star for bravery, and was wounded in action, earning to him a Purple Heart.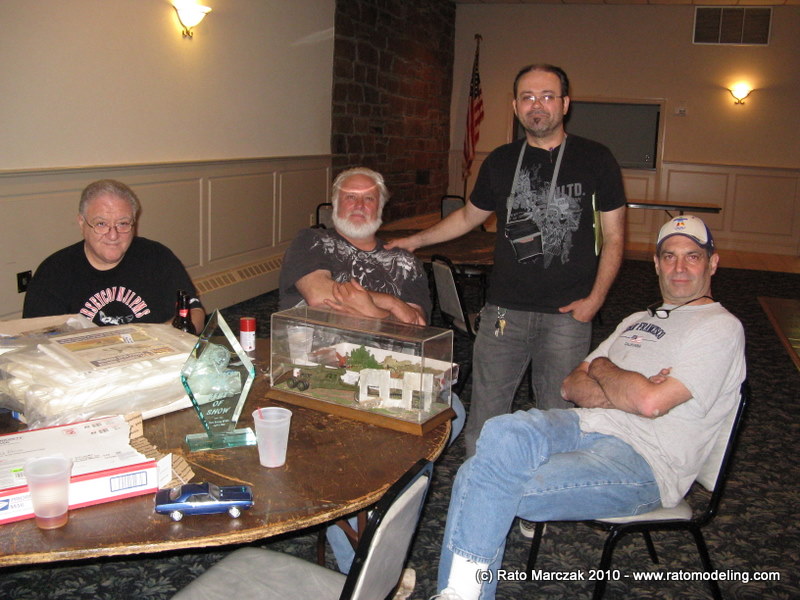 Here are
(left to right)
Richard Zaris and Ricardo von Puttkammer -
two former IPMS-NJ members
- and me. Ricardo is a Brazilian modeler, living in America since 1980. I missed Ricardo at Noreastcon this year, but we exchanged e-mails and he dug a very old photo of GPPSD, probably the oldest modeling chapter in Brazil. I put the photo on a Brazilian forum and many modelers from old times stepped in to identify people in the photo. Rich and Rick were on their way to an airshow, and kindly stopped by to talk about those times. Thank you guys!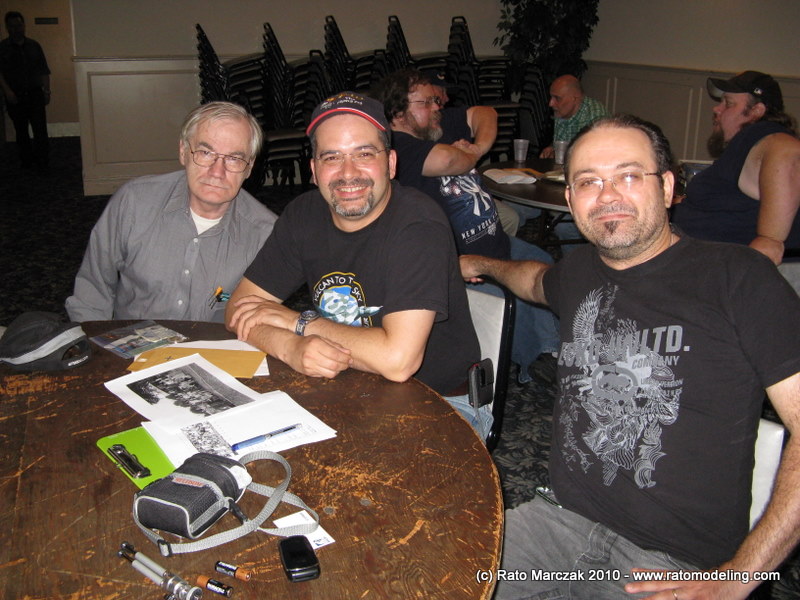 Later that week, Ricardo sent me this wonderful photo. From left to right: Bill Connely, Mike "Hairy" Pavlo, Rick von Puttkammer and
Rich Zaris
, during a Mosquitocon some long time ago: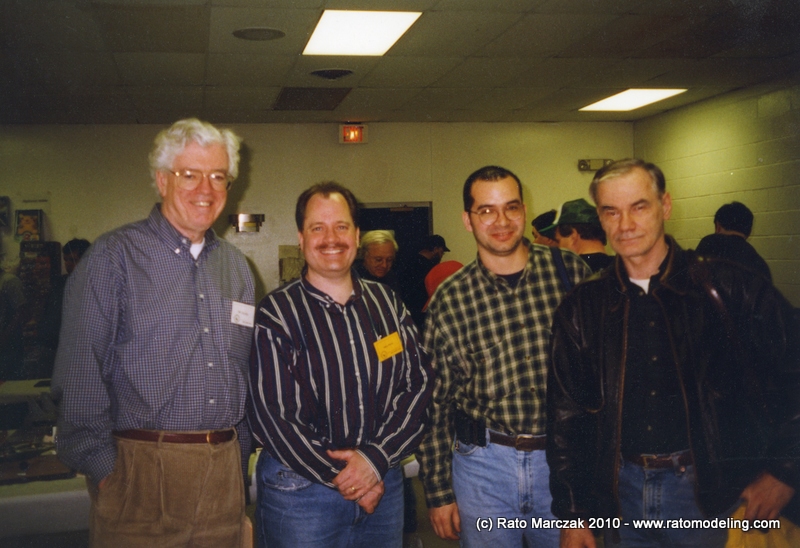 See you in
the next meeting.
Rato Marczak
© 2010