July 16, 2010 IPMS/NJ club meeting
All photos copyrighted by Rato.
| | |
| --- | --- |
| Where: | Knights of Columbus, Garwood NJ, USA. |
| When: | July 16, 2010 |
| Who: | IPMS-NJ club members |
| Why: | Official monthly club meeting - kits, jokes and modeling... |


This IPMS-NJ club meeting took place on July 16th - a week later than usual, by request of KOC - at Garwood NJ. This was the

USA Night
and, appropriately, my last club meeting in America for a while. More on that later... I'm very late on this report due to my move back to Brazil, so please forgive me for not giving many names... memory is fading quickly.

Bill Connolly brought two very nice models. The first is this colorful F-100 in the markings of Cel. Gabreski's last (IIRC) mount. It is an ESCI offering in 1/72. Note burnt metal areas, beautifully simulated. The model got the award in the Air theme: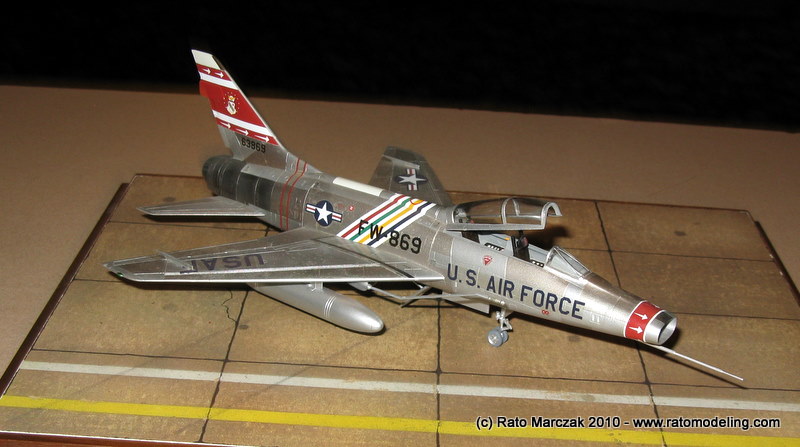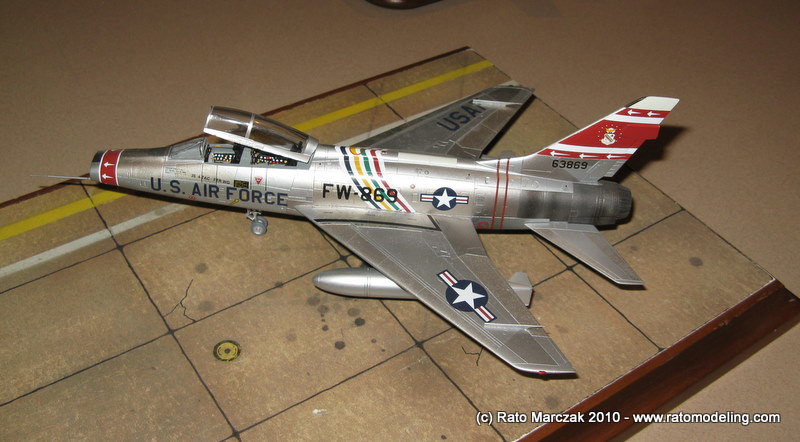 The other model brought by Bill was this somewhat rare Anigrand Vickers something. I think it is not the Valiant (someone correct me, please). The scale is 144th and the kit is all resin. Good job, Bill: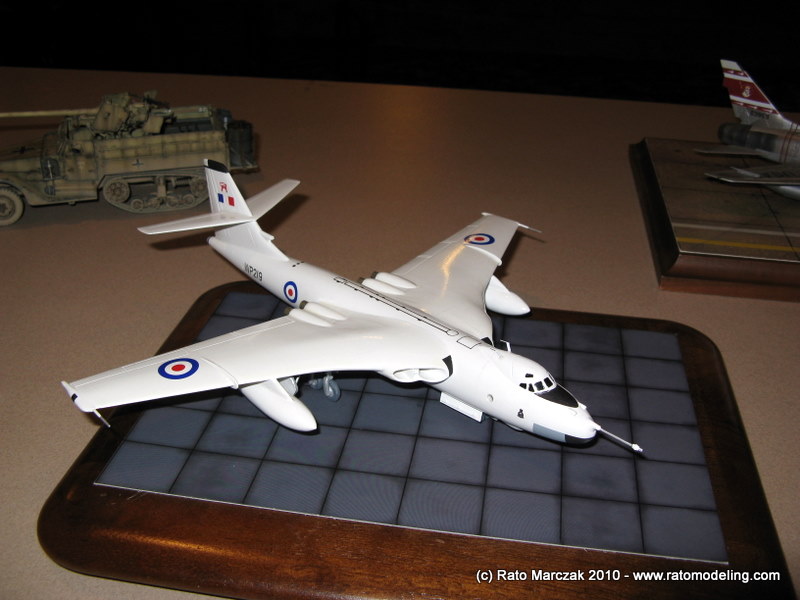 Next, a Phantom in 1/48. A forerunner of August's Monogram Night maybe?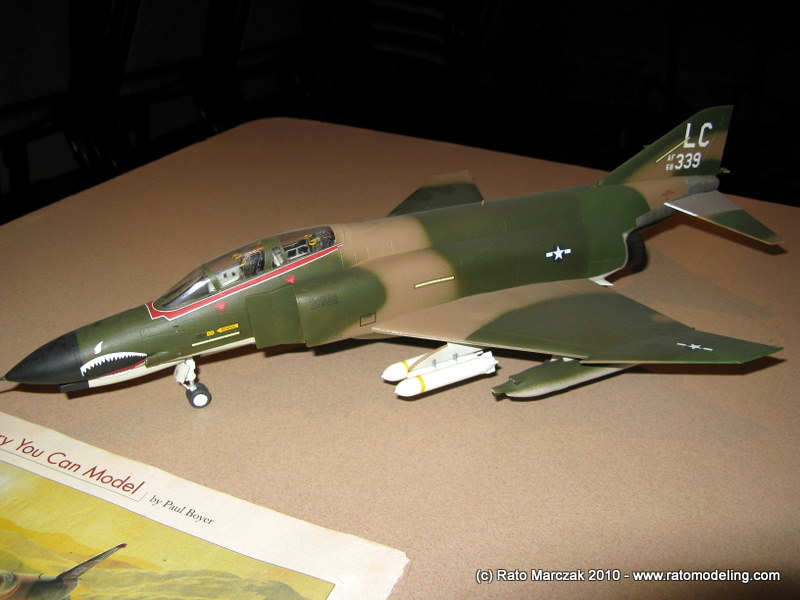 On the armor table, some interesting entries, too: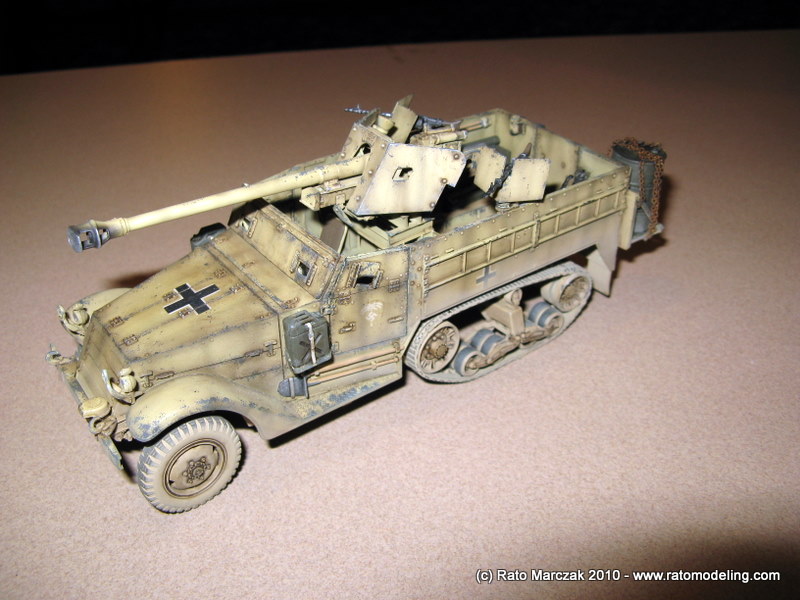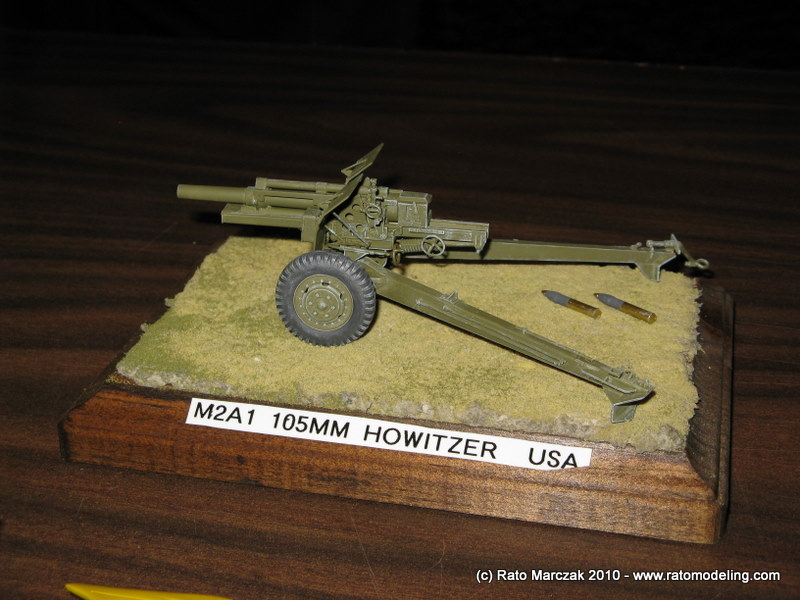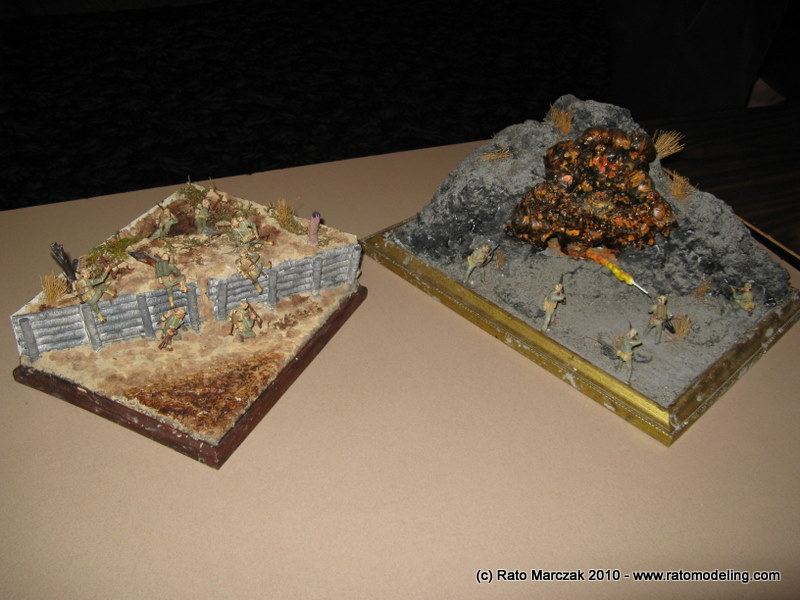 And Dave Schwartz brought this fantastic Corvette, winning the Land and Sea theme. Simply an work of art that my photo can't capture: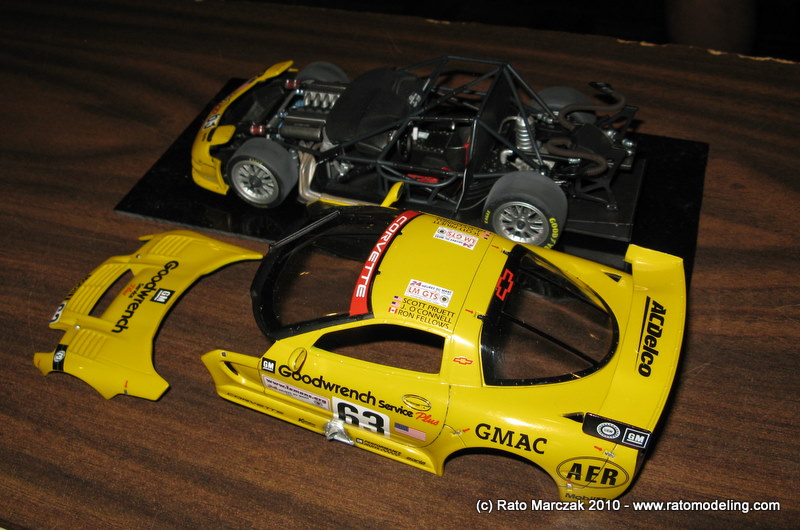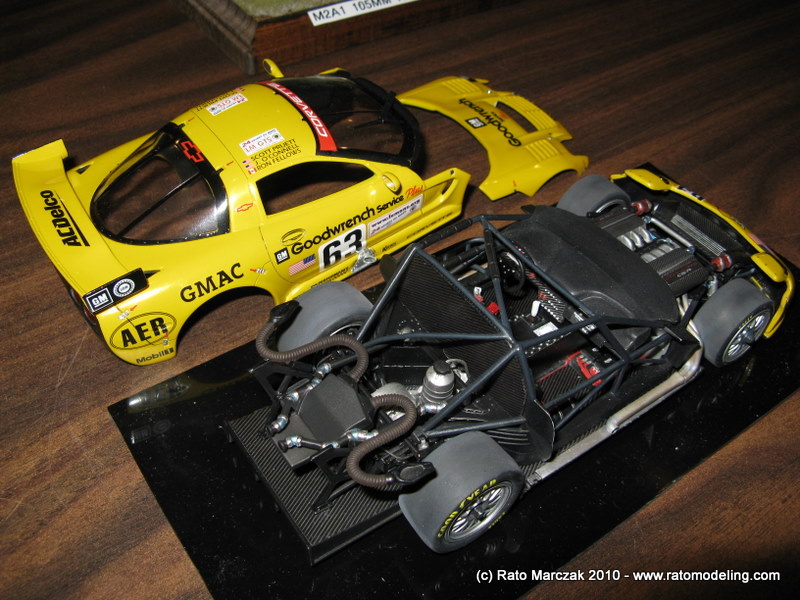 On the 'in progress' table, we could see several interesting projects...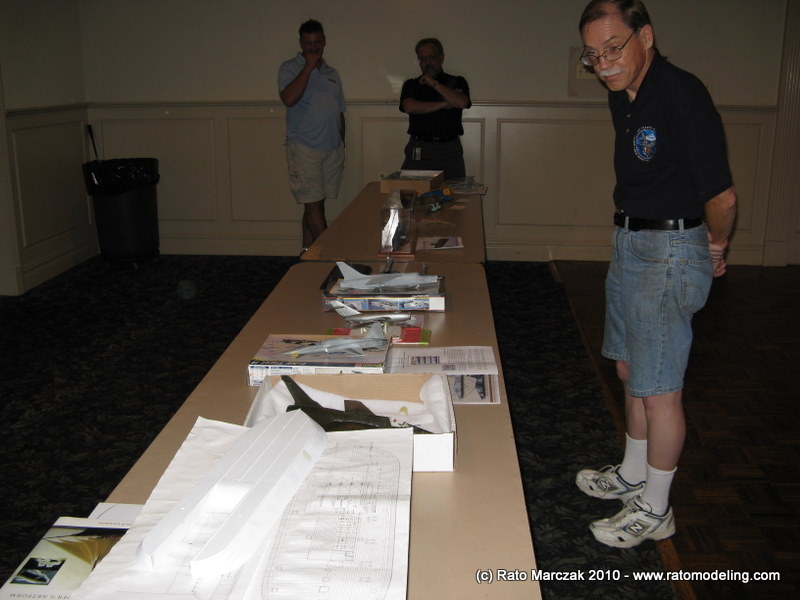 As well as the first Monogram models on the way to the next meeting: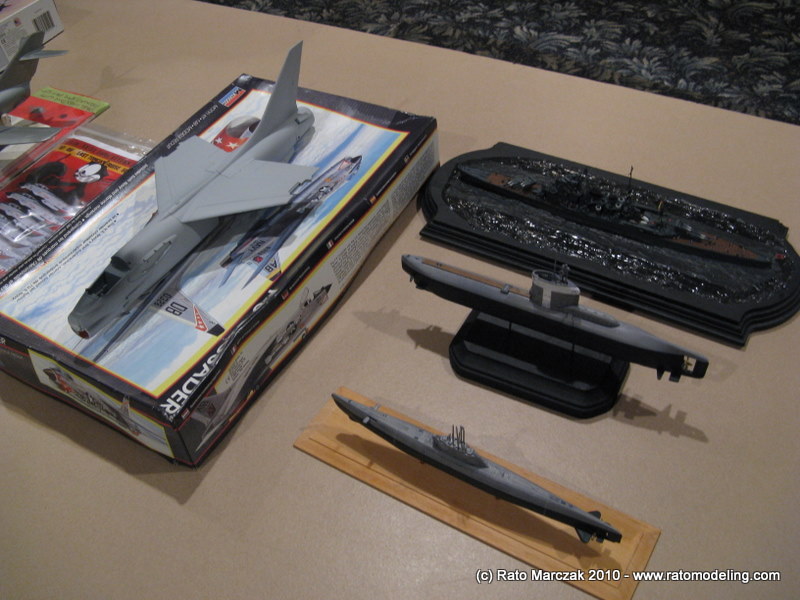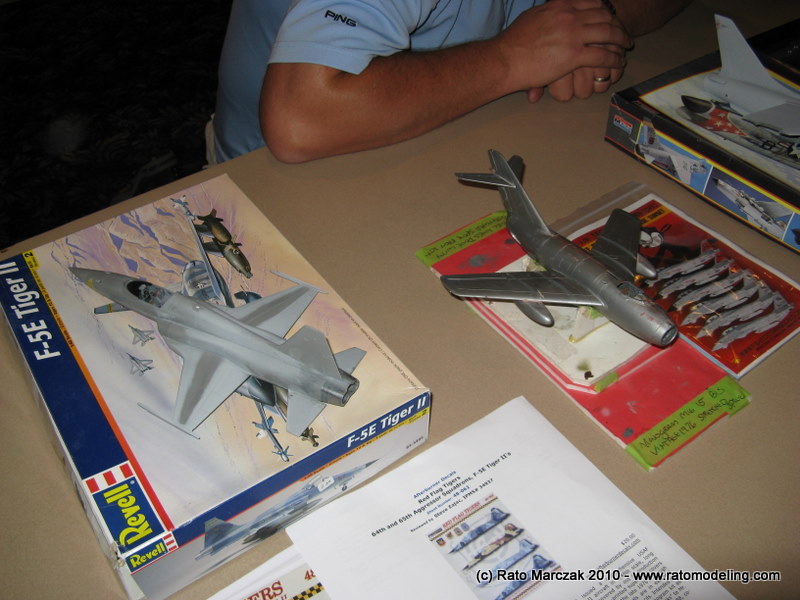 More projects on the way: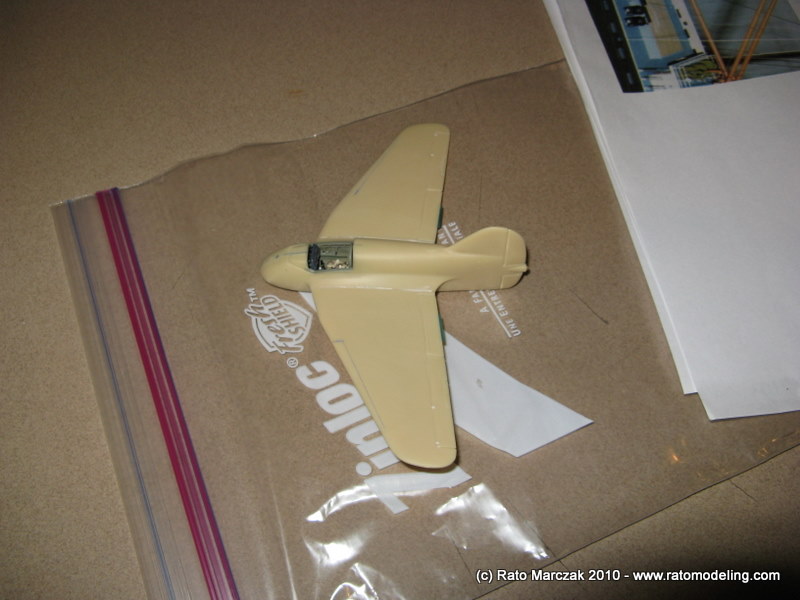 Non contenders and the new Trumpeter C-47 in 1/48...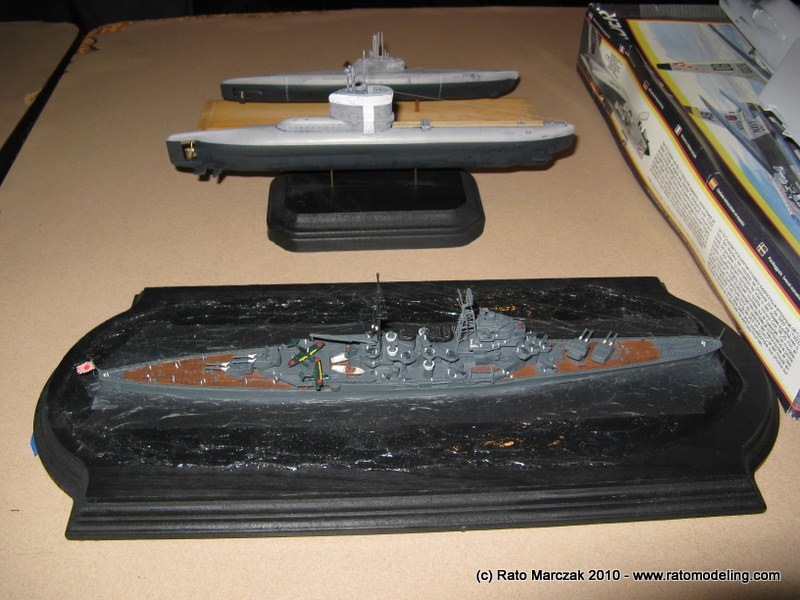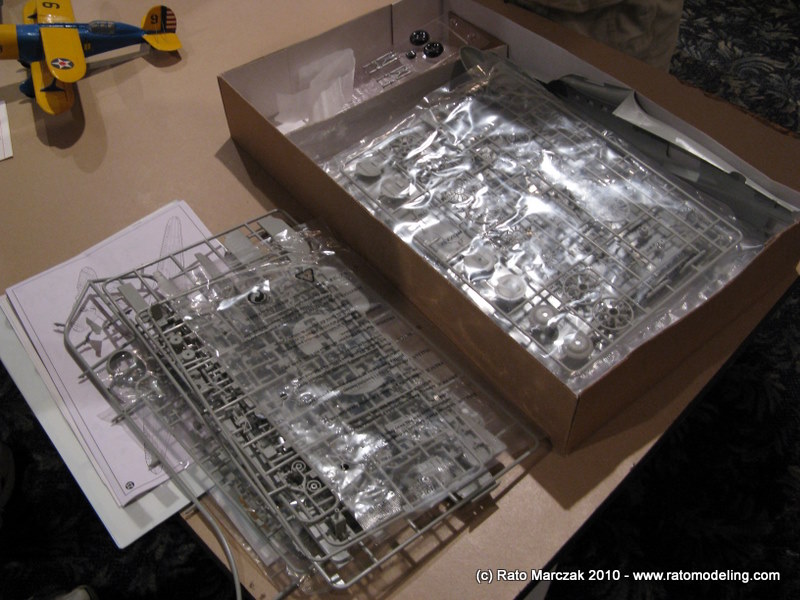 After his usual speech, Big Bill gave me a few minutos so I could say bye to the club members. As I said then, NJ-IPMS was very important during my stay in US, keeping my sanity during difficult moments and my hobby alive. More important, I met many folks who I can now call friends. I honestly do not have the right words to thank every one of you for such enjoyable experience. A very big THANK YOU!!! I will never forget you, and rest assured that I will take every opportunity to be back and say hello. Thanks Big Bill, Martin Quinn, Mike D., Ron D., Jim Lincoln, Reuven Shapira, Ernest Connor, Bill Connelly, Mike Pavlo, all the others. You guys rock!!!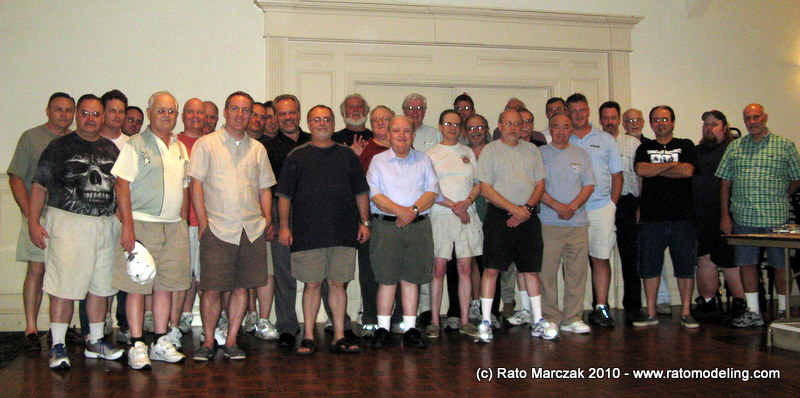 Sorry for the grainy pic. Crappy camera + crappy light. Click here to see it larger. I'd love to receive a listing with all names...
See you in a
next meeting - sometime sooner than you think. That's a promise.
Rato Marczak
© 2010