Nov., 14 modeling group meeting
All photos copyrighted by RJ Marczak, unless noted.
| | |
| --- | --- |
| Where: | Jerônimo Ulrich's house, Porto Alere, Brazil. |
| When: | November 14, 2008 |
| Who: | Southern Modelers Express Machine |
| Why: | BBQ, booze, new jokes and modeling... |

Another meeting at Jerônimo's house on November 14, 2008. Not many of us attended, but it was a very funny meeting, including tales, new jokes, and the usual BBQ masterly done by Alfredo. We went all night up to 4:00 in the morning. Here's the rooster of the flying officers (standing, left to right): Yours truly, Nei,
Jerônimo (our host), Guto, Alfredo and Bruno.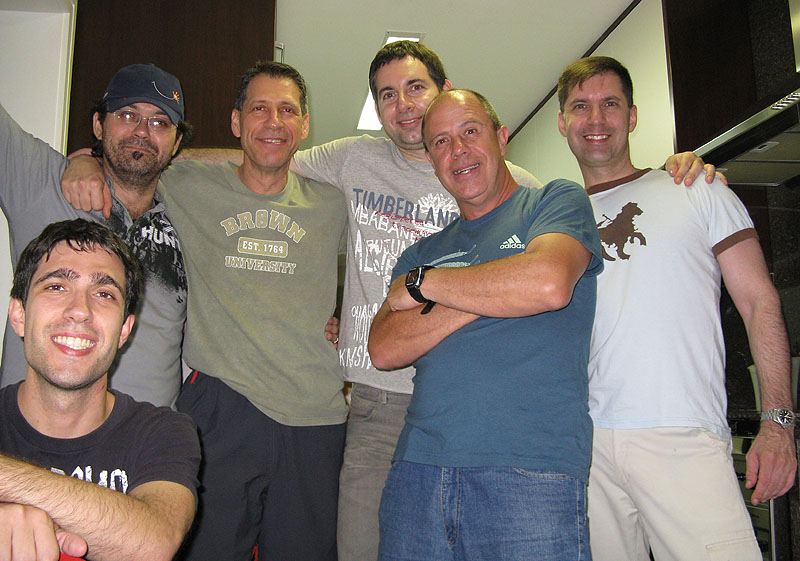 It was a three-scales journey 'til Jerônimo's place. First stop, Nei's house, where I could check out his Tamiya 1/72 Corsairs in progress. I can't make justice to his paint job through these pics. Just fantastic. Here's his Davenport's F4U-1A. Nei told me he used six different shades to achieve this finish, including heavily thinned mists of greys to smooth everything.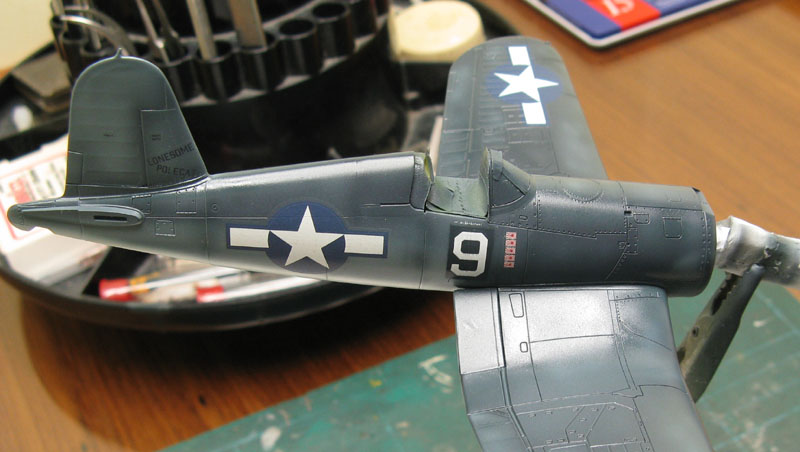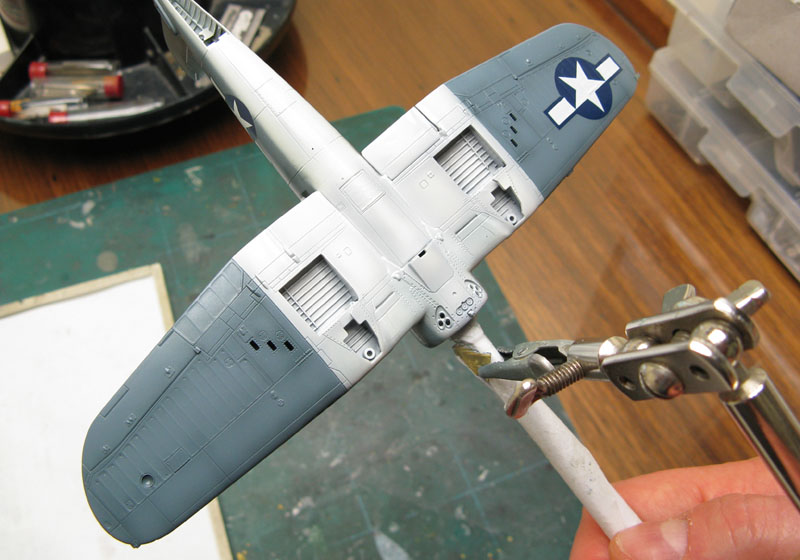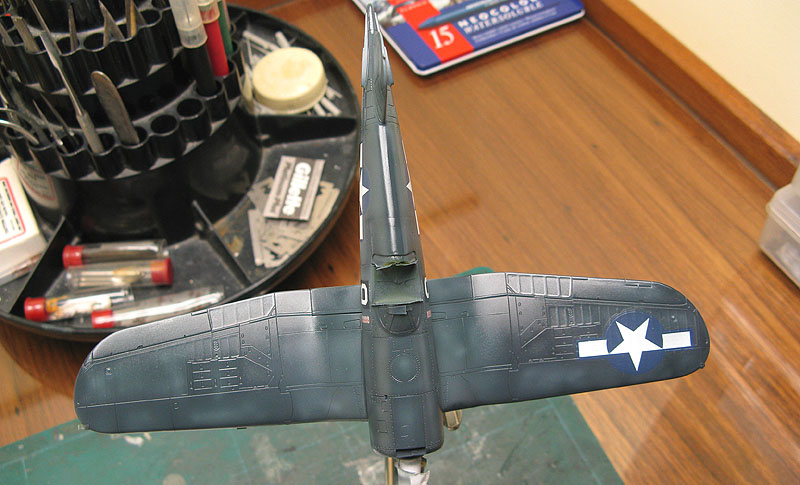 And here's his interpretation of Wilbur Thomas Birdcage, also in 1/72. This one already had the wash applied: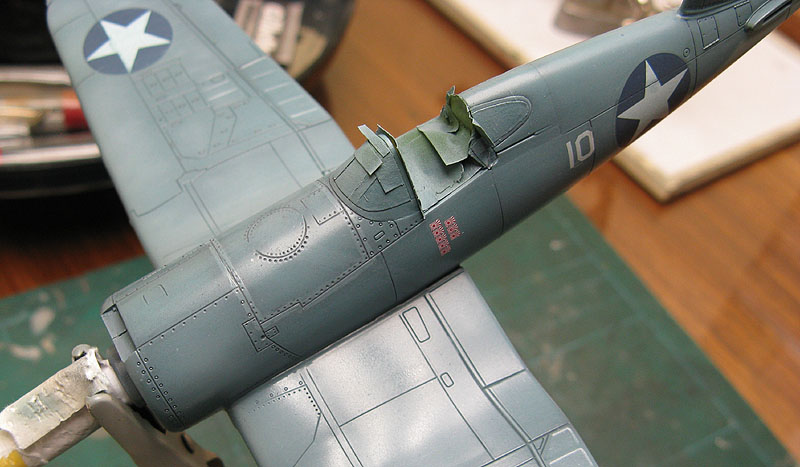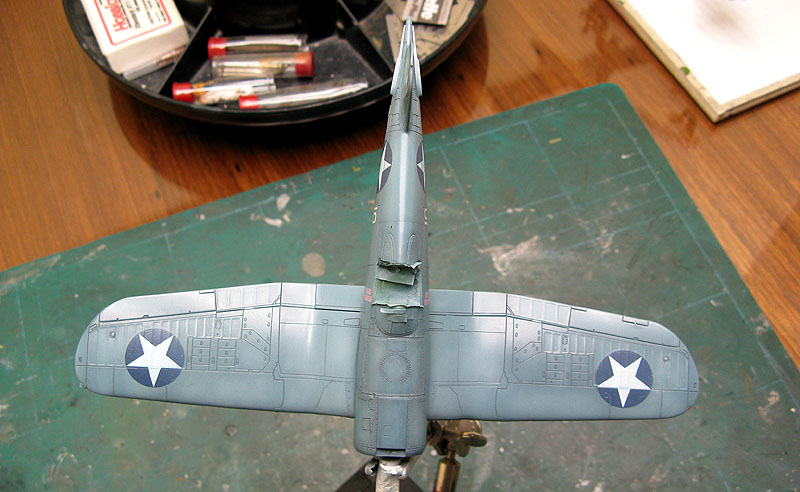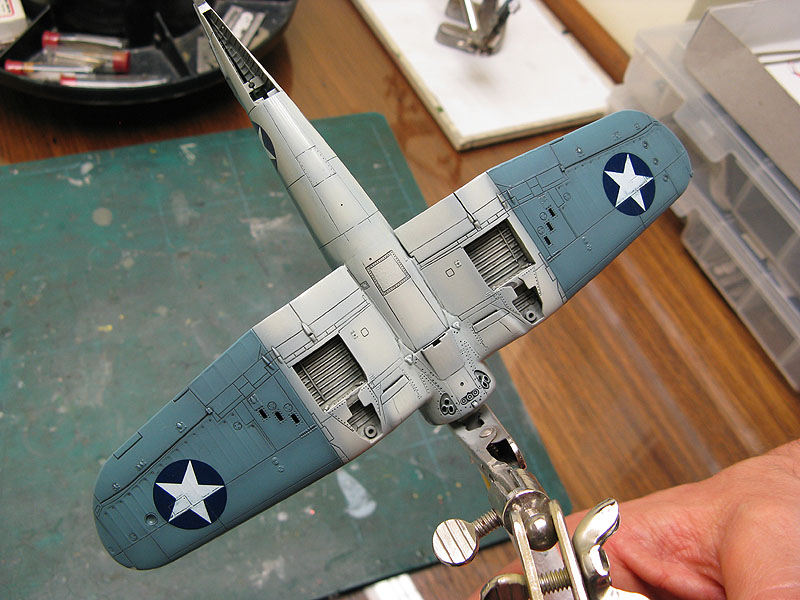 He has also finished this one. Don't ask me the name. I forgot it (apologies to both modelers in the world who have built one):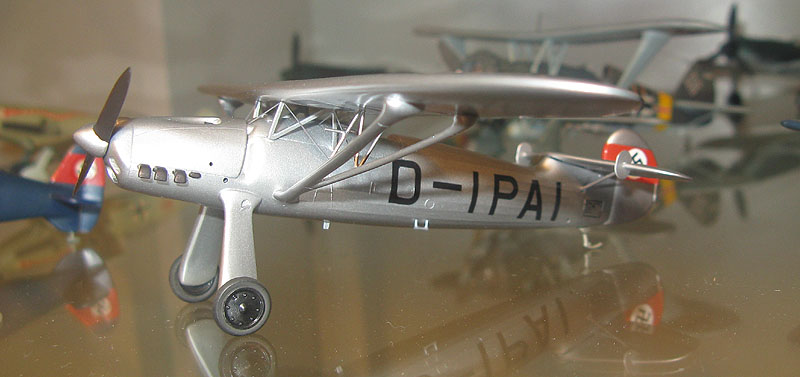 Second stop, Alfredo's house. The man has gone nuts for Me-109s... He can't explain why. It seems to be something related to Gunze paint fumes. These are his last two Me-109something (1/72, Fine Molds I guess):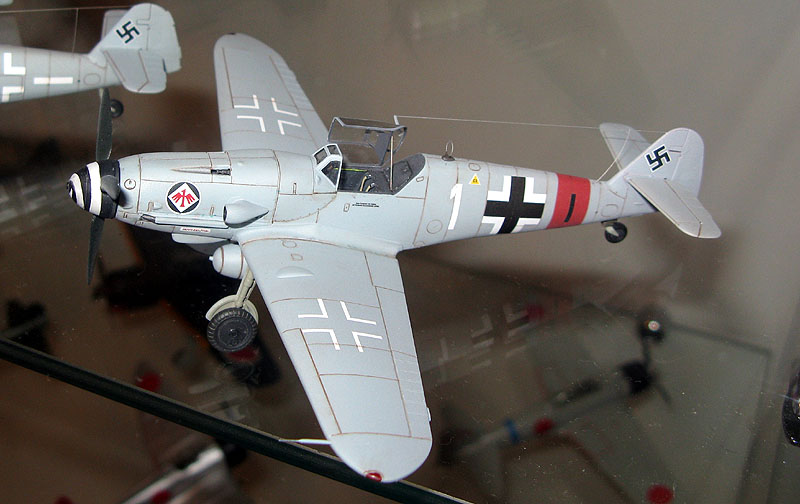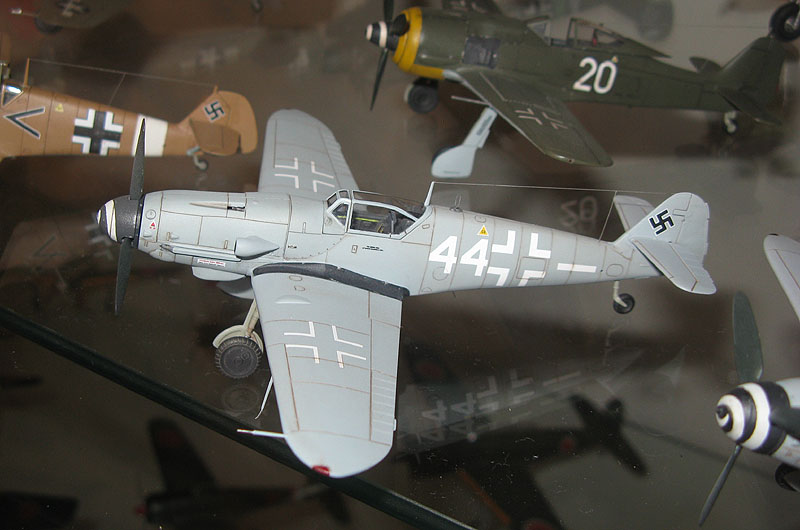 Alfredo is also working on a 1/72 Martlet. It is a modified Hasegawa in desert scheme: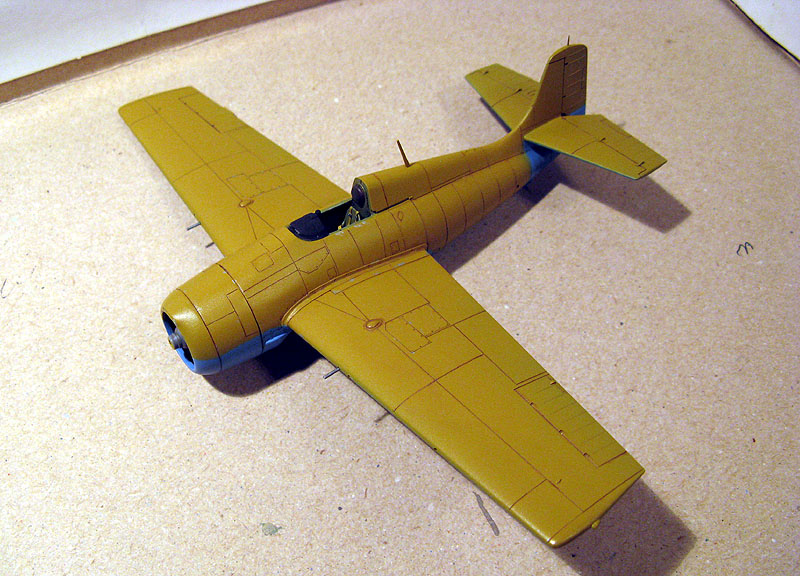 And the last stop, at Big Nose J's house. After the excellent BBQ, we had time to talk about models and watch a Mig Productions video. And of course, do the dishes and etc, a rare view: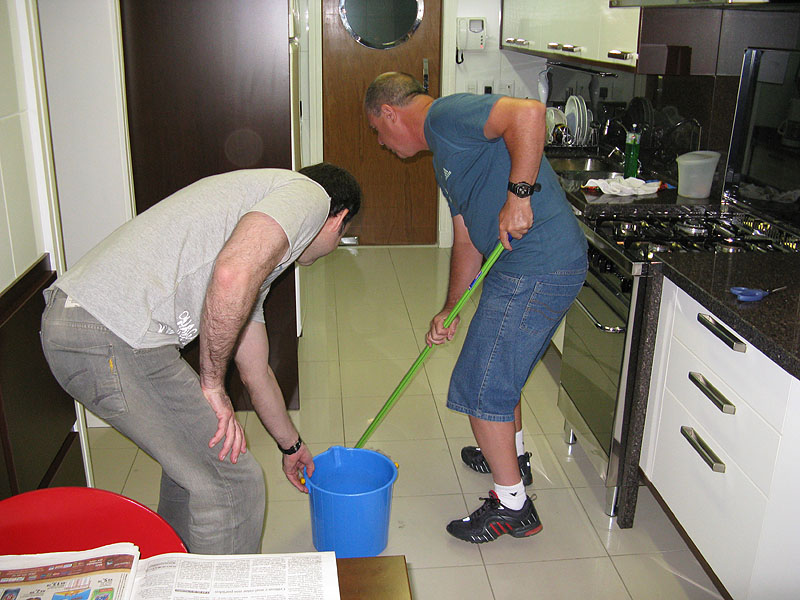 For some reason, Guto found himself quite confortable in his new rank: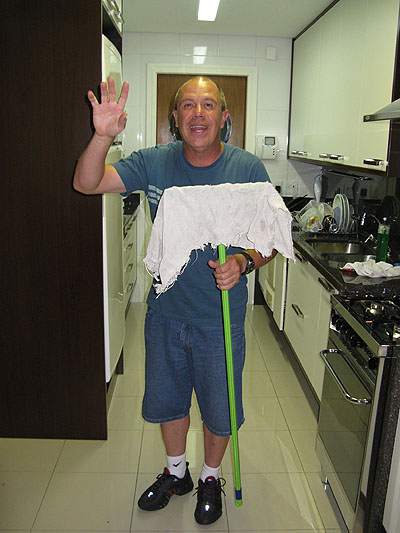 Back to the models, here are some pieces we brought to the meeting: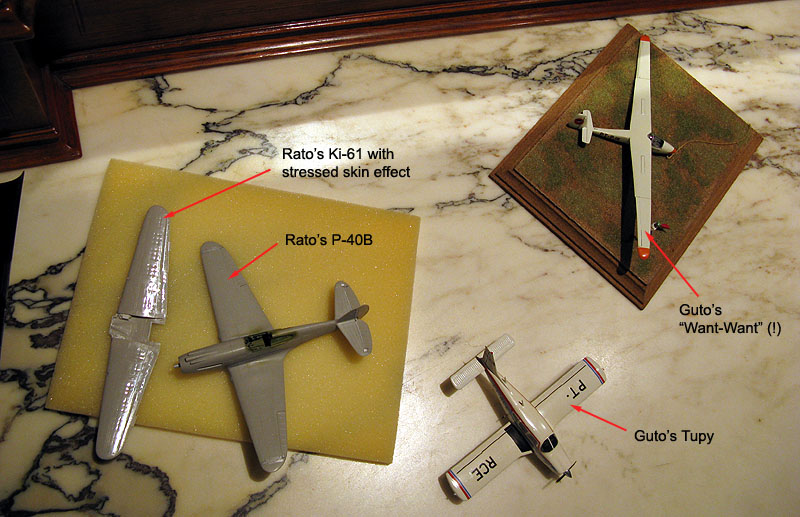 Guto's "Quero-quero" glider in 1/72 is fully scratchbuilt, and he made the rubber molds for a short production run: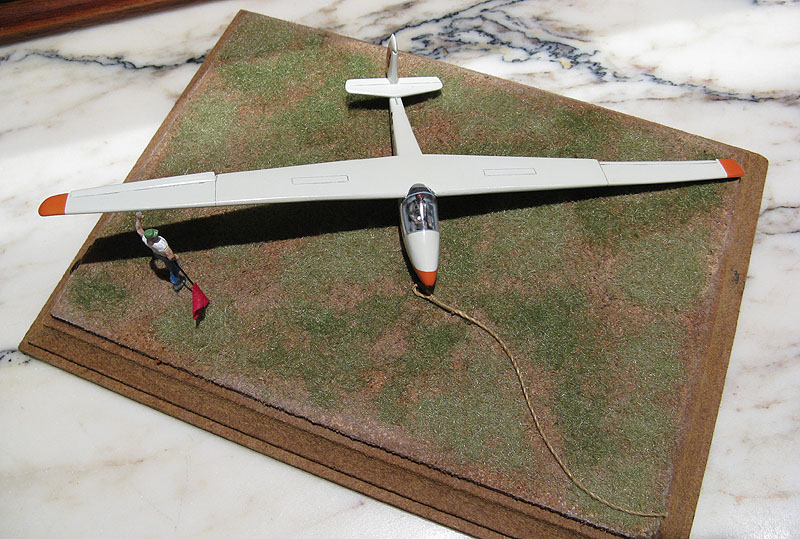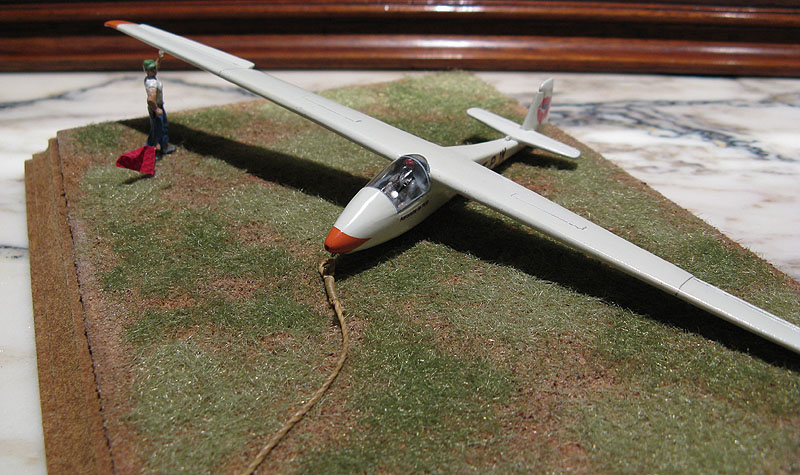 And his Tupy (also in 1/72) is a heavily modified kit (I forgot the brand):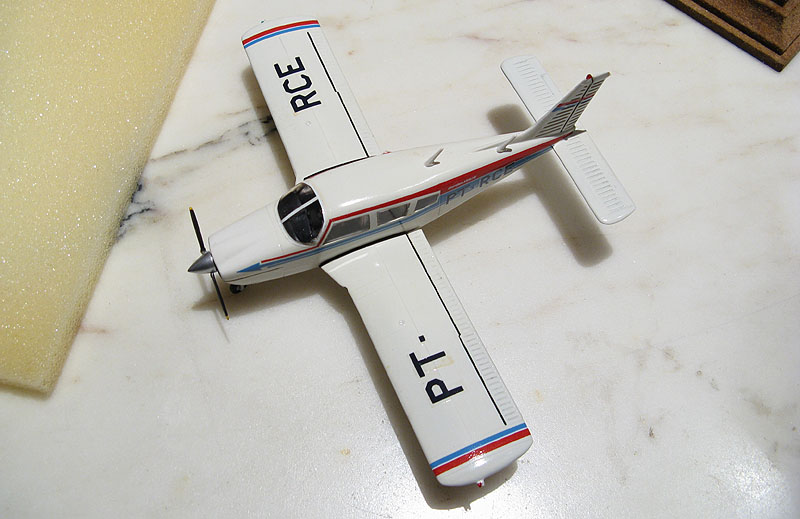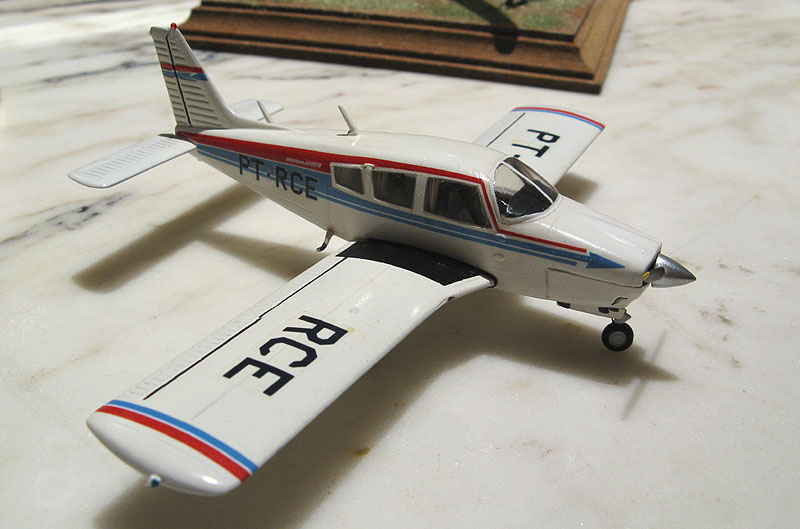 And here is Jerônimo's latest work in progress: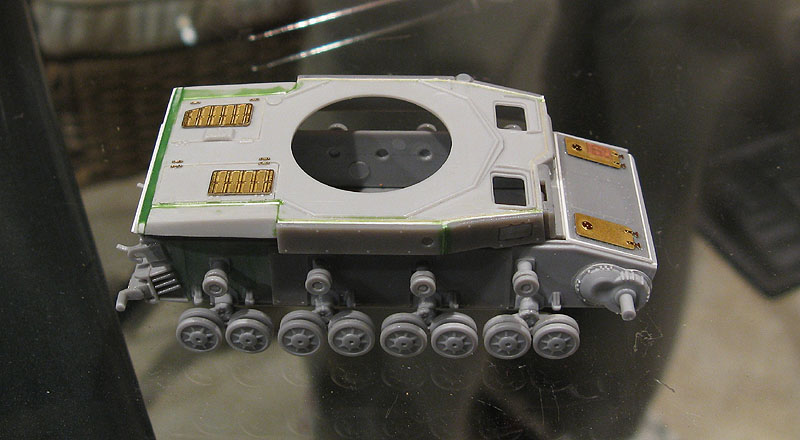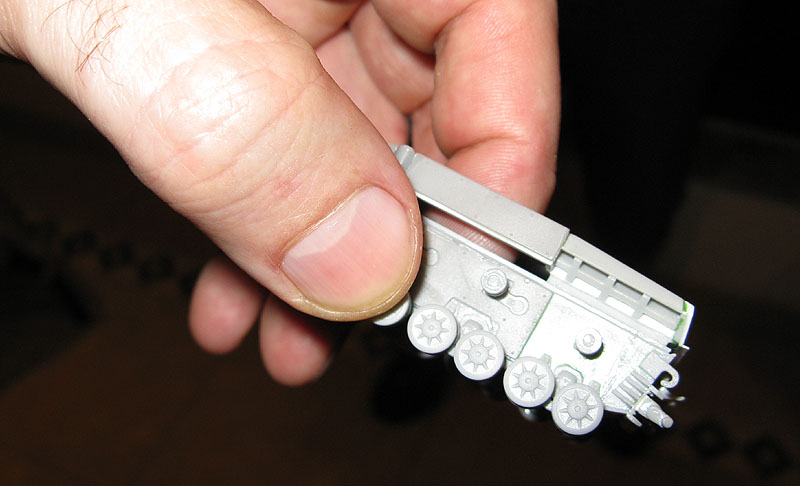 We also checked some new releases from the endless stash of our host: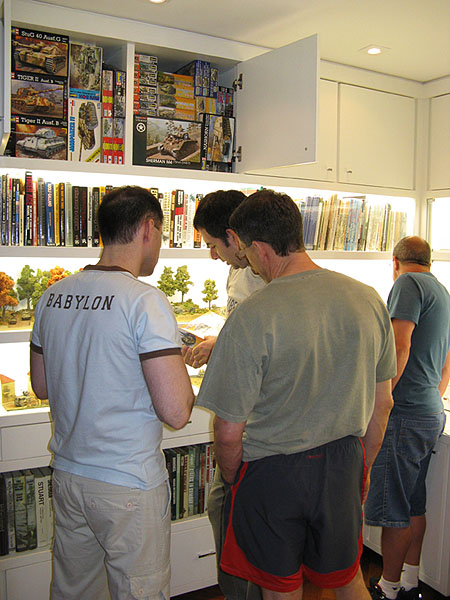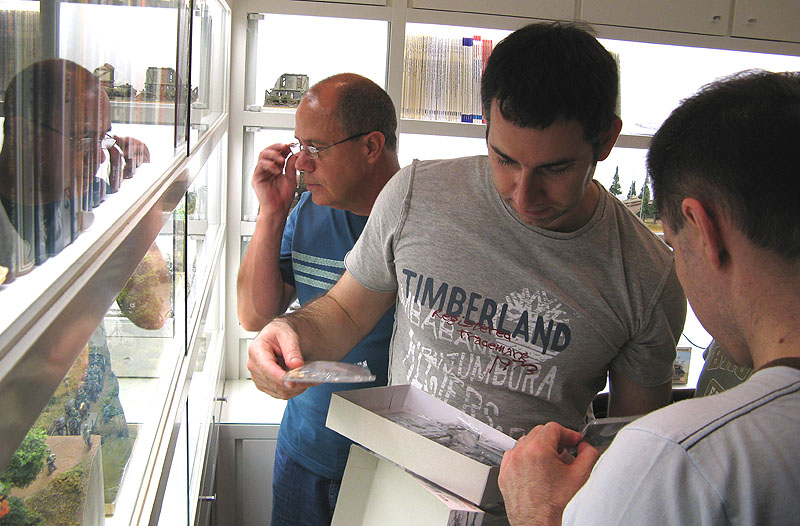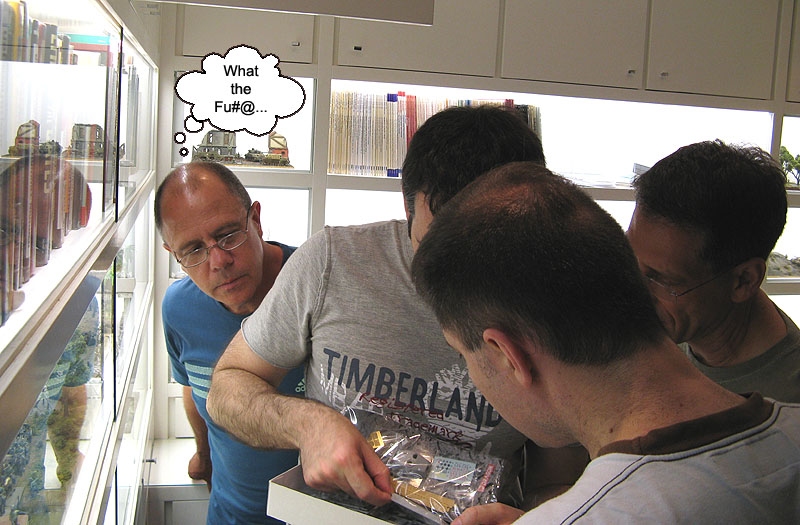 Don't ask about this one. I was asked for a full photographic report of the meeting: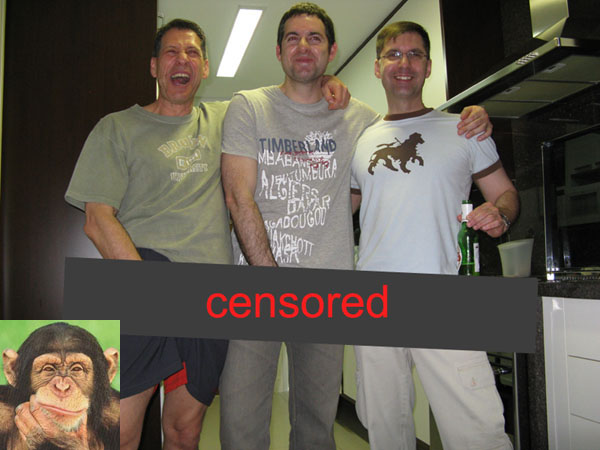 Rato Marczak
© 2008