March 28, 2009 modeling group meeting
All photos copyrighted by RJ Marczak, unless noted.
| | |
| --- | --- |
| Where: | Styrene Cave, Porto Alere, Brazil. |
| When: | March 28, 2009 |
| Who: | Southern Modelers Express Machine |
| Why: | Booze, new kits, new jokes and modeling... |

Another meeting, officially opening the Styrene Cave, took place on March 28, 2009. We had an enthusiastic rooster of guests, sprues to eat, and thinners to drink. We started by 16:00 and went through the night up to 23:00.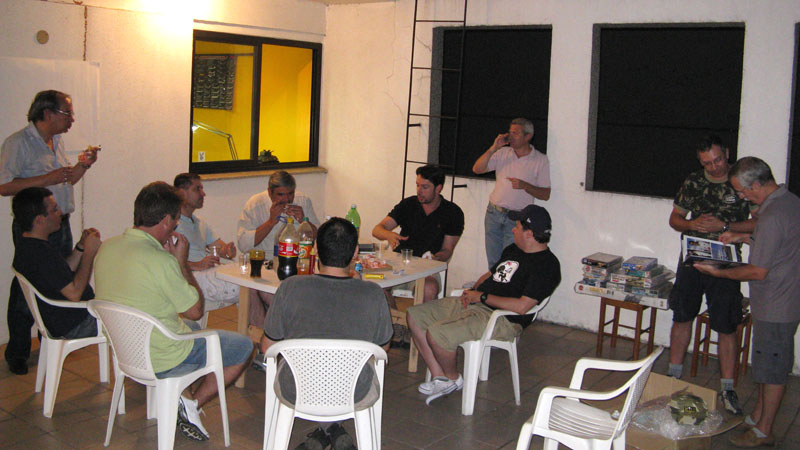 It all started by arranging the place the recieve our guests. Here's Alex relaxing before the gang started to arrive, and Luis Mulé still hadn't decided between watching the game or checking the models...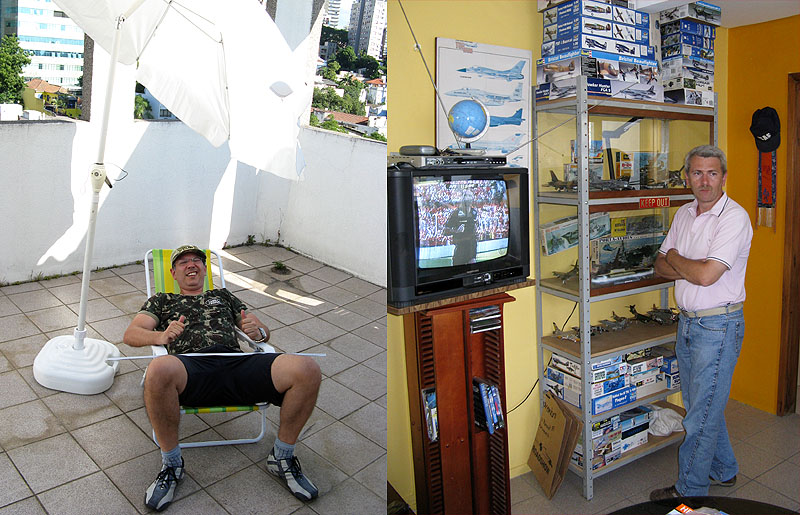 As the folks arrived bringing models, we didn't lost a minute to examine each one of them. Here's Fernando (standing) explaining something to Sandro (who seems more interested in the game on TV) while André can't stop thinking in his next models: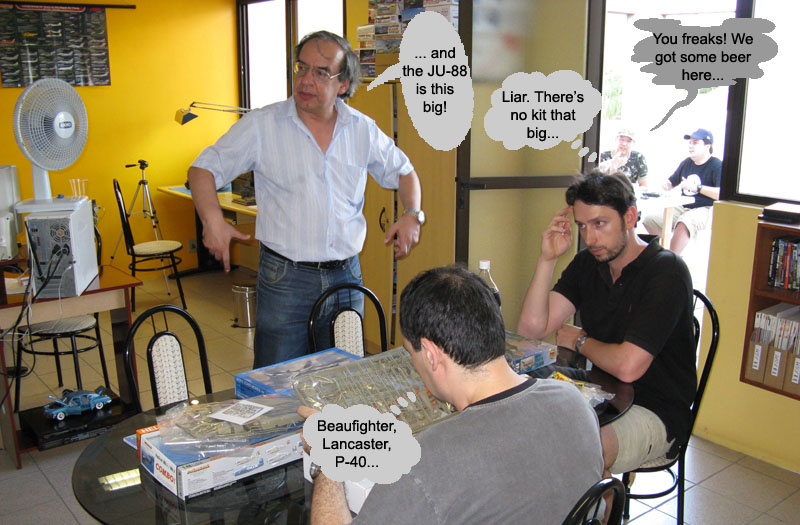 Meanwhile, the others were outside drinking and discussing ongoing projects (from left to righ: Jarbas, Felipe, Luis, Alex and Victor):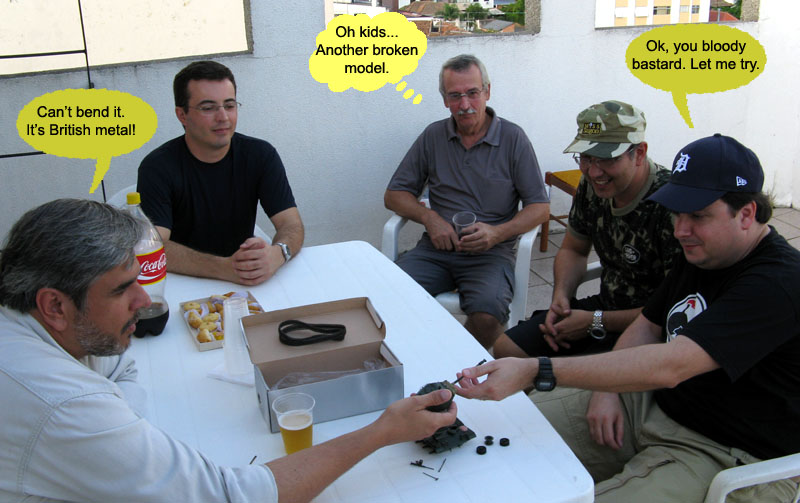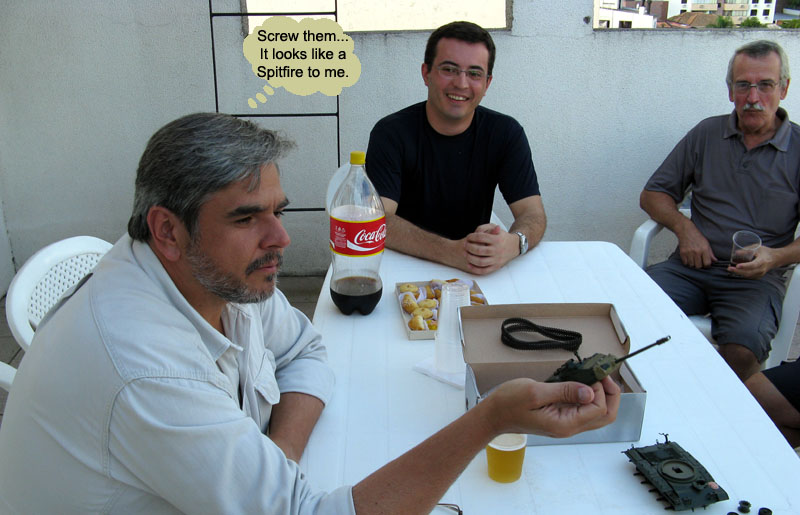 We improvised a small photo-studio to take pics of the models. Here's Blanco and Sandro waiting for the photographer (me) while Felipe watches closely from the window: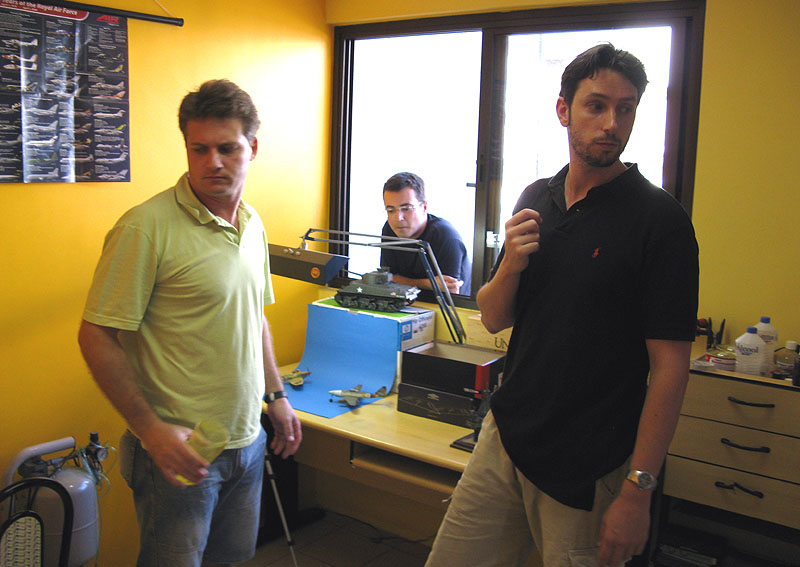 More kits arrive, and none of them could scape from the merciless scrutiny of Blanco and Sandro: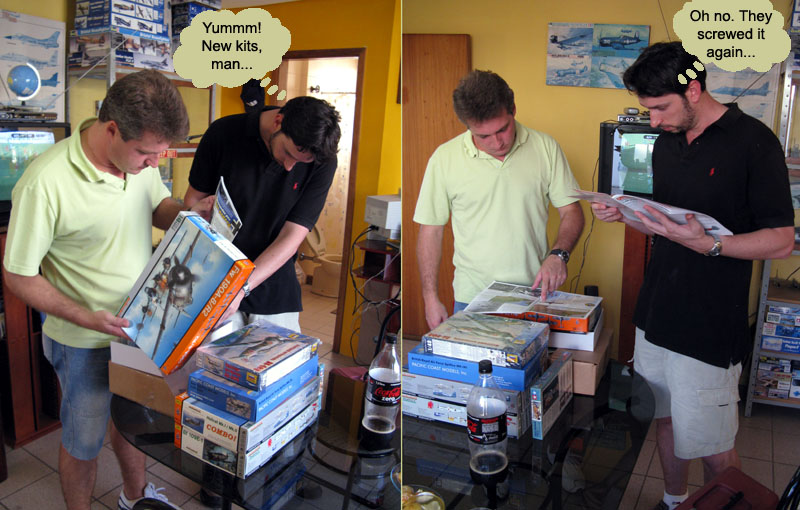 But there outside, new books and magazines were in order for a time: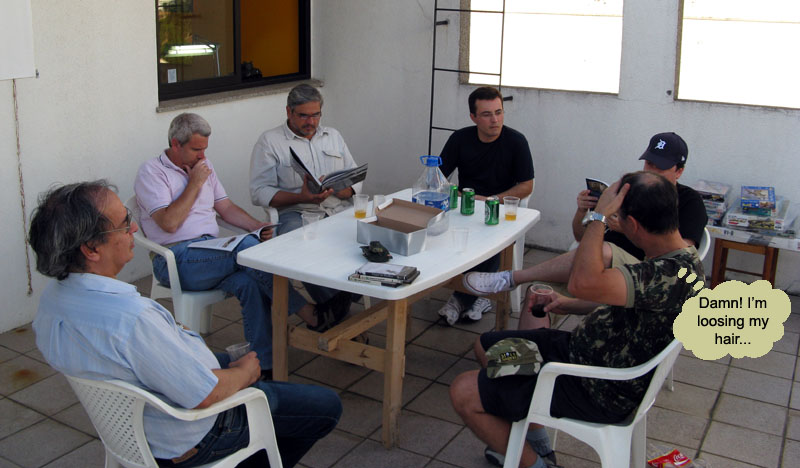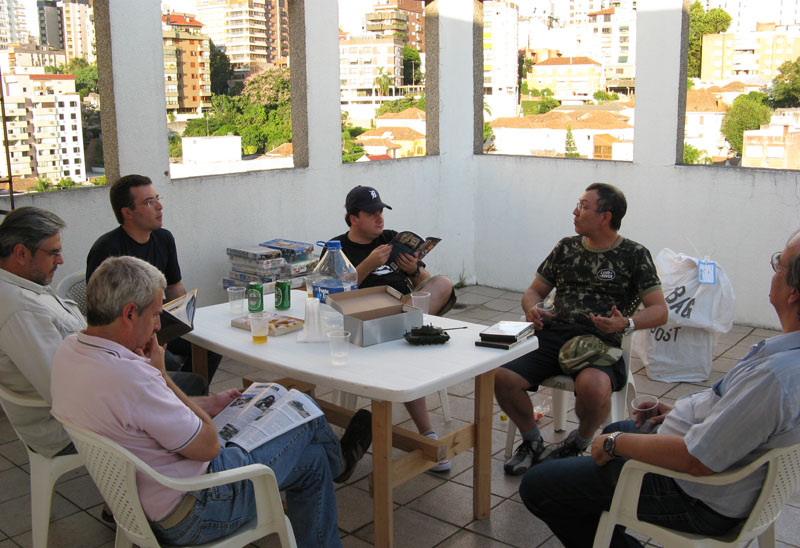 A curious photo of "Thinking Man" André: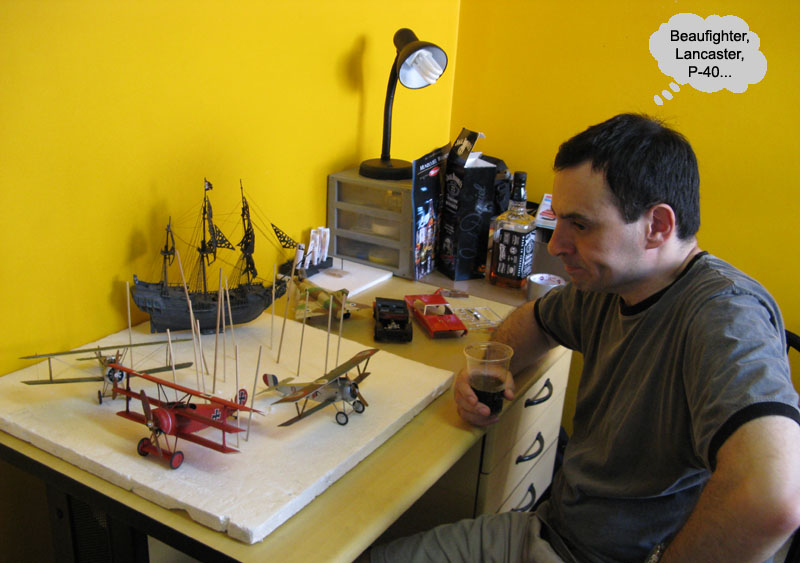 And a funny moment, when Alex decided to open his last mail package during the meeting... and what a package - tons of new books: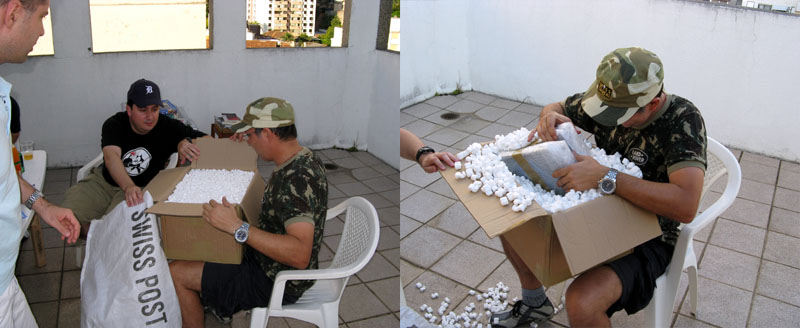 Before continuing with these moments, let's take a look on some models brought by our guests to the meeting. Luis showed us his wonderfully made (ex-)sail ships, in the best of Jack Sparrow style: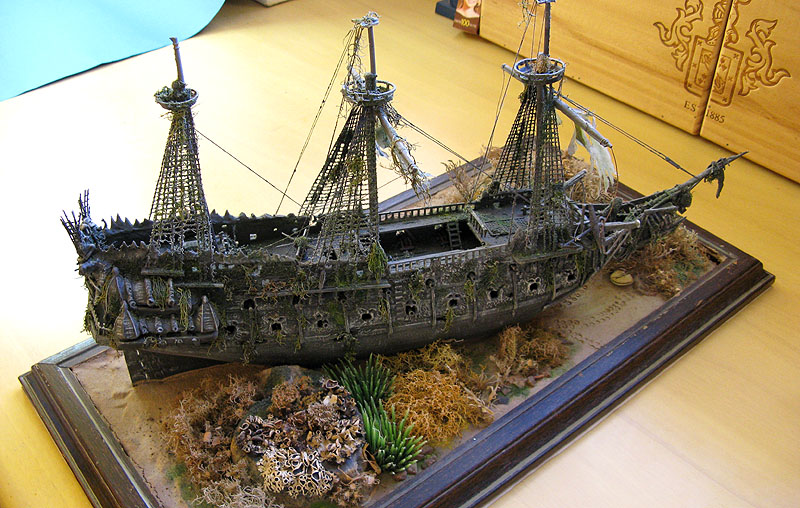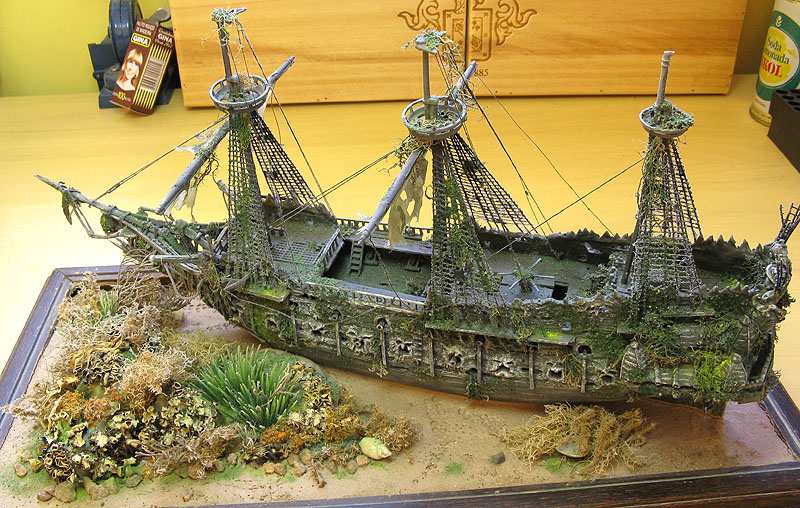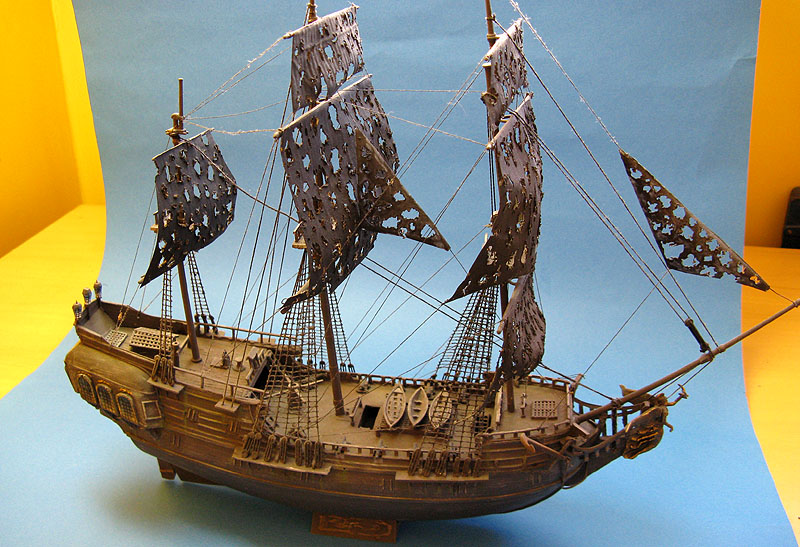 Luis also showed some members of his WWI collection. Here are two Revell classics in 1/28, the Fokker Dr.I and the Nieuport: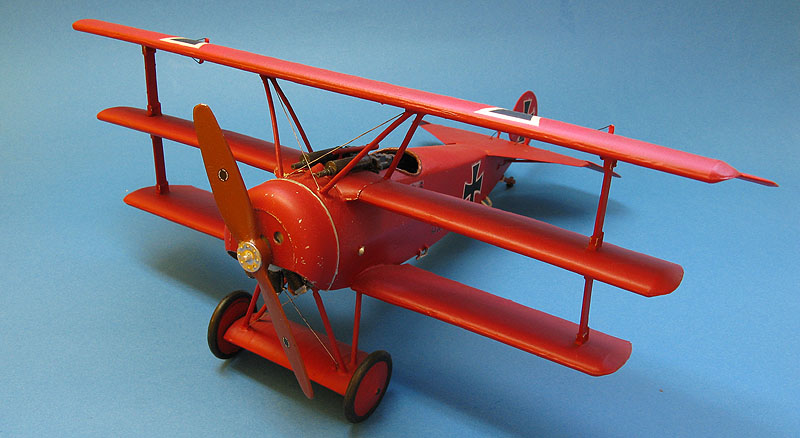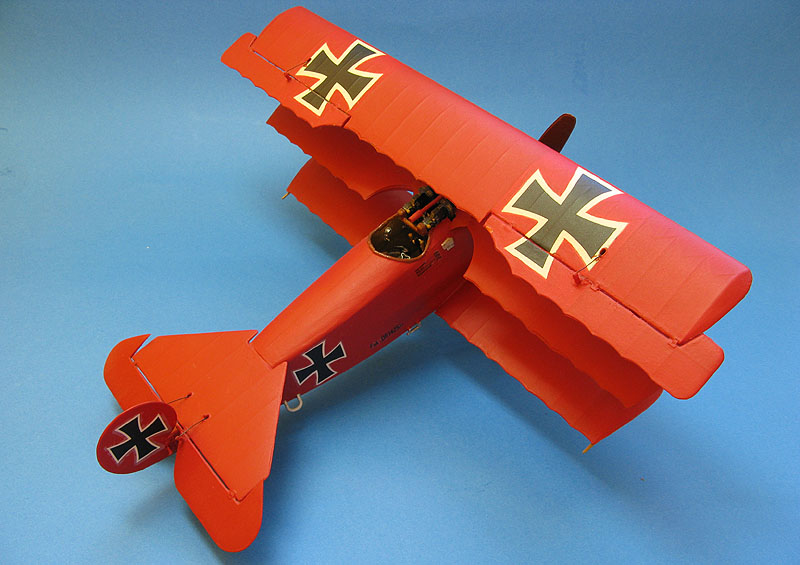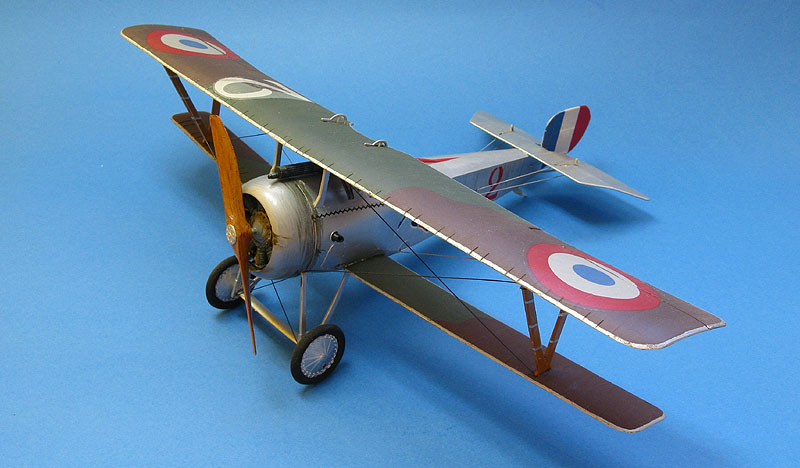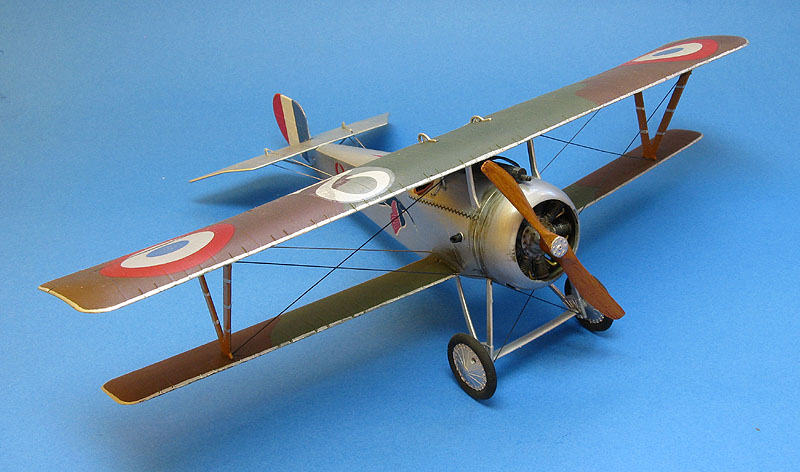 While this one is the Hobbycraft (old molding) Camel in 1/32: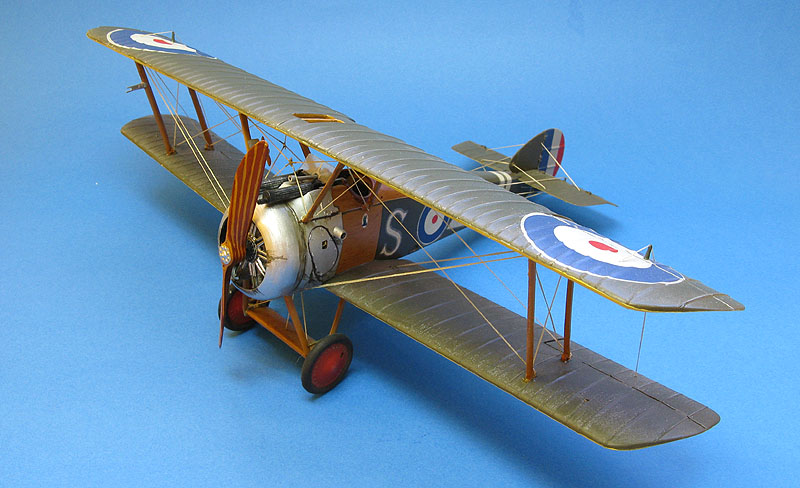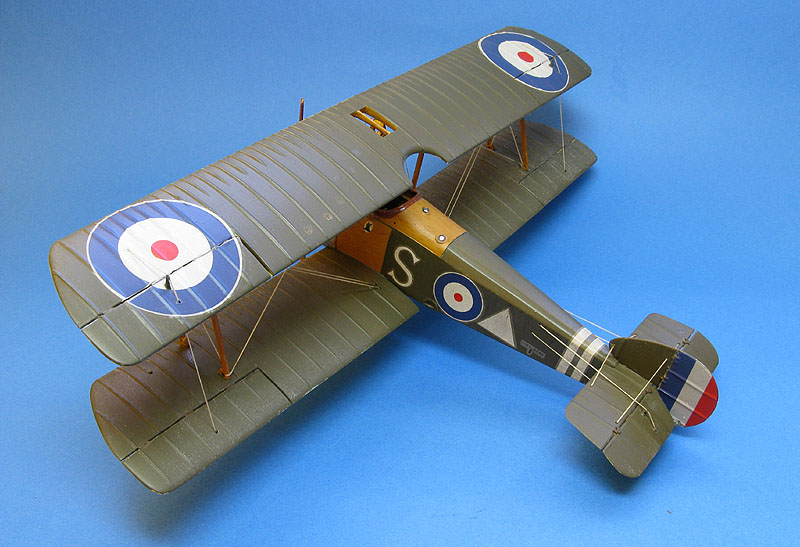 Jarbas brought this bestiality - a M4 Sherman in 1/16 (you should see him pushing it on the floor like a kid and his toy) - the Jack Daniel's is mine: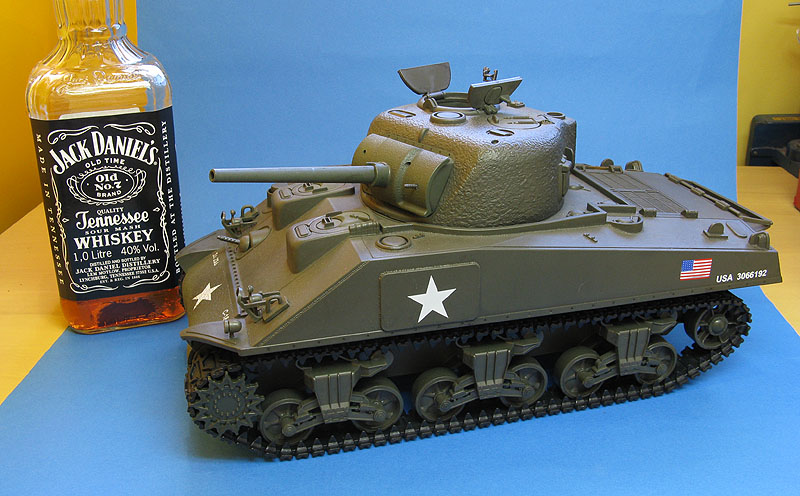 Blanco showed his recently finished Mirage III in 1/48 (Eduard kit, I guess). Excellent finish, as usual. How he accomplish such a hard edge effect by free-hand airbrushing is still a mistery: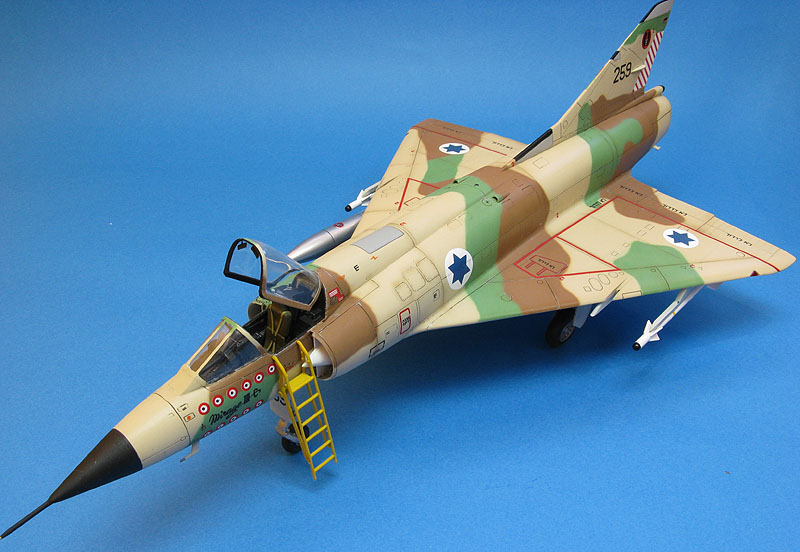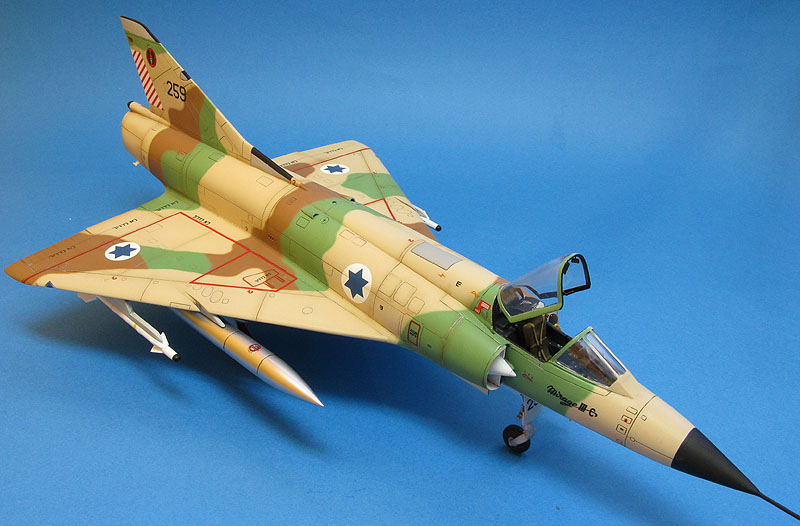 Sandro brought two of his models, too, unseen by many of the attendees. Here's his 1/48 Spit in desert livery: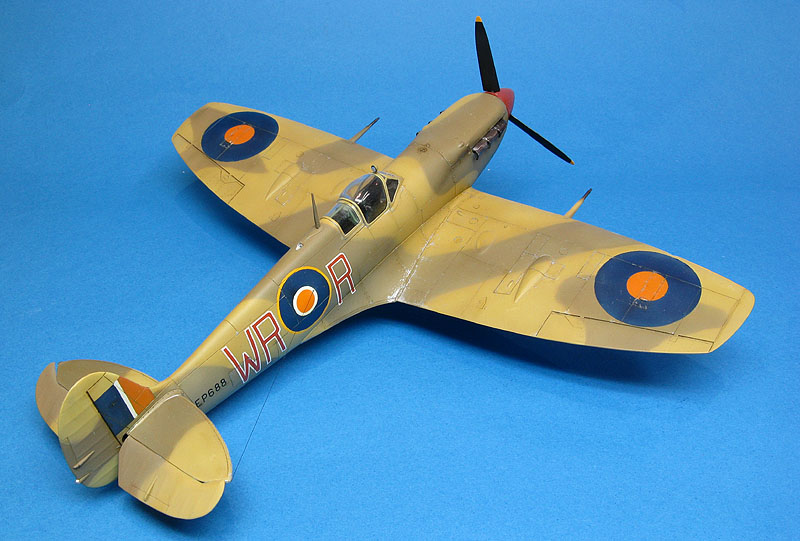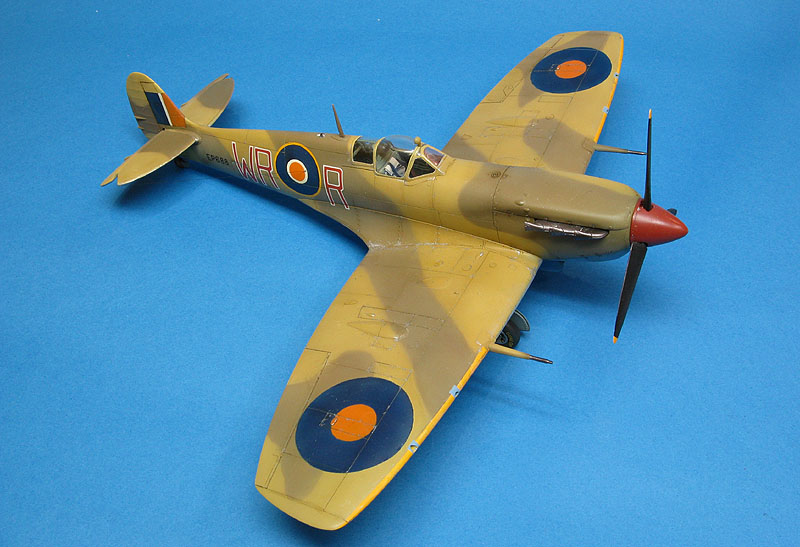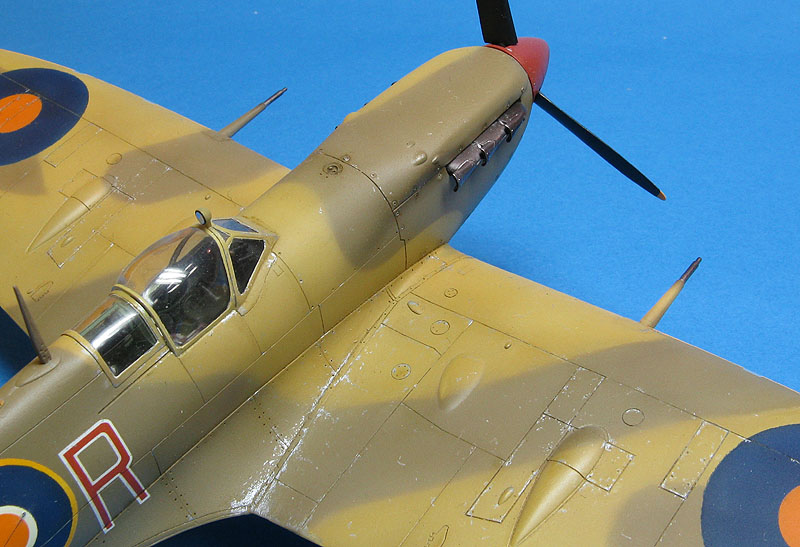 And his marvelous Tamiya Me-262 in 1/48, it is never too much to see it again: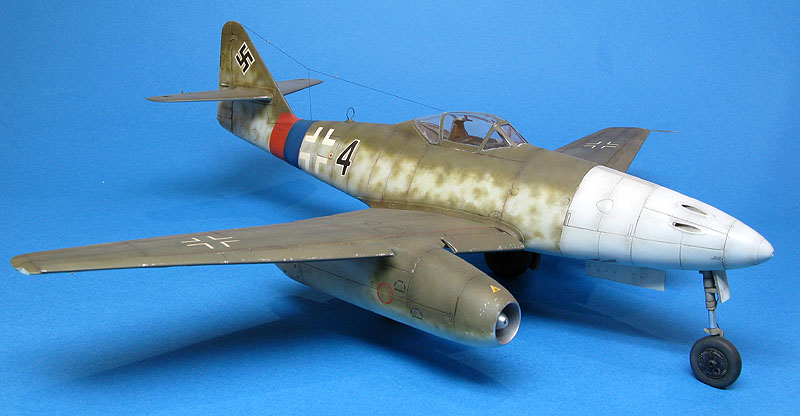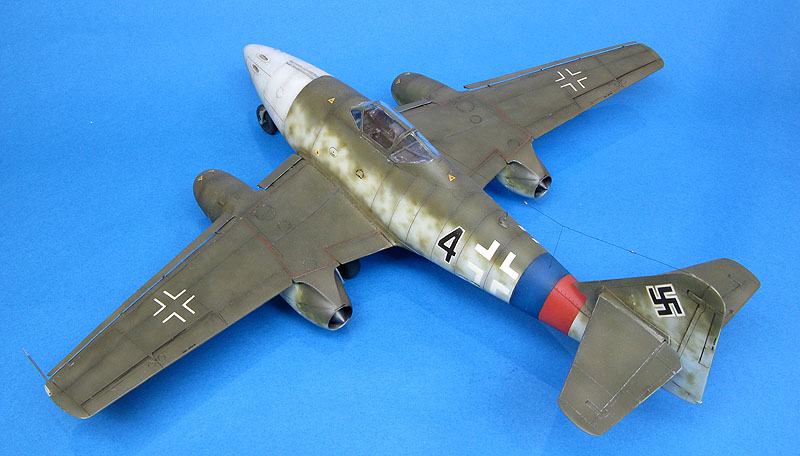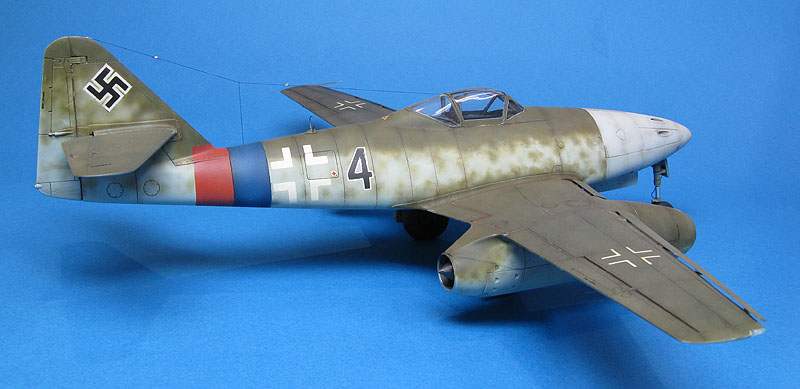 After checking the models, more booze. The sun has long gone, but the talking was great: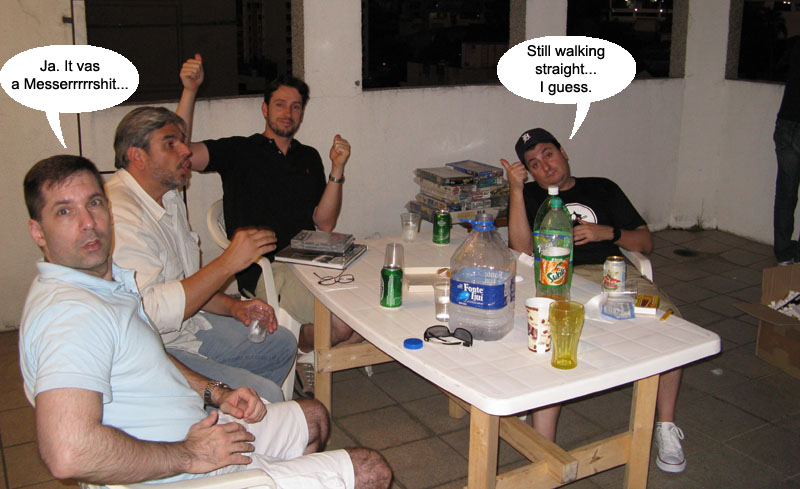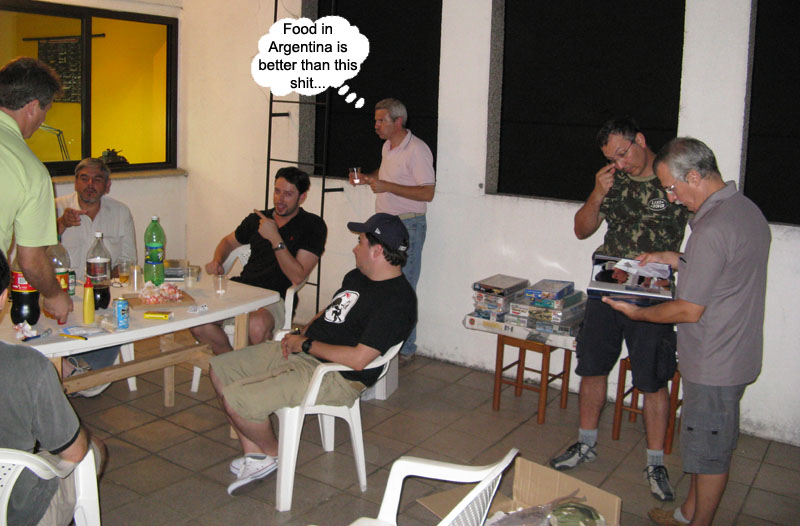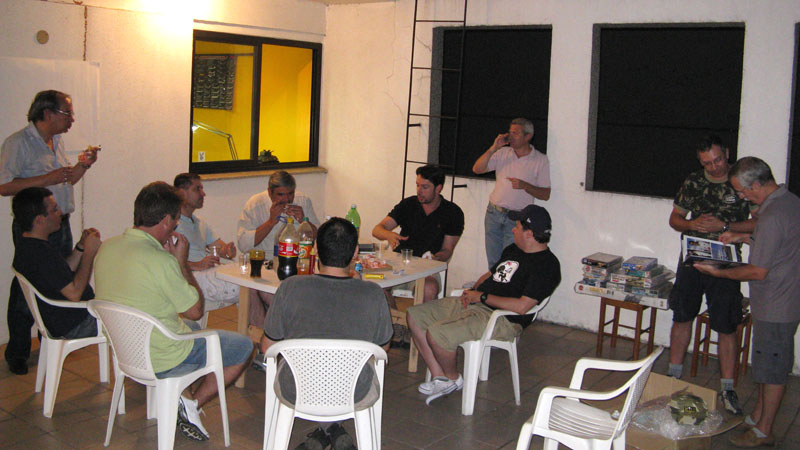 When the jokes started to be repeated for the third time, some guys decided to go inside and talk about models again: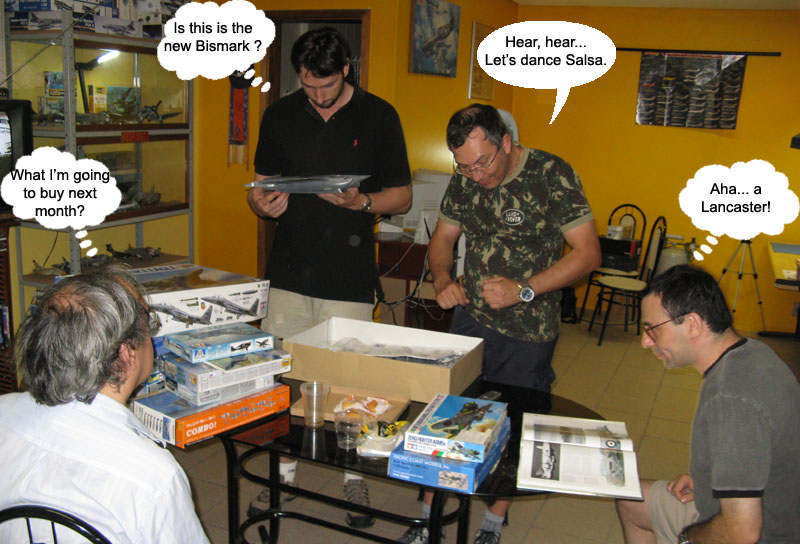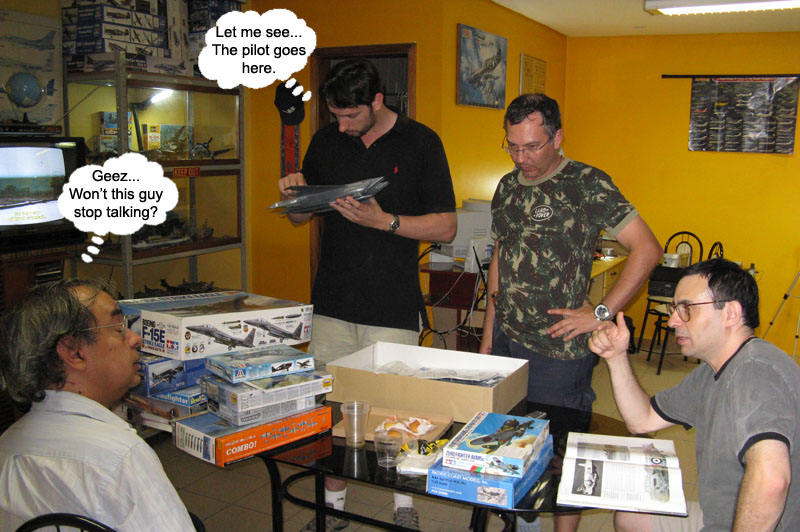 Talk about addiction... Blanco decided to start his F-105 right away: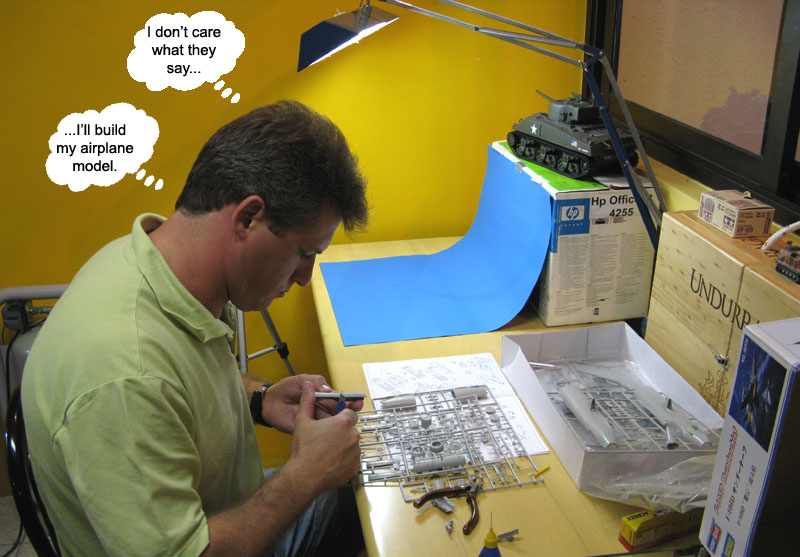 Some folks remained surprisingly lucid, like Luis here, peacefully reading a magazine late in the night: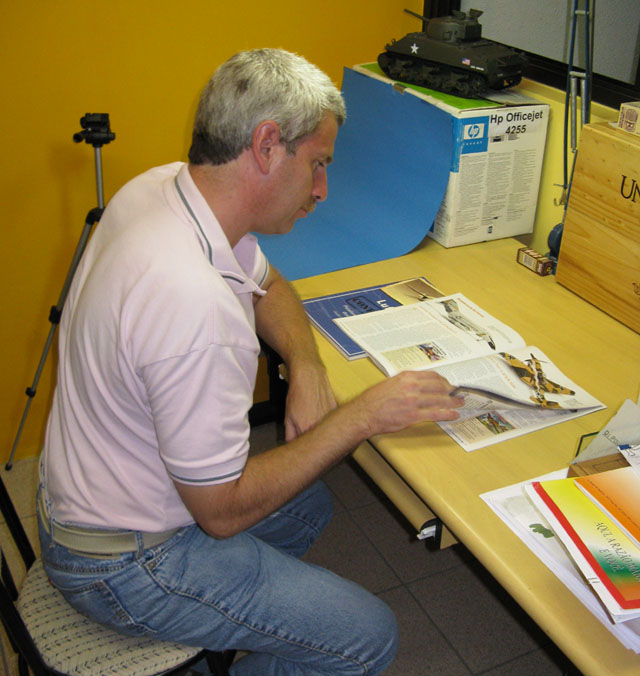 We finished the night watching a couple of modeling videos: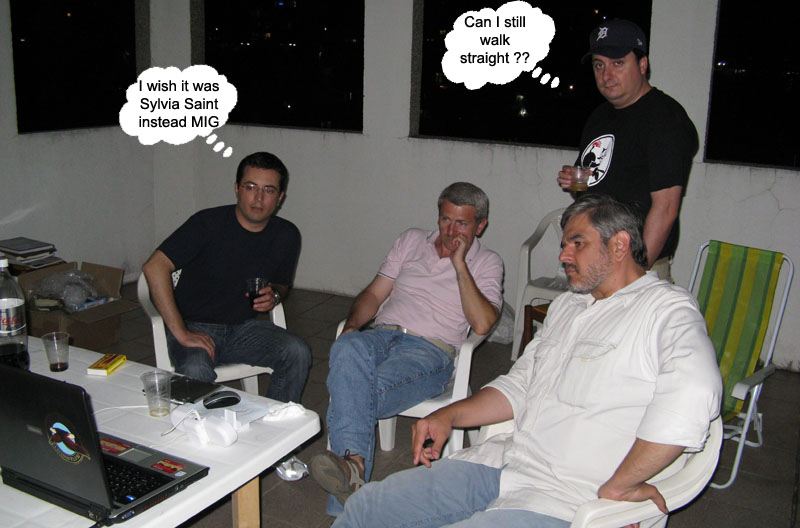 And that was all folks. A great meeting. Can't wait for the next month's reunion...



Rato Marczak
© 2009