July 20, 2010 modeling group meeting
All photos copyrighted by André Marinho and Cristian Zarichta.
| | |
| --- | --- |
| Where: | Styrene Cave, Porto Alere, Brazil. |
| When: | July 20, 2010 |
| Who: | Southern Modelers Express Machine |
| Why: | Booze, new kits, new jokes and modeling... |

Cristian and André sent a batch of photos of the group's latest meetings at the Styrene Cave. The meeting took place on July 20th, 2010, and judging from the photos, had a great number of atendees. Nestor , Fred, Juliano and Amaral were the newcomers - hope to see you in the next ones, too, guys.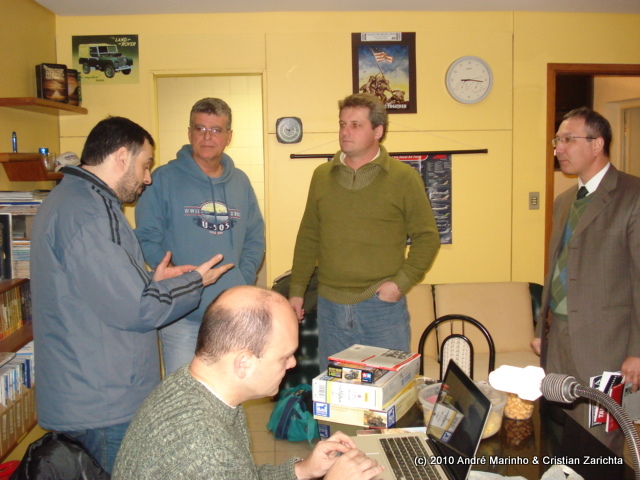 Alberto Raguenet showed some movies about the Spitfire...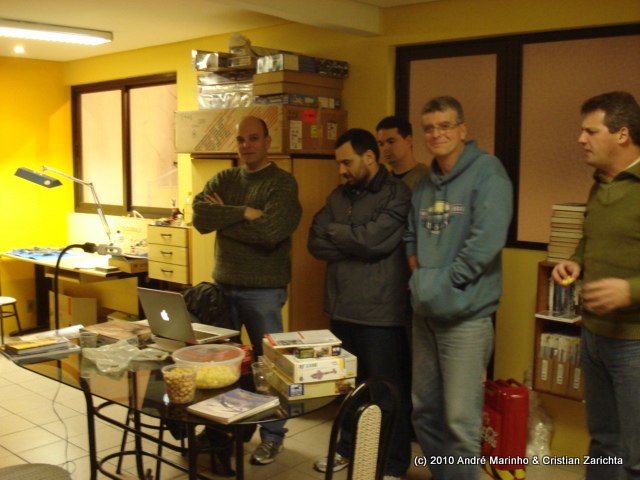 ...while Nestor teased the crowd about his new book on U-boats. Subject of a coming lecture, stay tuned: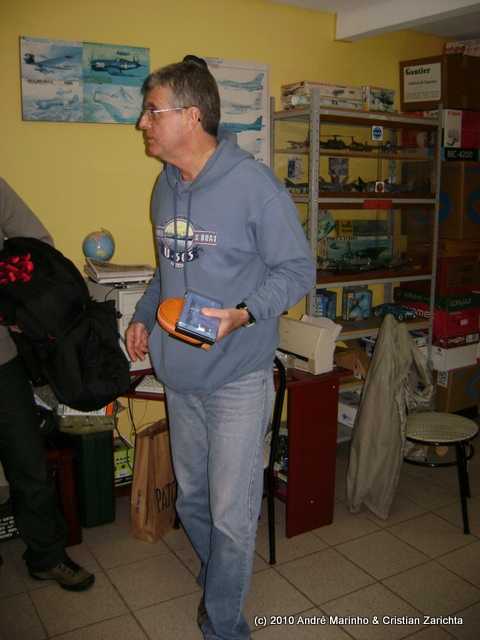 Let's take a look on the finished models of the meeting: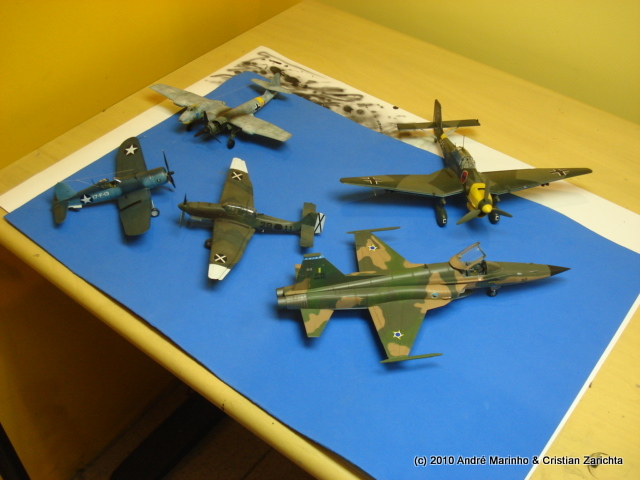 Cristian brought his B&V, Corsair, and Stuka, all in 1/72. It is simply unbelievable how the man has became a good modeler in so little time. Proof that yes we can bring youngsters to the hobby. Check them out: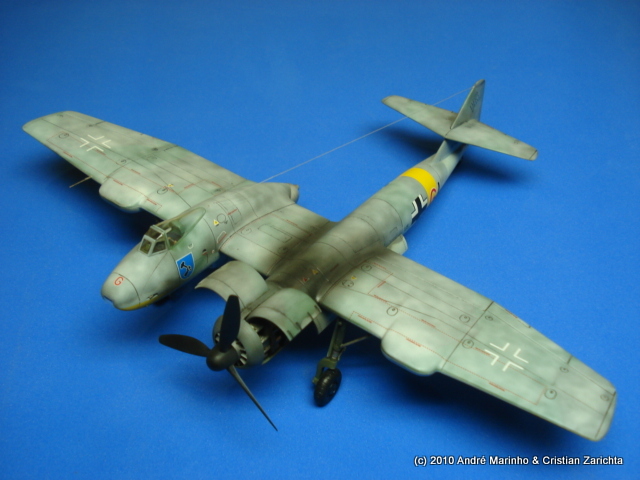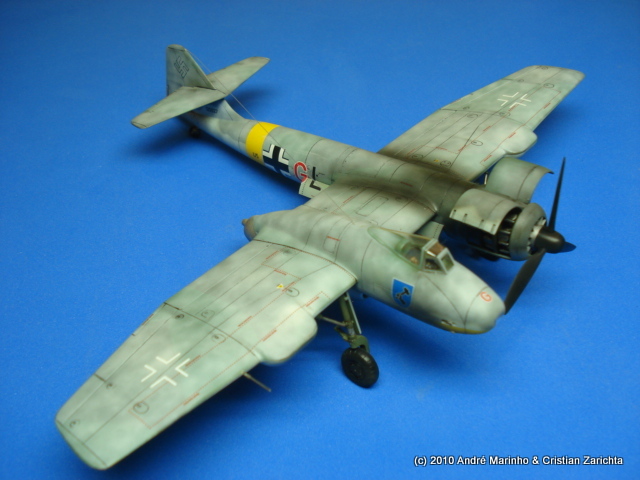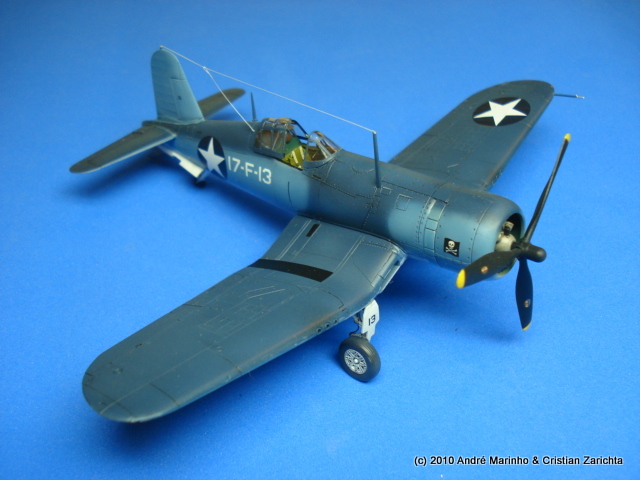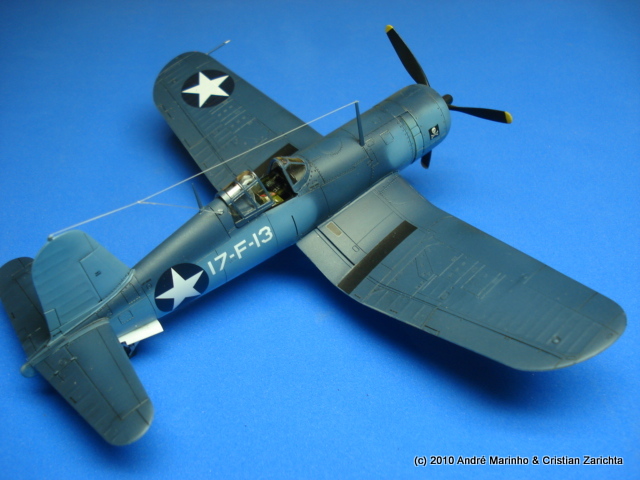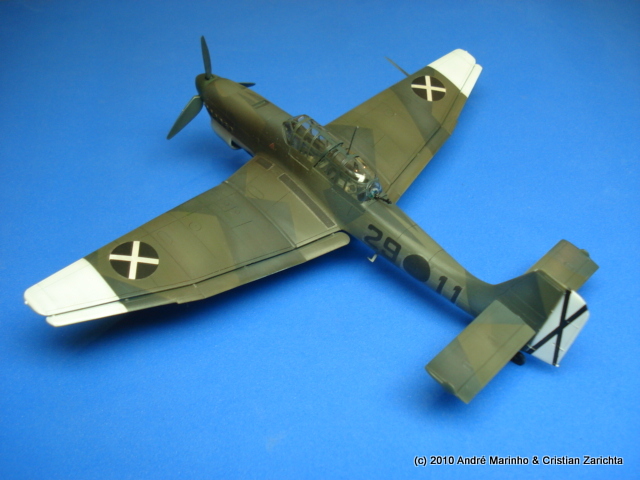 Blanco showed his Stuka and the new Dragon F-5, both in 1/48: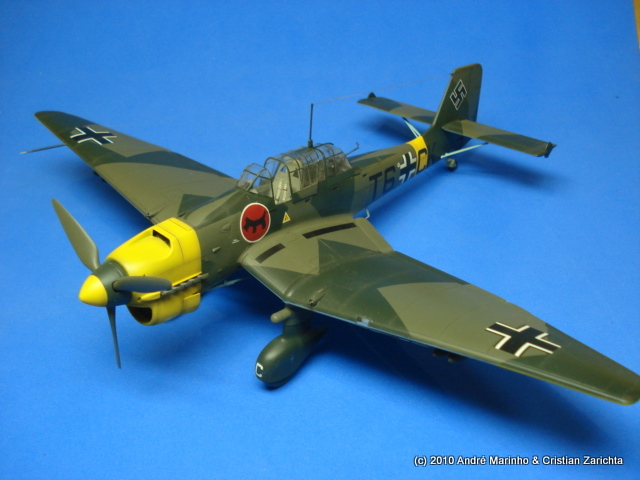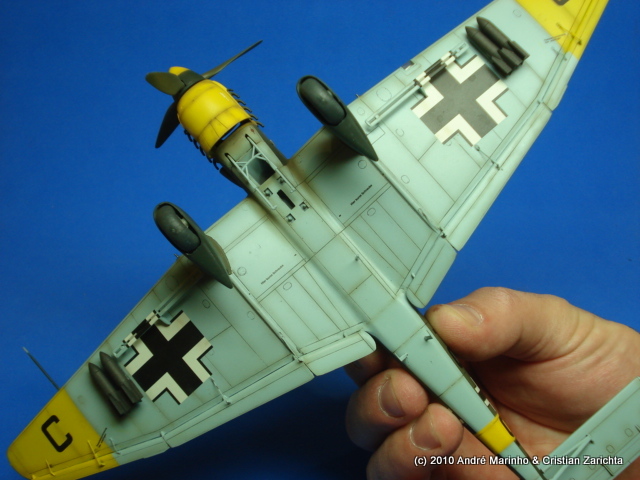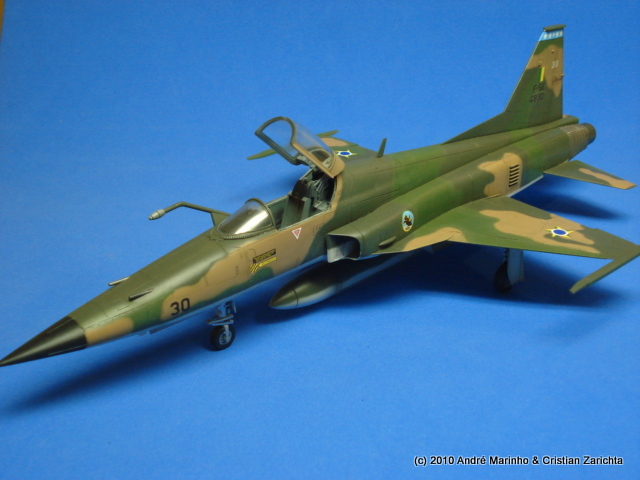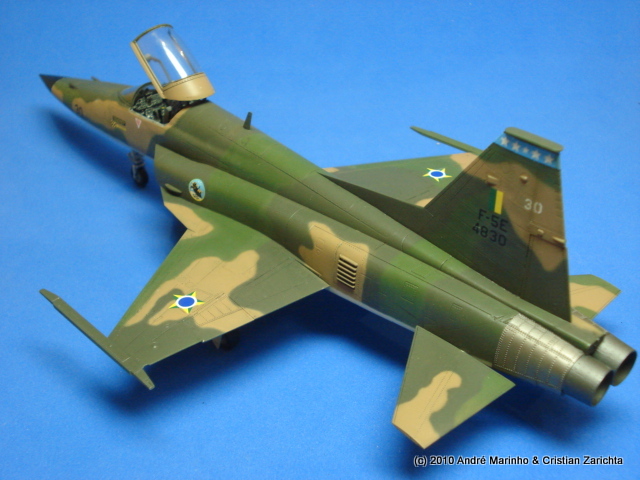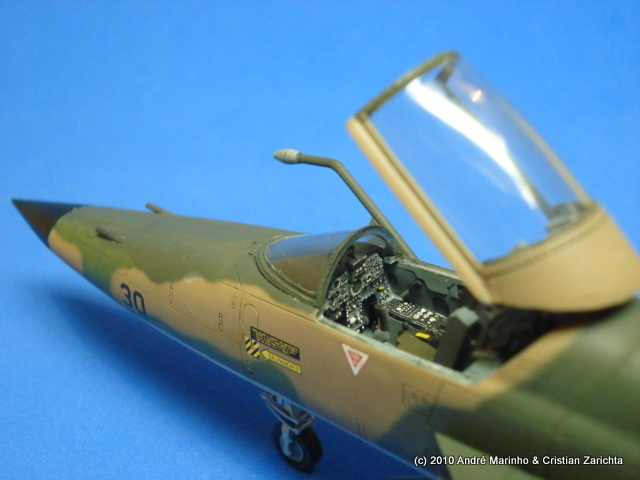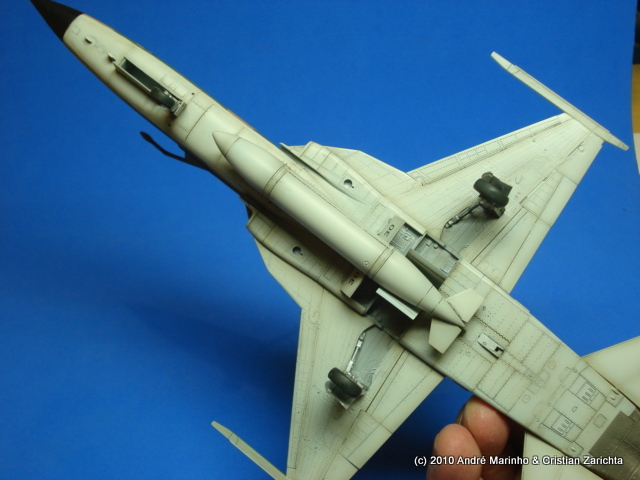 And Sandro's latest project is the Eduard Fw-190 in 1/48. Judging from the photos, it seems true that he is more and more nitpicker about colors. Looks perfect: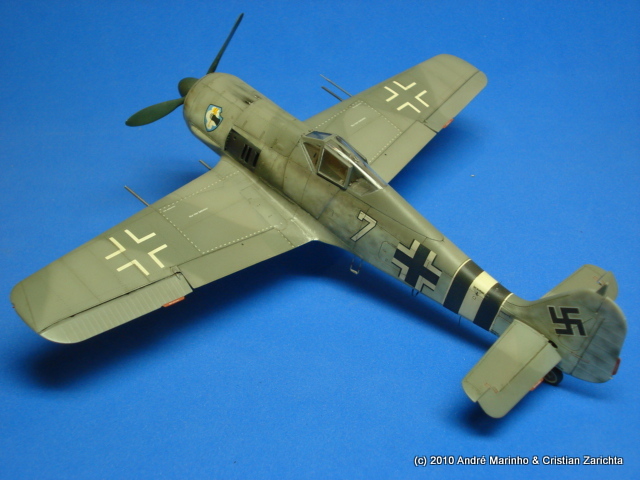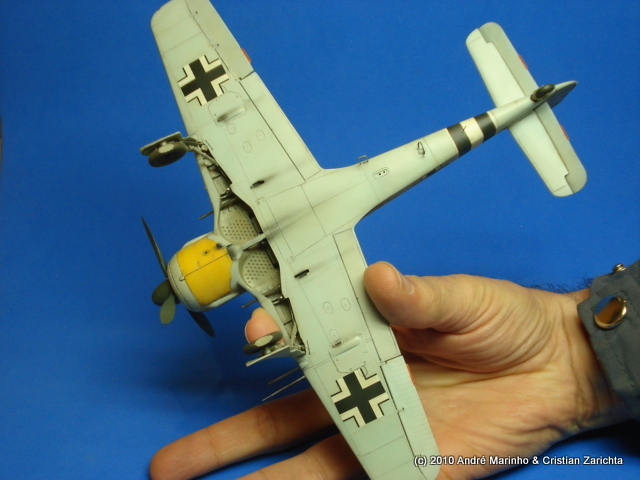 I can only guess that Blanco is already trying to sell his F-5: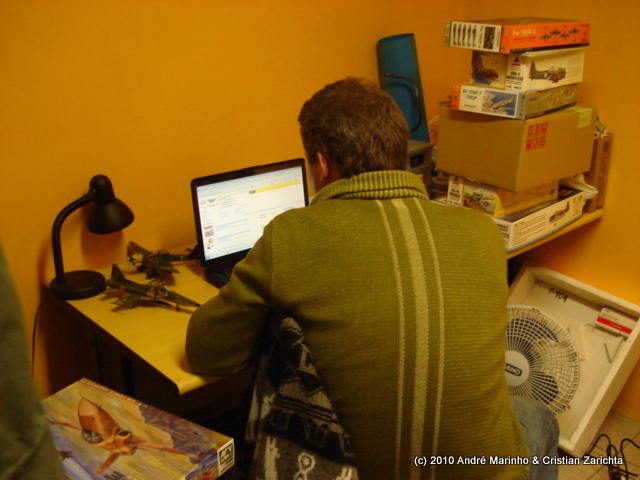 Our garage sale set up: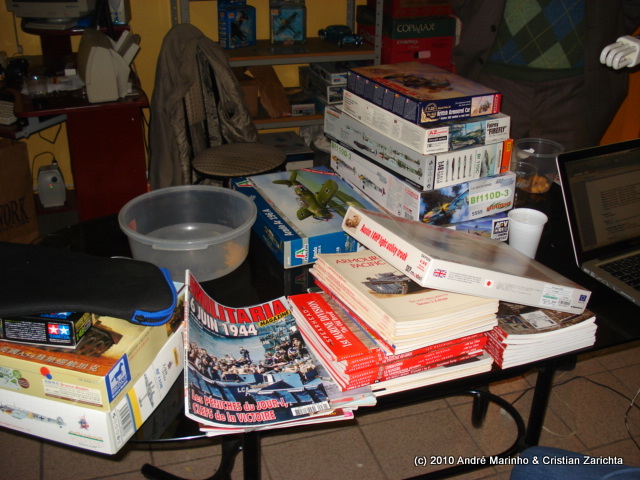 Seems you had a great time boys: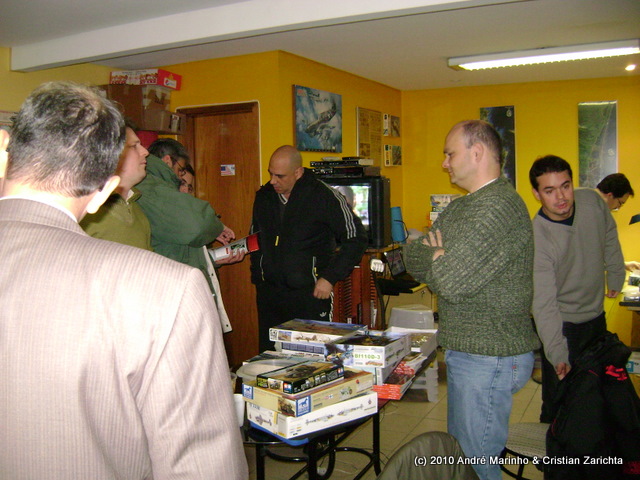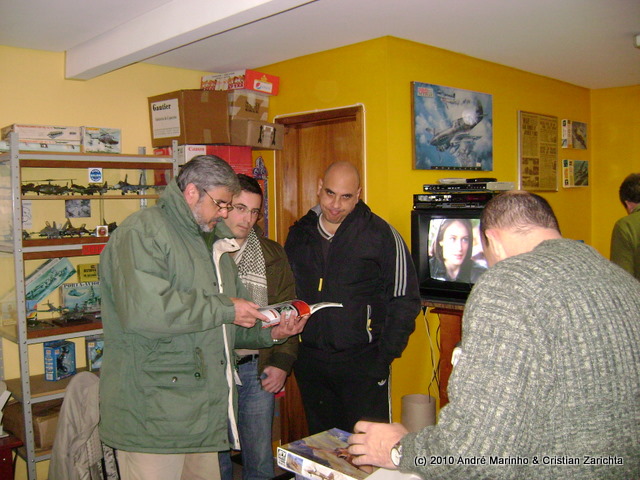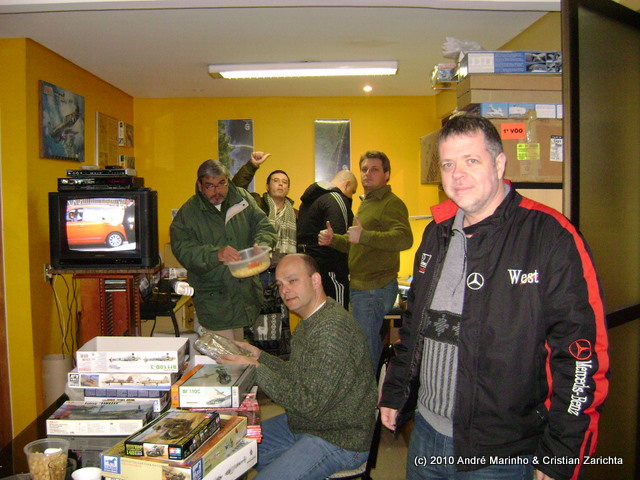 The master and the slave: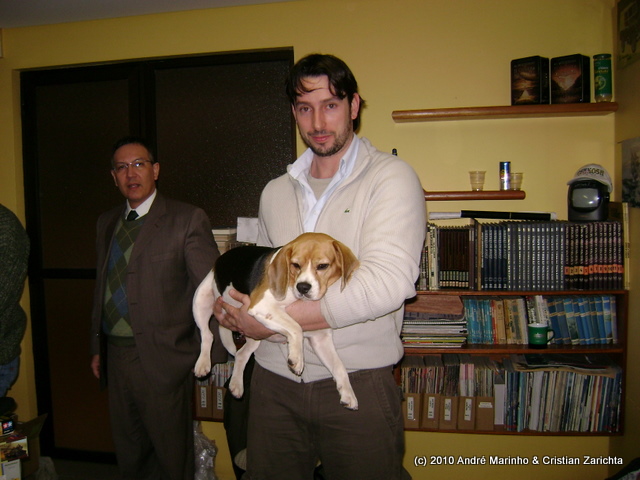 And here is Jarbas trying to show to Stuka where her name came from...
And finally, the rooster of flying officers that night. L to R, standing: Jarbas, Sandro, Fred, Amaral, André, Raguenet, Blanco. L to R, seated Cristian, Felipe and Alex (Juliano and Nester had already left):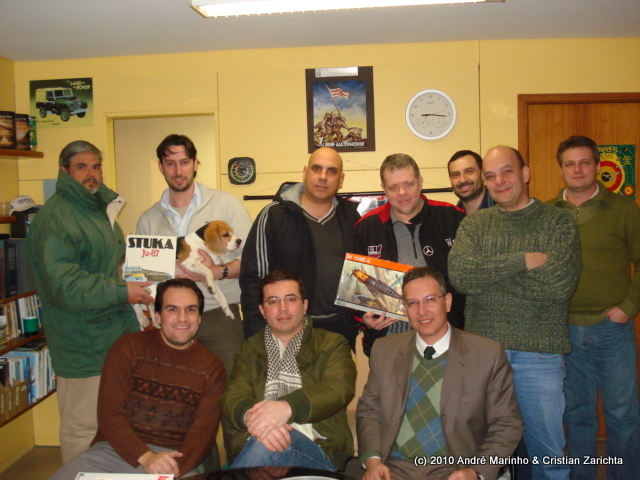 I'll be with you in the next meeting. Thanks to André and Cristian for the pics...
Rato Marczak
© 2010