This was Dick Cole, co-pilot of Jimmy Doolittle during the famouse raid over Japan, signing my book:
A truly atmospheric place... in WWII context, of course: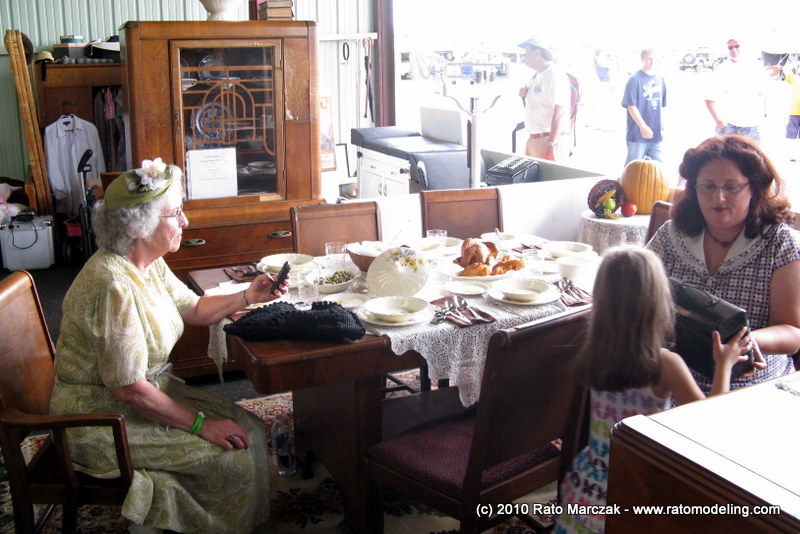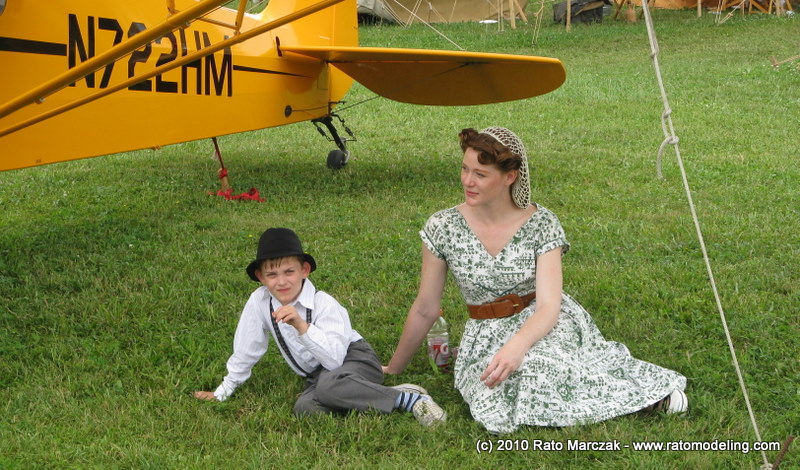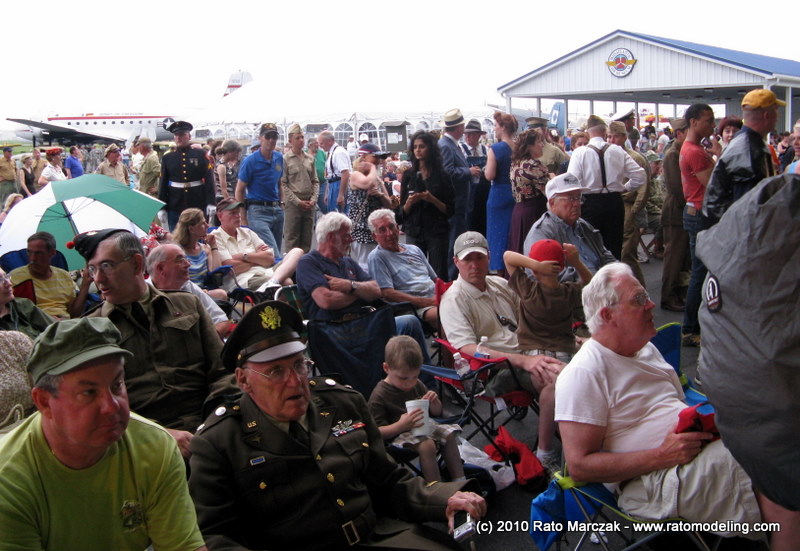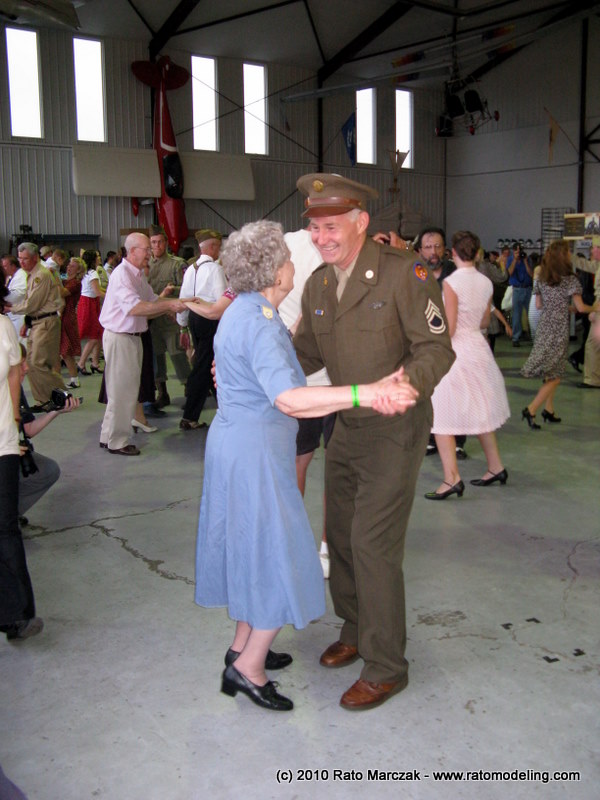 I even found Rosie the riveter during the Sunday mass: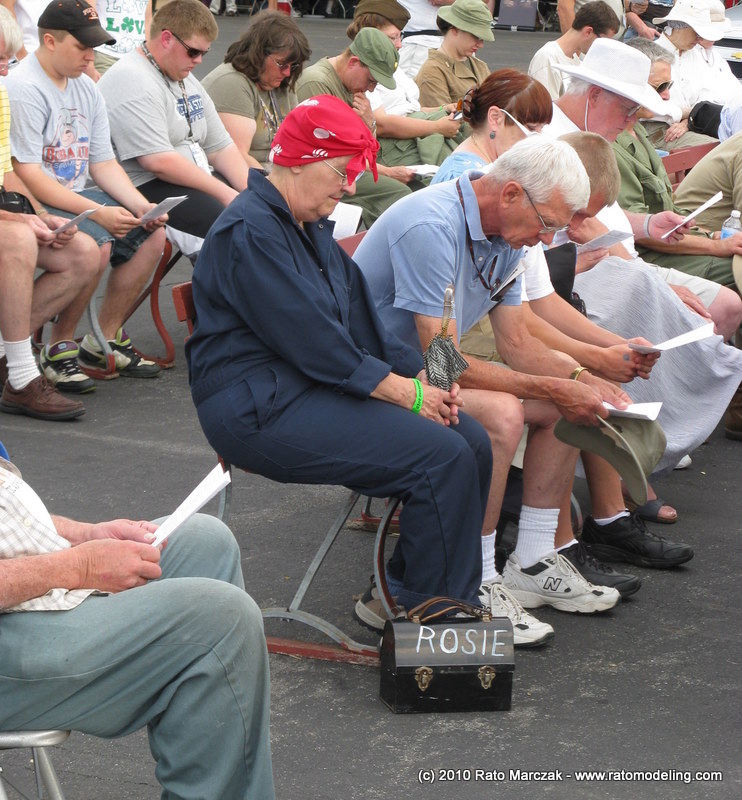 Here is the now famous photo (photo taken by Rick von Putkammer) -

the most realistic nose art ever

: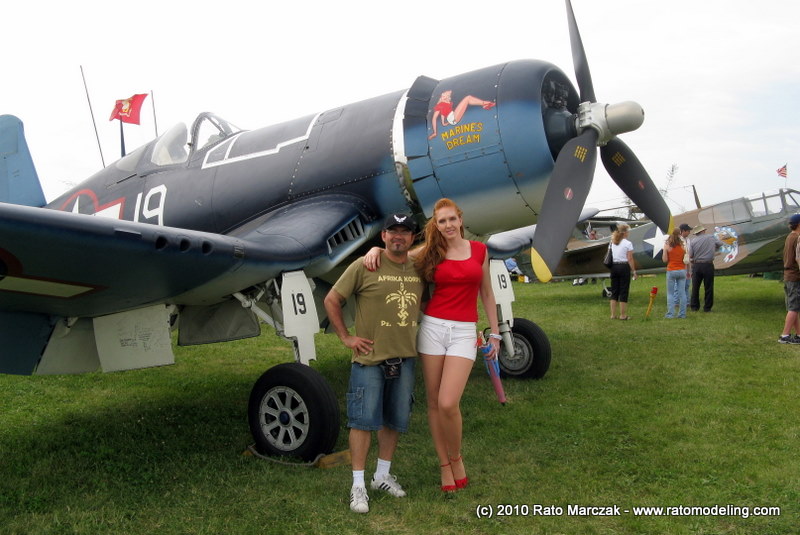 A few movies shown during the presentation, just to kick the missing ones' butts. P-40 low - and fast - pass:


The Avro Lancaster:



A Spitfire in low pass:



Corsair, Dauntless and the only flyable Helldiver in the world:


And because I visited Sandro a few days prior the meeting, let me show you a glimpse of his Tamiya 1/32 Spitfire. Great job Sandro!!!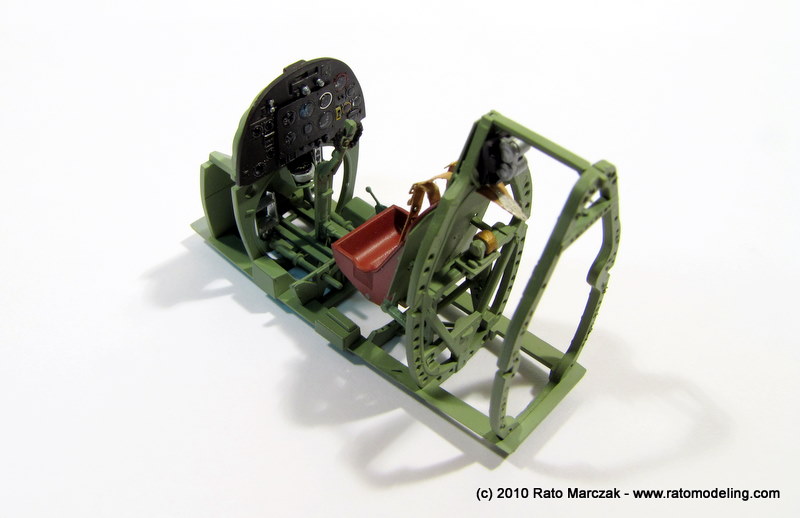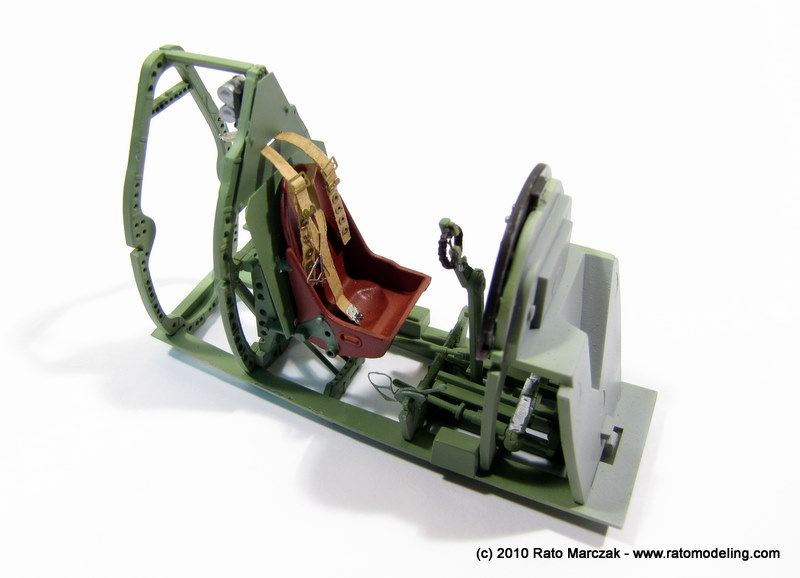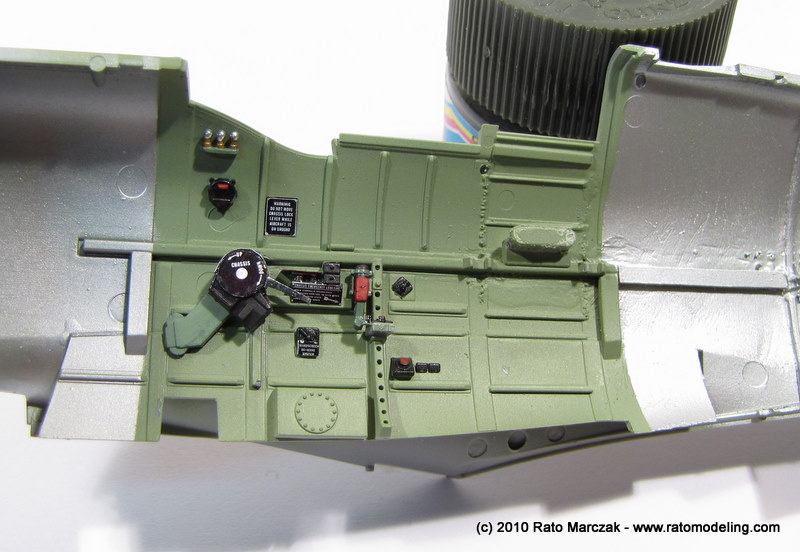 Now, talking about business for a moment, here are the points discussed that night:

- A trip to World War II Weekend in 2012.
- Our trip to GPPSD National Convention in November.
- Visit to the TAM Museum
in November
.

- October presentation: Nestor Magalhães and his tales diving with the U-boats.

Here is the official photo. Standing, left to right: Bruno, Fernando, Vieira, Victor, Fabricio, André and Nestor. Seated: yours truly, Alex, Nei, Sandro (with Stuka on his lap) and Jarbas.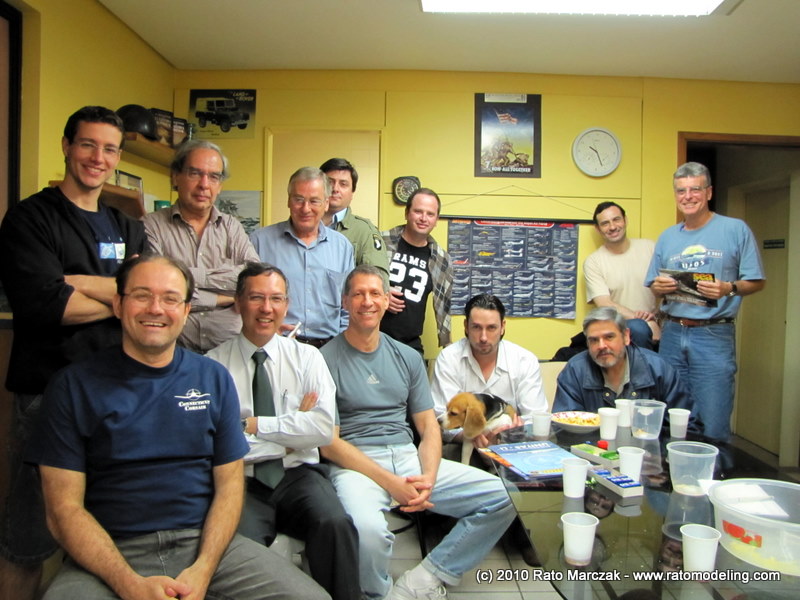 If you missed this one, don't miss the next one... You will regret even more. See you ...