December 9, 2010 modeling club meeting
| | |
| --- | --- |
| Where: | Styrene Cave, Porto Alere, Brazil. |
| When: | December 9, 2010 |
| Who: | Southern Modelers Express Machine |
| Why: | Booze, new kits, new jokes and modeling... |

The last club meeting took place at the Styrene Cave on Dec. 9. We had a small number of attendees as well as models, books and
laughs. Nestor gave us a good show with lots of photos: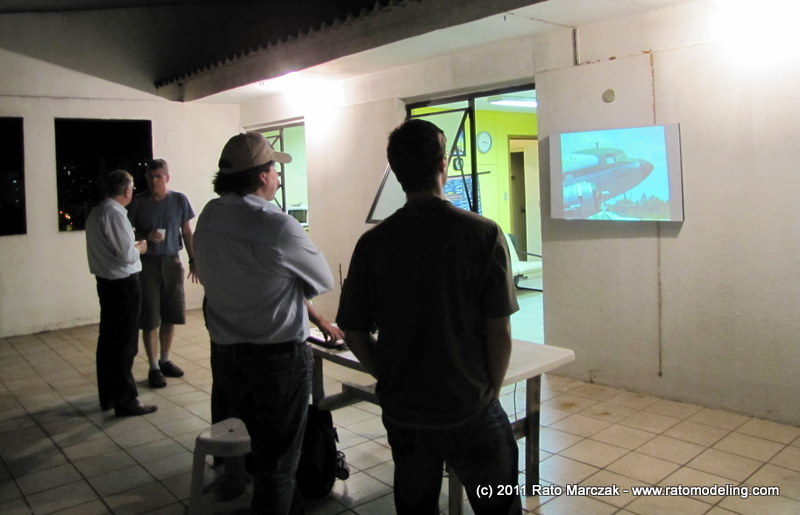 During the meeting, André - who couldn't go with us to the Nats - received a gift from Cristian... That's what friends are for (I guess):




Not so many people, not so many kits and books: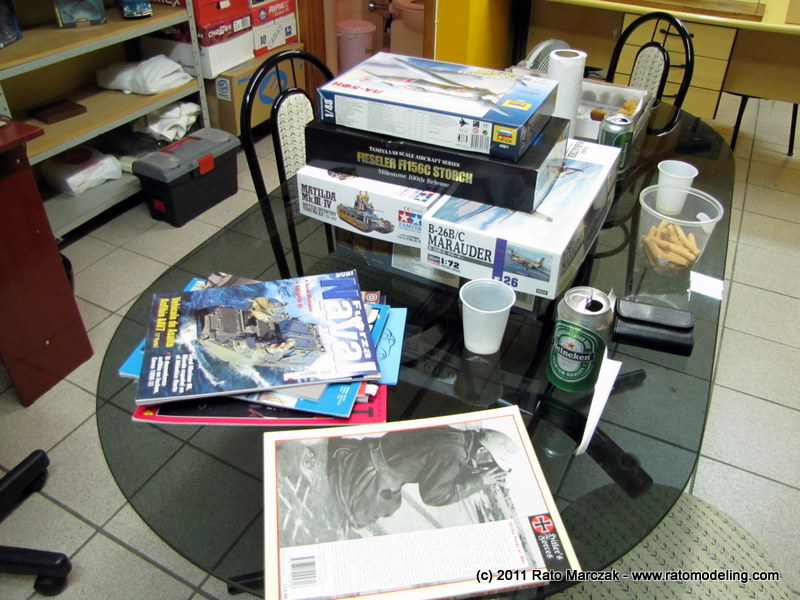 The same in the models table: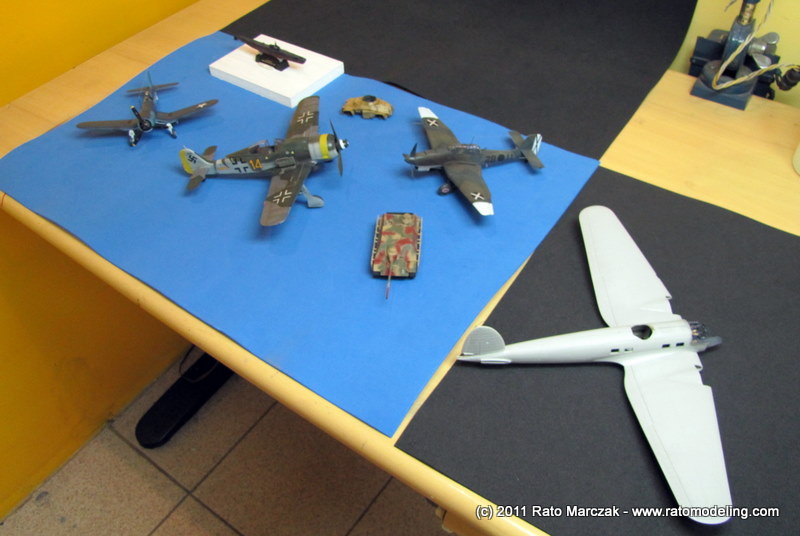 But Nestor brought one of his U-boats, and talked to us about his book on U-boats, by then hitting the shelves. These stuffs are big: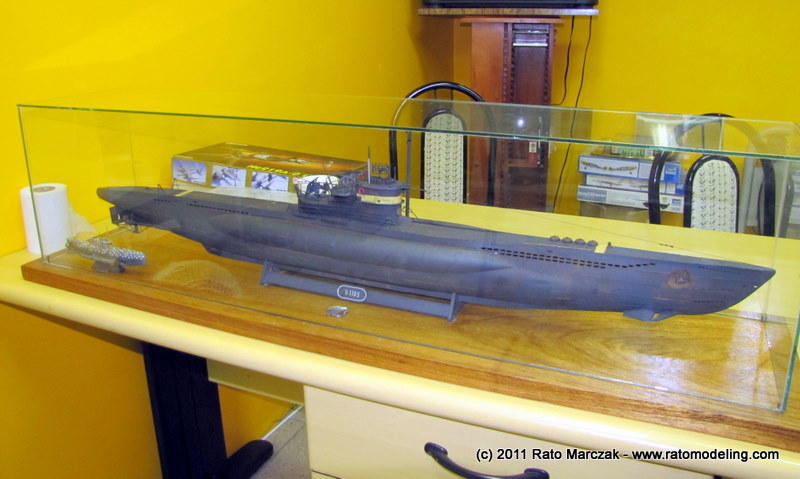 As a side note, Nestor gave a lecture later (January 25, 2011) at Cultura bookstore officially releasing his book. Watch this space for a future review of the book: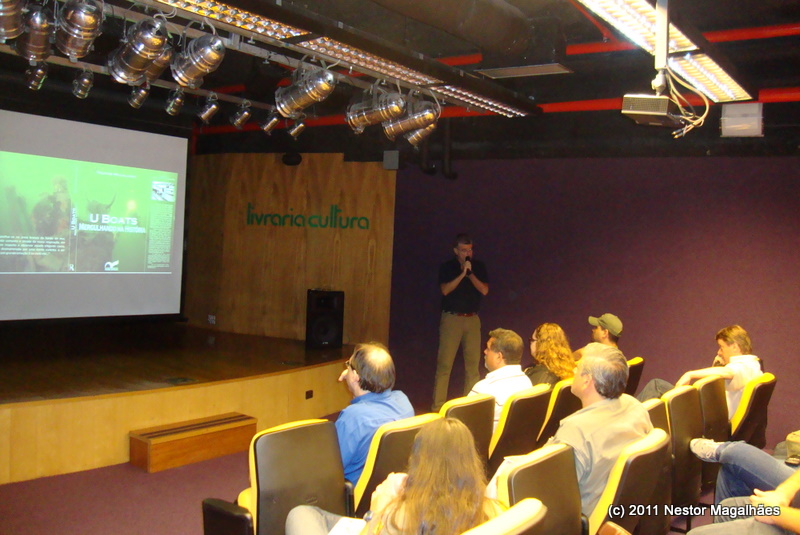 Most of our fellow modelers showed up. Here are (left to right) Nei, Nestor, your editor and Bruno (don't laugh, somebody had to represent the Allied forces):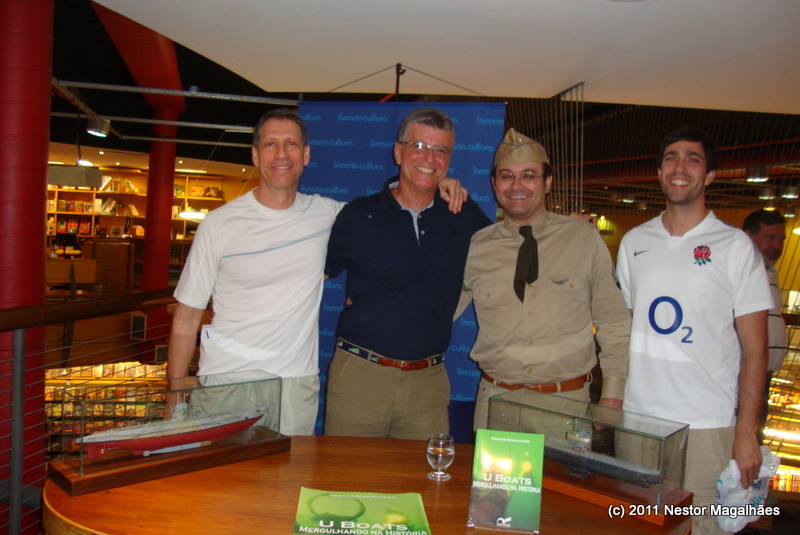 Back to the meeting, Cristian showed us his Tamiya Corsair in 1/72, the Eduard 1/48 Fw-190 and a Stuka in
Spanish Civil war livery, also
1/48. The boy is learning so fast... I wish my first models were half good as his: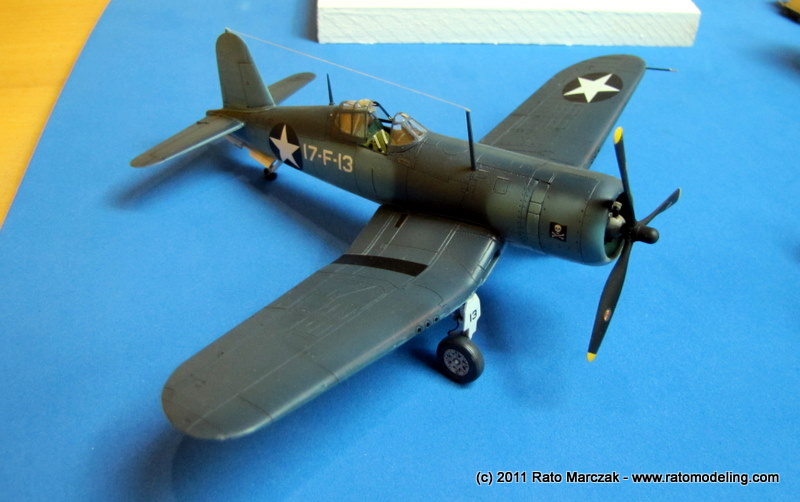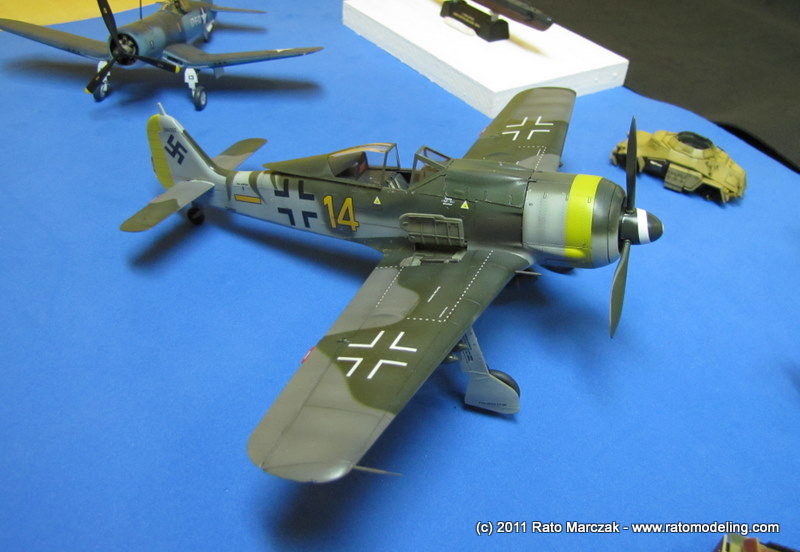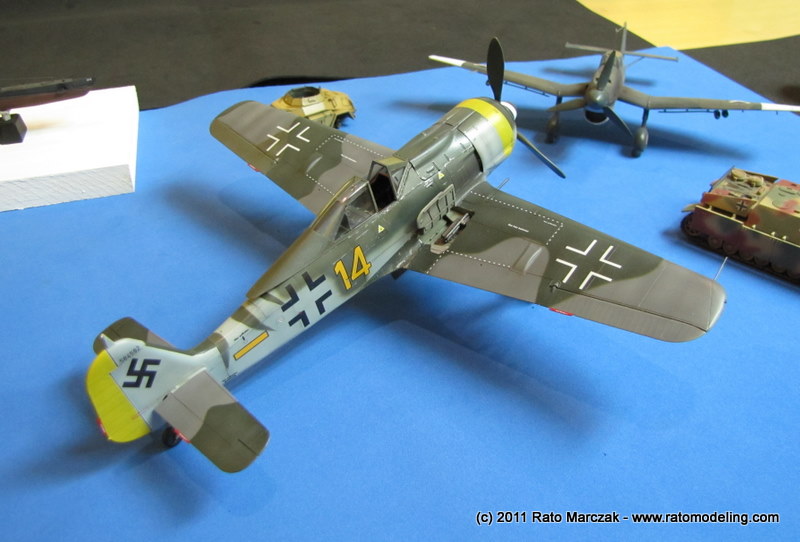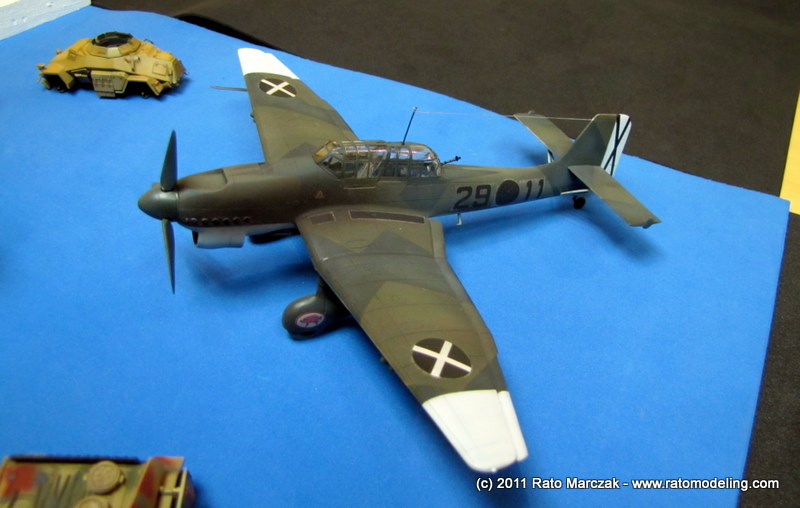 Works in progress included my little 1/700 Gato sumaribe (not incidentally far from Nestor's 1/72 U-boat), Cristian's Hasegawa He-111 in 1/72 and a few others: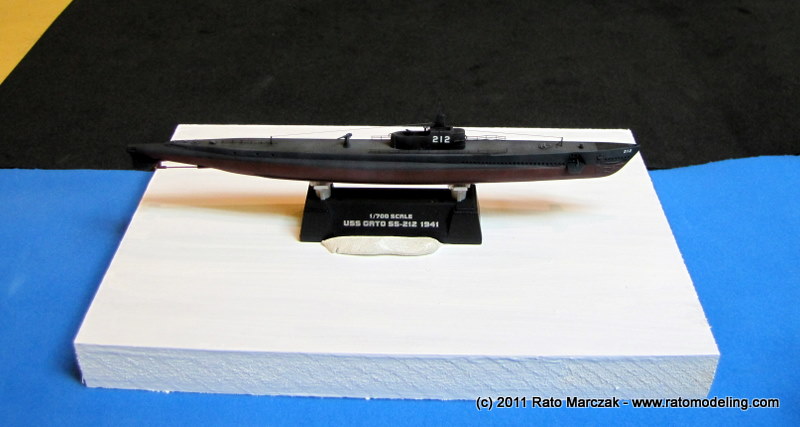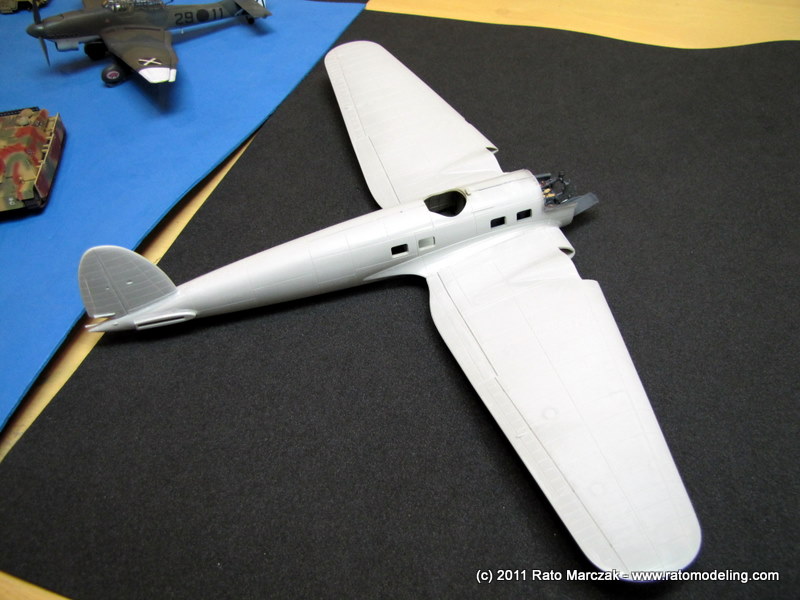 Then, after countless inquires, Alex decided to open one of his big boxes long stored in our HQ. And the party started: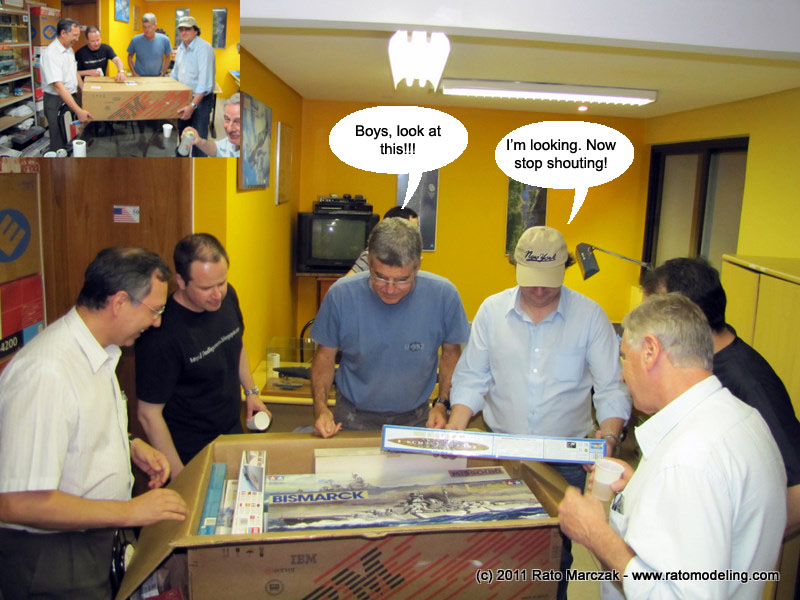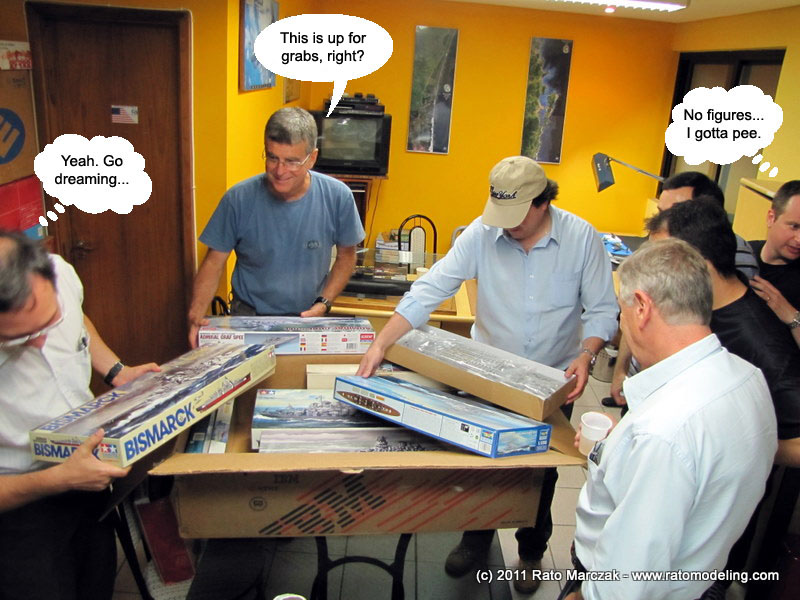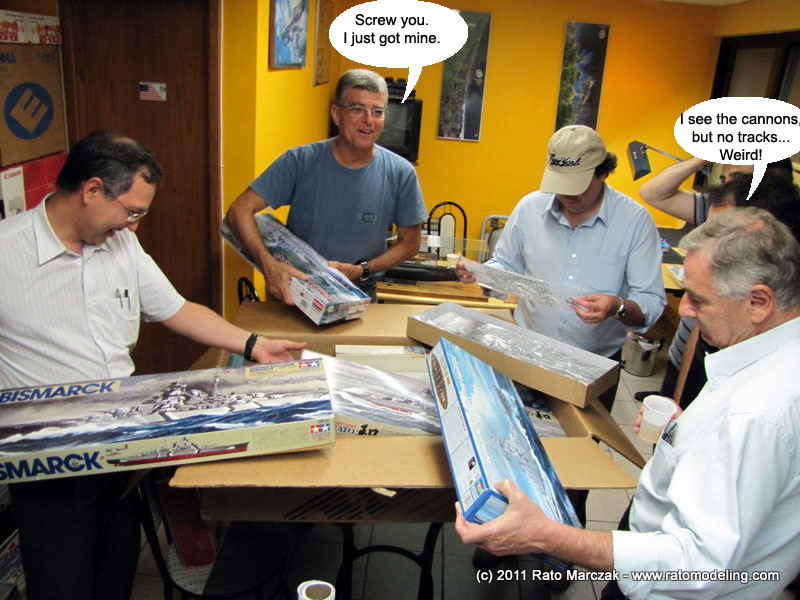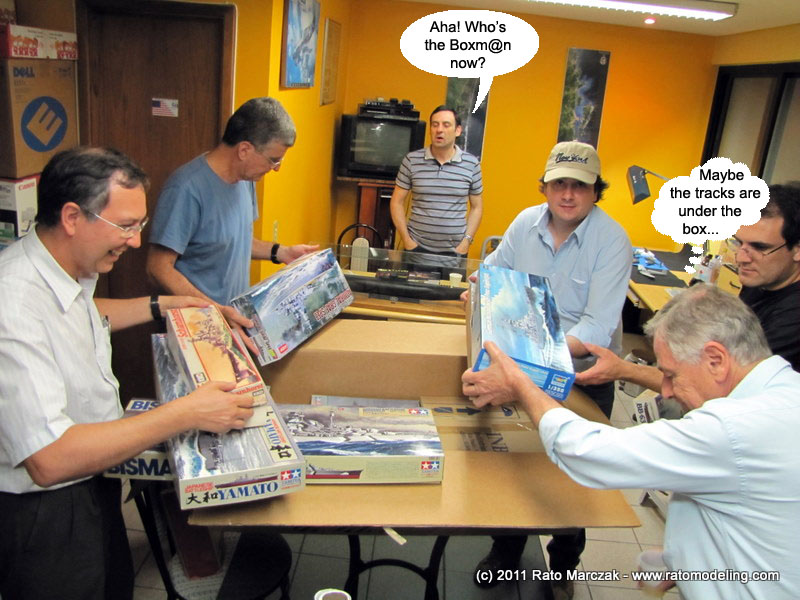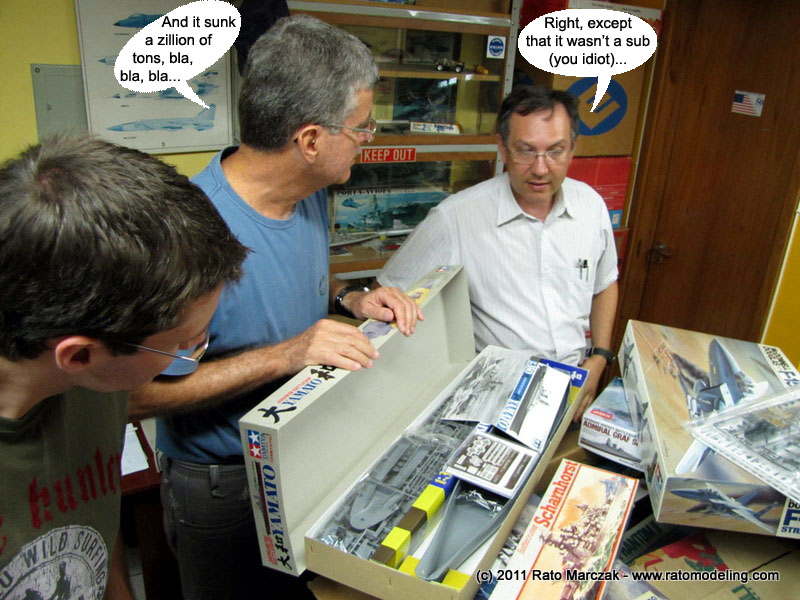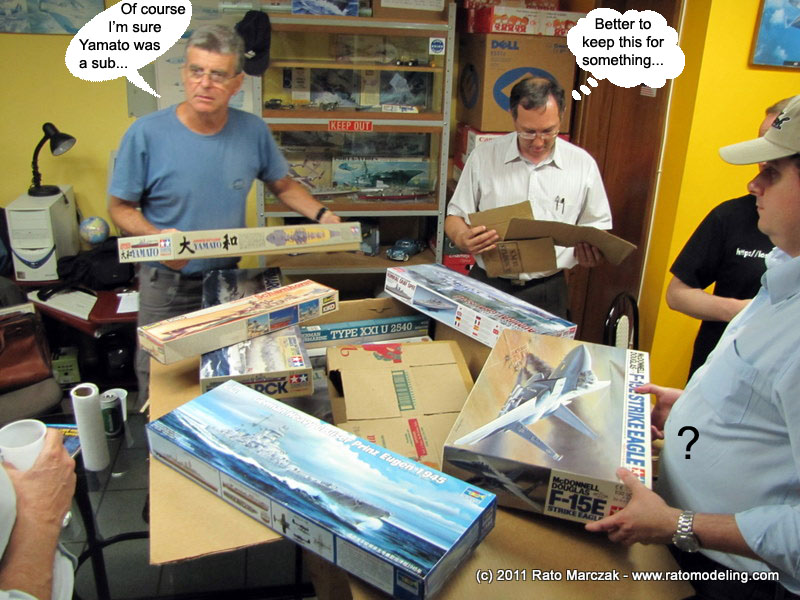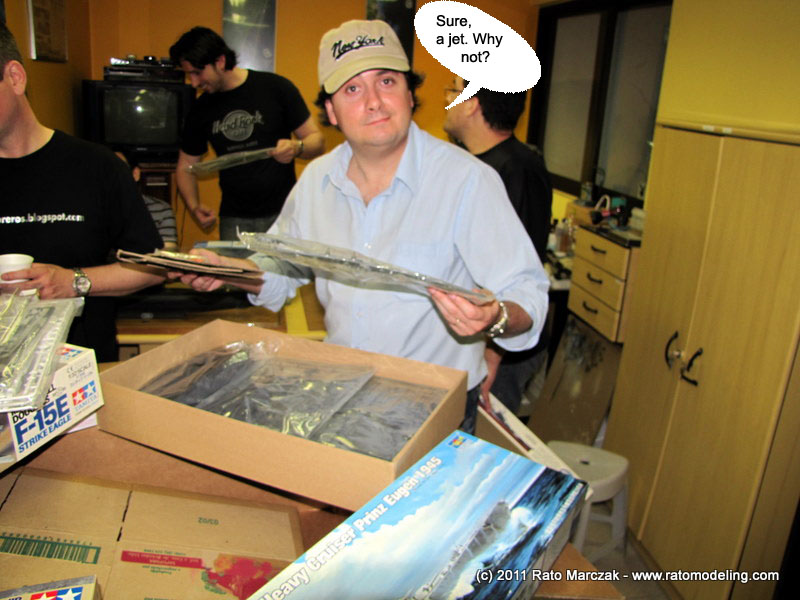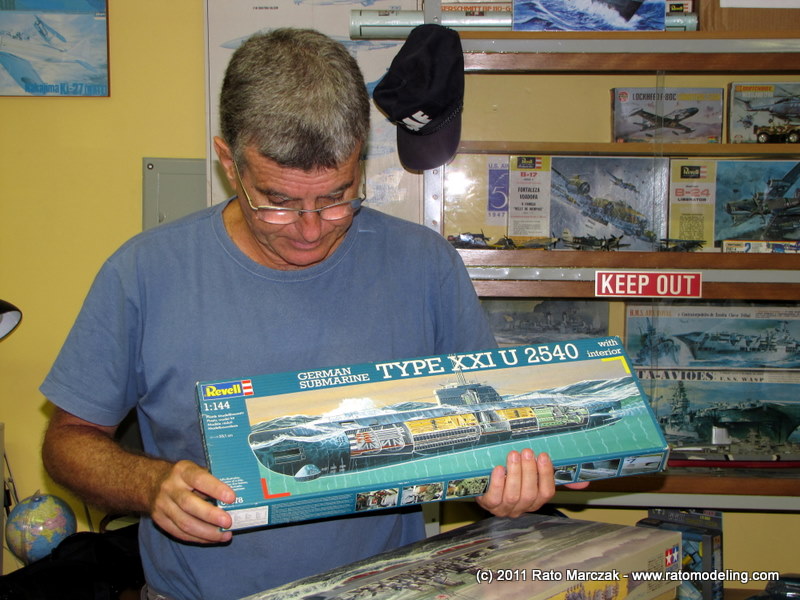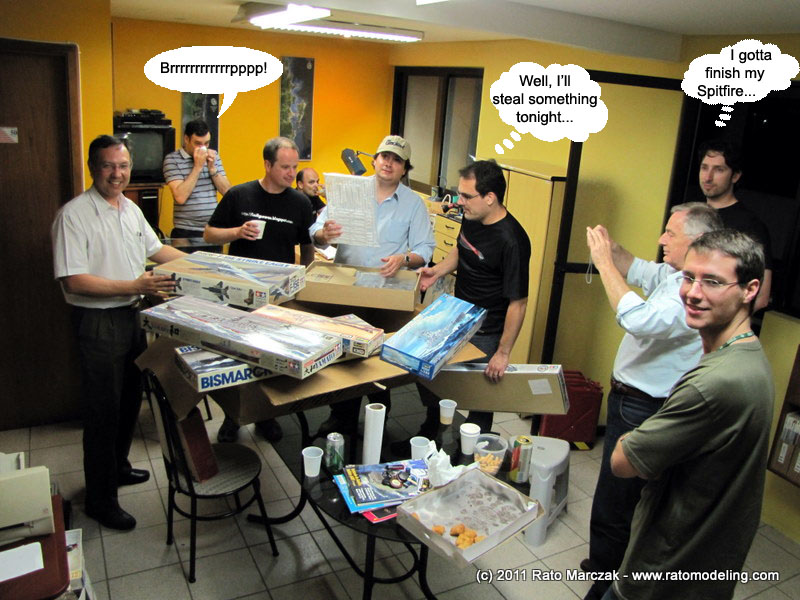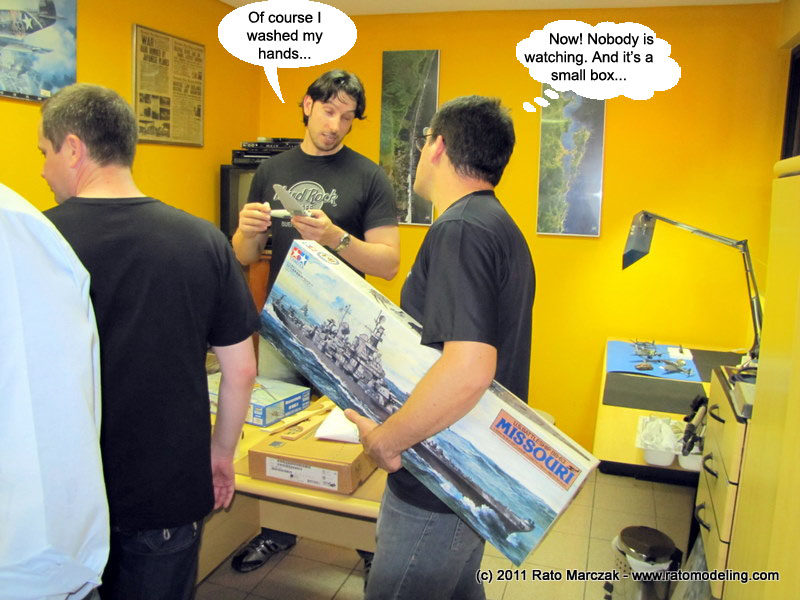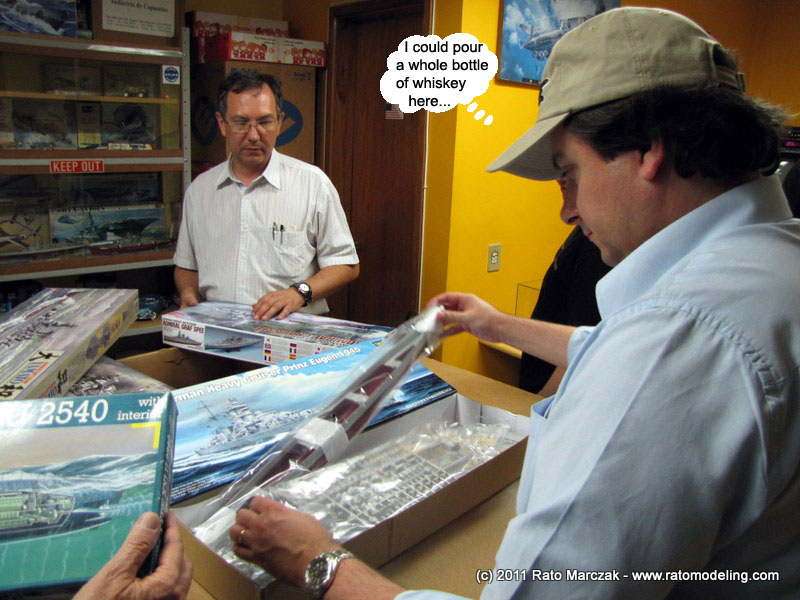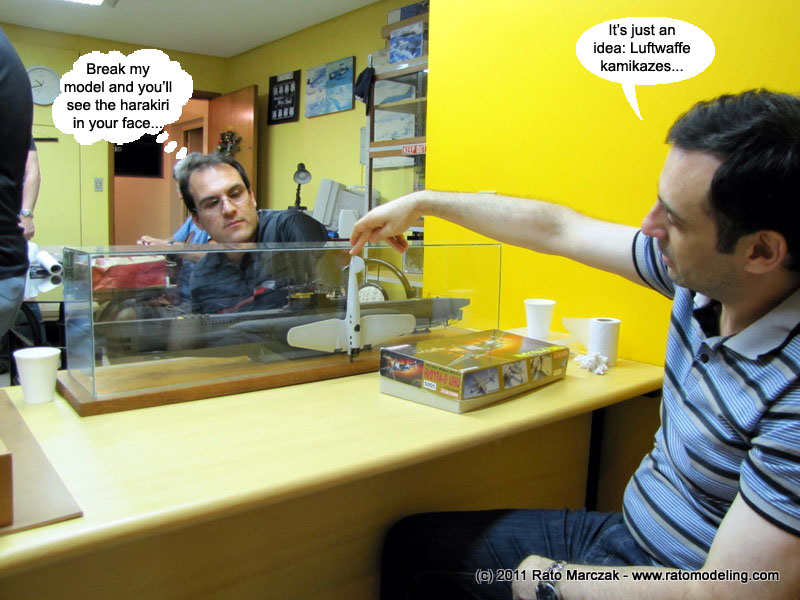 For the records, here is the official photo. Left to right, standing: Bruno, Nestor, Alex, Sandro (holding Stuka), Raguenet, Fabricio and me. Seated (left to right): Vieira, Victor, Cristian and Andre.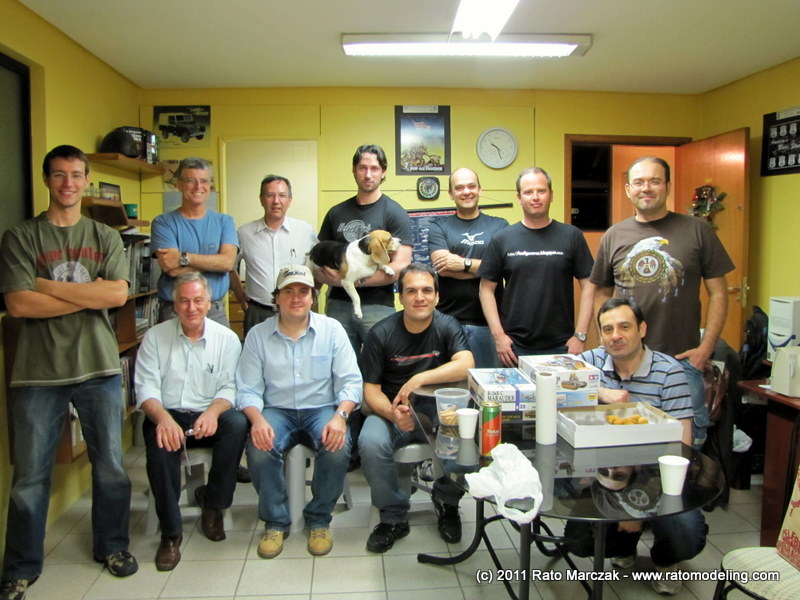 See you in the next one...



Rato Marczak
© 2011