February 3rd, 2011 modeling club meeting
| | |
| --- | --- |
| Where: | Styrene Cave, Porto Alere, Brazil. |
| When: | February 3rd, 2011 |
| Who: | Southern Modelers Express Machine |
| Why: | Booze, new kits, new jokes and modeling... |

The first club meeting of the year took place at the Styrene Cave on Feb. 3rd. We had an unerstandable small number of attendees and models - it was vacation time
for most of us: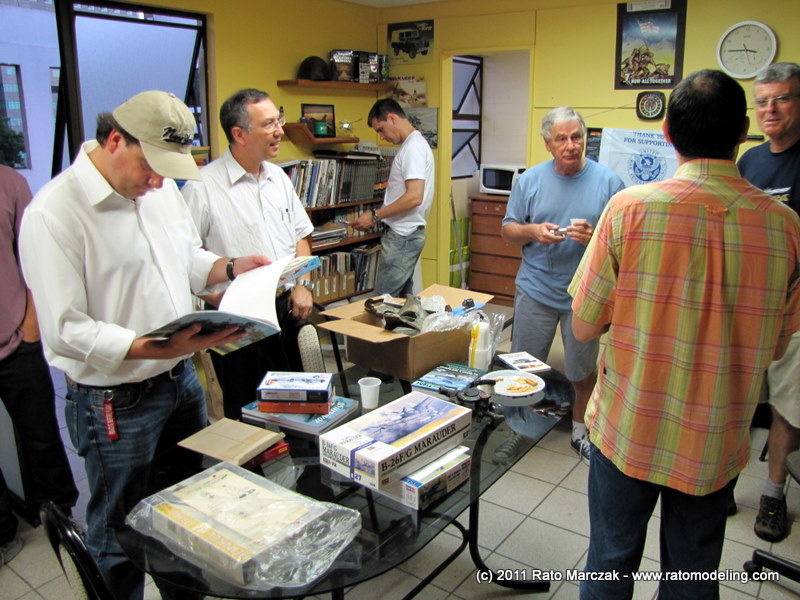 Some new kits were shown during the meeting, as well as several books: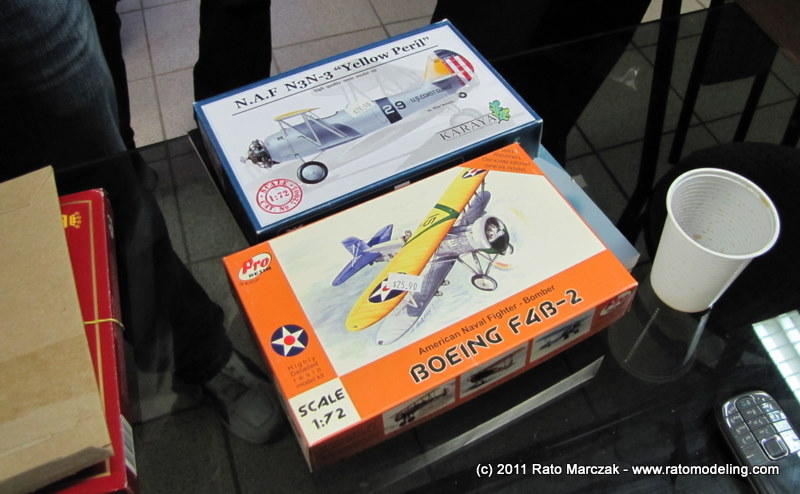 I brought a few real items to show to the gang. Here are the P-51 oxygen regulator (left) and a P-47 flap/landing gear indicator: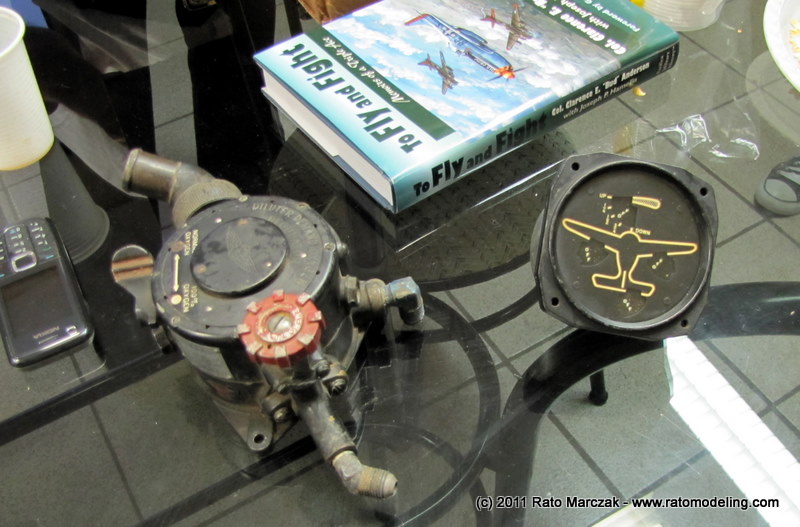 I also brought books signed by Bud Anderson, another signed by a Korean F4U pilot and "Destination: Tokyo", signed by two surviving members of the Doolittle raid. Another interesting piece was this BMW 801 engine baffle belonging to a Fw-190F-8 (
W.Nr 931862)
from
JG5 which crash landed
in Norway during WWII, when piloted by
Uffz. Heinz Orlowski
.
Later, I'd give this part to my friend and Luftwaffe nut Nei Biazetto as a gift: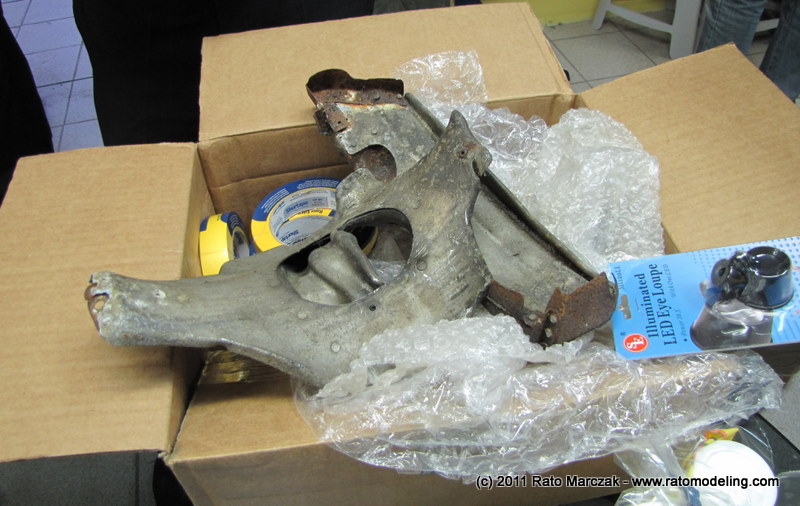 Here is an excerpt of the combat records of
The Black Friday - 9th February 1945 - White 1's final combat (text from the original scan):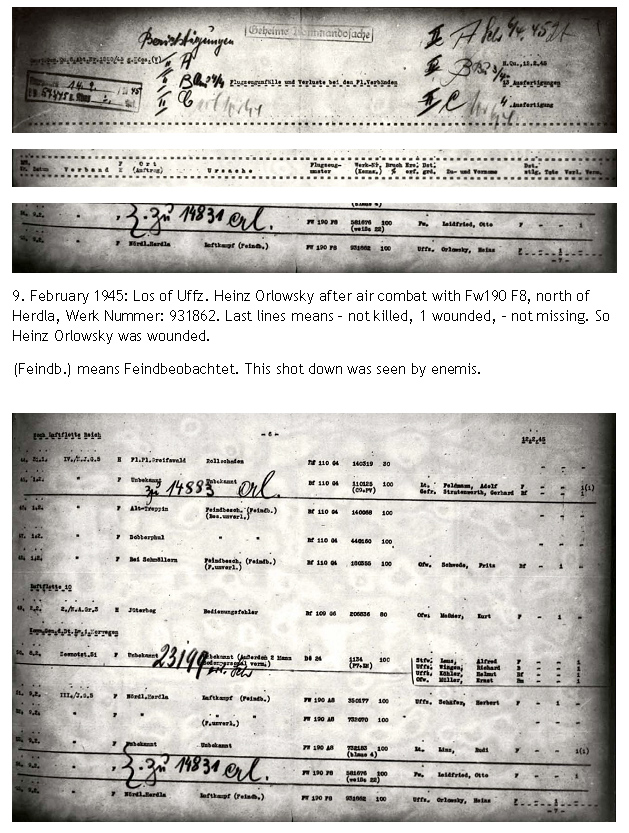 Photo courtesy of
White One Foundation.
The aircraft is currently under restoration by White One Foundation. This will be the only Fw-190 in the world flying with an original BMW engine. If you want to see one more restored Wurger in the world, consider a donation to the foundation.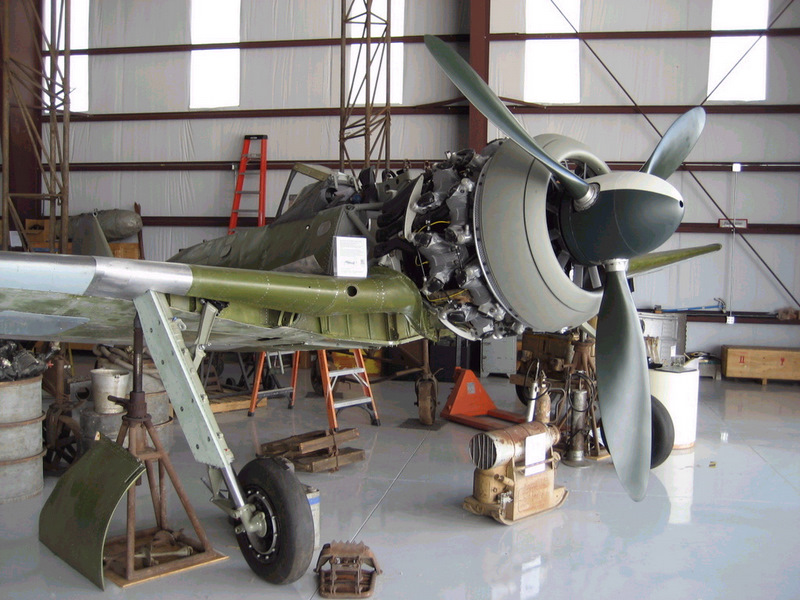 Photo courtesy of
White One Foundation.
These pieces were subject of a lot of discussion during the meeting, so here are a couple of pictures of me during a visit to the foundation last year, at Kisseemmee Air Museum, Florida, USA. It's about time to write a report about that. The place is an aviation heaven: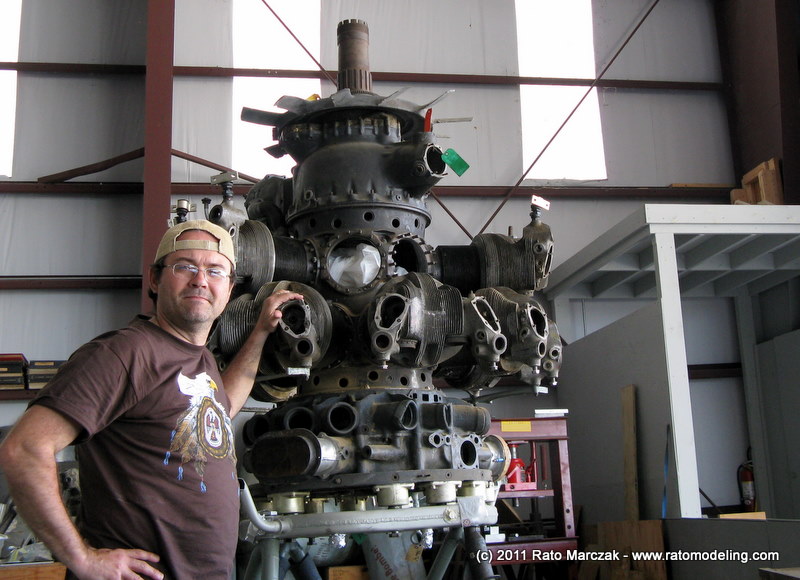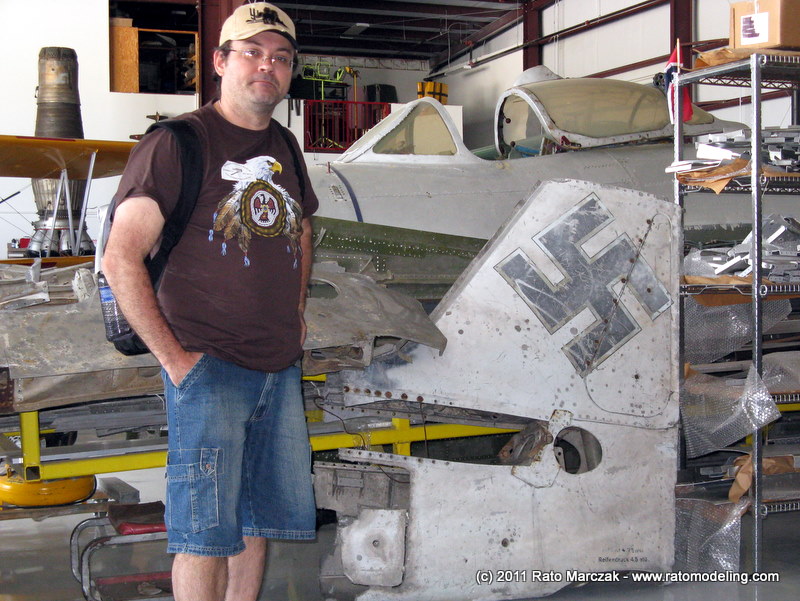 Back to the models, only two assembled models brought by the only brave modeler that night, Bruno's Academy's Hellcat and Corsair, both in 1/72. This boy has a promising modeling career ahead of him: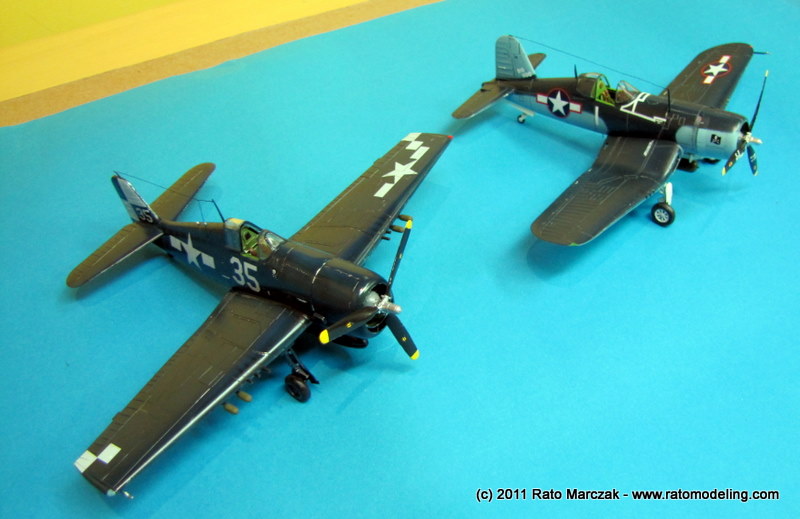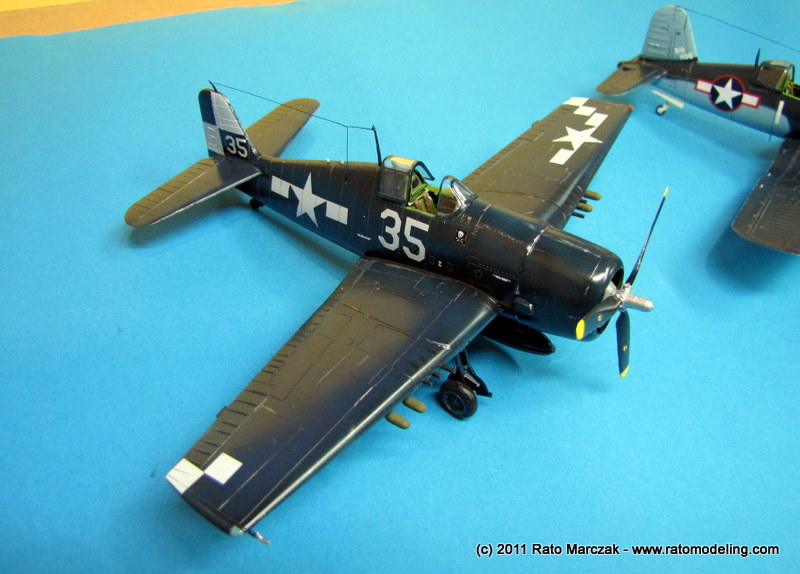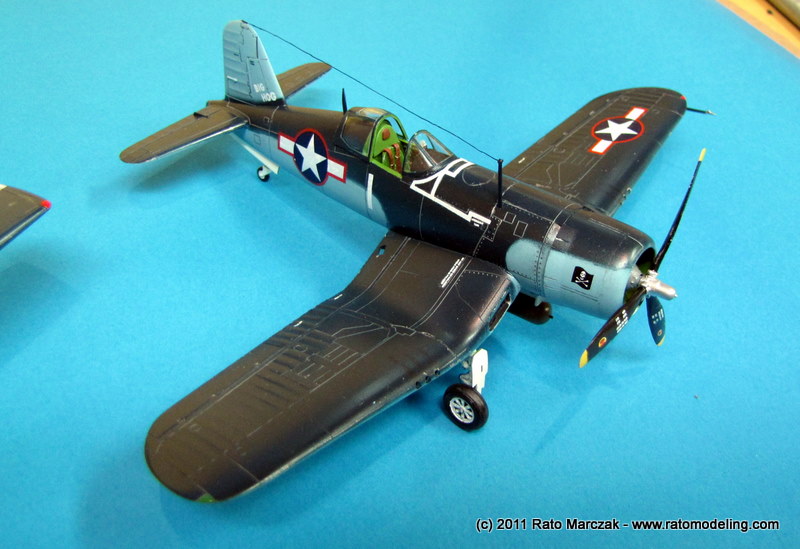 On the 'news' table, Fabricio's newest acquisition, a white metal Yoda figure superbly cast (not to mention the fantastic packing):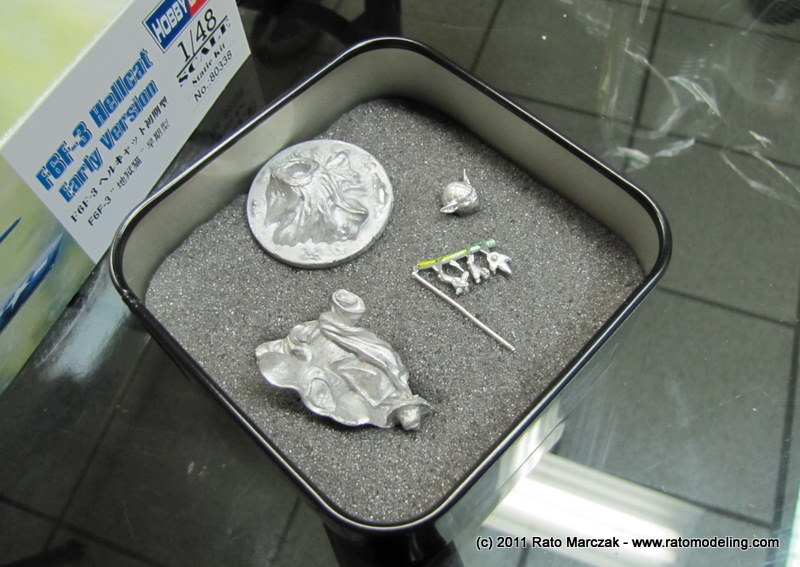 Long summer night, long talkings: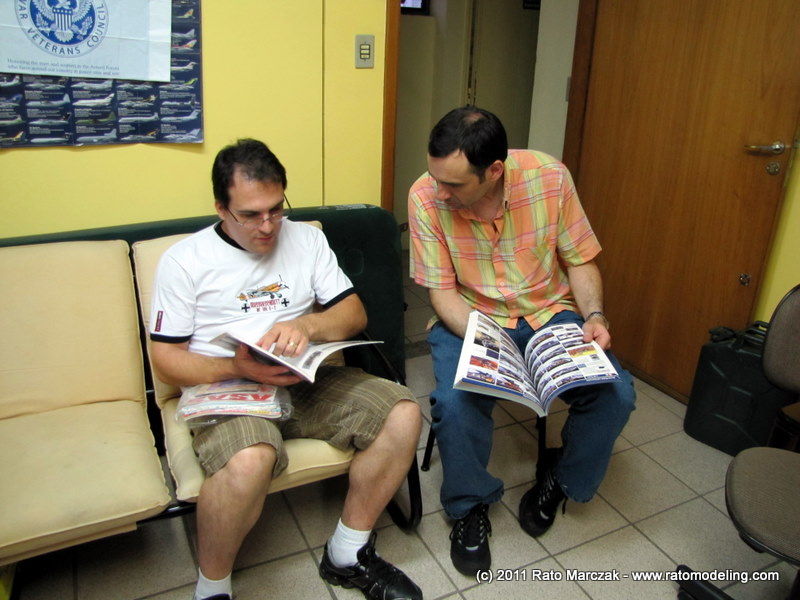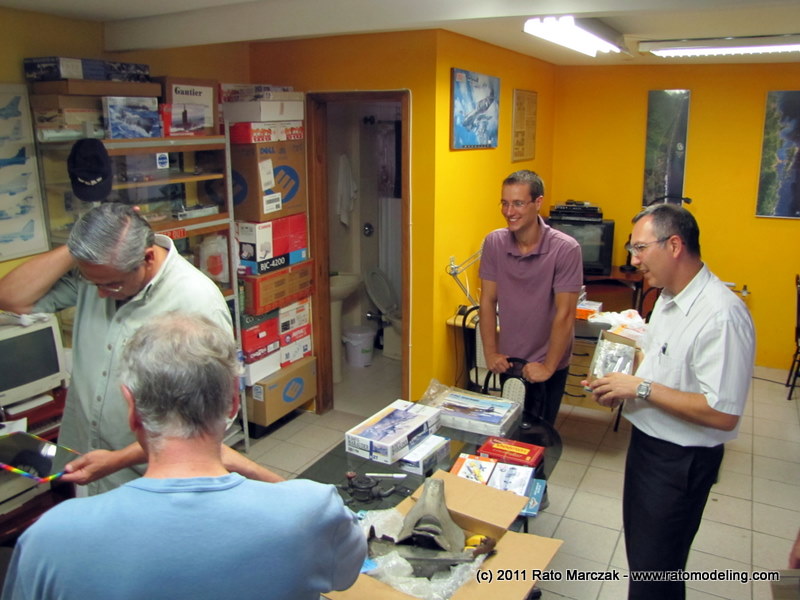 Blanco arrived late - as usual - and didn't lost a minute. He was moving to a new place and didn't had a workbench to work on, so he was more avid than usual to resume work on his Eduard Fw-190: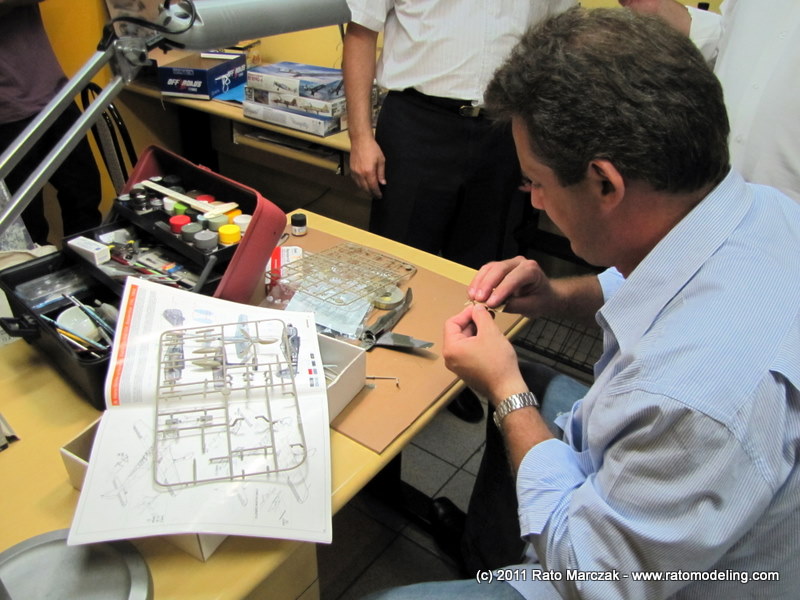 The official photo. Left to right, standing: Alex, Victor, Jarbas, Nestor, Vieira, Gerson, and me. Neeling, left to right: Bruno, Cristian and Andre (missing: Blanco and Fabricio).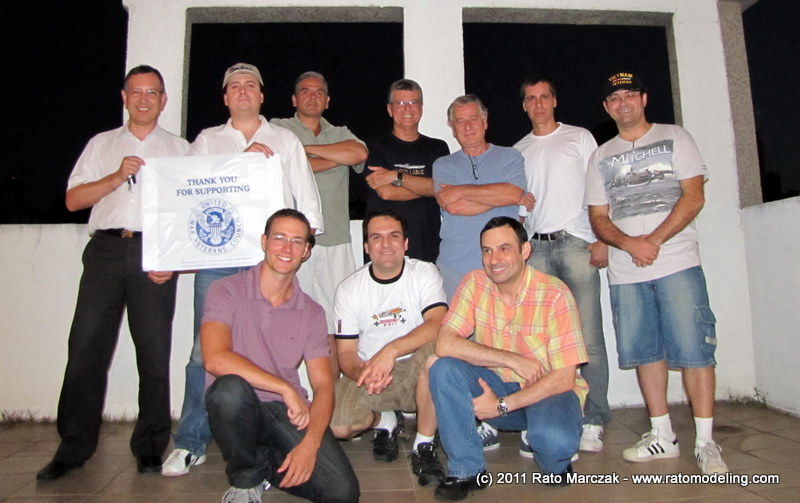 See you in the next one... and please bring your models!!!



Rato Marczak
© 2011