October 6th, 2011 modeling club meeting
| | |
| --- | --- |
| Where: | Styrene Cave, Porto Alere, Brazil. |
| When: | October 6, 2011 |
| Who: | Southern Modelers Express Machine |
| Why: | Booze, new kits, new jokes, modeling, and press for a change... |

This is the report of our October meeting. It is long overdue, but this one was a bit different. We received senior students from Famecos Journalism College (Nicole, Laís and Roberta), and they spent four hours shooting and interviewing our club members. Since the printed matter and the videos were finished just now, here is the complete report.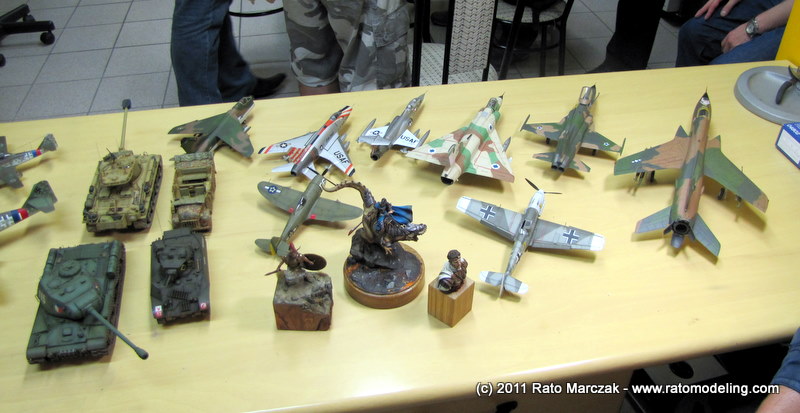 We received three interviewers and a photographer. They prepared the report, took several photos from models and modelers, and interviewed each one of the members there.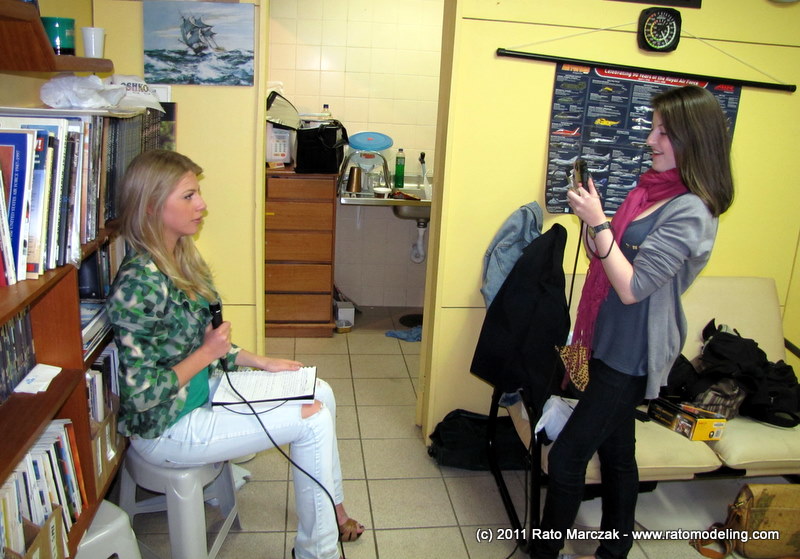 Aha, women at GE, for a change. But we had models too. Everybody arrived early (except Sandro, of course) bringing models, tools, books and all the weapons for the event: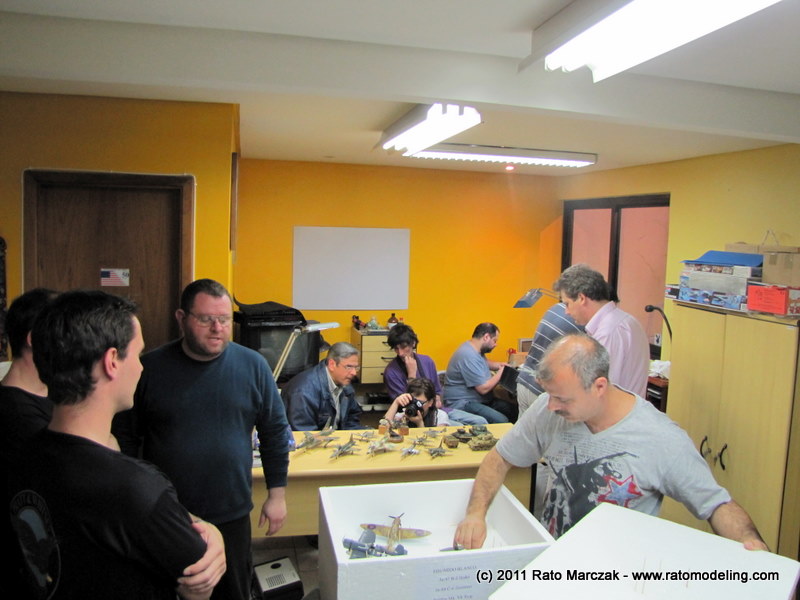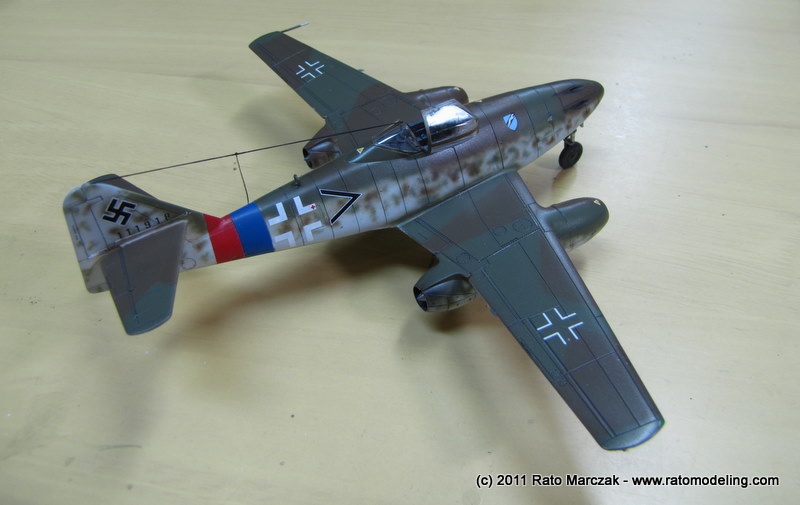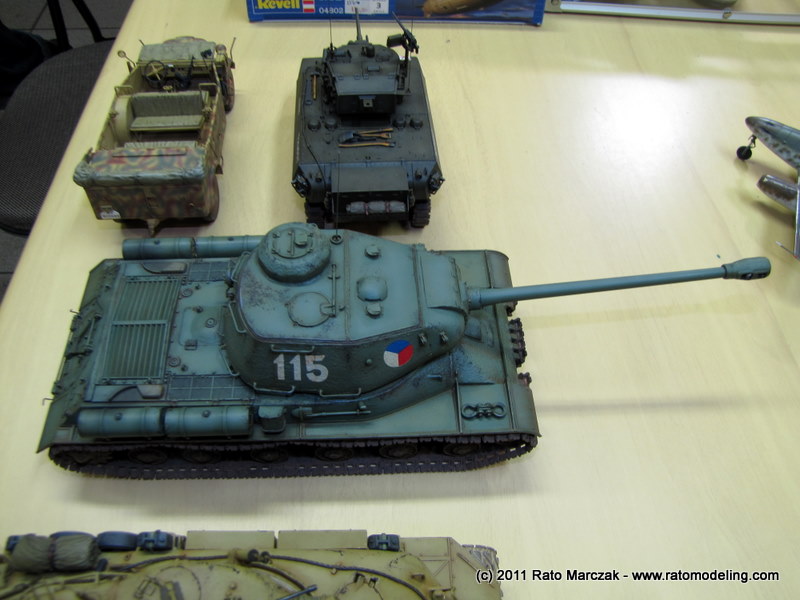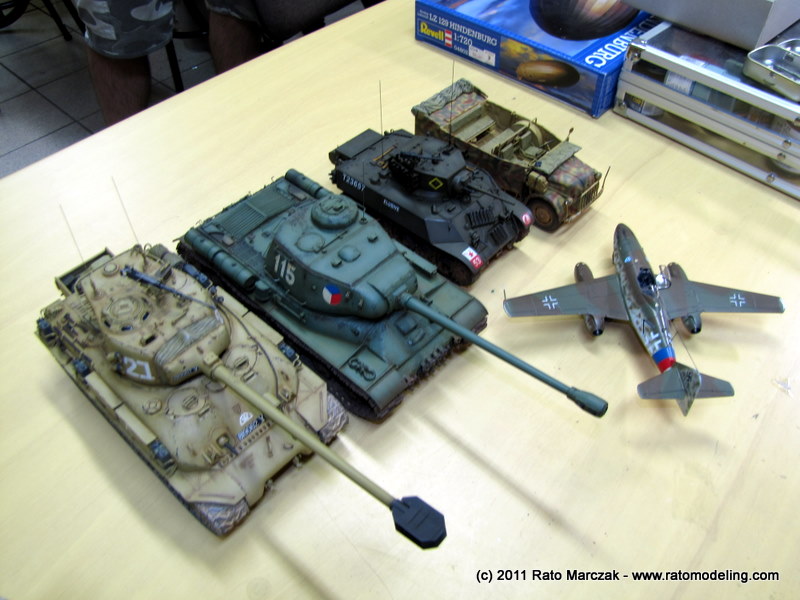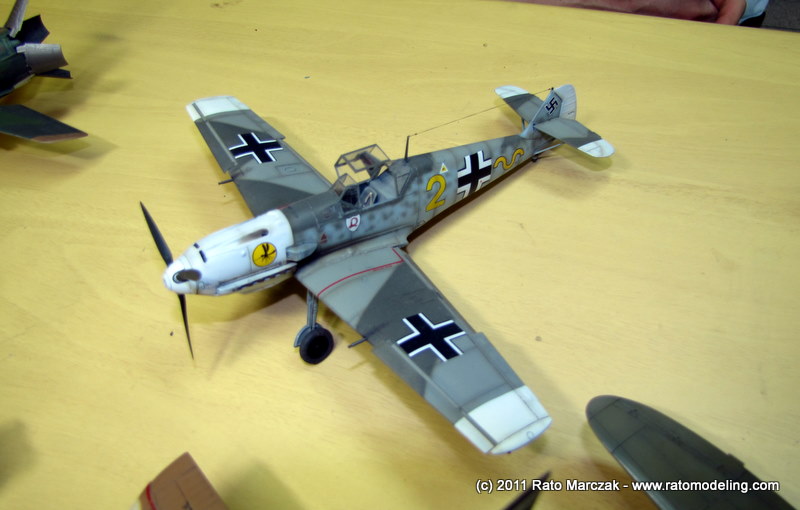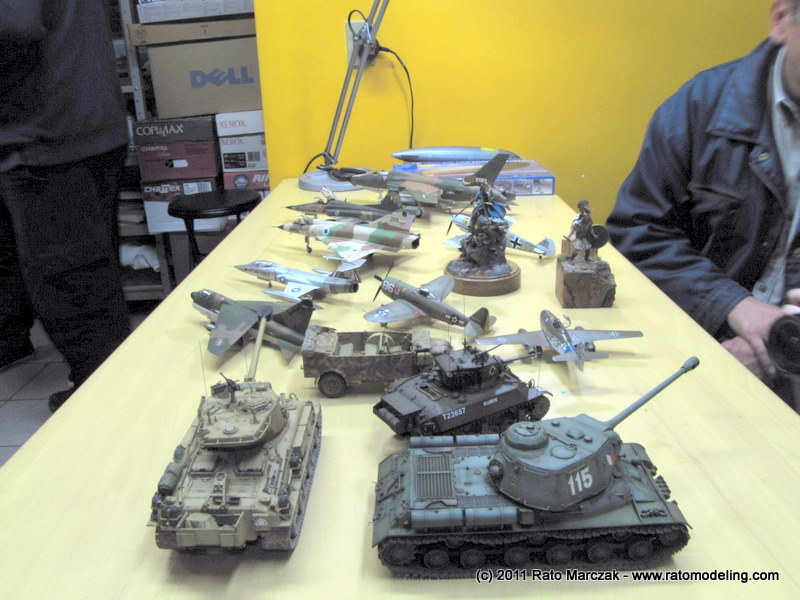 Fabricio finished his latest masterpiece, and it helped to show another side of the hobby to the girls...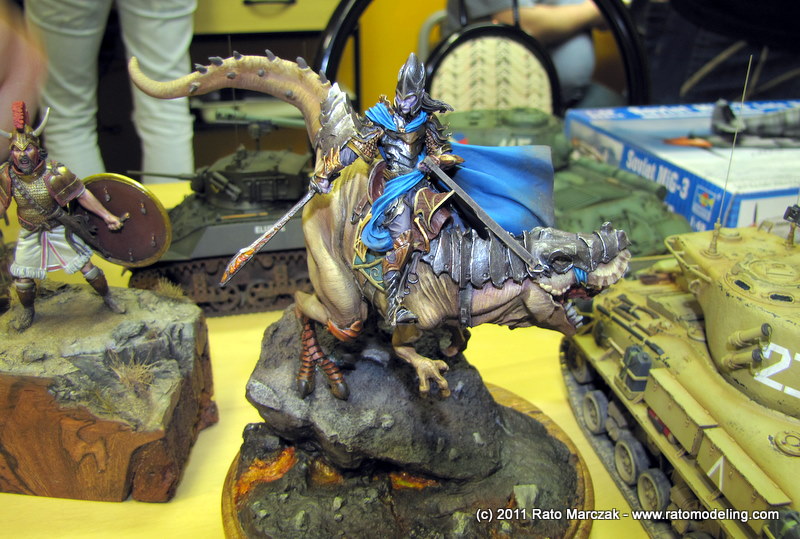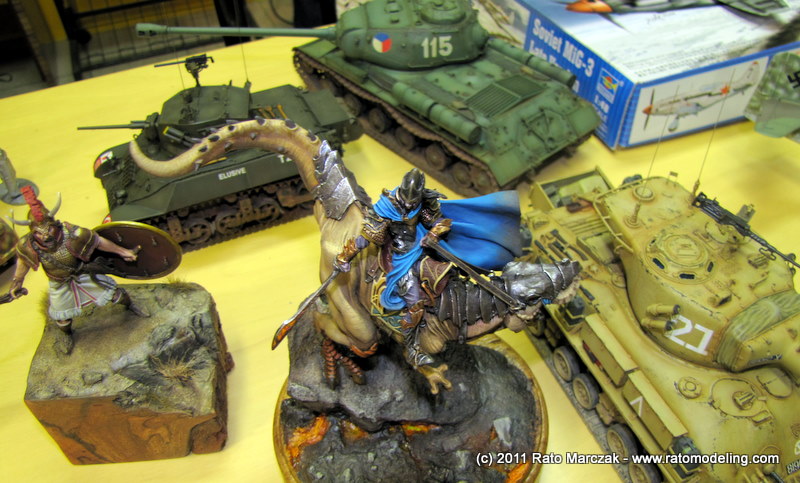 Here is Roberta taking some pics of our puppies: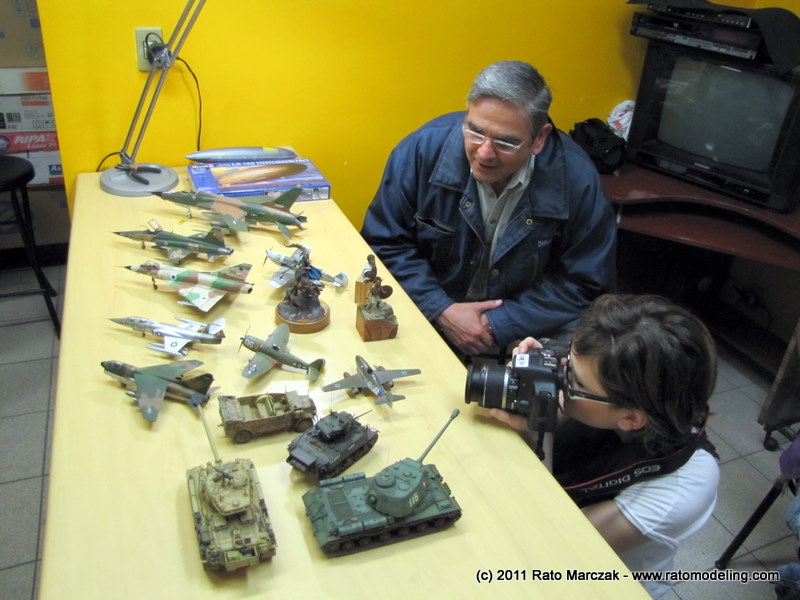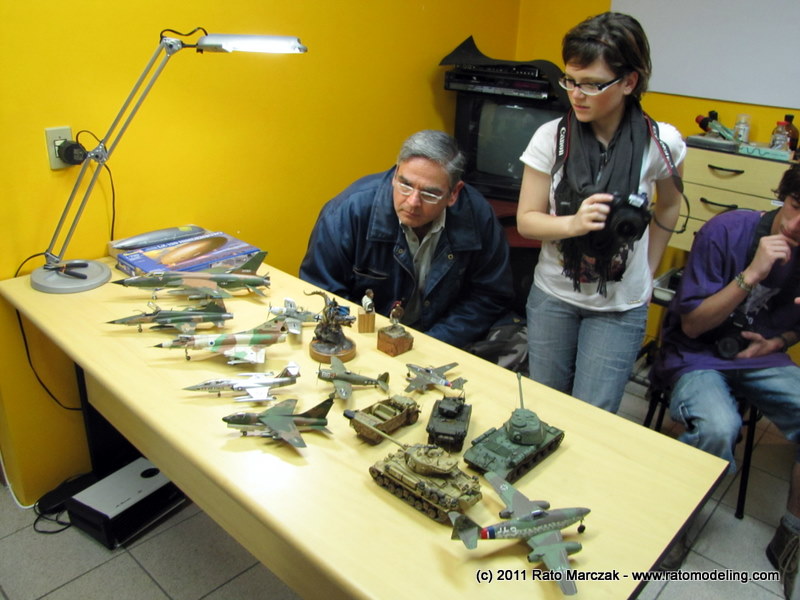 We didn't have a large selection of models on the table, but it was enough
: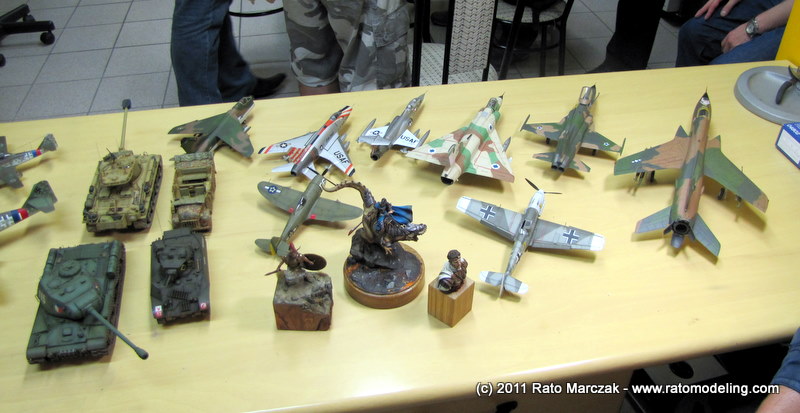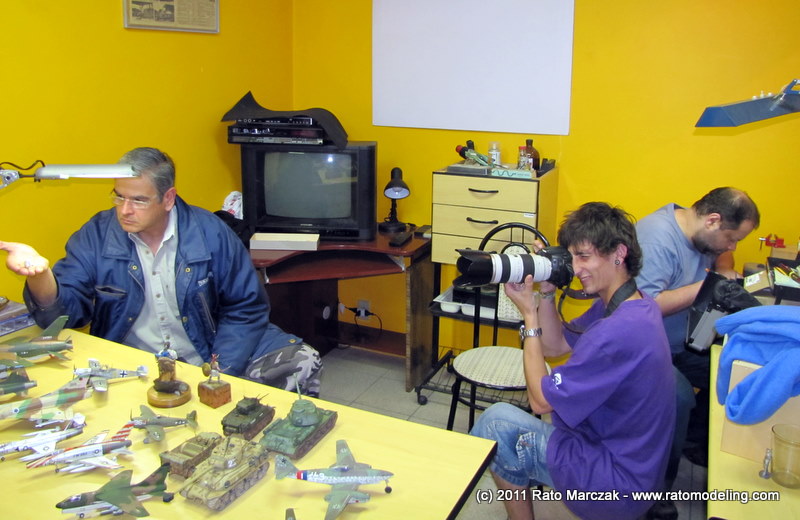 It was really fun to have everyone there, very relaxed and showing different sides/opinions of the hoppy: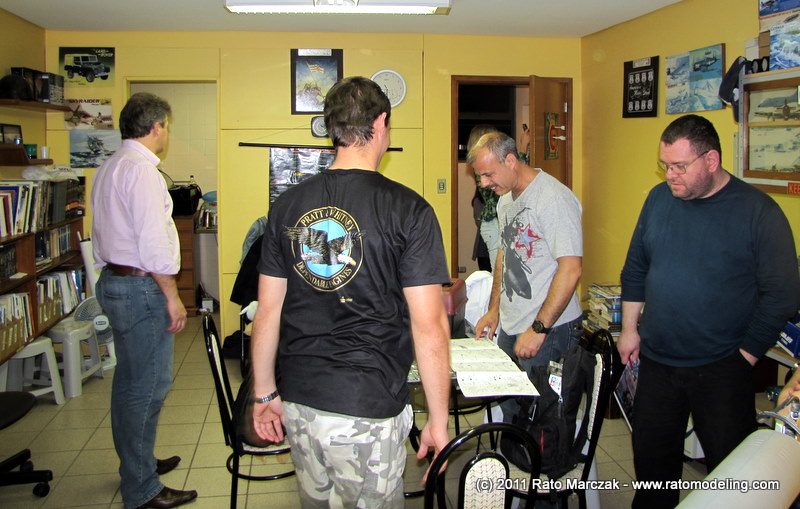 Blanco showed the facilities and everything around: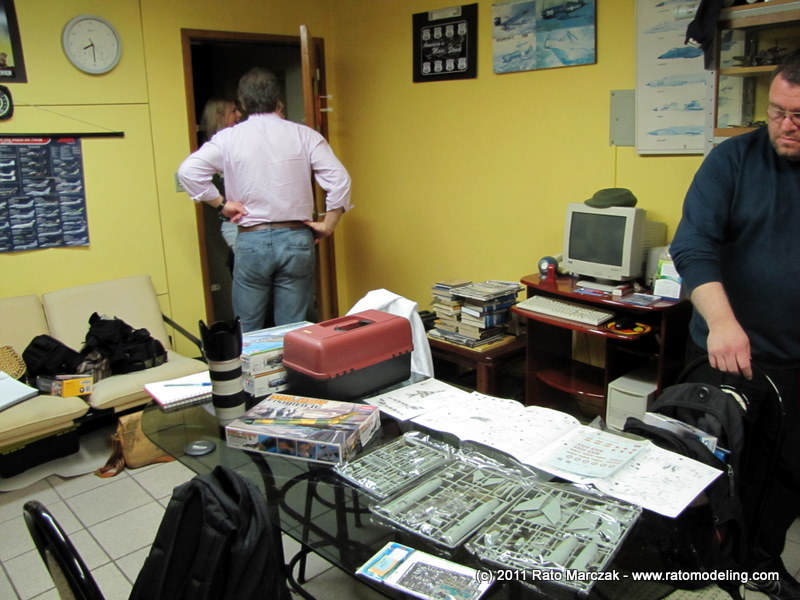 Some folks working, some else talking: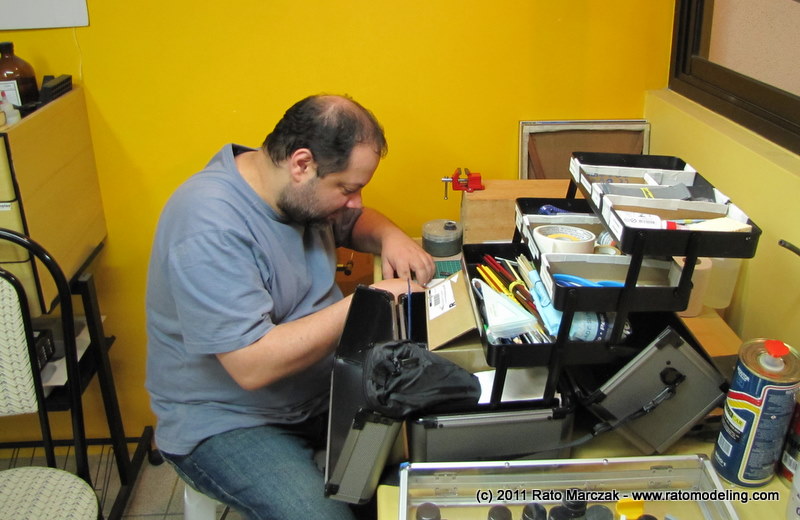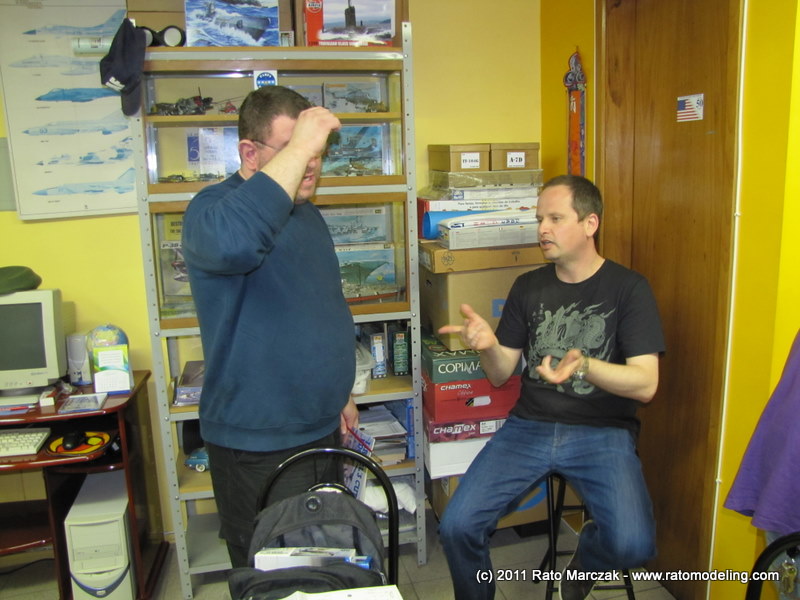 Stuka was there too: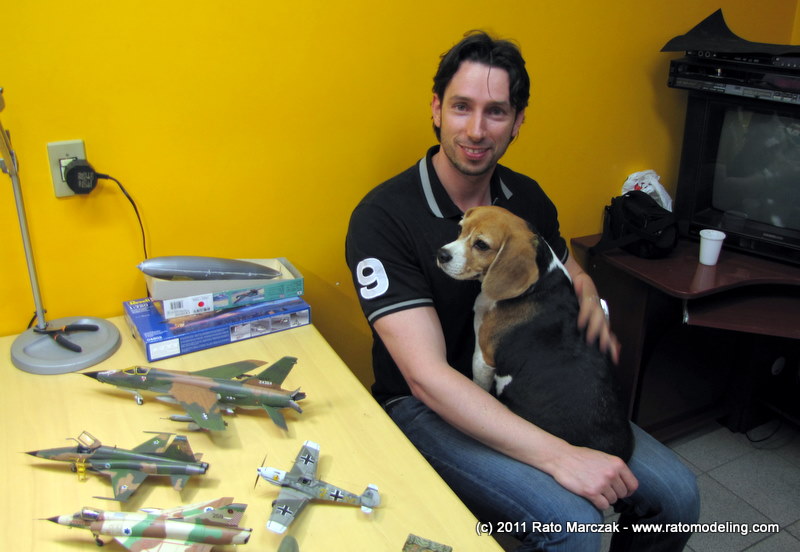 And the boys being interviewed: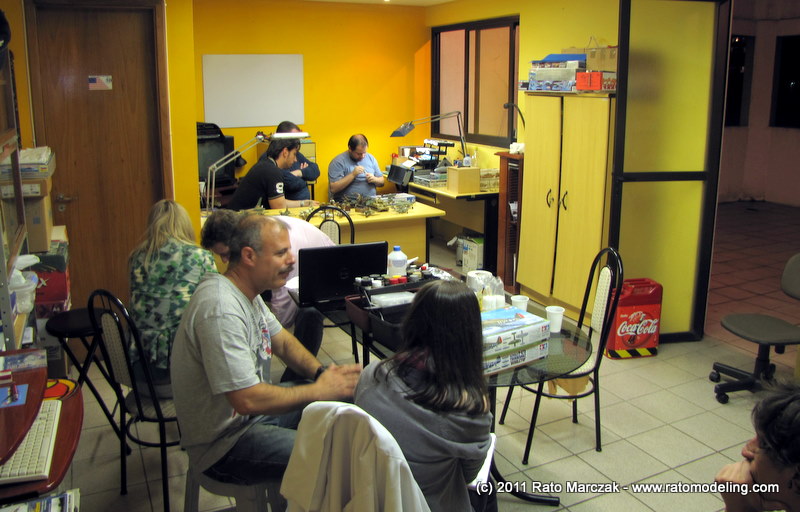 Fabricio talked about figures: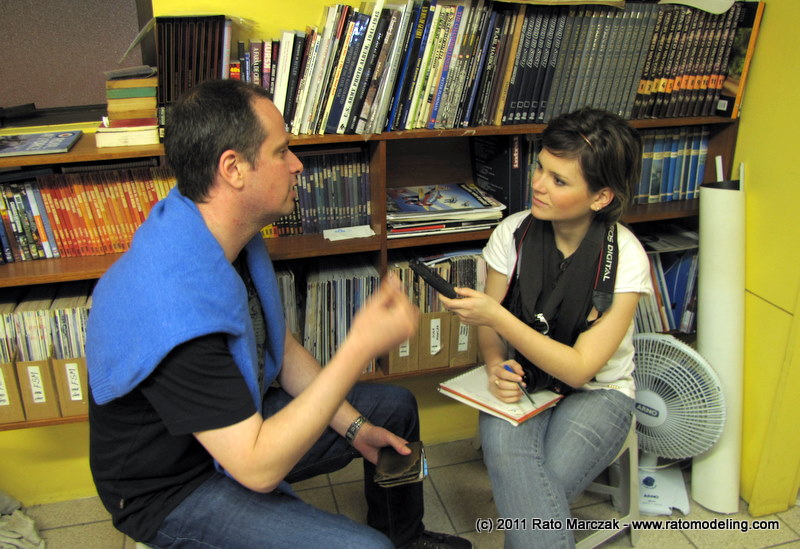 While Blanco talked about Messershits, what else: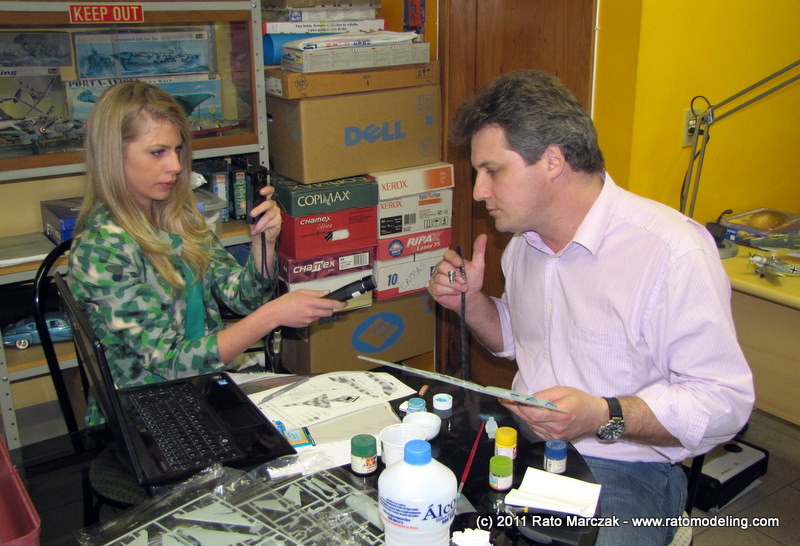 Since many of us were actually working on models, the girls had a chance to show airbrushing, glueing, and even loosing parts on the floor...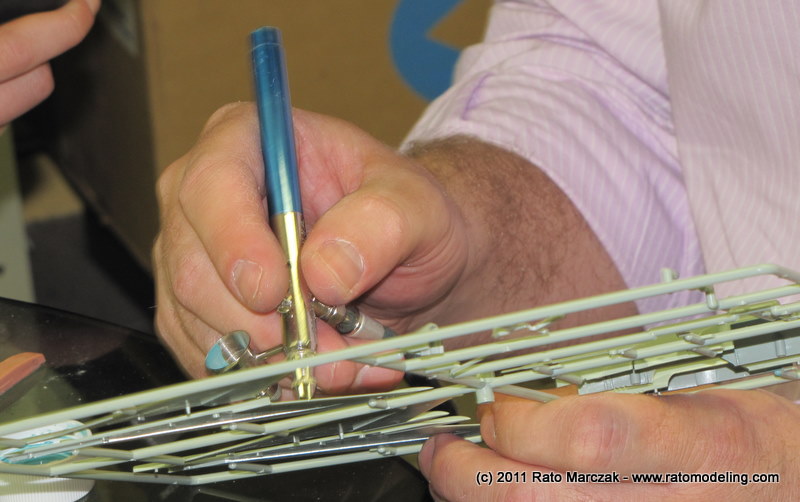 It was fun to see several friends being interviewed at the same time: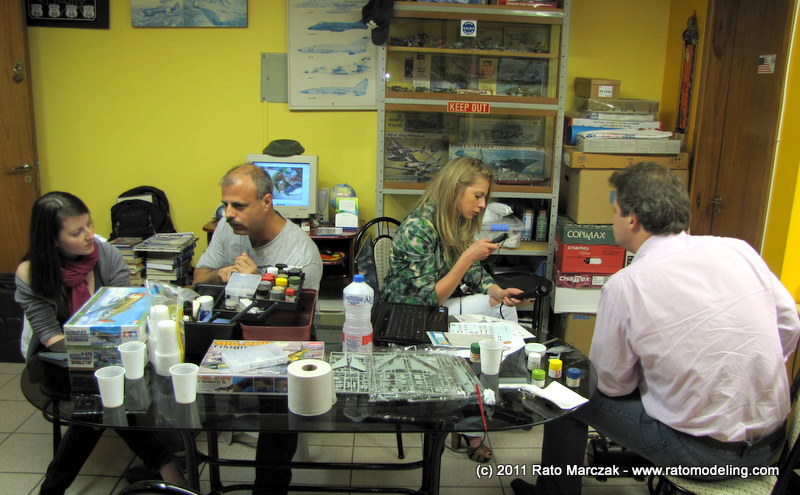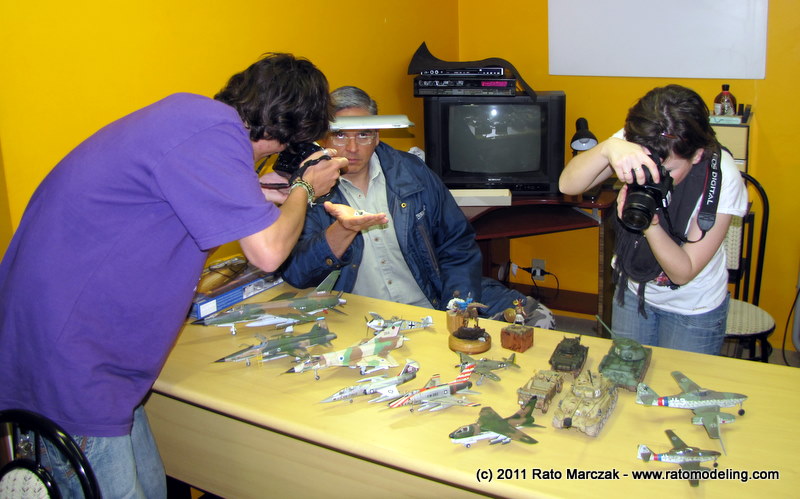 And here is the long promised video:




Way to go, boys. Good job.

See you in the next one... and please bring your models!!!



Rato Marczak
© 2011