January 27th, 2012 modeling club meeting
| | |
| --- | --- |
| Where: | Styrene Cave, Porto Alere, Brazil. |
| When: | January 27, 2012 |
| Who: | Southern Modelers Express Machine |
| Why: | TVCom television channel interview... |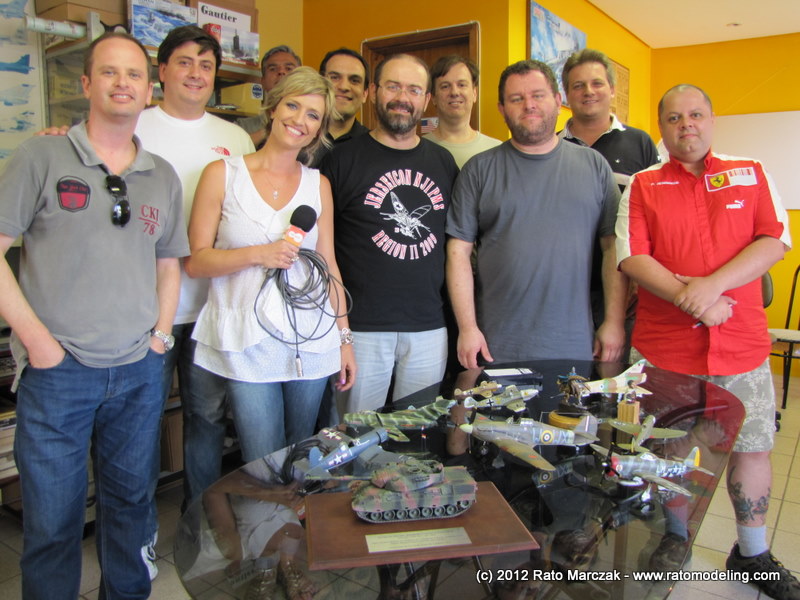 Well, we've been under the spotlight... again. I guess the show during October meeting triggered this one. TVCom, a well known channel in our state went after us to arrange another story about plastic modeling.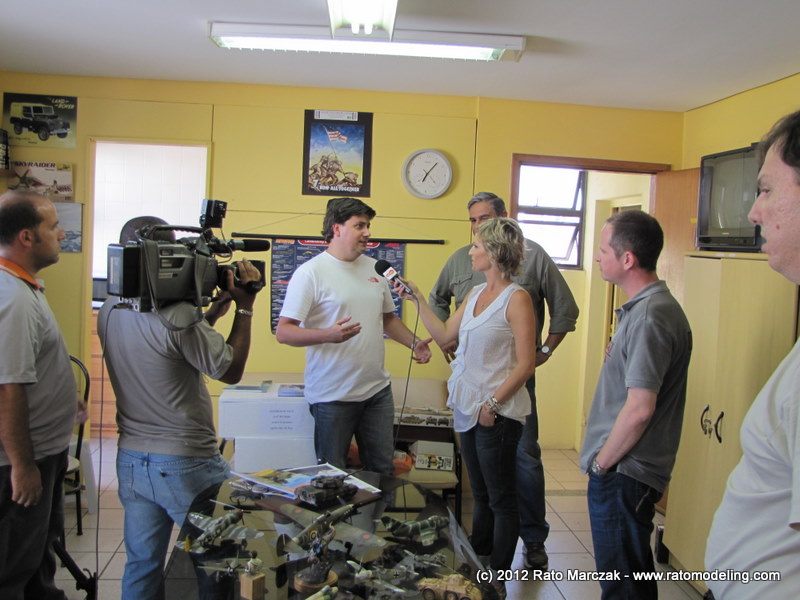 Everything was arranged in a hurry, and maybe more important than the show, was the presence of several models, many of them debuting at GE. Take a look: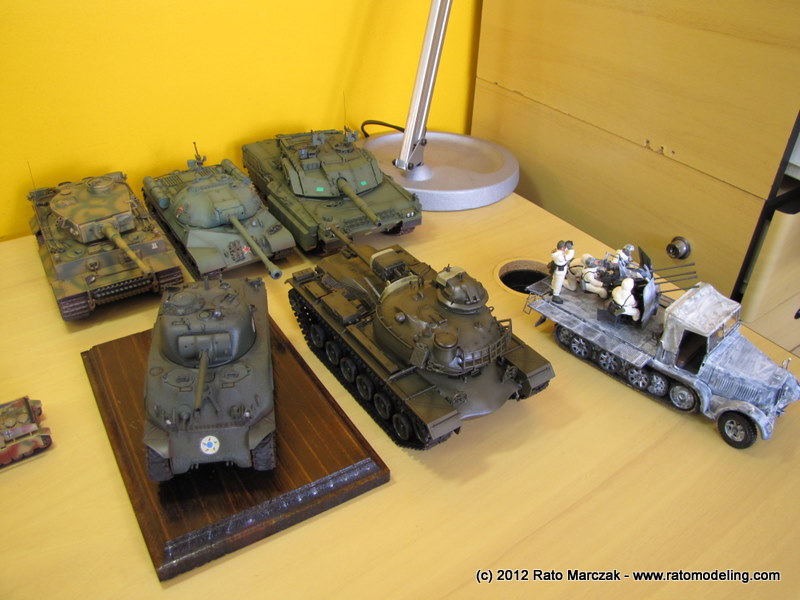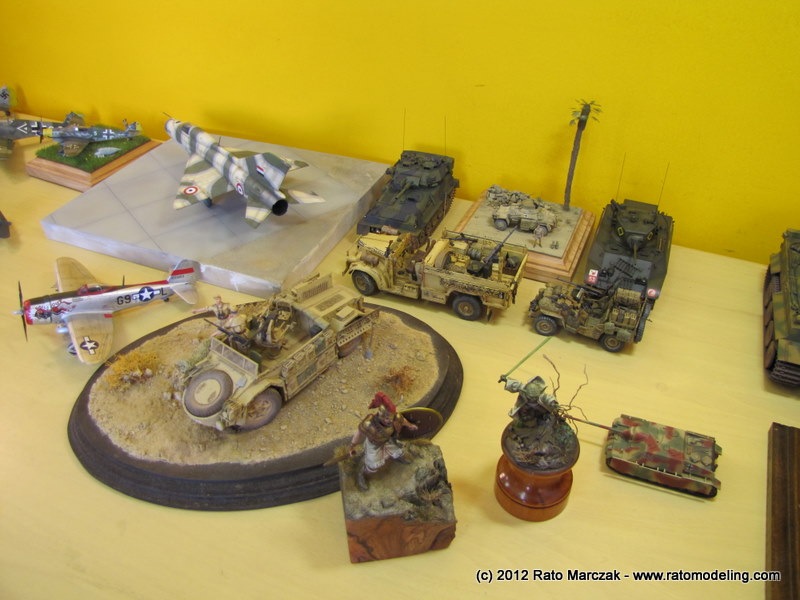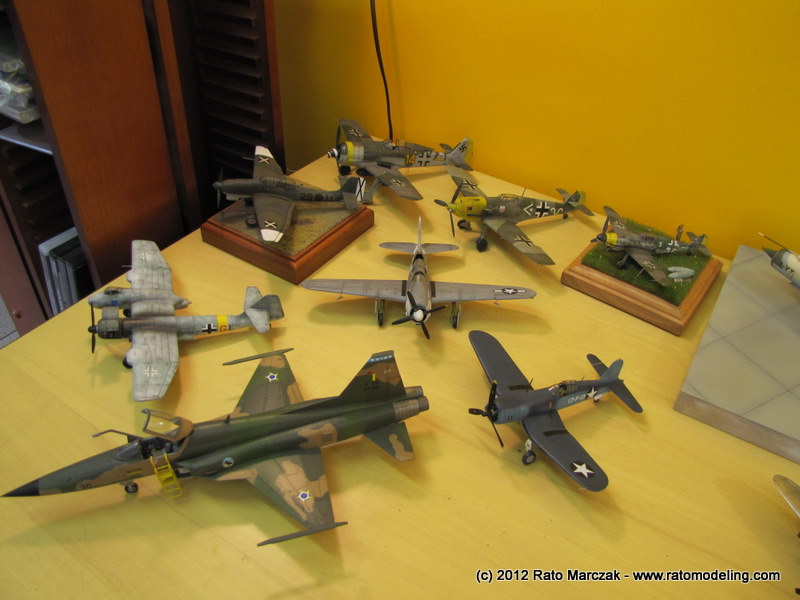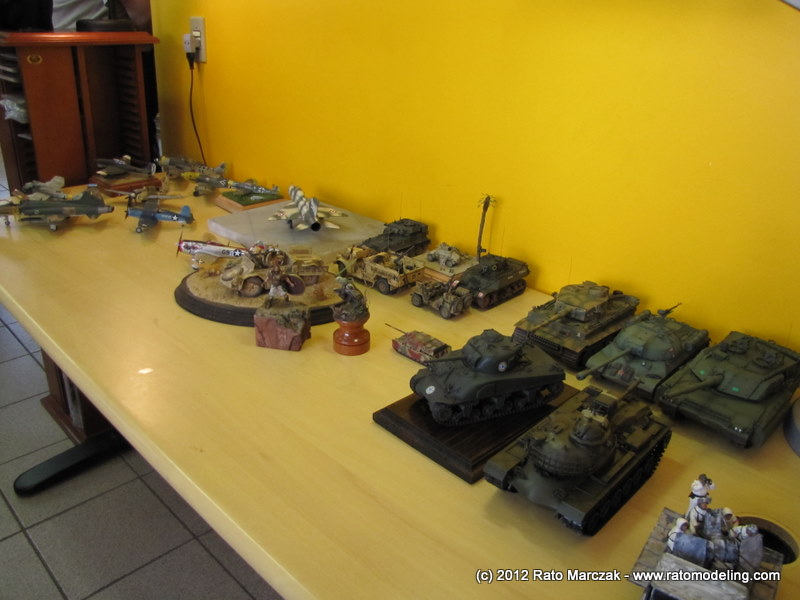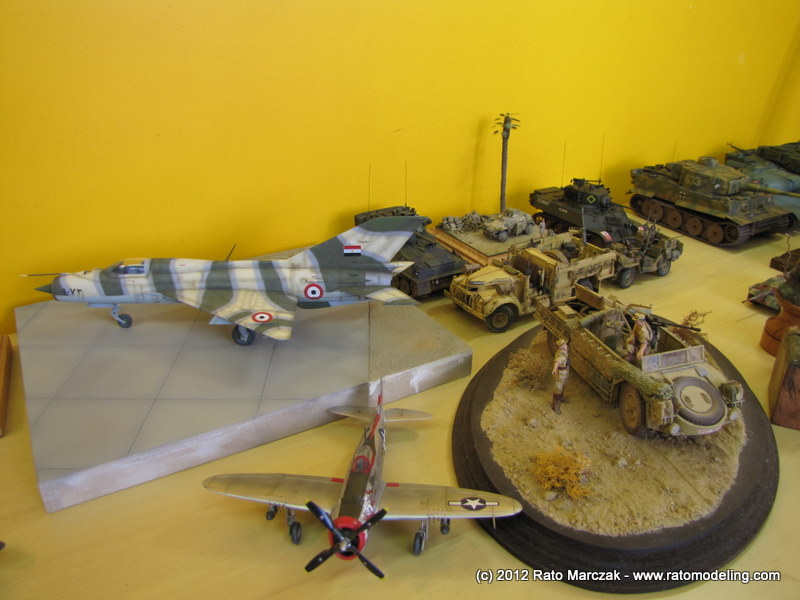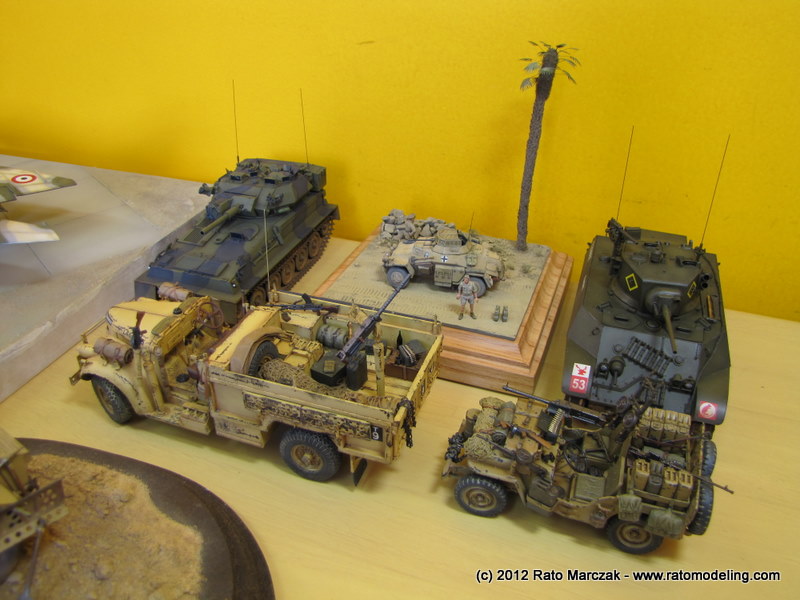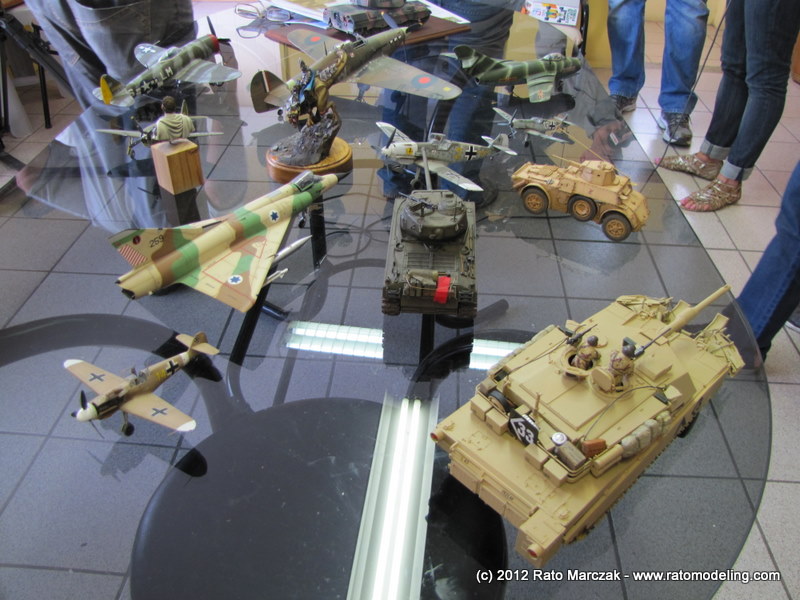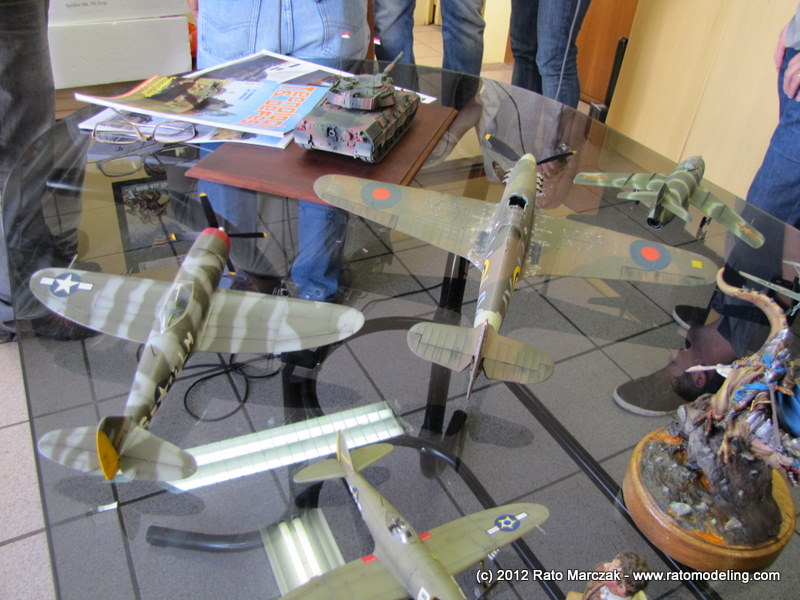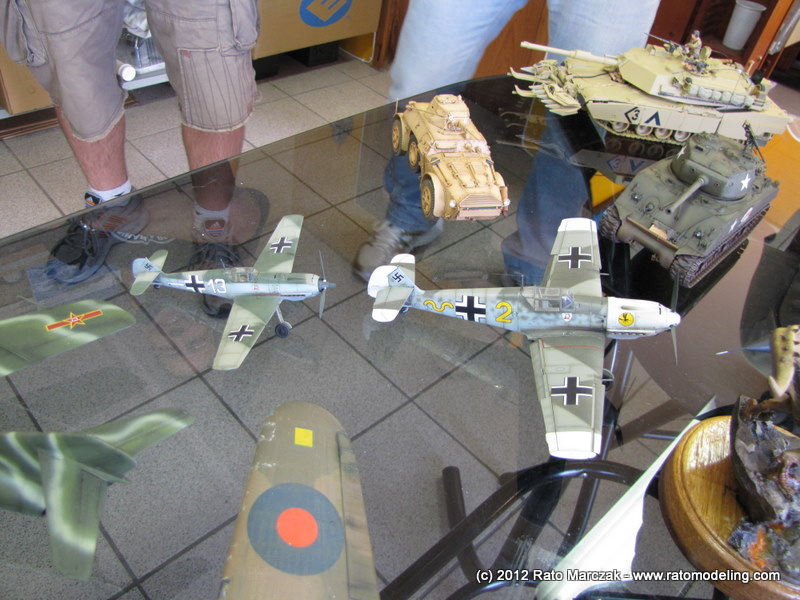 Some stars of the show... Here is Victor's Revell Hurricane, plus an old photo I found in my HD: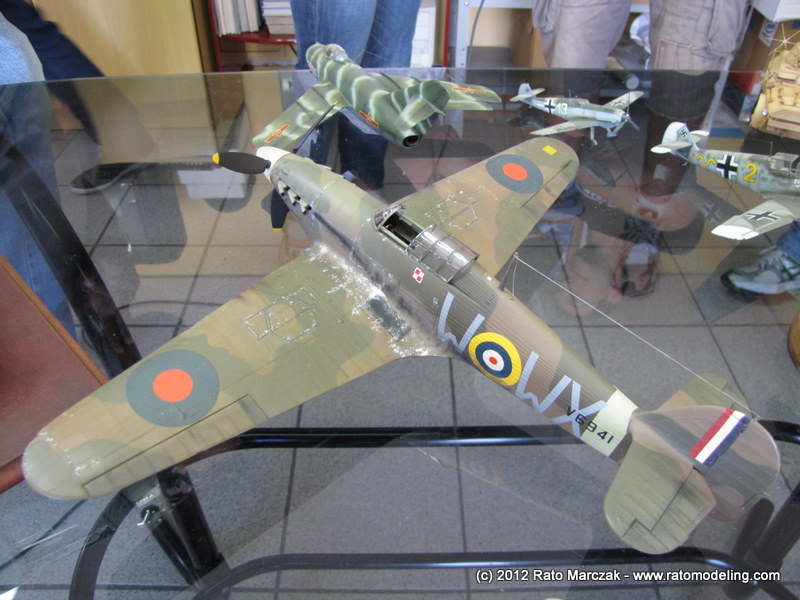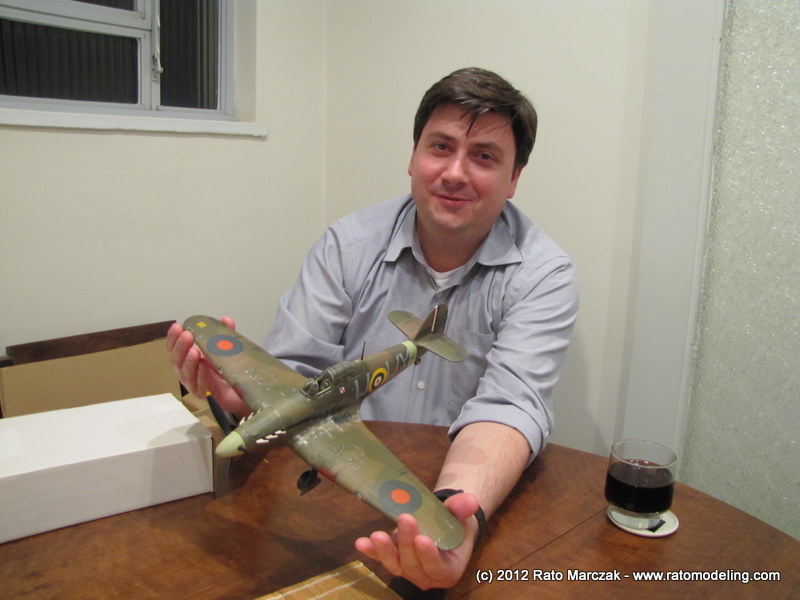 Bradley brought a whole army, including his latest masterpieces, like his M4A3, the M-26 (still unfinished) and the Italeri Autoblinda AB41: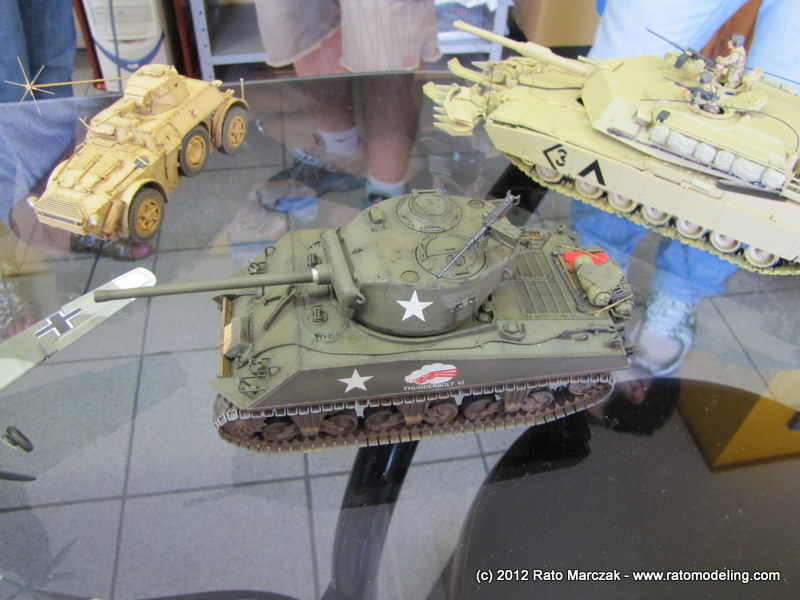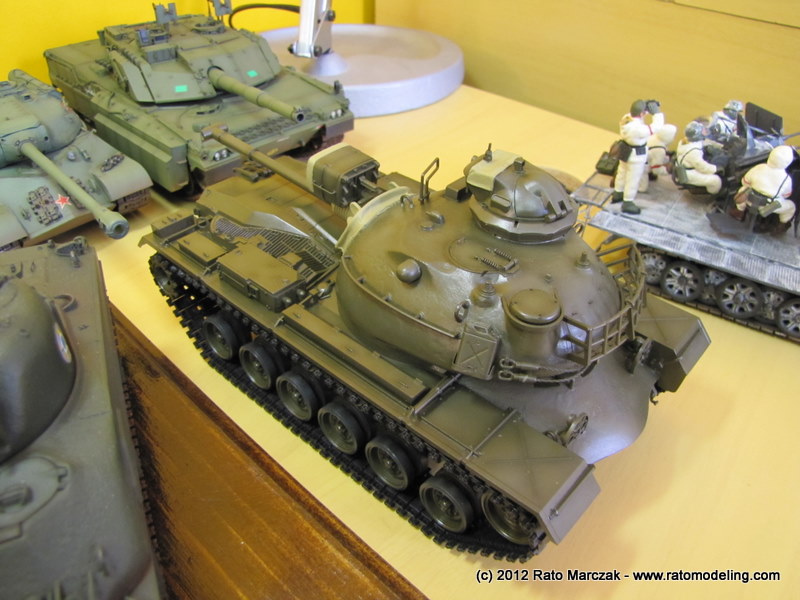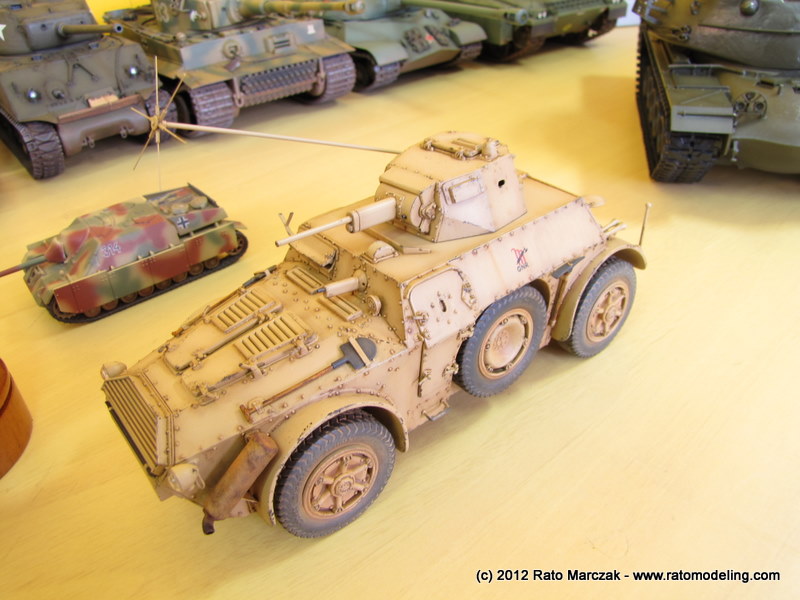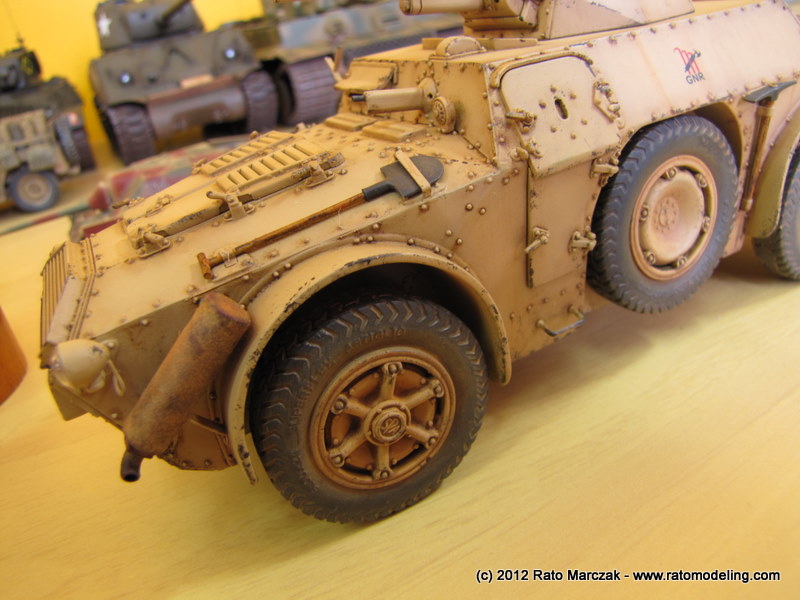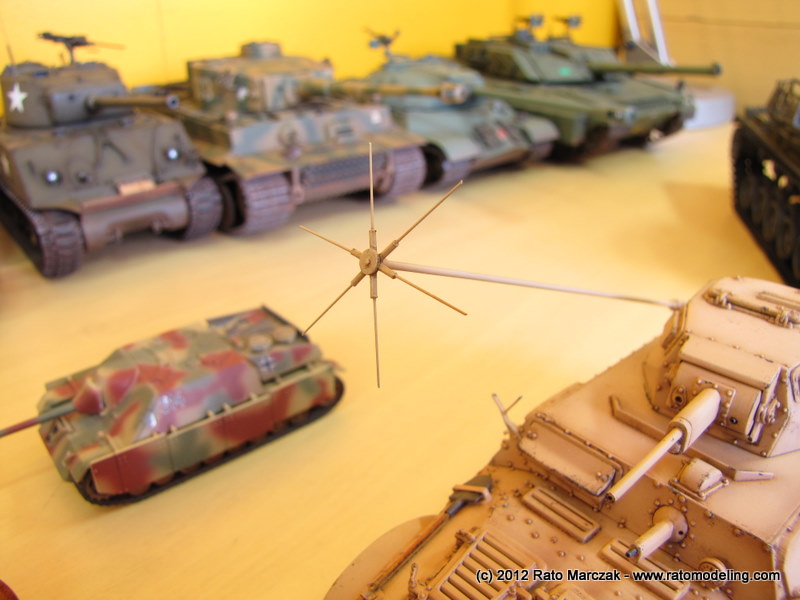 Jarbas showed us a Leopard in
Brazilian livery. The model was a gift he made to a retired Brazilian Army officer, and was built from spare parts in one week(!):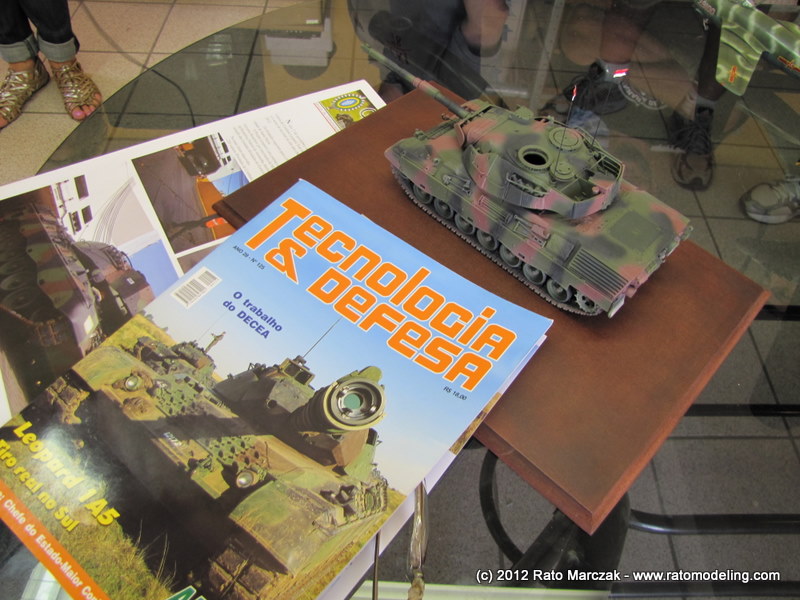 The TV team had the chance to record Rodrigo working on a model... for real, no fake here: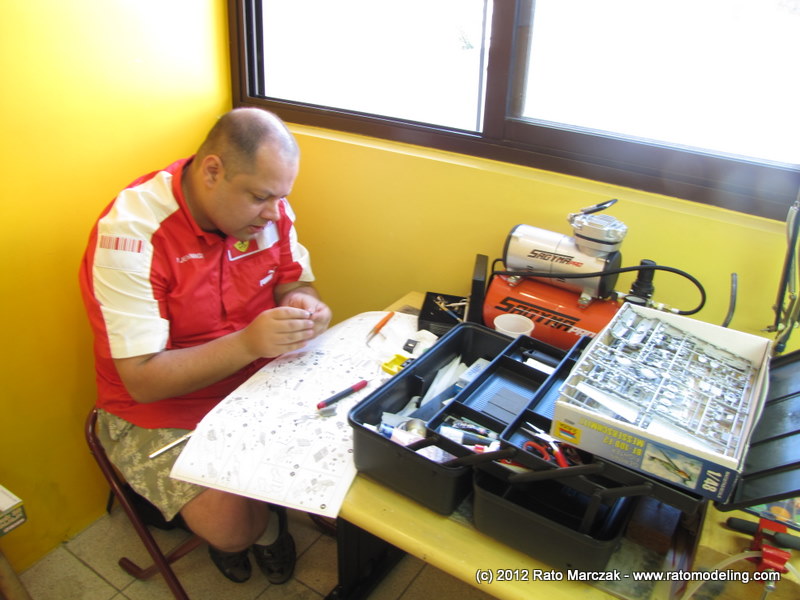 The interview ran very smoothly, including funny moments
: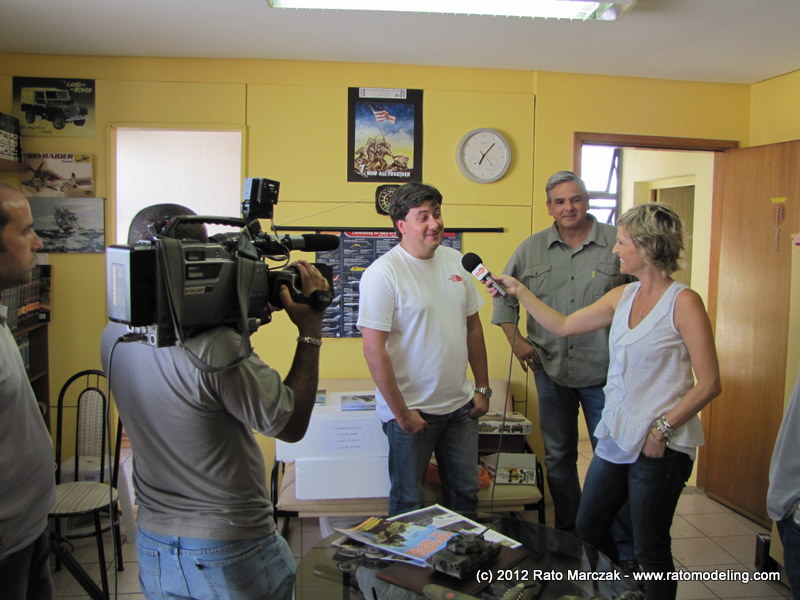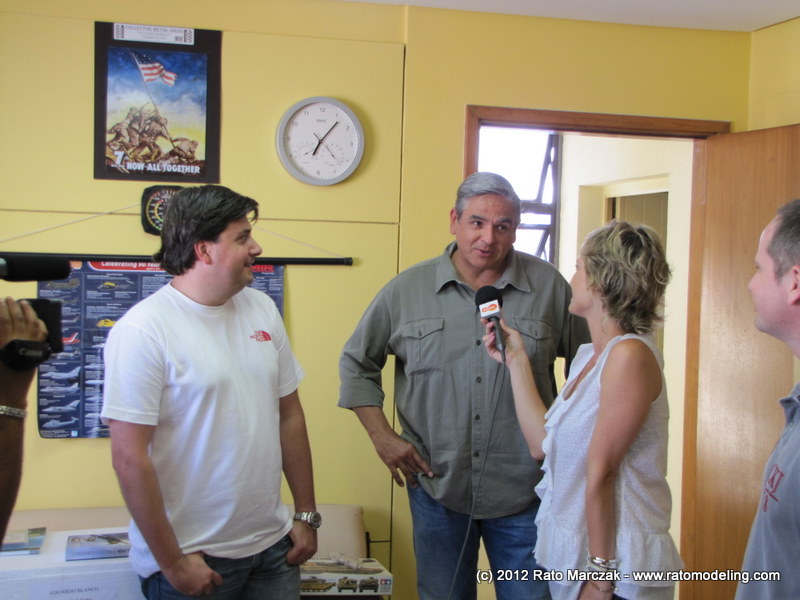 A here is the official photo for wives' matters (
Left to right, standing: Fabricio, Paulão, Blanco, Maísa, Jarbas...searching 109s, Victor, me and Bradley. Kneeling, left to right: Rodrigo and Cristian - some had already left)
: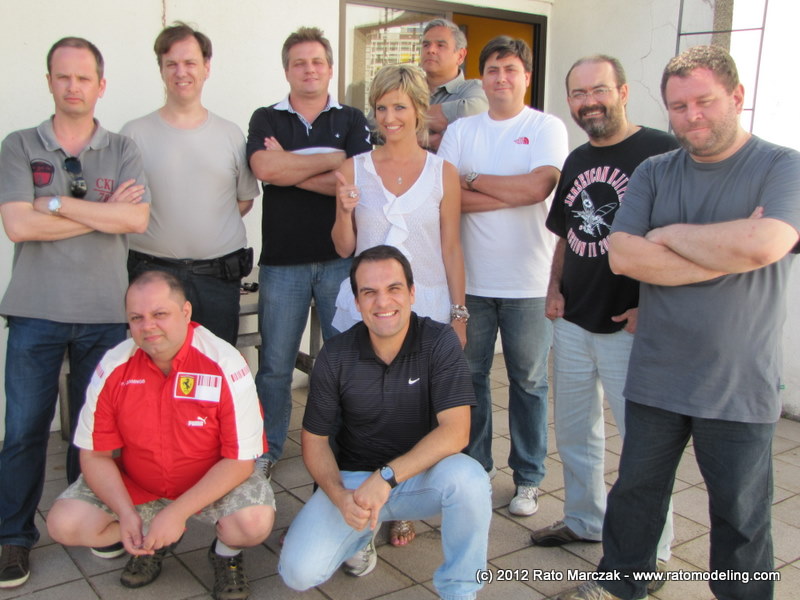 Let's wait to see the final report when put on air (probably in a few days). Thank you boys! Good show...



Rato Marczak
© 2012