March 28th, 2015 modeling club meeting and HQ reopening
Photos by Jackson 'Bradley' and Carlos Alexandre unless noted
| | |
| --- | --- |
| Where: | Styrene Cave, Porto Alere, Brazil. |
| When: | March 28, 2015 |
| Who: | Southern Modelers Express Machine |
| Why: | Booze, new kits, new jokes and modeling... |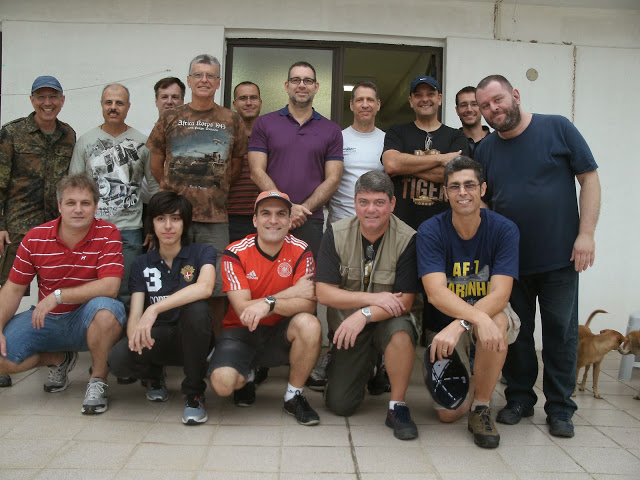 The reinauguration of our club HQ happened on the last Saturday of March. Your editor couldn't make it, but the gang was there. The reason for the special meeting was the end of the overhaul we did in the facilities of the club, now with much better resources and workbenches:

The guys brought their latest models: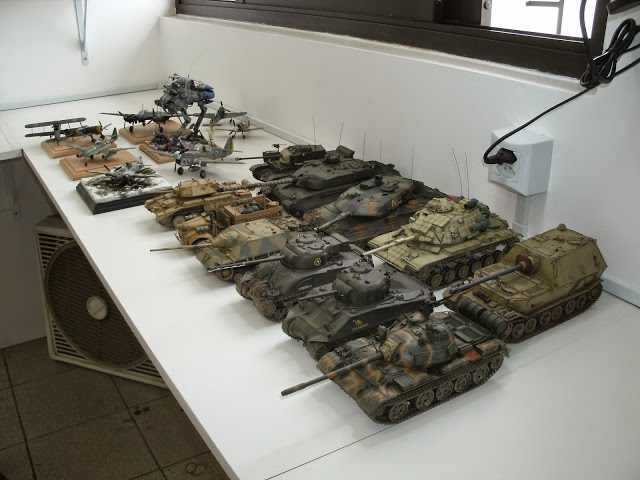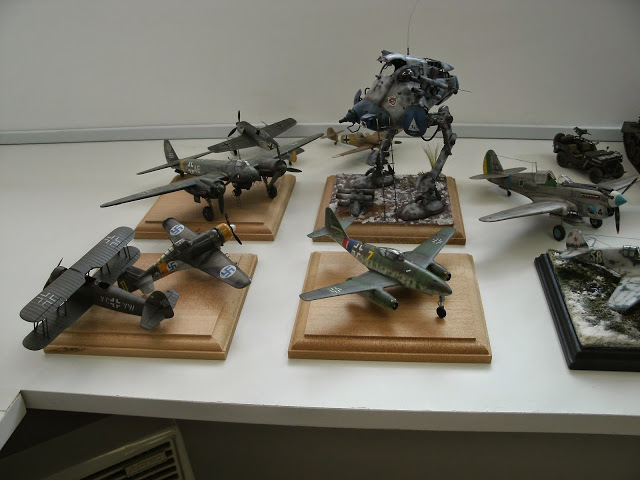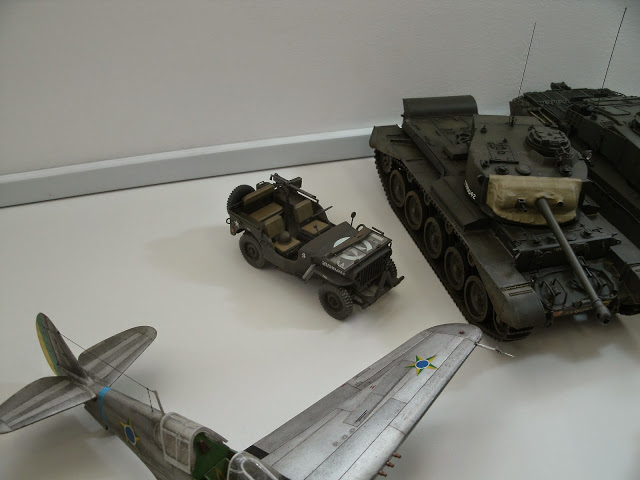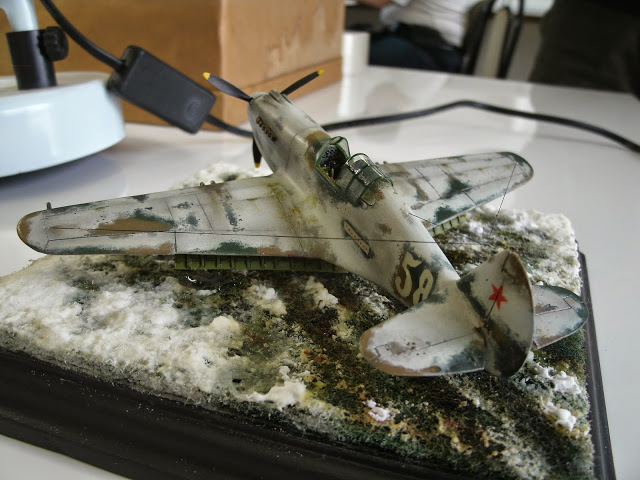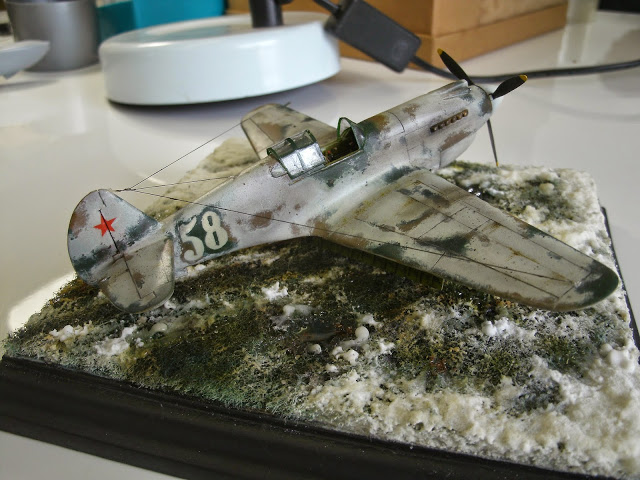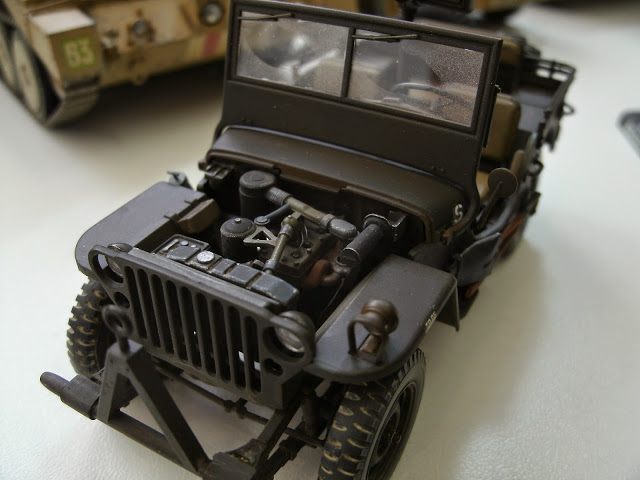 And since it was a special occasion, there was snacks to everybody, for free: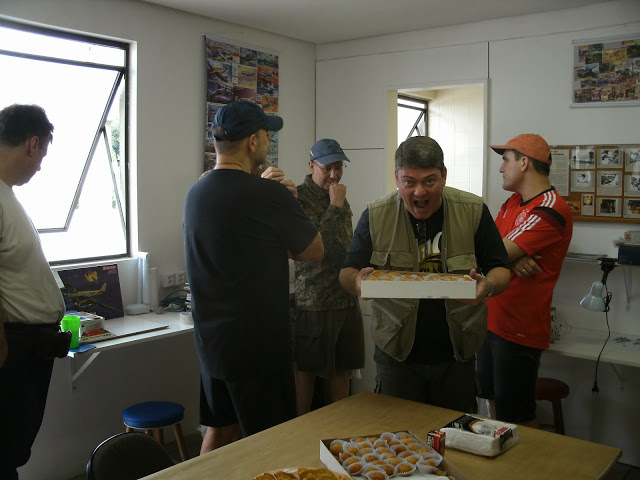 Family time for some. Here is Lenon, his boy and wife...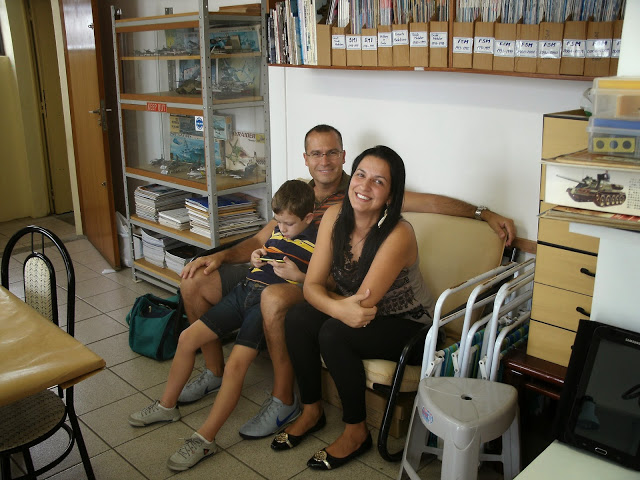 ... and thoghtful time for others. I don't know what made Alex stare so seriously to those models...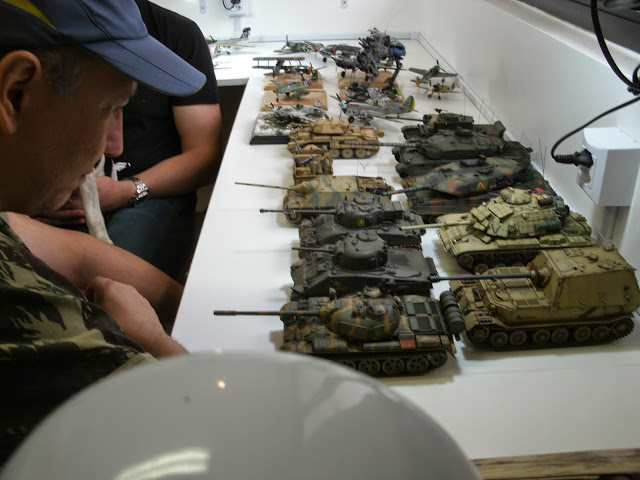 The meeting started early in the afternoon and went all the way until evening.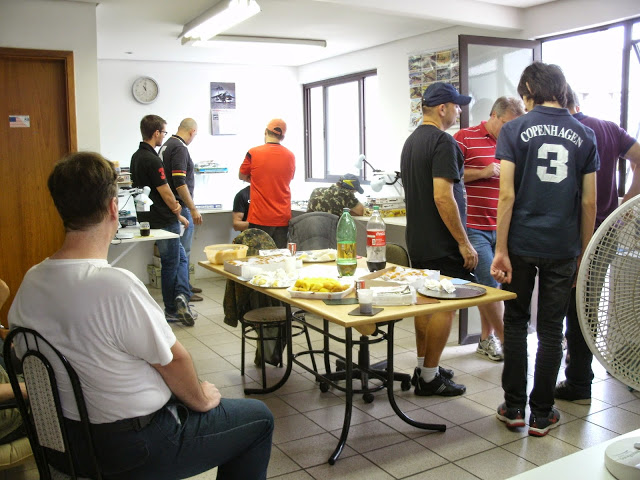 The guys from Caxias do Sul came and presented the club with a wonderful painting of a Spitfire. Here is Blanco receiving the gift (center), Copat (left) and Basso. A bit thank you guys!!!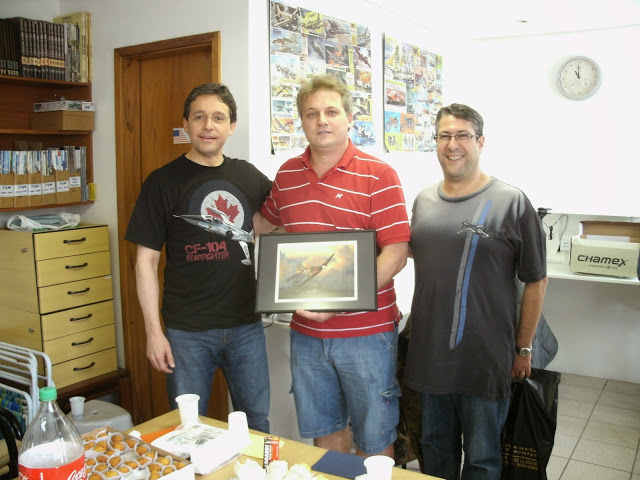 Our own Cristian donated a gorgeous 1/35 figure set -
thank you mate -
and Nestor (right) was the lucky winner: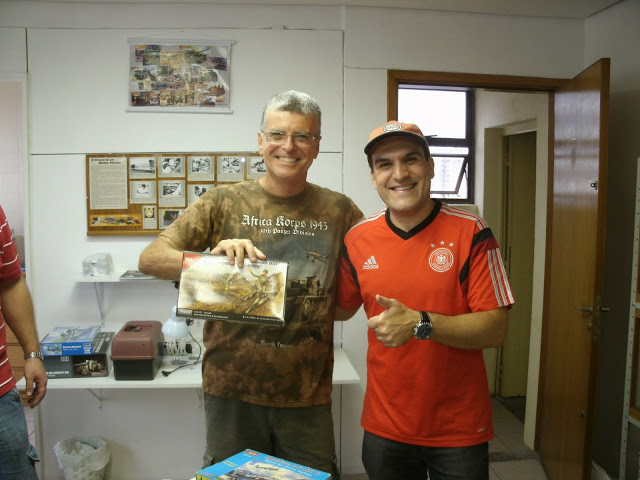 The next raffle was a 1/400 U-boat type VII-C sponsored by Blanco, won by our Bruno (right):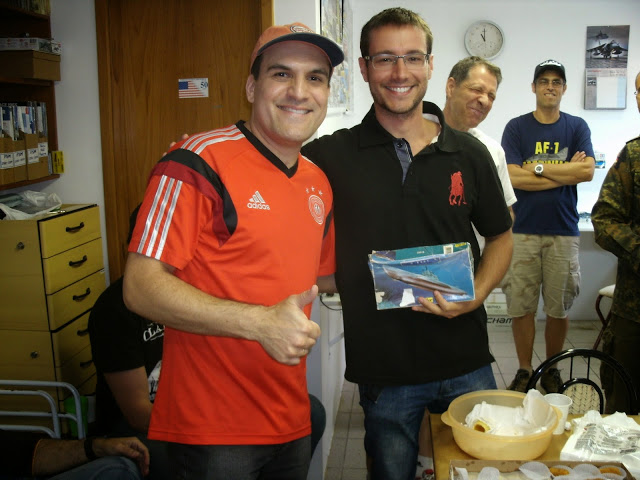 Helder 'Luft46' Milani sponsored the next prize, a ICM Spitfire in 1/48 won by Fred (left). Thank you Helder!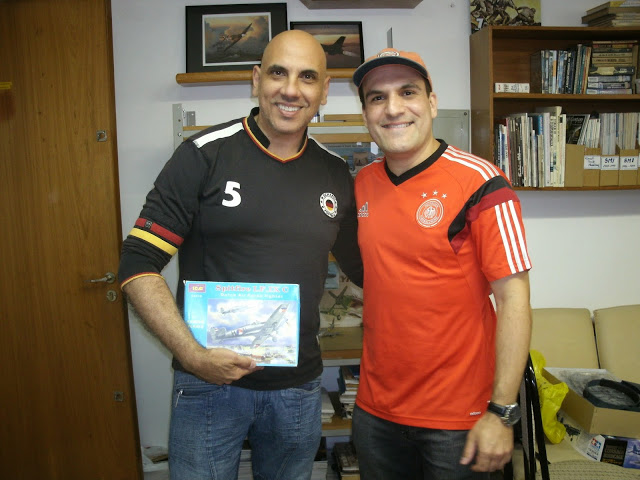 The last raffle was won by Basso (who had already left by then), a wonderful Tamiya F-16 in 1/48 scale, sponsored by Marcelo Mascarello (thank you Masca):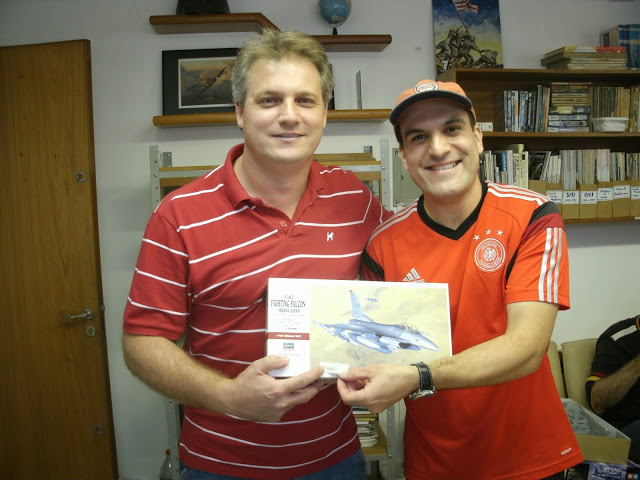 Once againm, our sincere thanks to everybody who sponsored the raffle prizes. Time for the official photos. Standing (L to R): Sandro, Fred, Paulo, Lenon, Chaves, Raguenet, Nei, Jerônimo, Nestor and Alex. Kneeling: Bruno, Volmir, Shinke, Zarichta and Erico: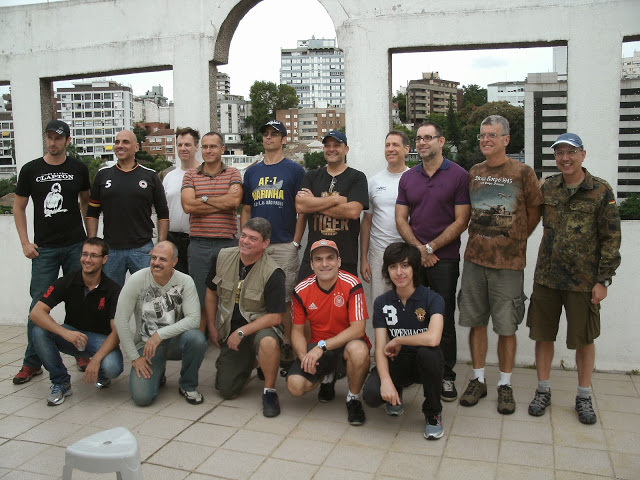 See you in the next meeting...
Rato Marczak
© 2015