June 25, 2015 modeling club meeting
| | |
| --- | --- |
| Where: | Styrene Cave, Porto Alere, Brazil. |
| When: | June 25, 2015 |
| Who: | Southern Modelers Express Machine |
| Why: | Booze, new kits, new jokes and modeling... |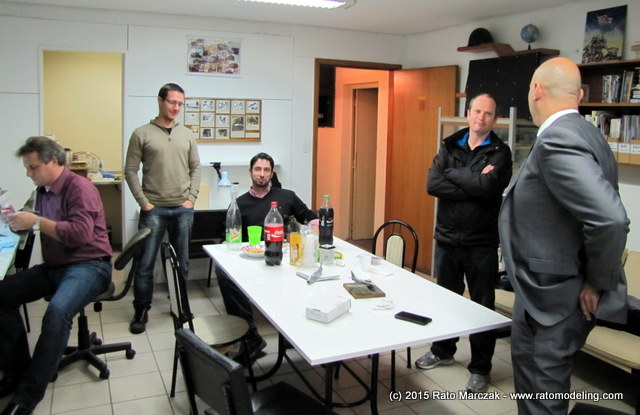 Last Thursday (June 25) we had another monthly meeting at our club HQ. Few people present, but it was a fun and productive meeting. Let's start with Bruno's last project, the Academy F-86 Sabre in 1/72 scale. A wonderful job...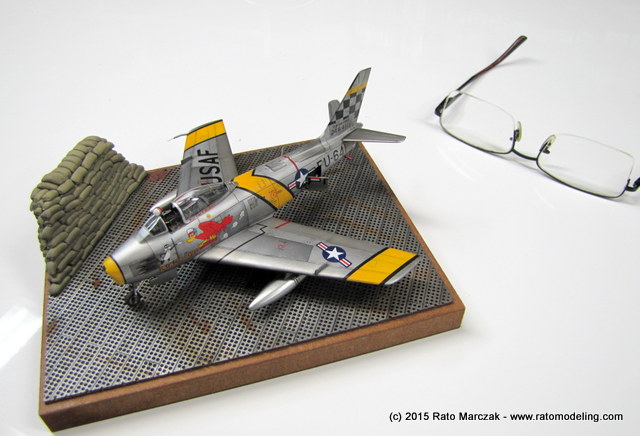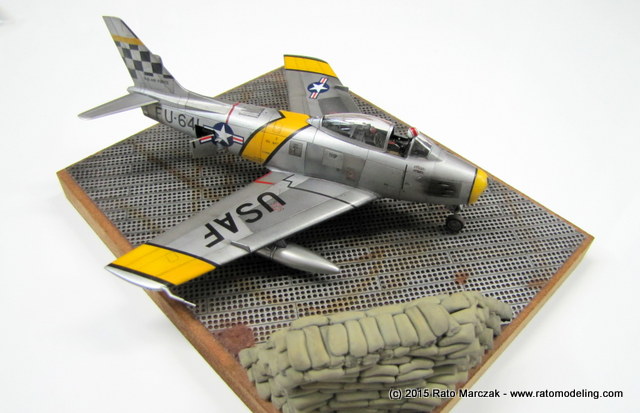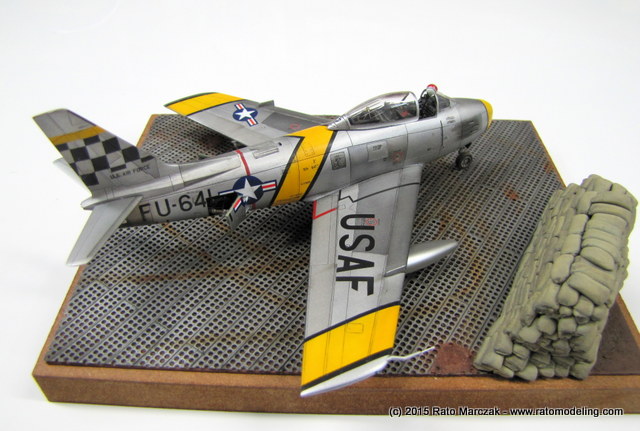 Bruno made a wonderful base, with a PSP planking and a sandbag protective wall: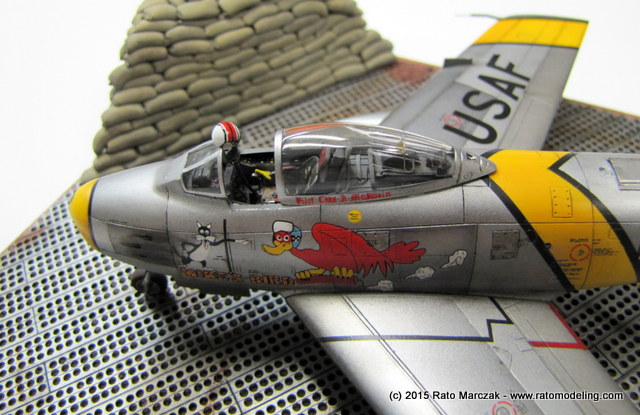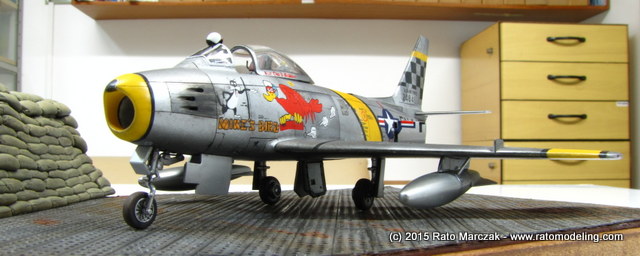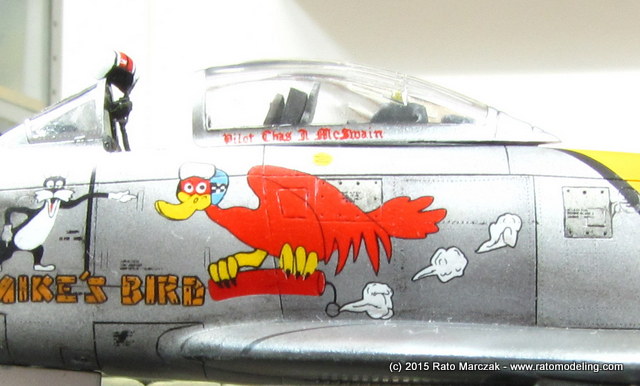 Now, check this out: when I asked him which brand was the PSP base, he said "It is a plastic sheet. I scribed the lines and drilled every hole in it.". Can you believe that? We already knew that Bruno was a skilled modeler of the new generation. Now we also know he has a loose nut in his head: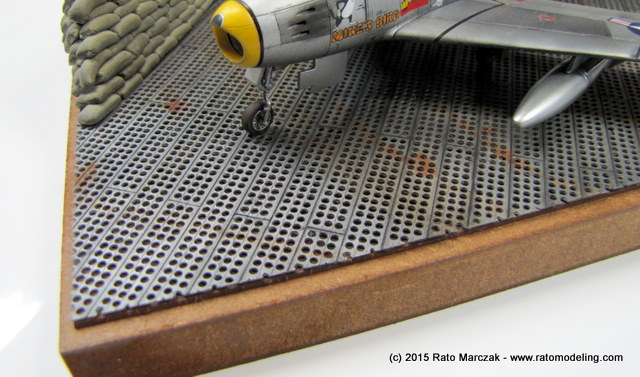 Bruno is also working on a 1/72 Eduard MiG-15, which he is riveting, as you can see: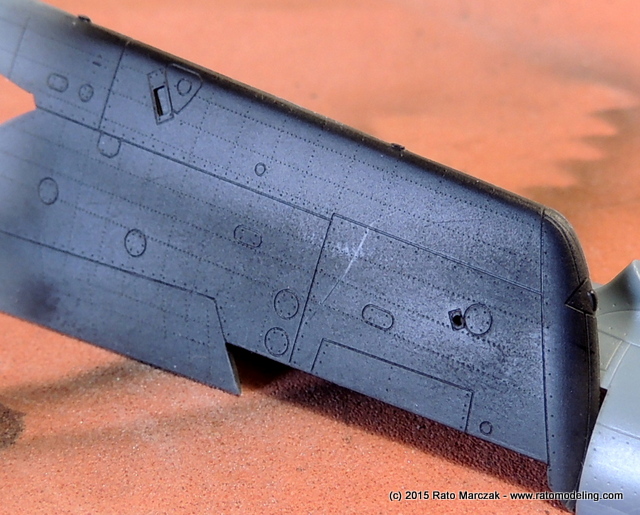 Fabricio Fay brought three figures finished with his usual talent: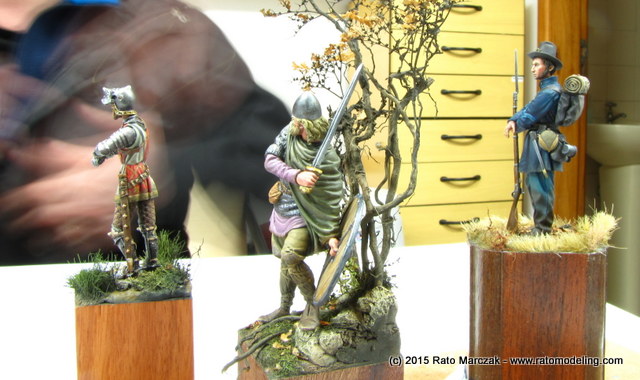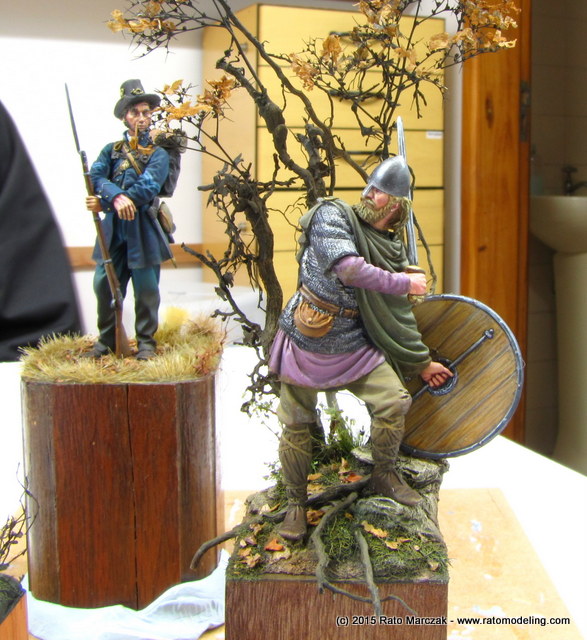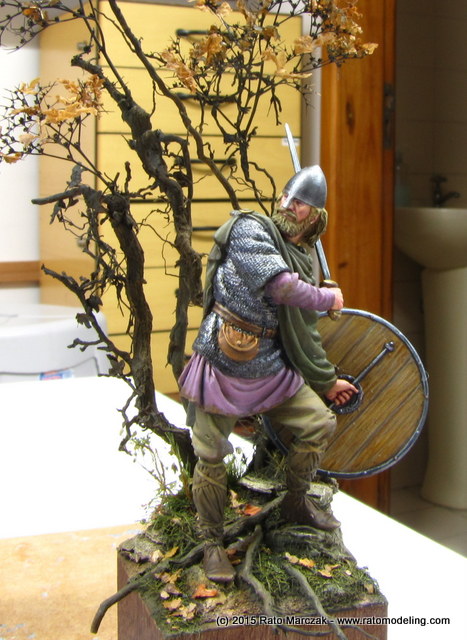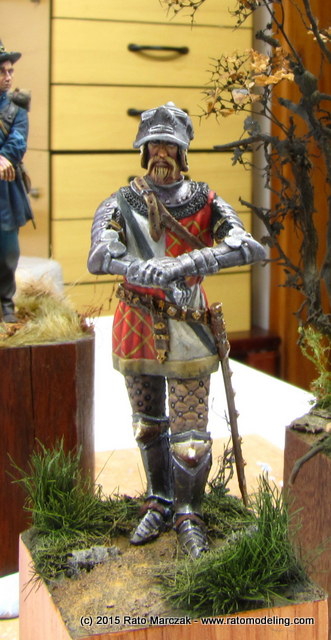 This Union soldier was painted without using any kind of metalic paint... All metalic effects were achieved using lightening effects: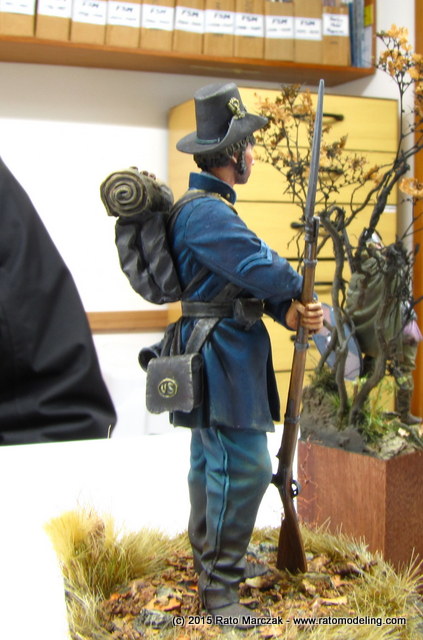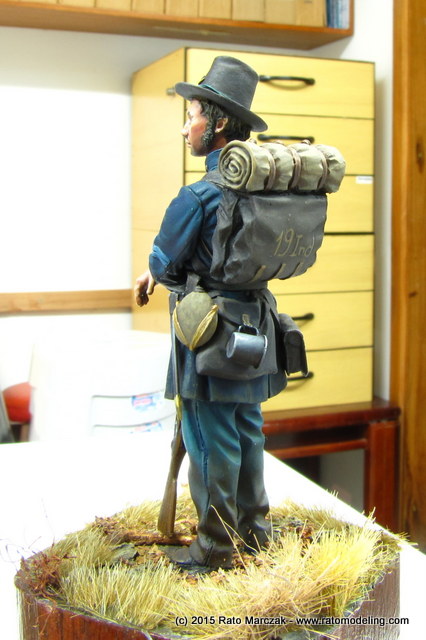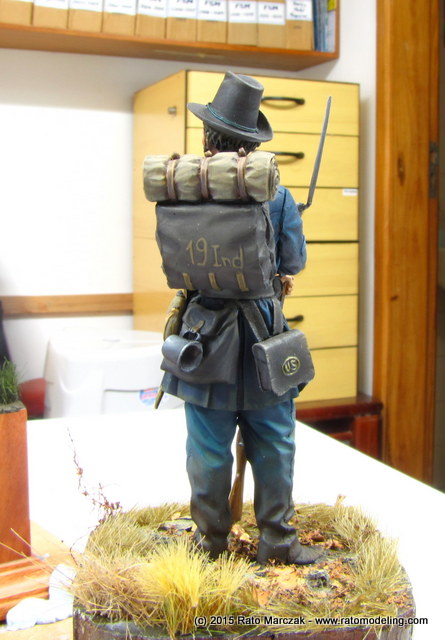 But one of us was woking on the models instead of talking. Guess who?
Yeah, Blanco worked on de decals of his Eduard Bf-110 in 1/48 scale: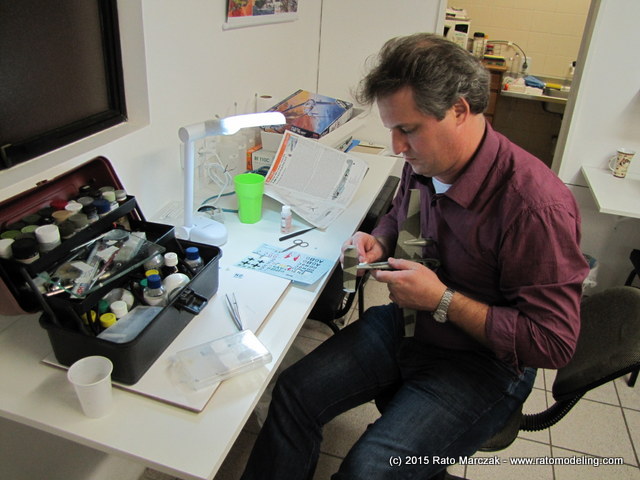 Lenon brought his Hasegawa F-4 in 1/48 with the basic painting done. My photo don't do justice to the excellent finish he's got on this one: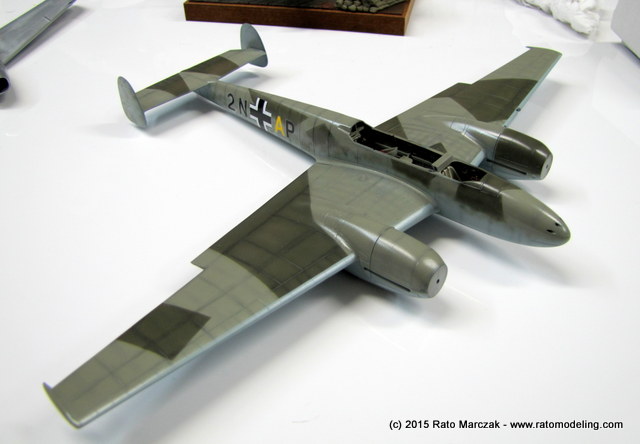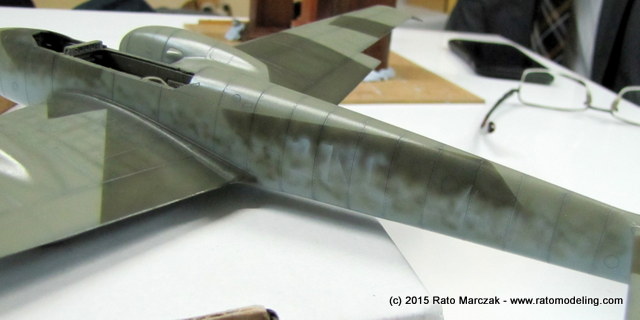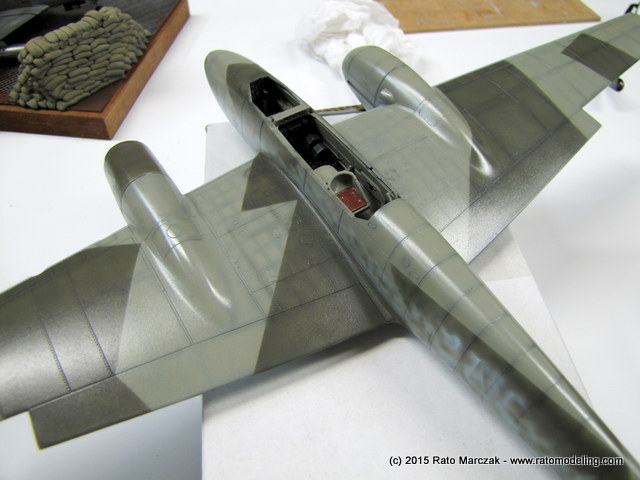 Blanco also brought his F-86 in progress: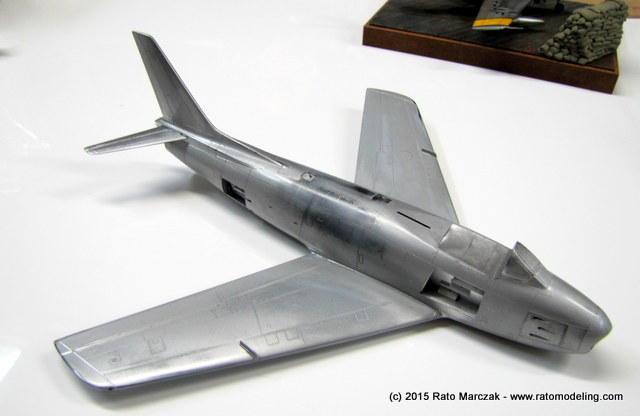 We went on with good talking and laughing until late in the night...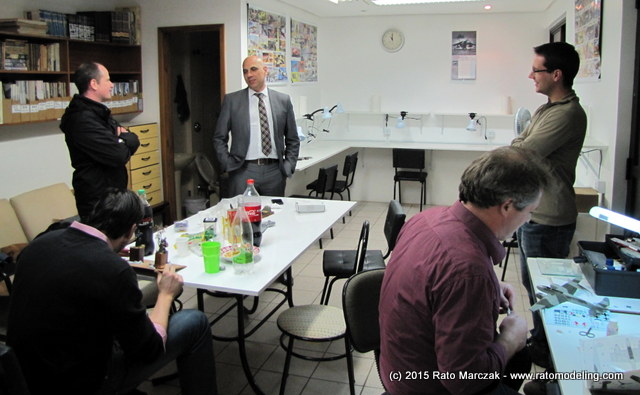 See you in the next meeting...
Rato Marczak
© 2015