October 22, 2015 modeling club meeting
| | |
| --- | --- |
| Where: | Styrene Cave, Porto Alere, Brazil. |
| When: | October 22, 2015 |
| Who: | Southern Modelers Express Machine |
| Why: | Booze, new kits, new jokes and modeling... |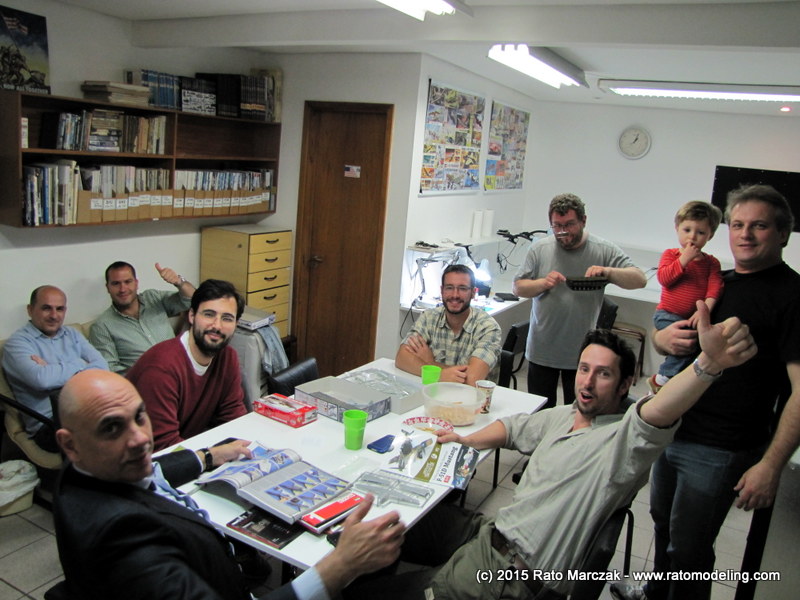 On Thursday, October 25th we had another monthly meeting at our club HQ. There are a couple of new boys in the club: Fernando and Rodrigo. Welcome aboard, fellows!


Fernando started bringing a lot of magazines and books on weathering. He is a Ph.D. student at UFRGS and has just returned to the hobby. Of course, Fred and Sandro checked out the excellent material: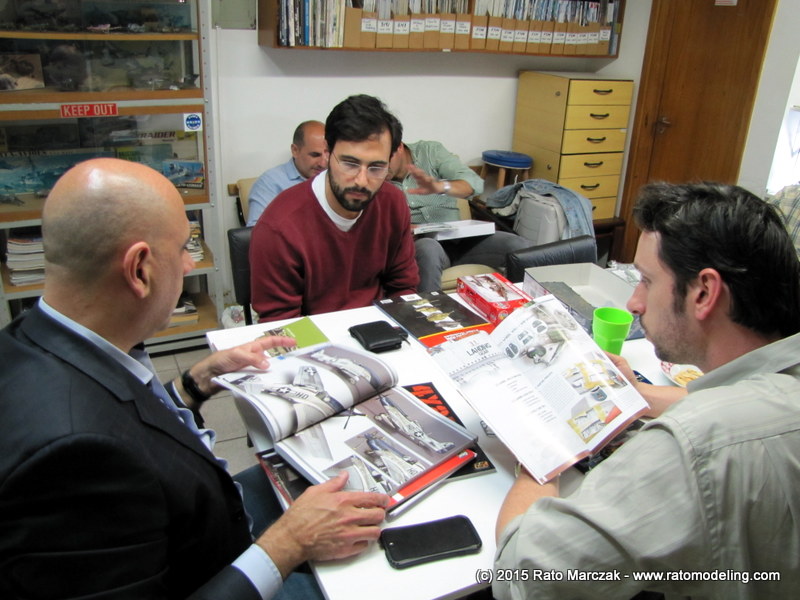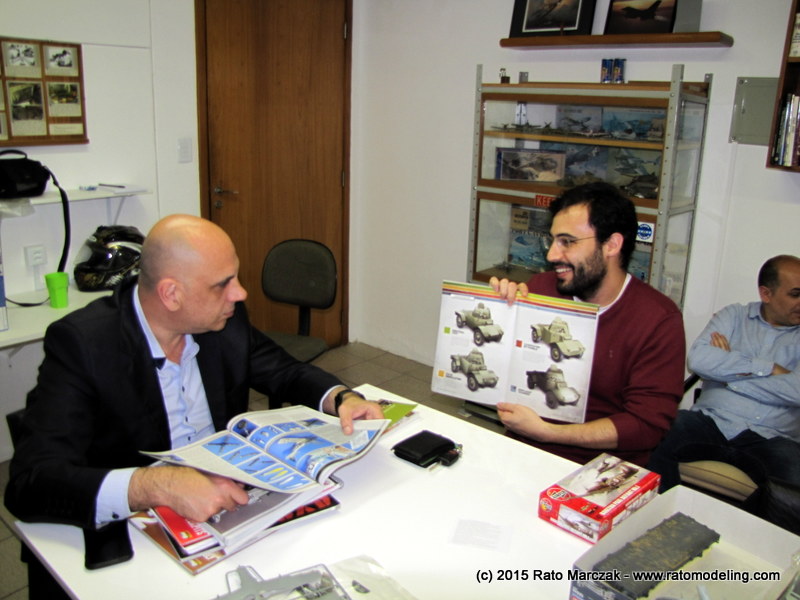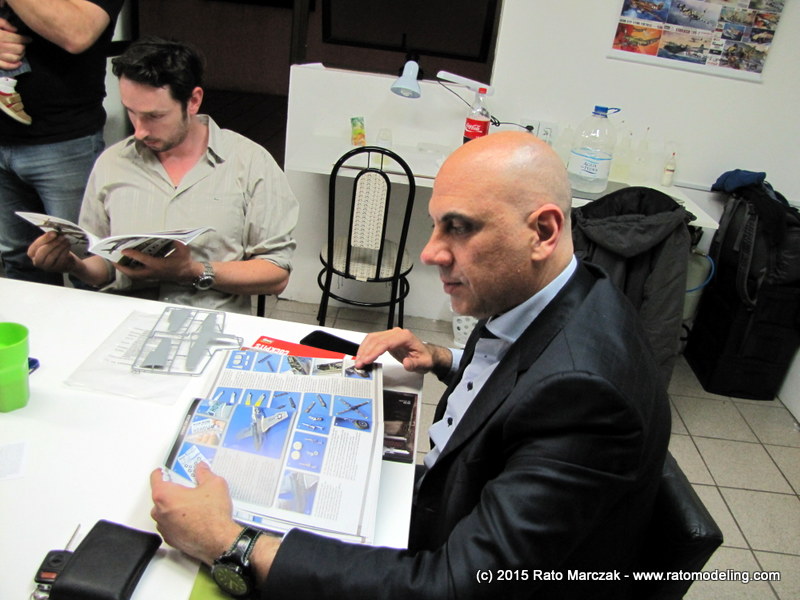 Another very special presence that night was Felipe, here with his daddy Blanco - for the first time in years not building something during a month reunion...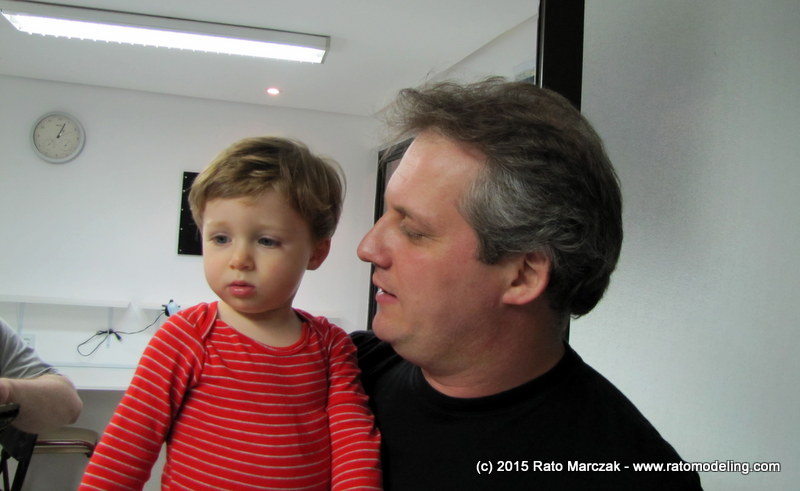 A few kits and ongoing projects: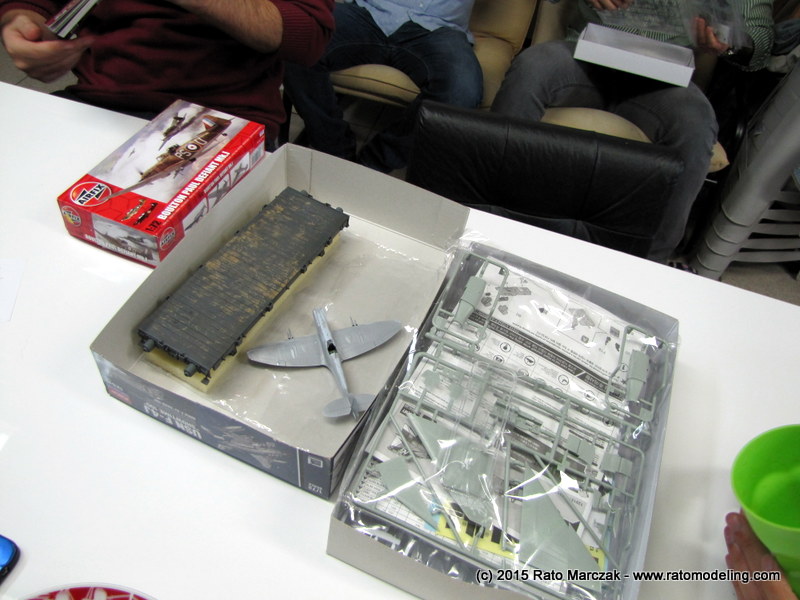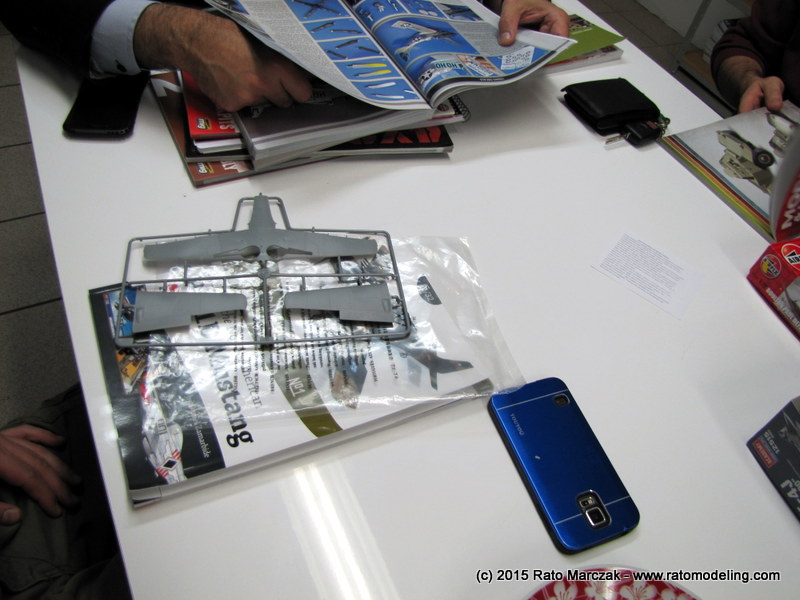 As usual, Bradley was working on one of his crawlers: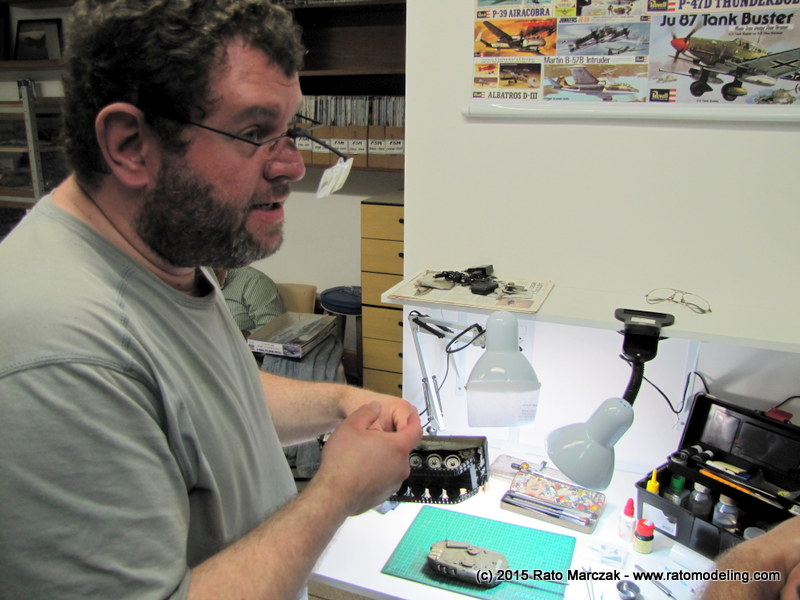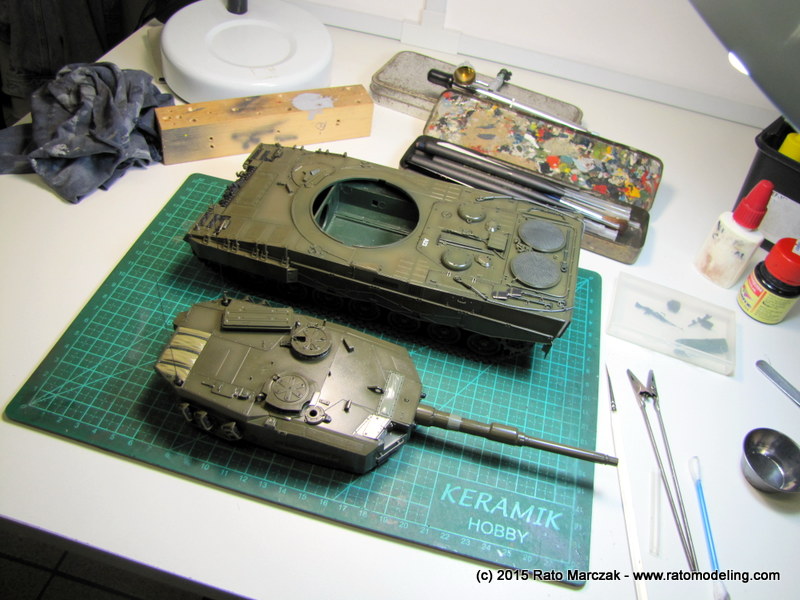 Contributing to much of Blanco's disappointment, Felipe seems more interested in tracks than in Messerschmitts. Way to go, Felipe: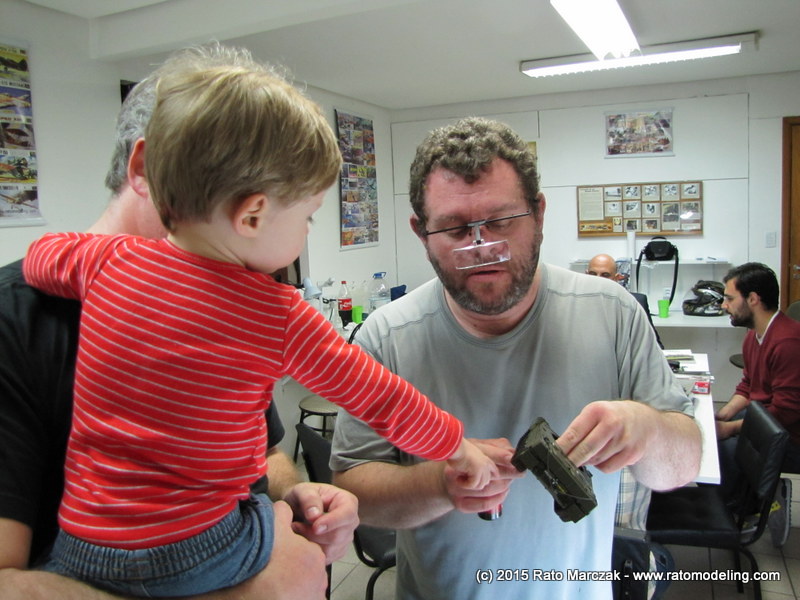 Here are Rodrigo (left) and Lenon discussing how plastic models evolved since the time the former still had some hair left: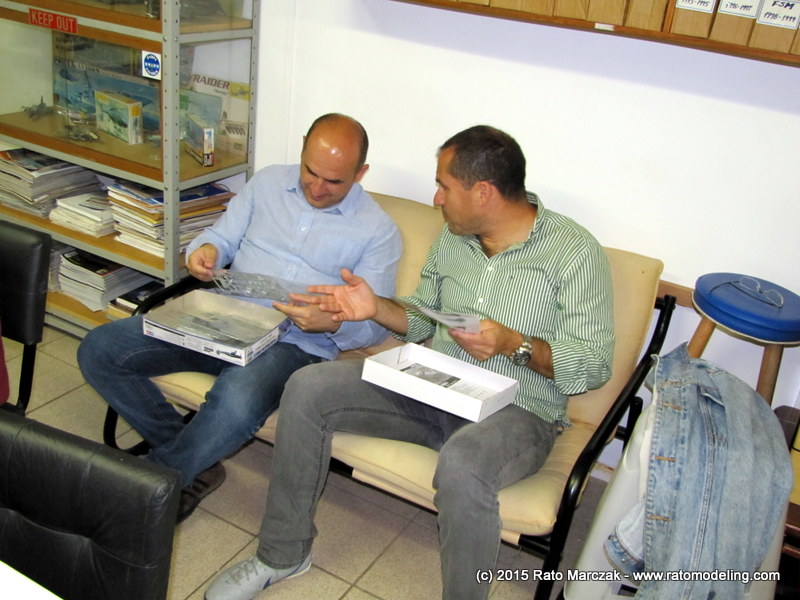 Good meeting, lots of talking, and the promise of full house in the next ones...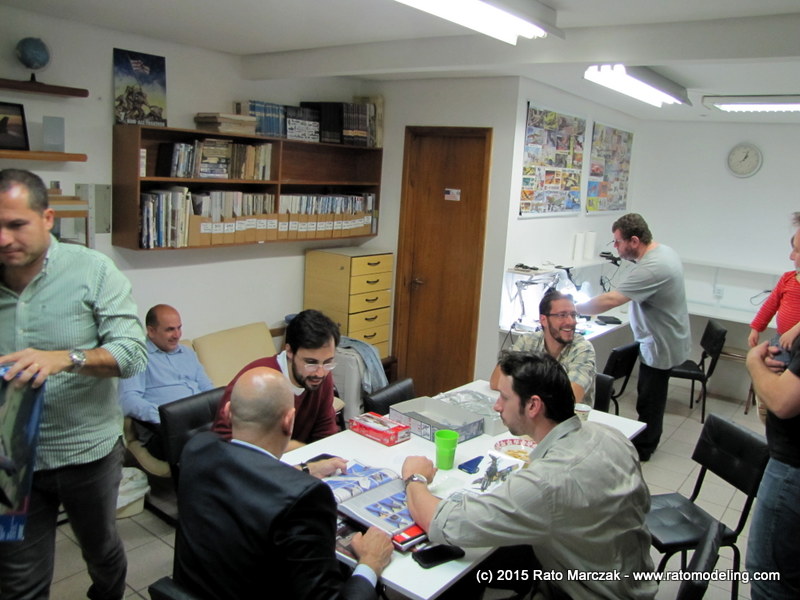 See you in the next meeting...
Rato Marczak
© 2015