December 17, 2015 modeling club meeting
| | |
| --- | --- |
| Where: | Styrene Cave, Porto Alere, Brazil. |
| When: | December 17, 2015 |
| Who: | Southern Modelers Express Machine |
| Why: | Booze, new kits, new jokes and modeling... |
On December 17 we had our last monthly meeting of 2015, at our club HQ. We had a good attendance, several models on the table, new kits, new members and even the traditional raffle. I'm inclined to say it was the best meeting of the year.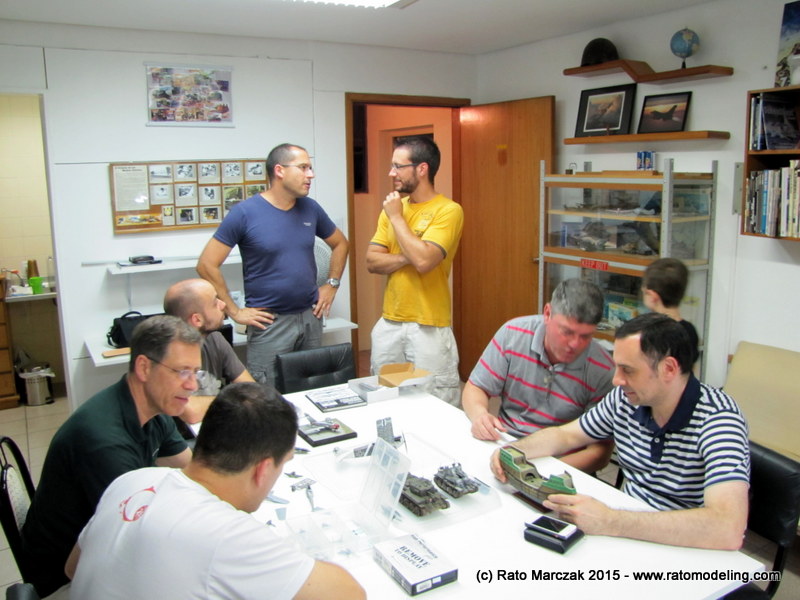 Most of us brought the latest completed models, therefore scrutinity was in order: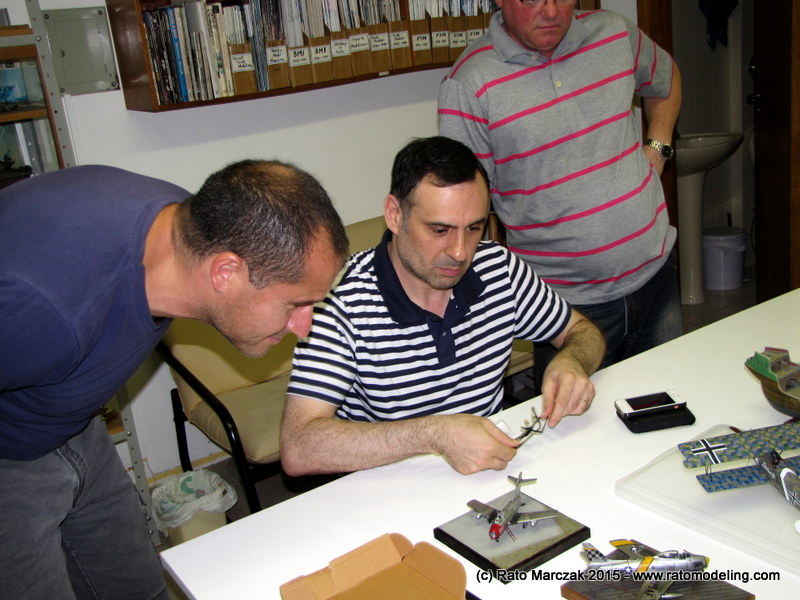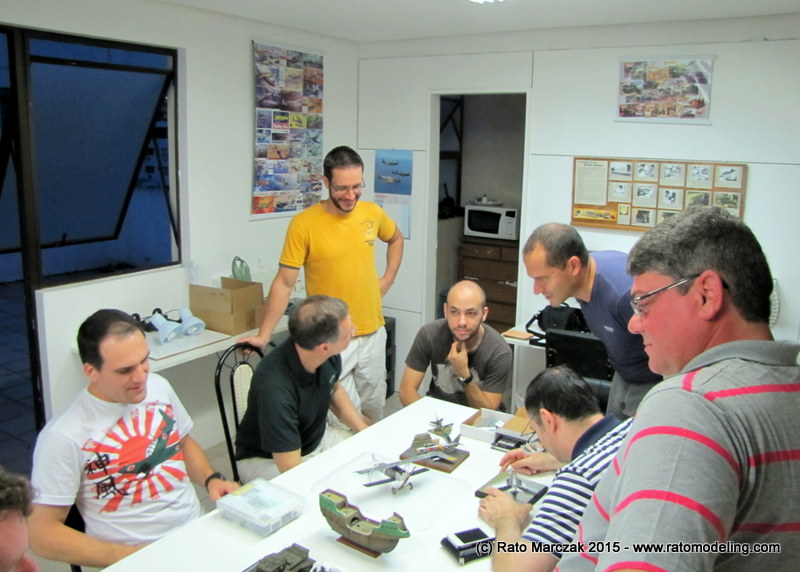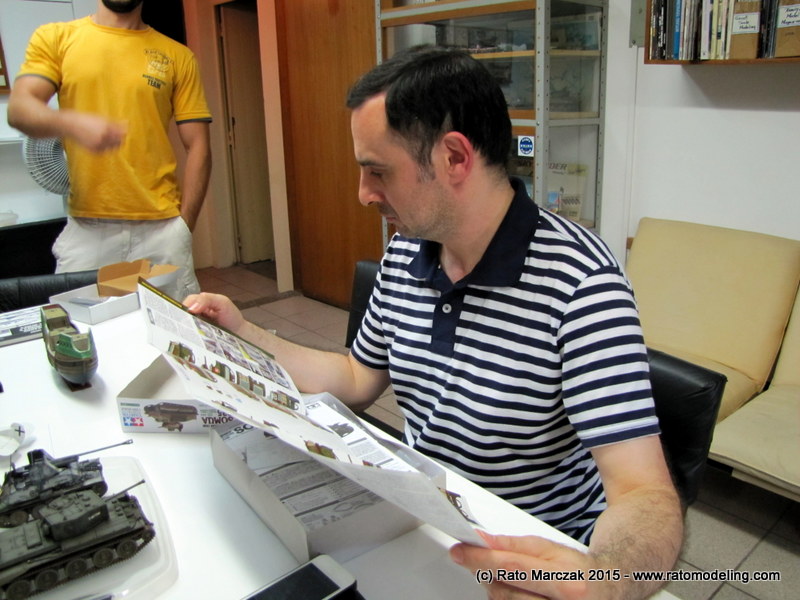 Cristian brought his recently completed Wingnut Wings Fokker. Ok, the kit is wonderful, but Cristian's job on it only made it shine even more. Congratulations, mate: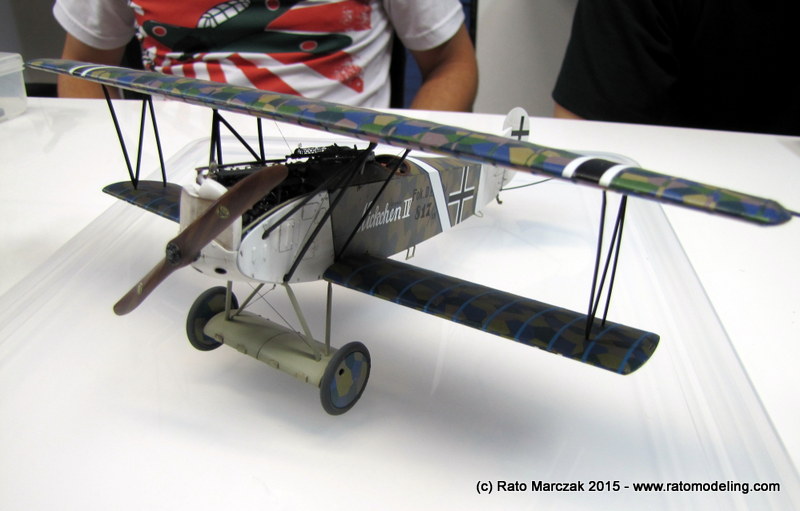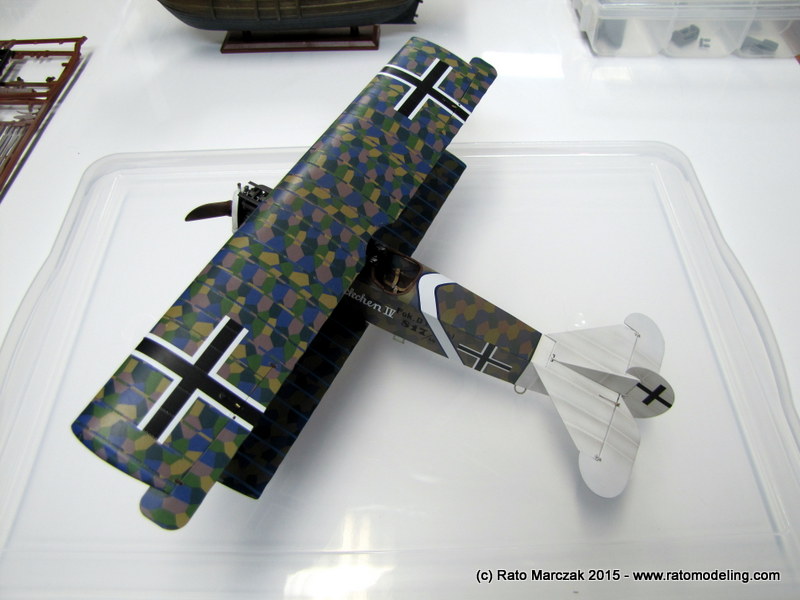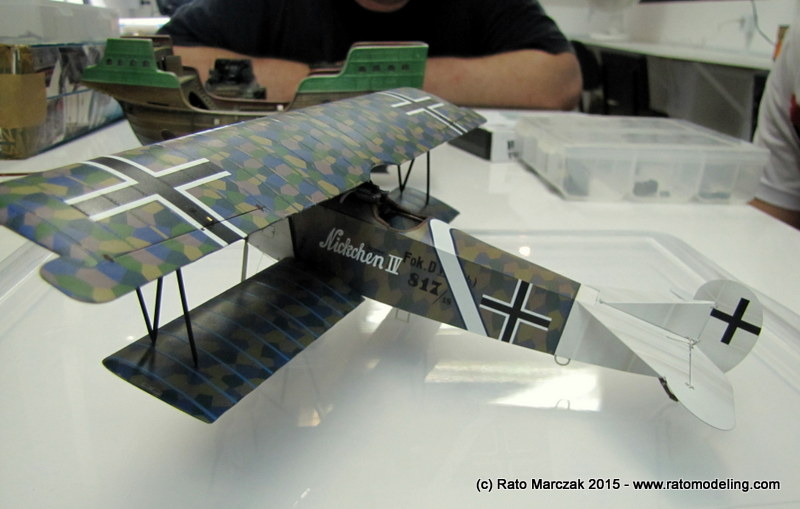 Bradley brought his latest two - a Marder and a Cromwell, both in 1/35 scale: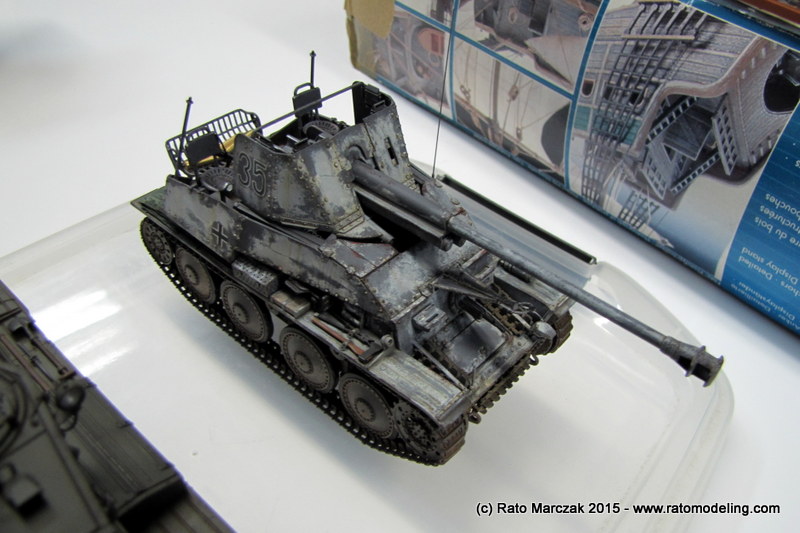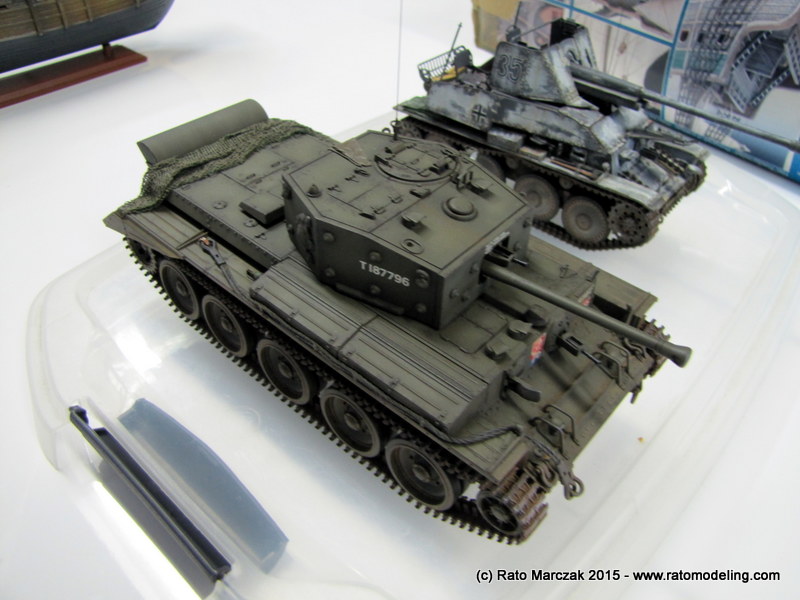 Fabrício dropped by after missing a few of the last meetings, and he hasn't let us down. He brought two magnificently painted (as usual) figures. I can't recollect the brand, but both are 1/32 scale. My photos don't even get close to making justice to his work, but here are them anyway: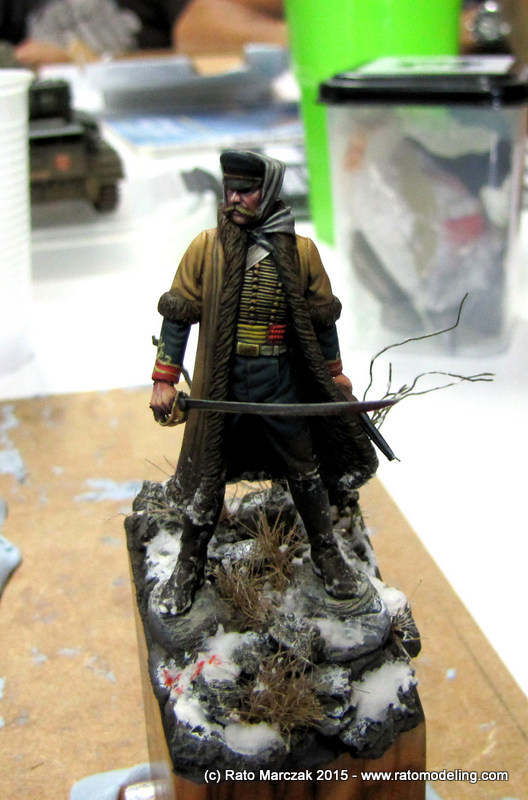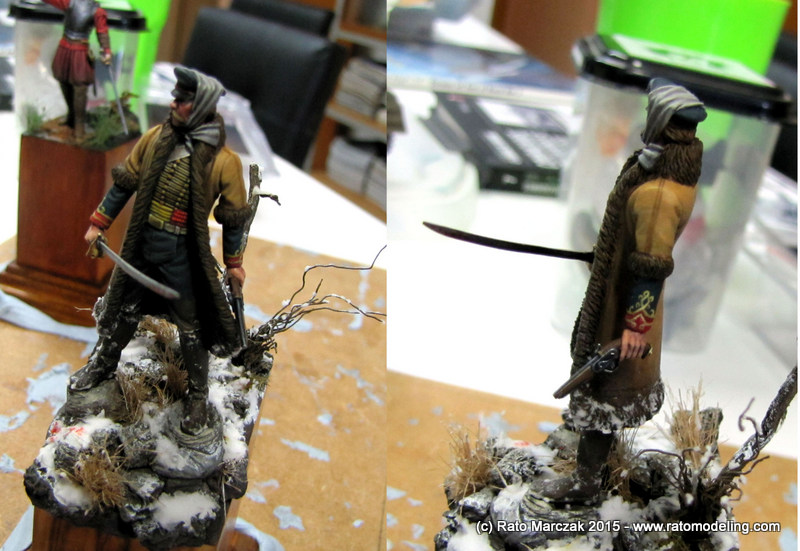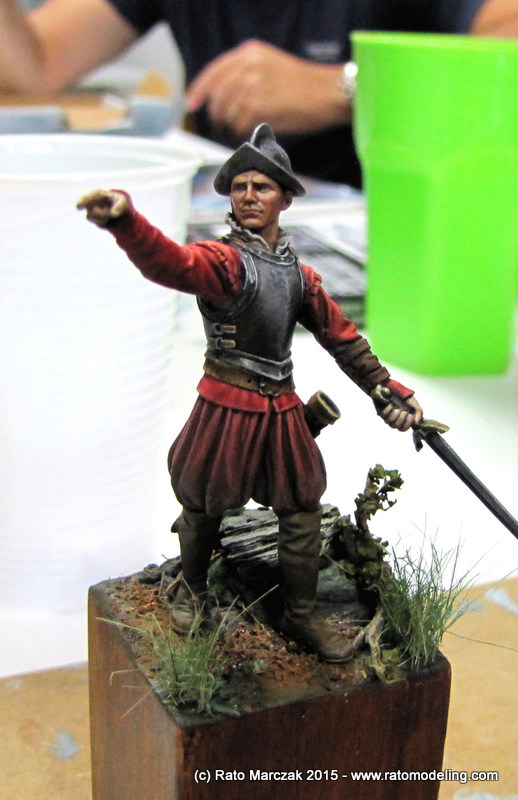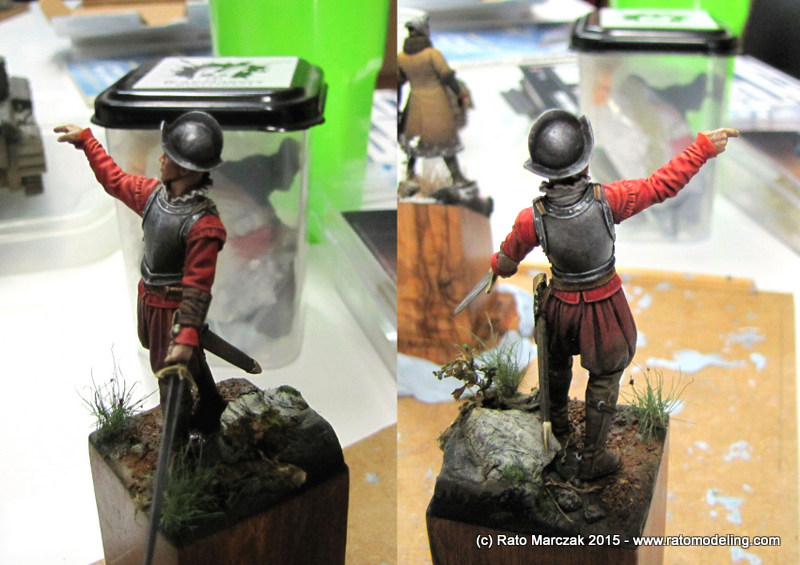 We had good number of new and not-so-new kits floating around, too. I loved the new Dragon's 1/72 Sea King and the Tyrrell 002. Lenon also brought a number of Monogram classics, and someone had the Kitty Hawk all new P-39 Airacobra in 1/32 scale - what a kit!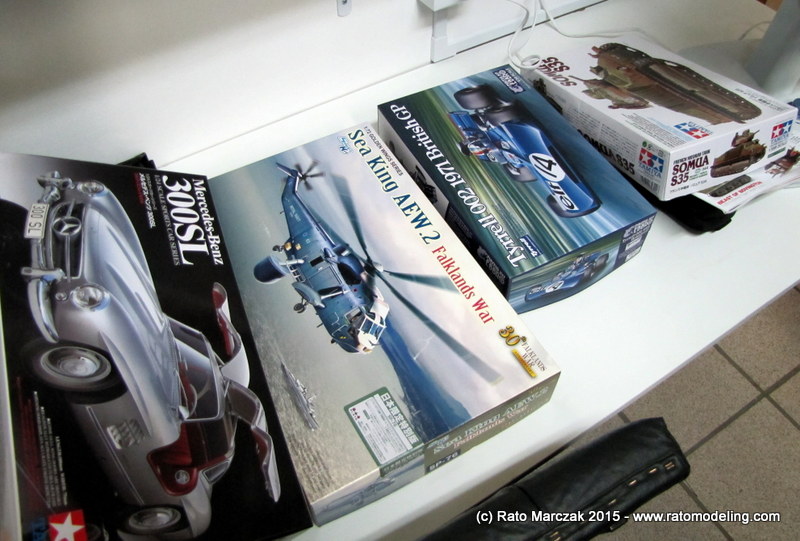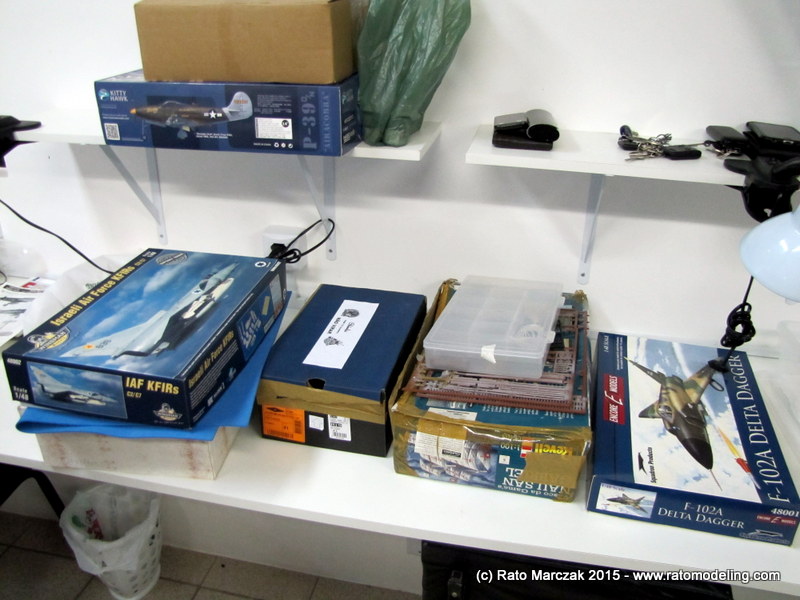 Among the 'work in progress' we had Bruno's MiG-21 nearing completation and Shinke's sail ship painted with a intensive use of hairspray: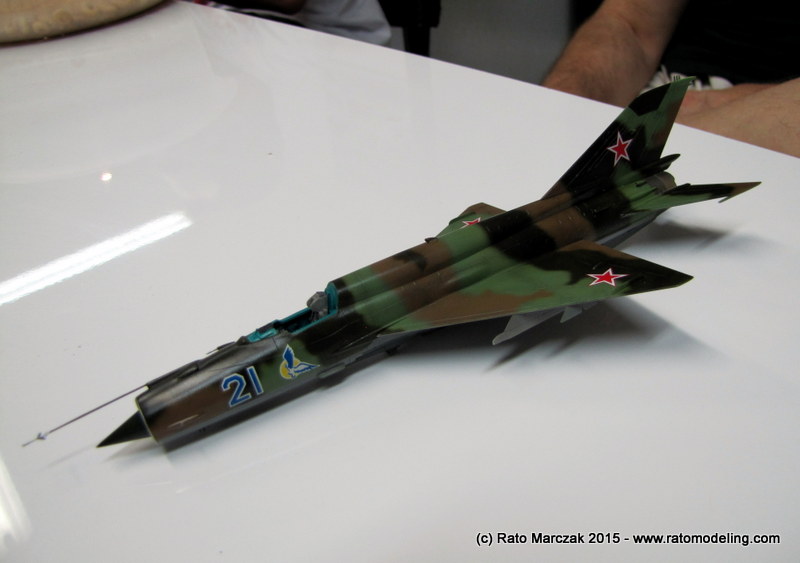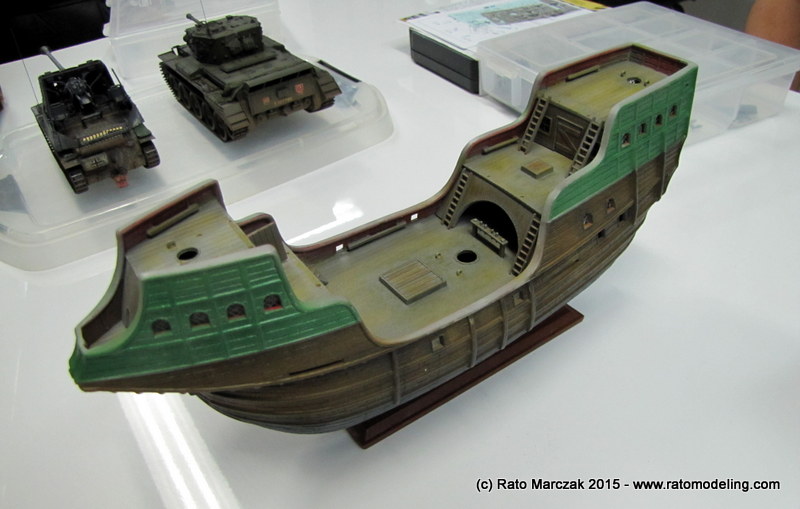 Cristian showed his progress with the AZ's Fw-190, and spent a good whole of the night listening to our resident Luftwaffe expert, Nei Biaseto.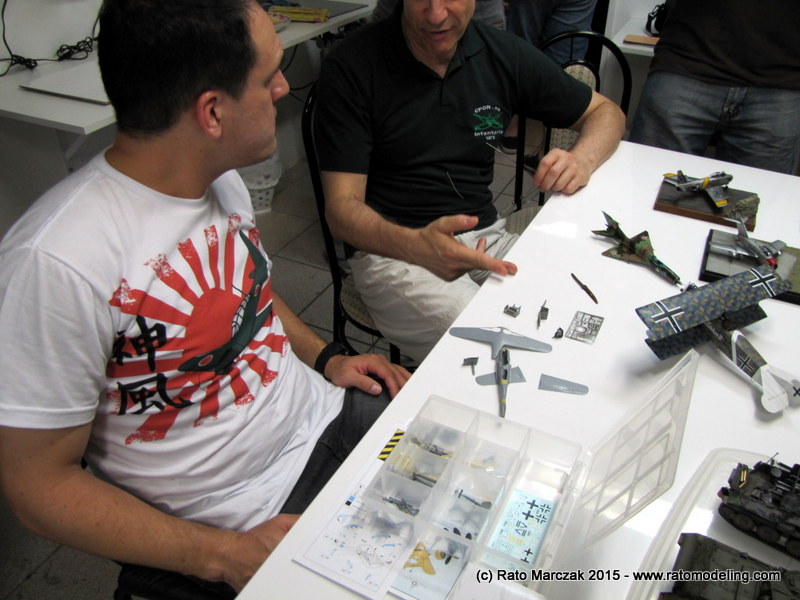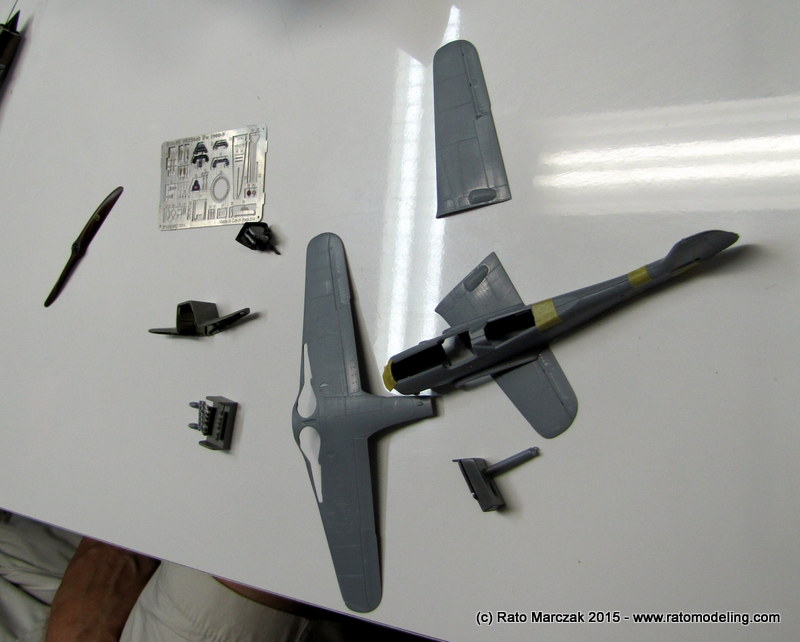 As usual, Blanco was working on one of his models, the Hobby Boss Fw-190 in 1/48 scale. Here is he discussing with Lenon, while Jarbas and Bradley are arguing about something in the background: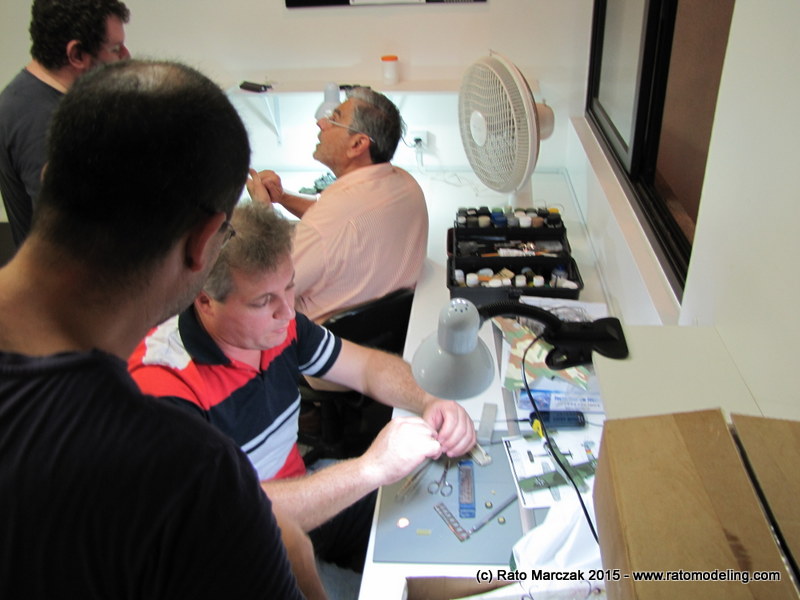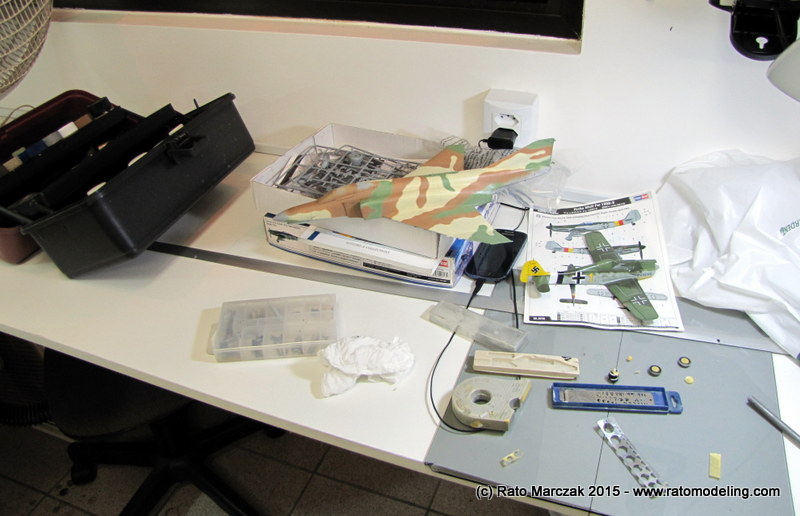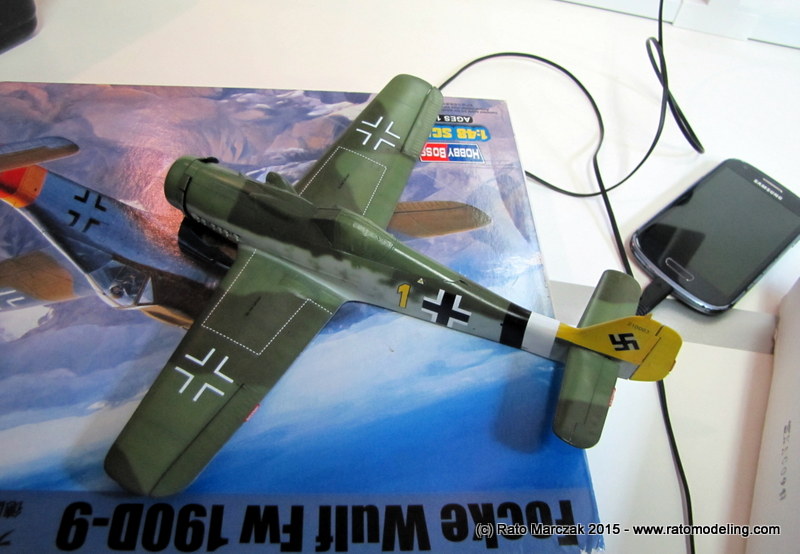 Lenon showed the Encore (Monogram) F-102. Although a classic kit, that boxing comes full of resin goodies. I really mean full...


Late in the night, here is Bradley working on his latest crawler: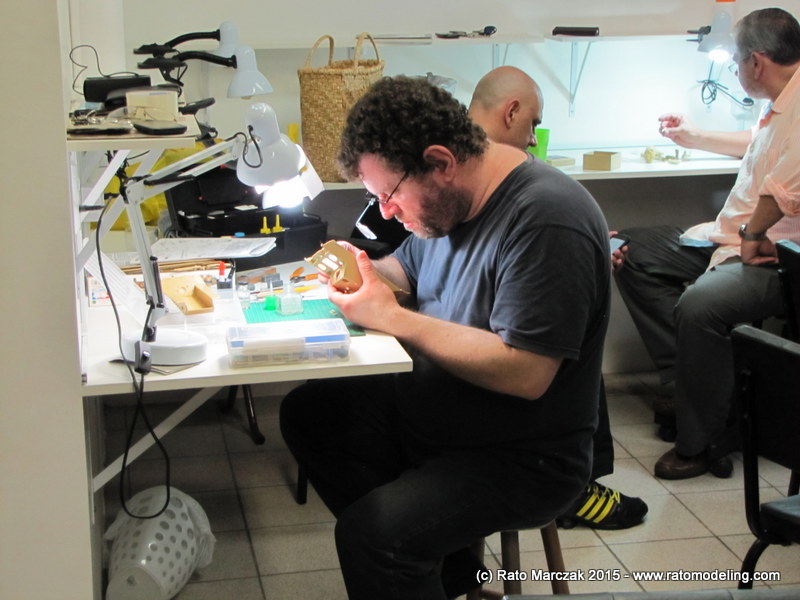 And don't ask me what, but something made our own Jarbas stare thoughtfully at these two ones: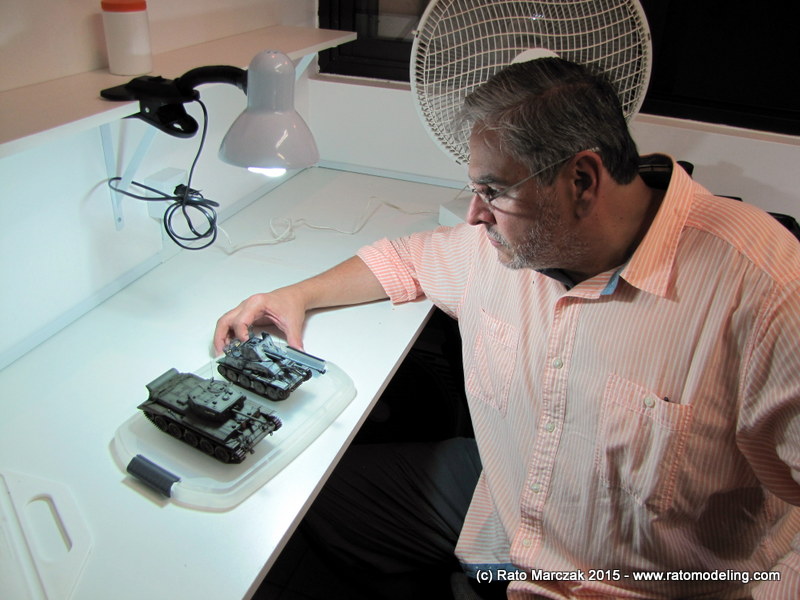 At the end of the night, we had a raffle of a couple of Osprey books. Fred was the happy winner of the volume on the Me-262 aces...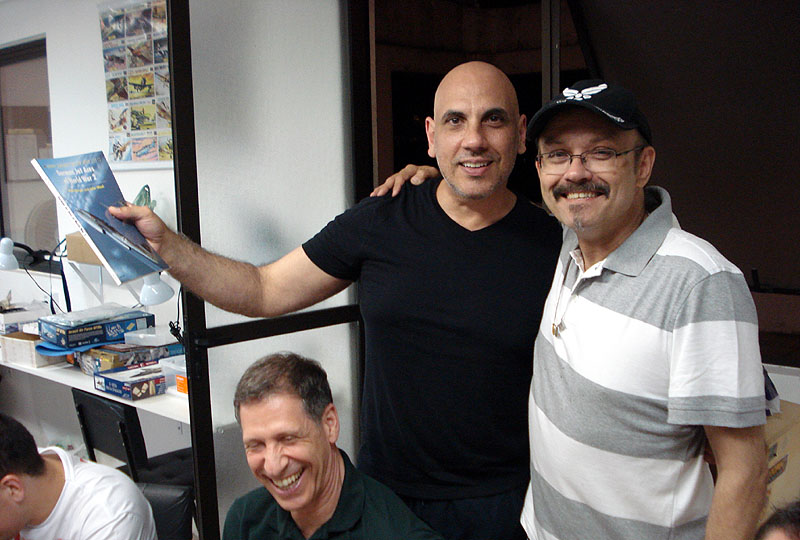 Photo courtesy of Eduardo Blanco
...while Jarbas won the volume on the 57th FG: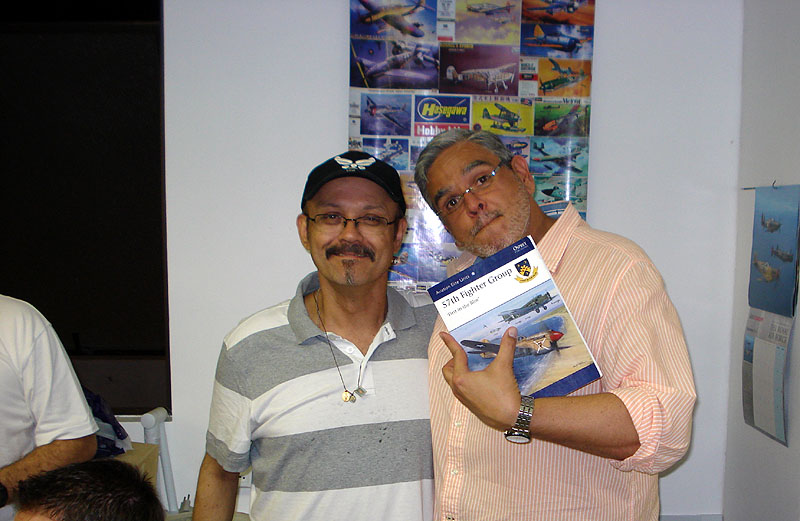 Good show boys. Thank you for a wonderful year.

See you in 2016...
Rato Marczak
© 2016