April 28, 2016 modeling club meeting
| | |
| --- | --- |
| Where: | Styrene Cave, Porto Alere, Brazil. |
| When: | April 28, 2016 |
| Who: | Southern Modelers Express Machine |
| Why: | Booze, new kits, new jokes and modeling... |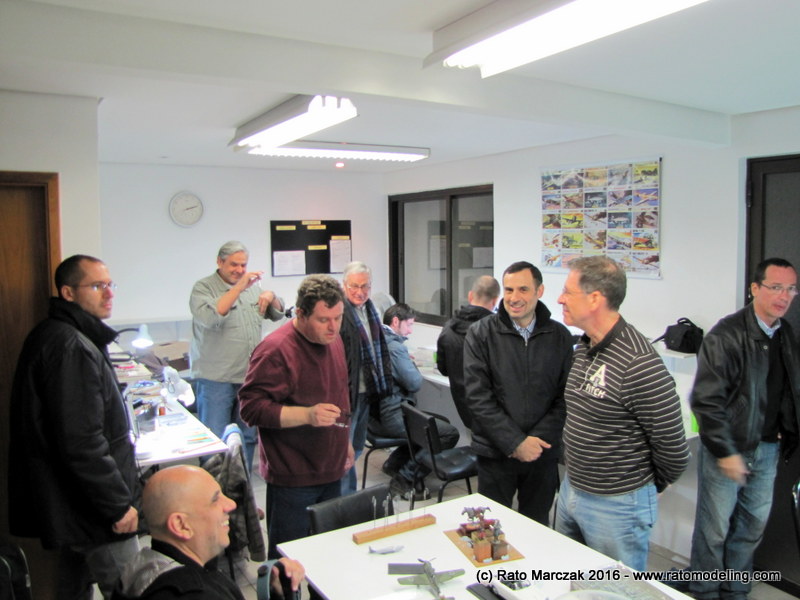 On last Thursday, April 28 we had another meeting during the Year of the Lord of 2016, at our club HQ. Now this was a fun meeting.

Everybody was in the highest mood, and what could be just a cold night with a dim attendance ended up being one of the best and productive meetings ever! No kidding...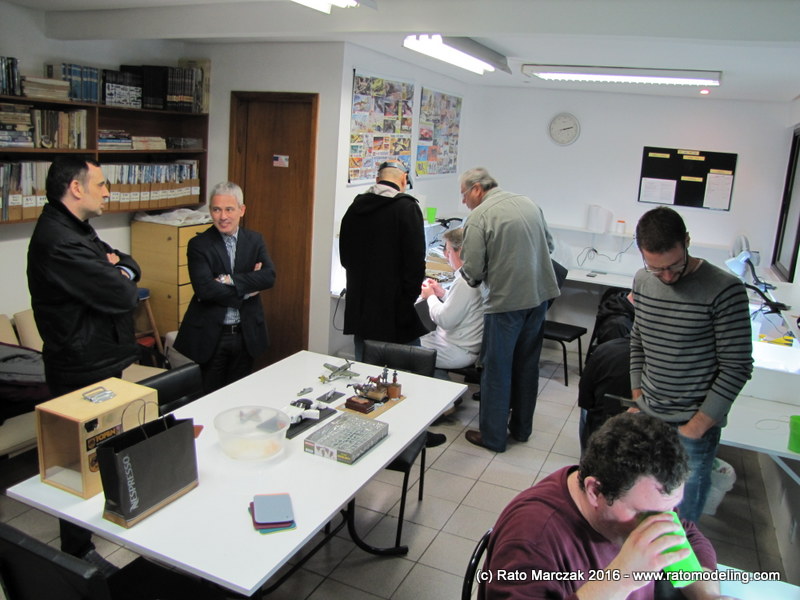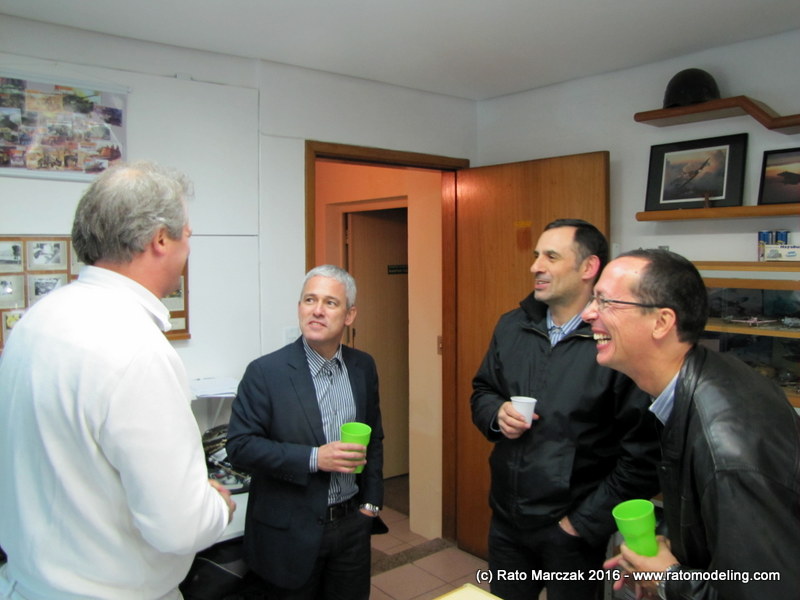 People left their jobs and started to gather around 8 PM. On the models table we had several interesting things... a bit of everything, really. I just forgot to take pictures of them all: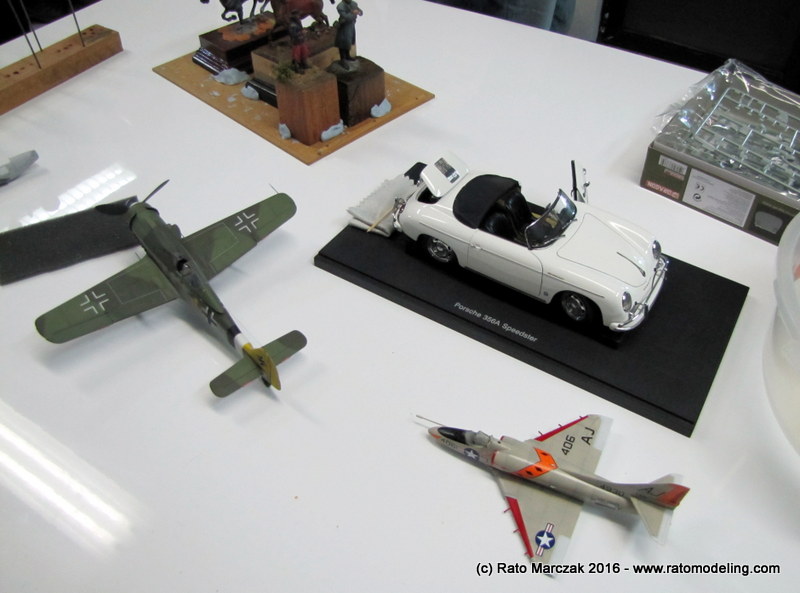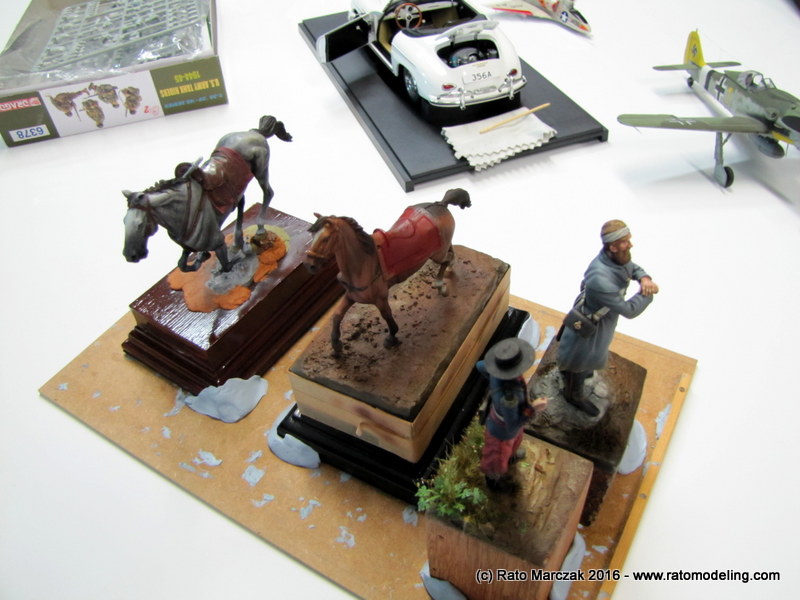 Vieira attended the meeting after a long, long hiatus. He brought a nice kit of tank riders in 1/35 from Dragon so people could check it out. Definitely, resin figures are not that needed anymore: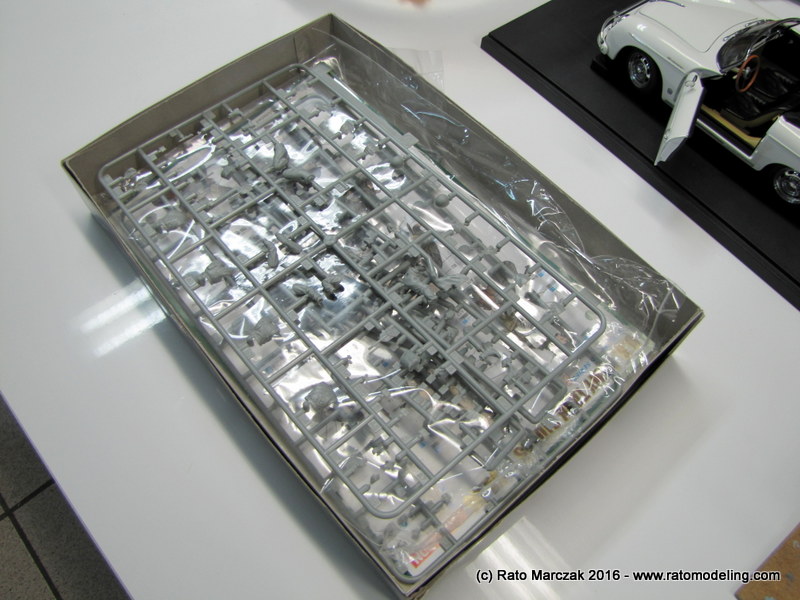 I brought the cockpit of my Academy Bronco in 1/72, ready for inspection...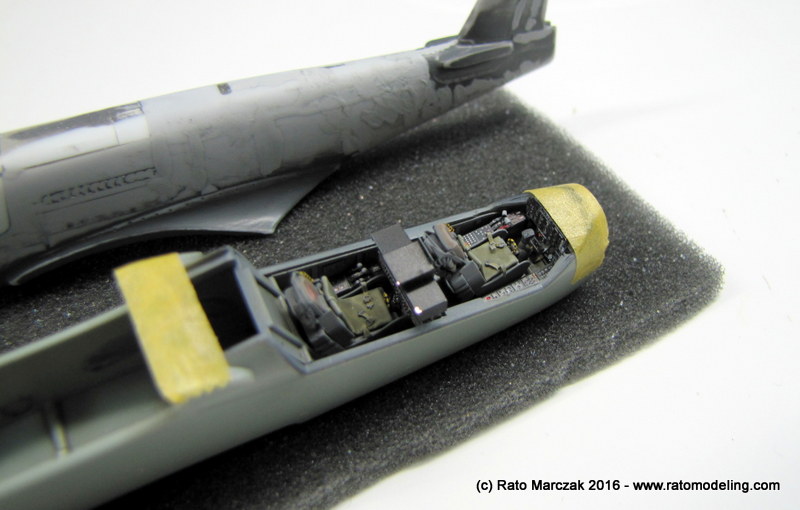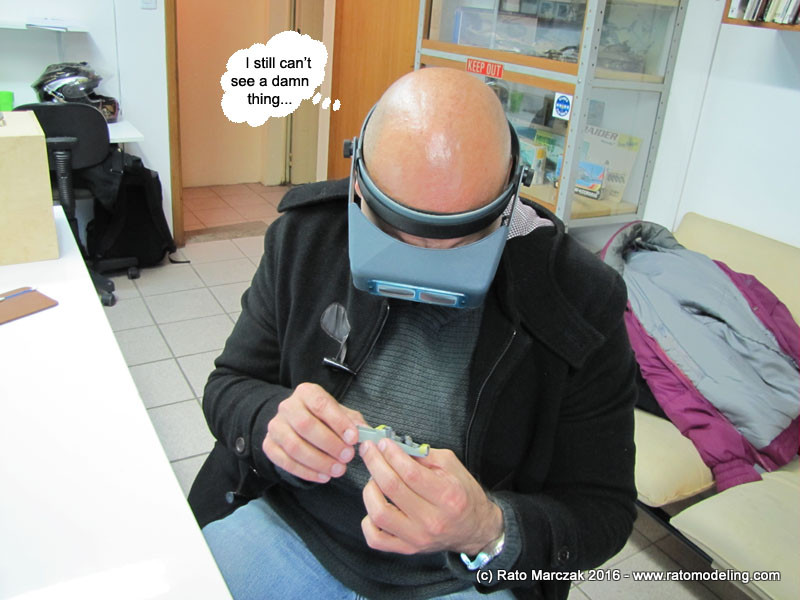 And this is a secret project that I cannot disclose now. Any guesses?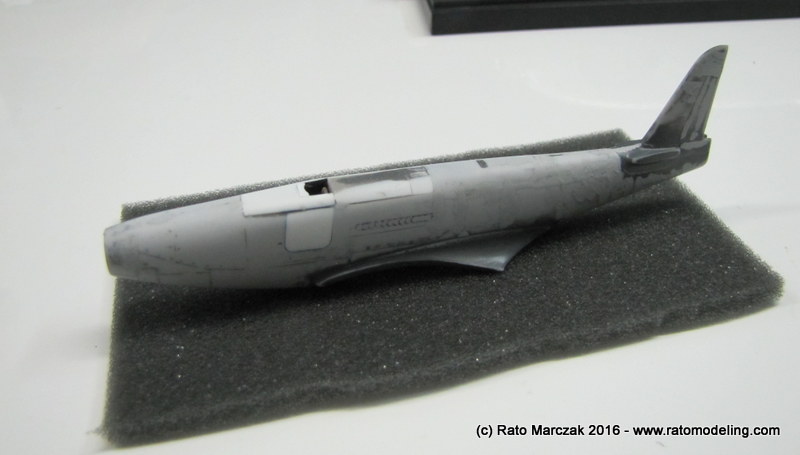 Bruno showed his new Airfix A-4B in 1/72 scale in a very advanced stage. The boy not only executed a clean assembly with a killer paint job, but also riveted the model!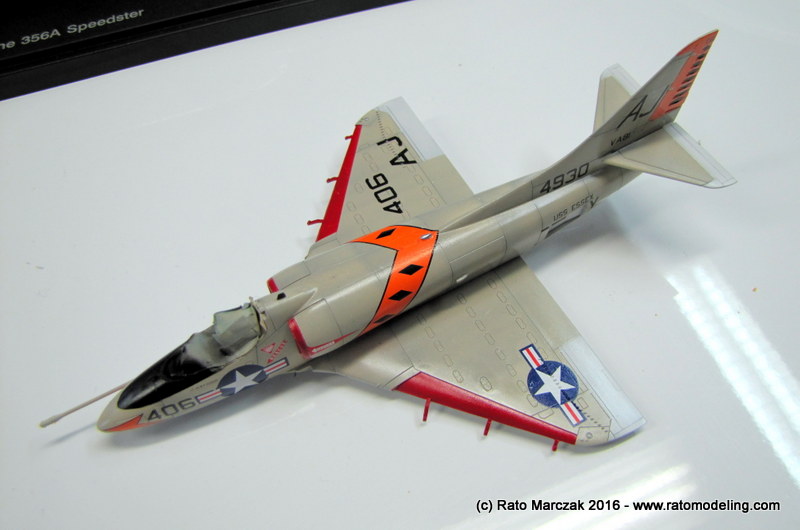 This is Blanco's Hobby Boss (I guess) Fw-190D-9 in 1/48 scale... Nice paint job, Blanquito!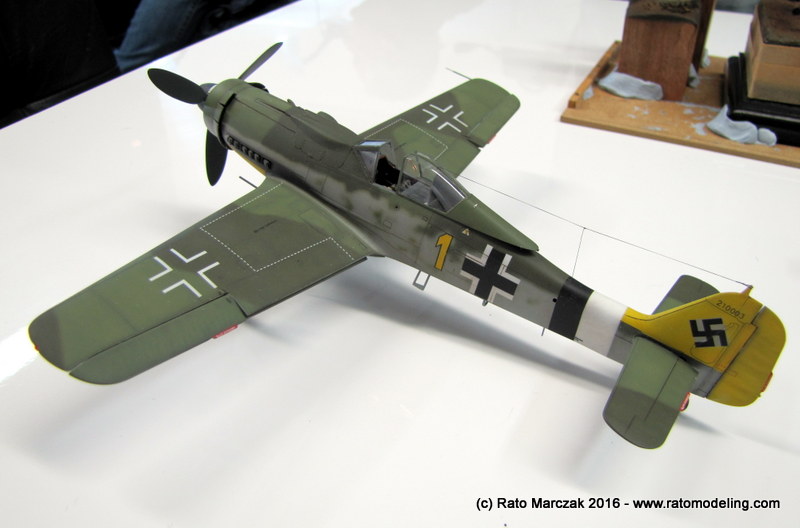 Fabrício brought some of his recently finished figures. He never ceases to amaze us all with his figure painting skills. Check those out: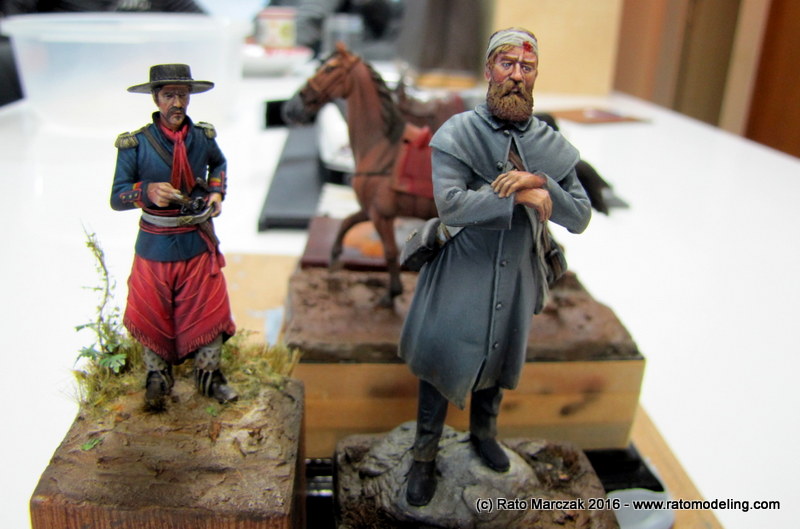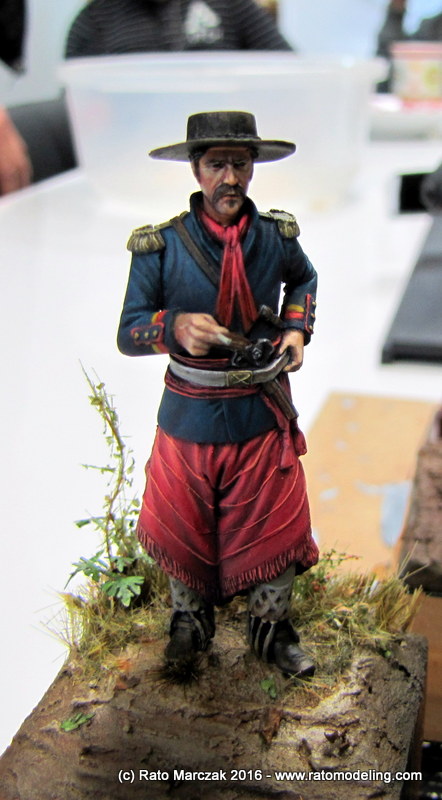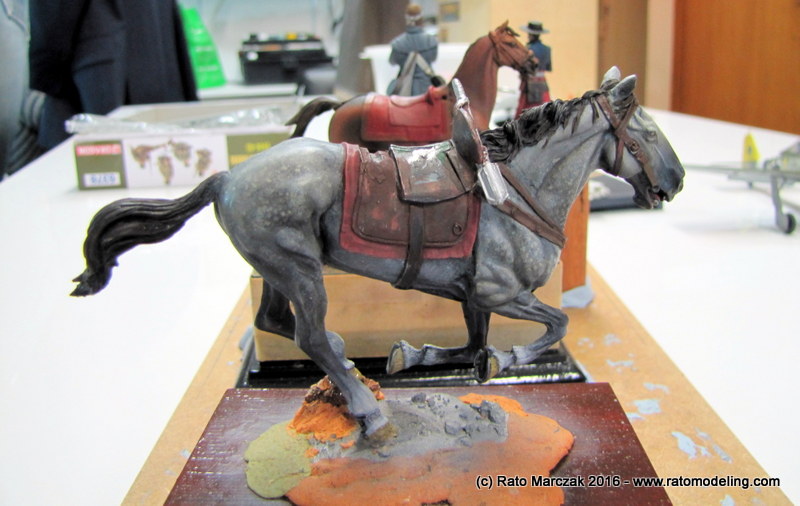 If you don't know, Bradley owns a good collection of 1/18 die cast car models. He usually brings one of them to the meetings, and this is a Porshe Speedster. I forgot the manufacturer brand, but the level of detail in these little beasts rivals the best model kits: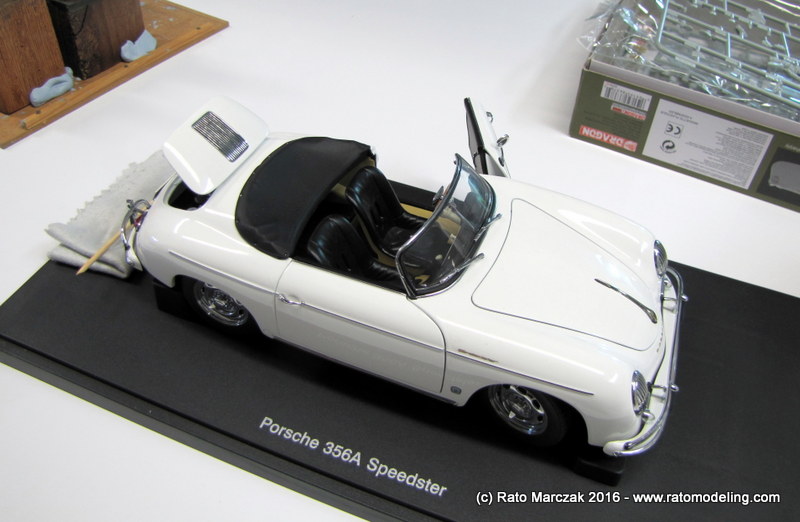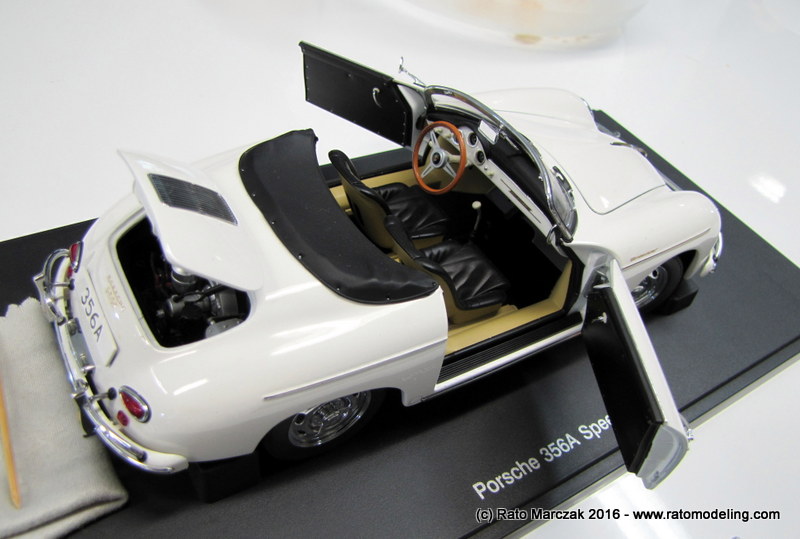 After catching up with the latest news, everybody started to work on something... time is money! Well, almost everybody...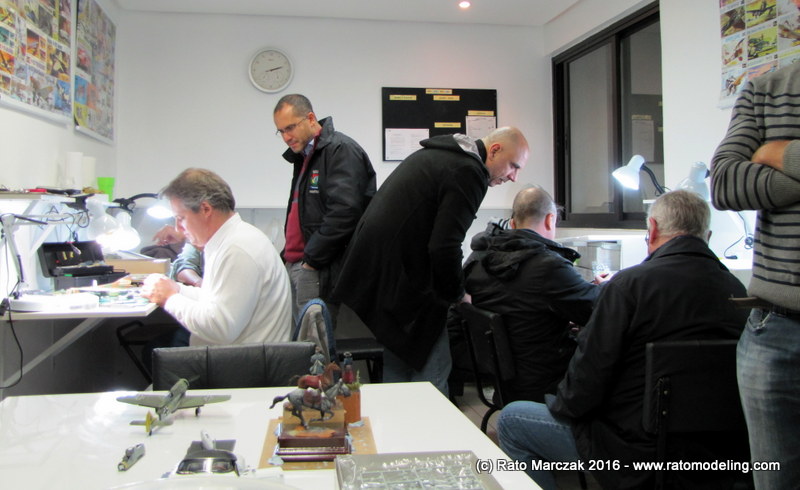 Fabricio kindly gave us another mini-workshop on painting figure faces. The class this time had Vieira, Sandro and Fred as students: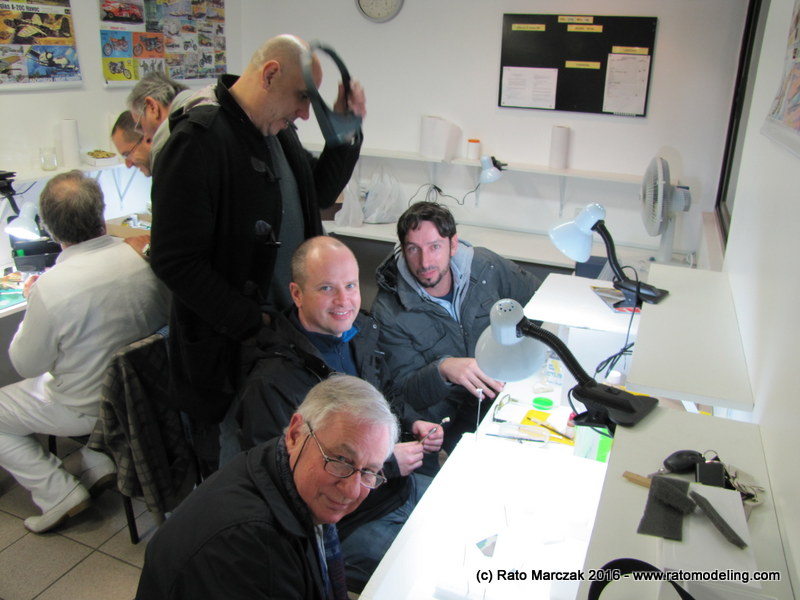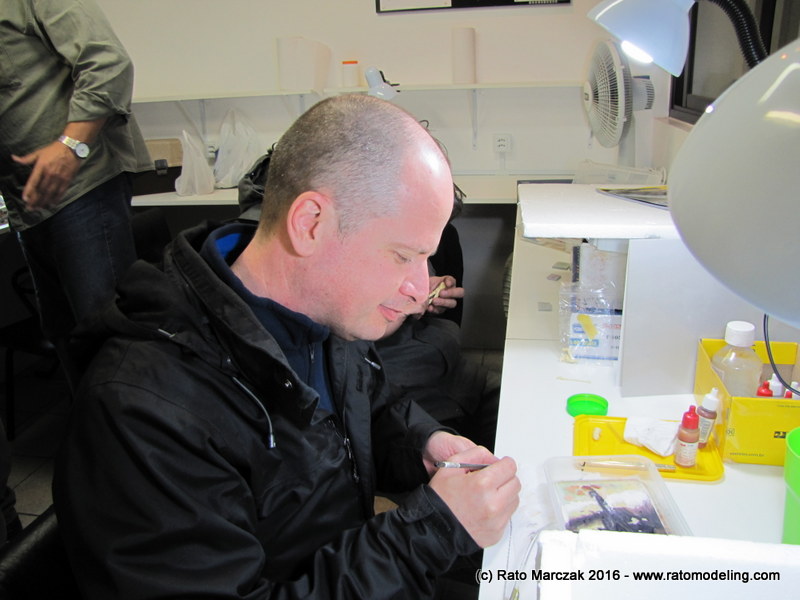 In spite of what some pictures show, he is using glasses! Yep. We finally discovered that Fabricio is also a mortal: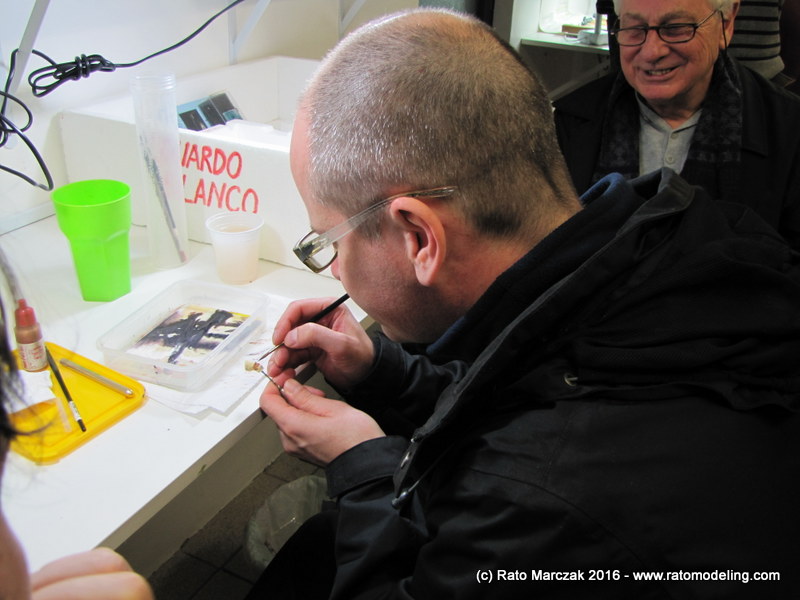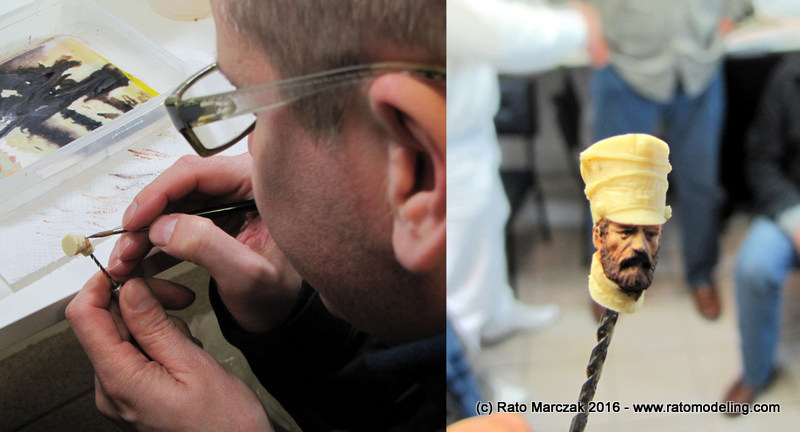 Vieira payed attention until the third beer...: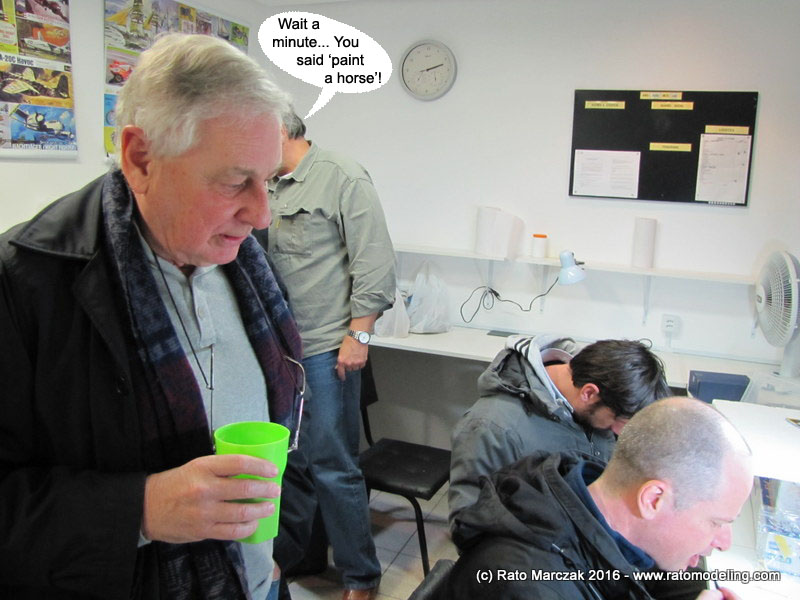 Here is Blanco hastily fixing the wheels of his MiG-23, and probably telling yet another of his jokes...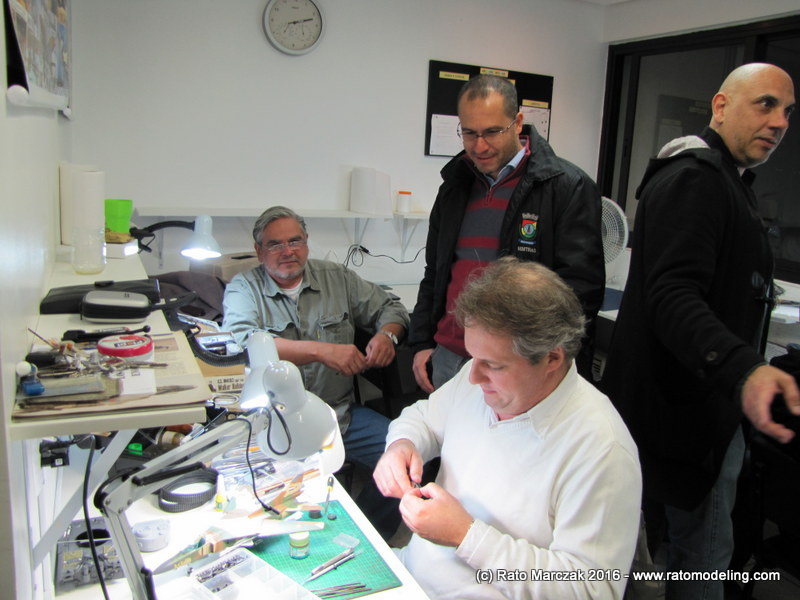 Jarbas brought a lot of his stories, as usual, and also his never-ending Challenger project in 1/35 scale... We are all starting to wonder if he is really going to finish it off one day: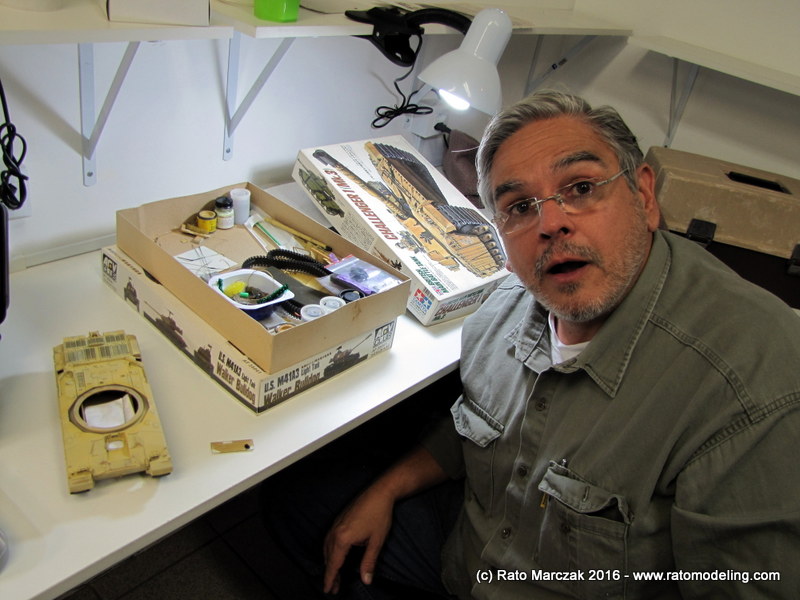 That night Bradley was working on a Tamiya Tiger tank in 1/35 scale. Here is he in action during an airbrush section, supervised by Bruno (left) and Nei (right):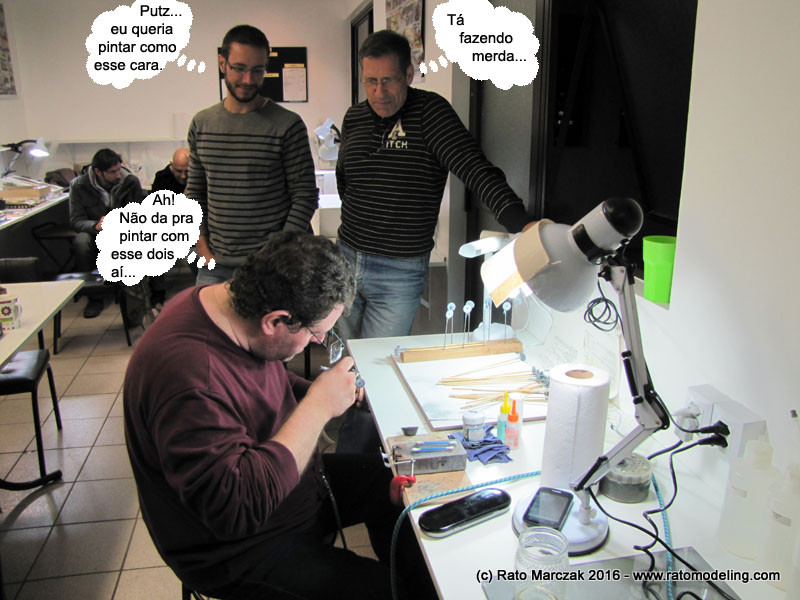 Fred brought in his T-55 Enigma project in 1/35 scale. He is starting to see the light at the end of the tunnel with this project. He used the old Verlinden conversion set for the Tamiya kit. Great job Fred: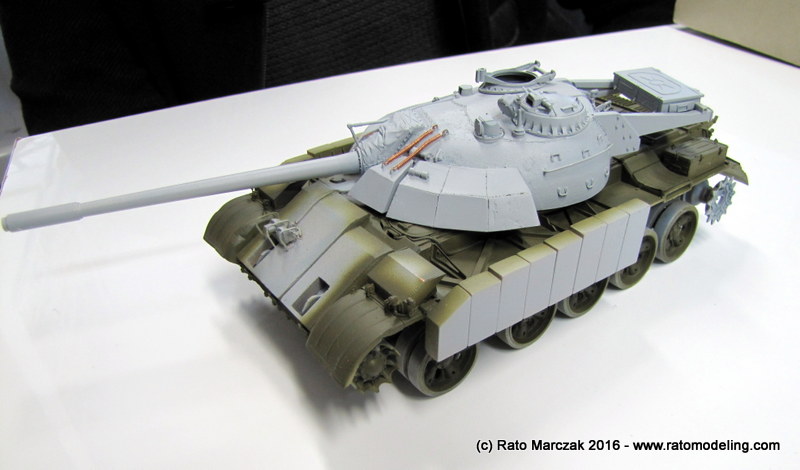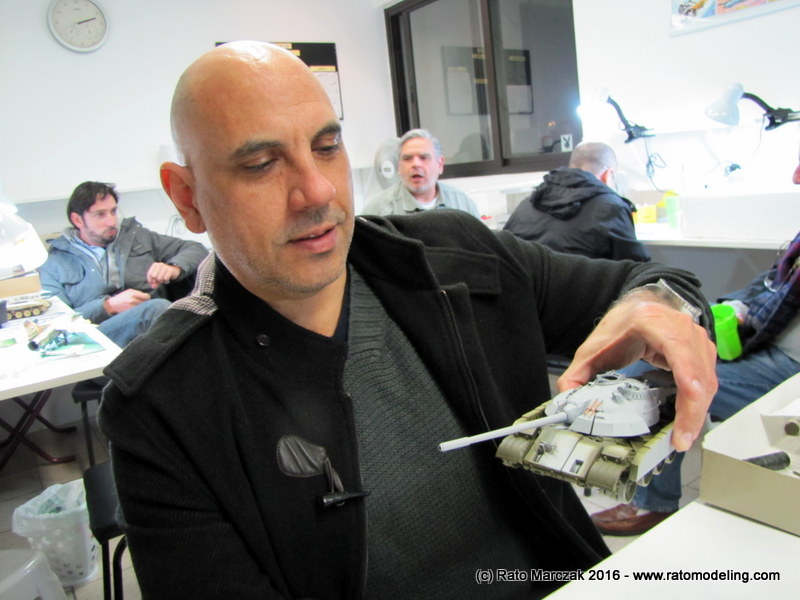 And that night I decided to take a couple of photos of the improvised 'workbench' of some of our attendees, just for fun. It was interesting to compare the organizing style of each one. Here is the flawlessly arranged workbench used by Bradley: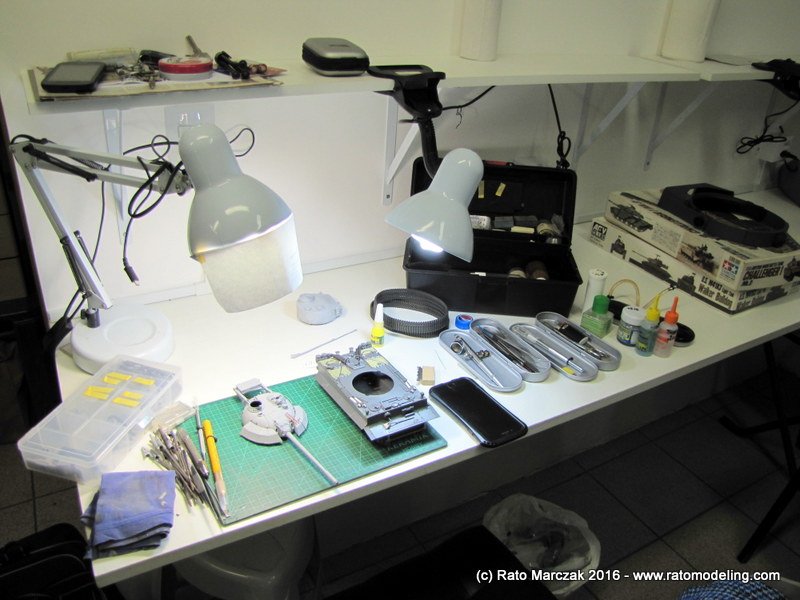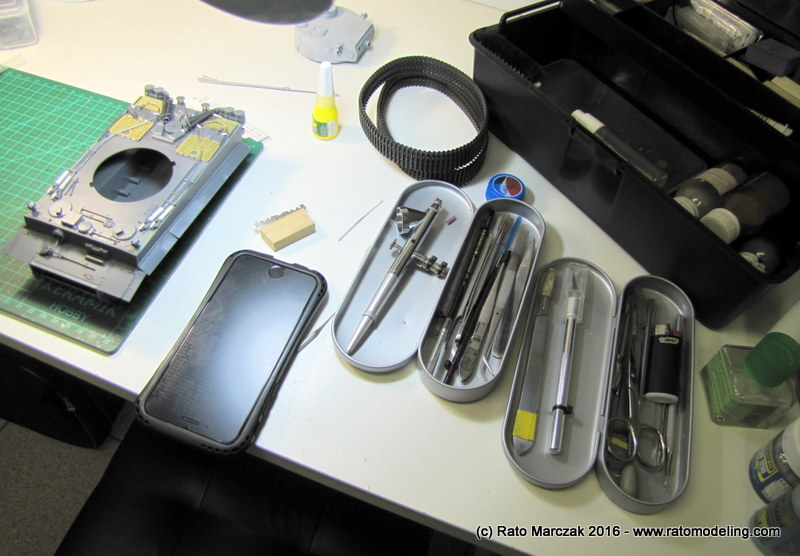 And here is Fabricio's one: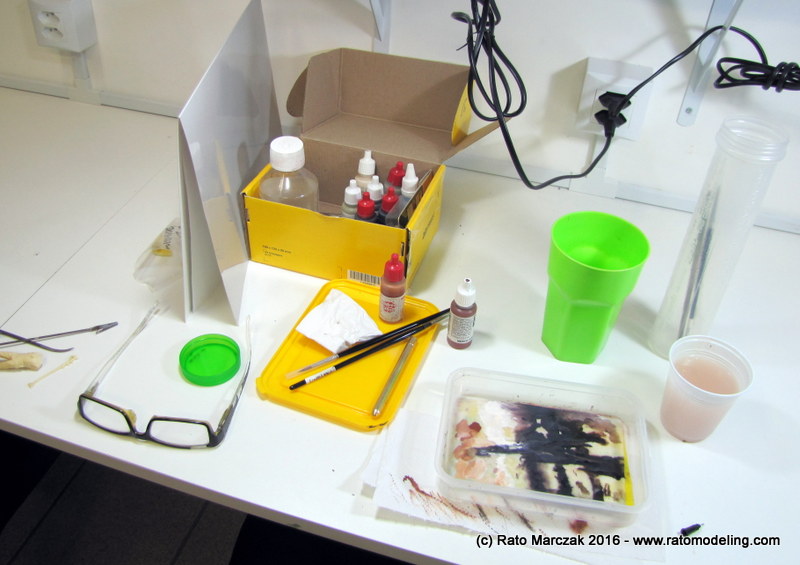 How people stuff pretty much everything in a case like this is beyond my comprehension. But they do, and it works, and there is really everything inside: Tweezers, needles, brushes, nuts, bolts, cigarette butts, booze, adult magazines, He-Man's sword, you name it: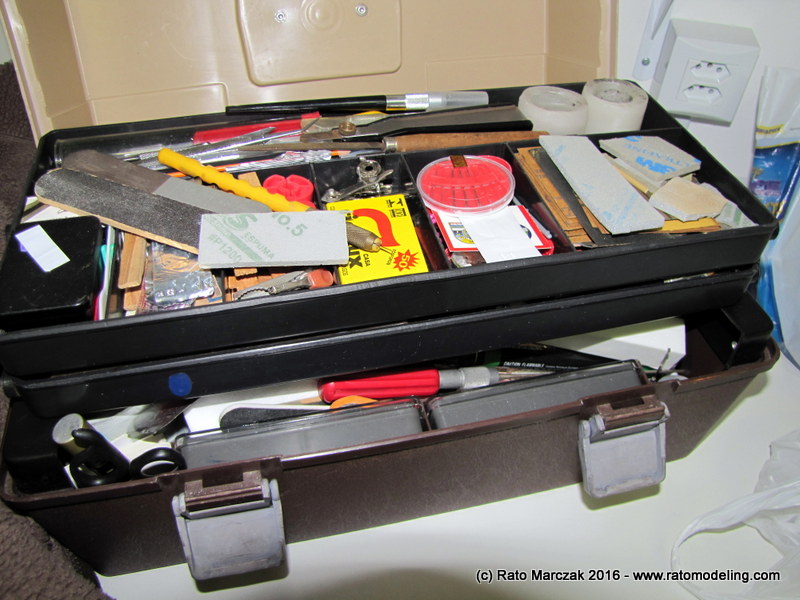 Wonderful night, boys. We really appreciated the presence of every one. Of course, we couldn't end the meeting, late in the night, with most already gone, without listening another of Jarbas' endless tale: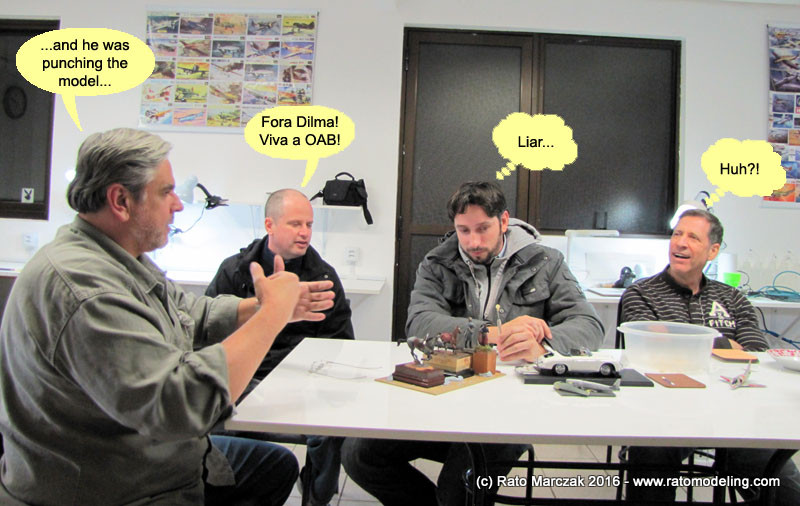 See you in the next meeting.
Rato Marczak
© 2016