July 28, 2016 modeling club meeting
| | |
| --- | --- |
| Where: | Styrene Cave, Porto Alere, Brazil. |
| When: | July 28, 2016 |
| Who: | Southern Modelers Express Machine |
| Why: | Booze, new kits, new jokes and modeling... |
Sand night / Noite da Areia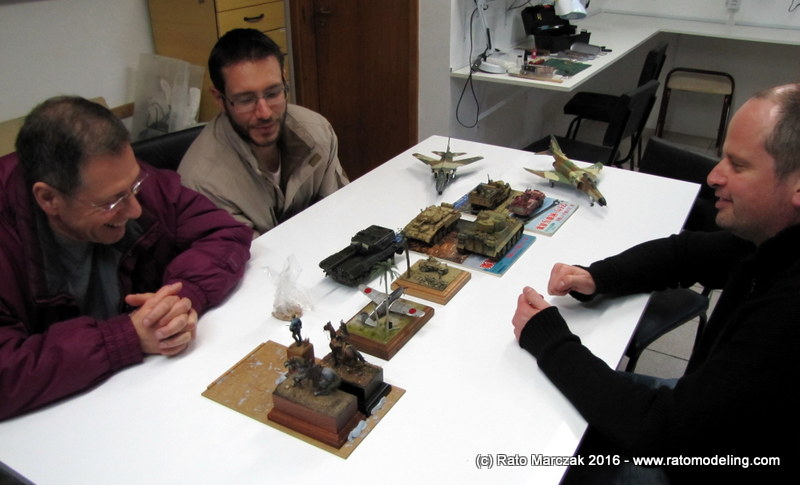 Last Thursday (July.28.2016) we had our second thematic meeting of the year at our club HQ.

Sand

night! Several friends showed up, bringing anything that could be related to sand. We had a good attendance in a very cold night, and several finished models on the table.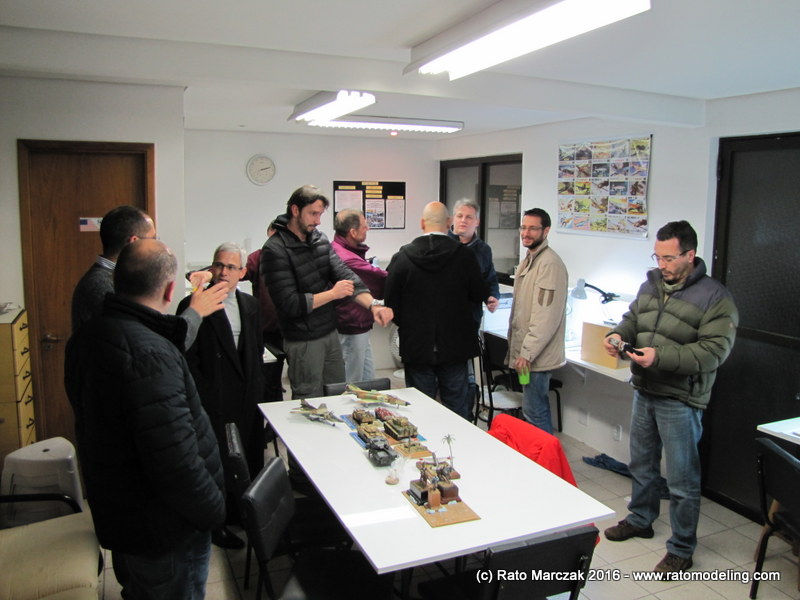 People brought finished models, kits in the box, and well as new books and magazines. Here are the models on the table, some still in progress...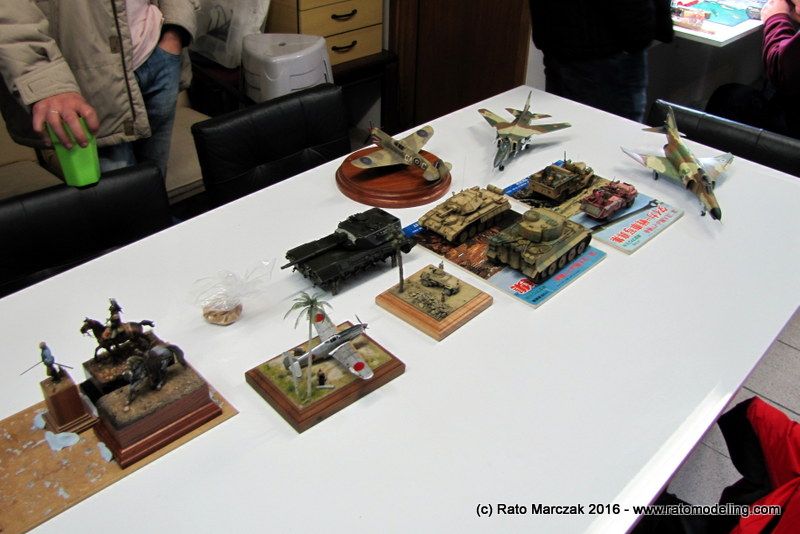 Figures by Fabrício... in the usual standard: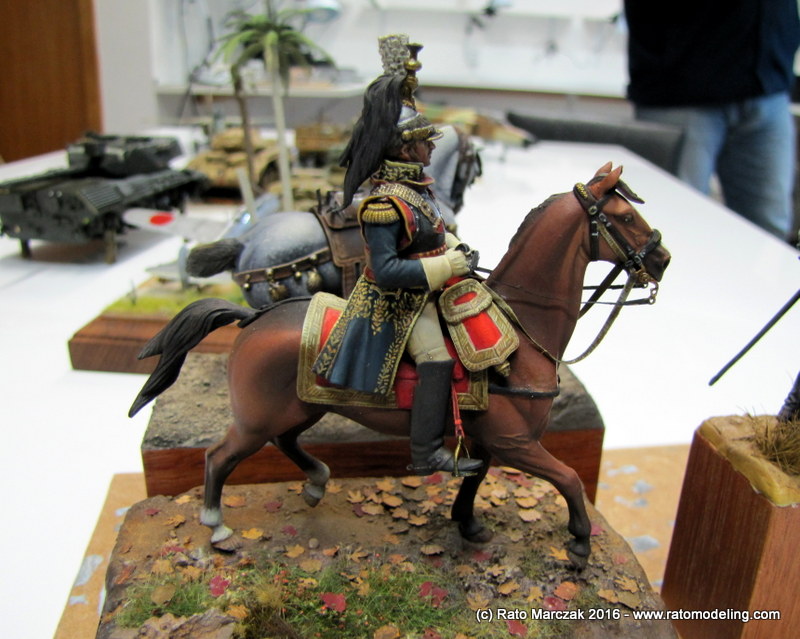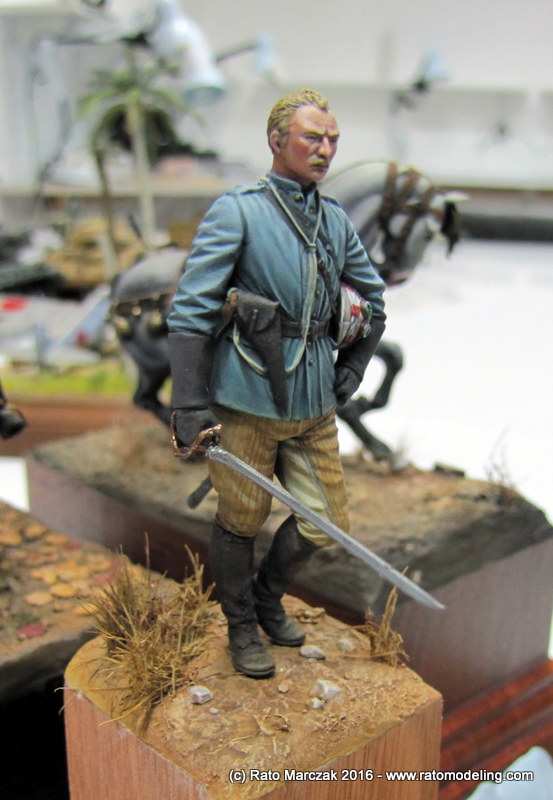 And Bradley surely has a whole collection which fits on the theme. Here are his Tiger, Crusader, SAS truck and a pink Jeep, all in 1/35: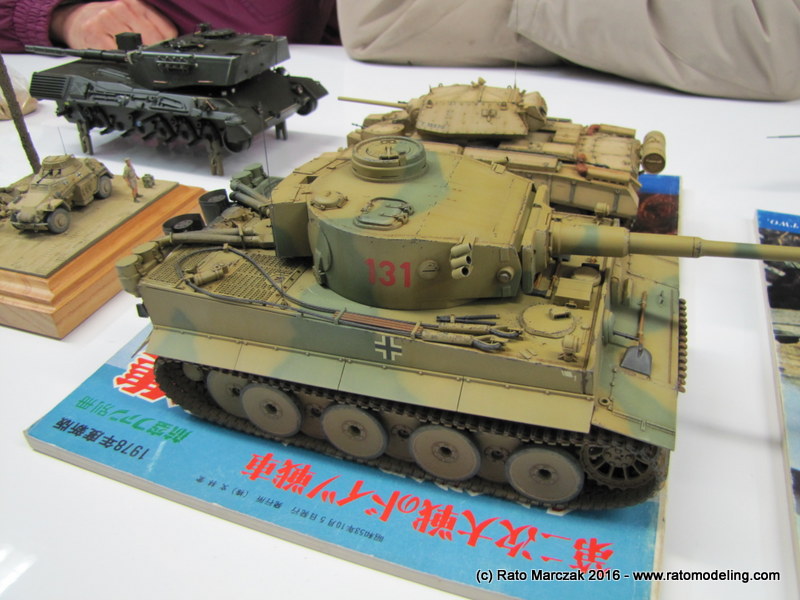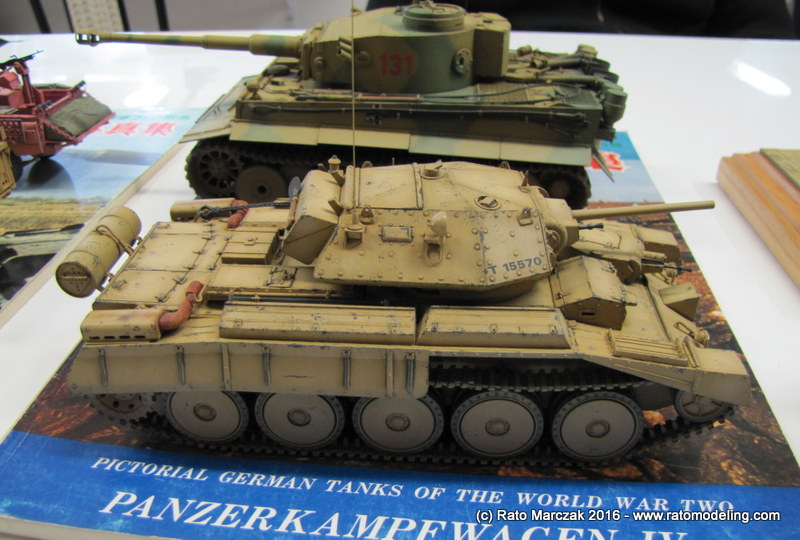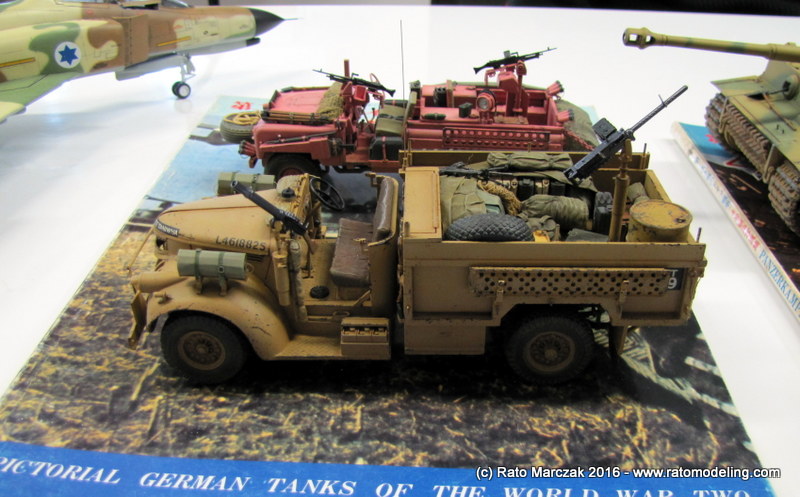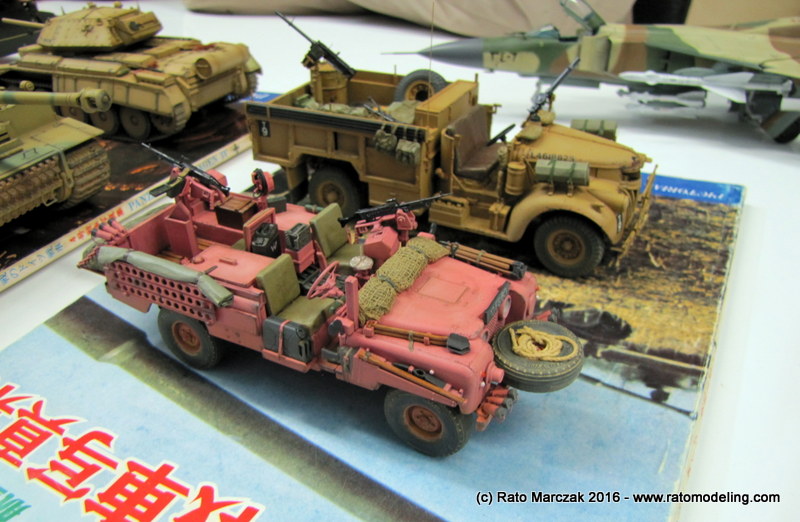 Blanco brought his 1/48 MiG-23 "The Flier" (the only plastic model that I know equipped with real invisible jet engines - don't ask) as well as this 1/48 Israeli Phantom, not quite finished, though: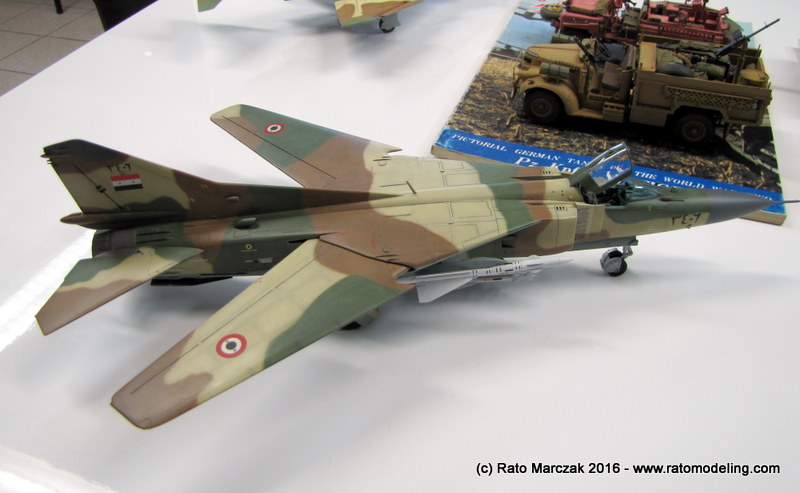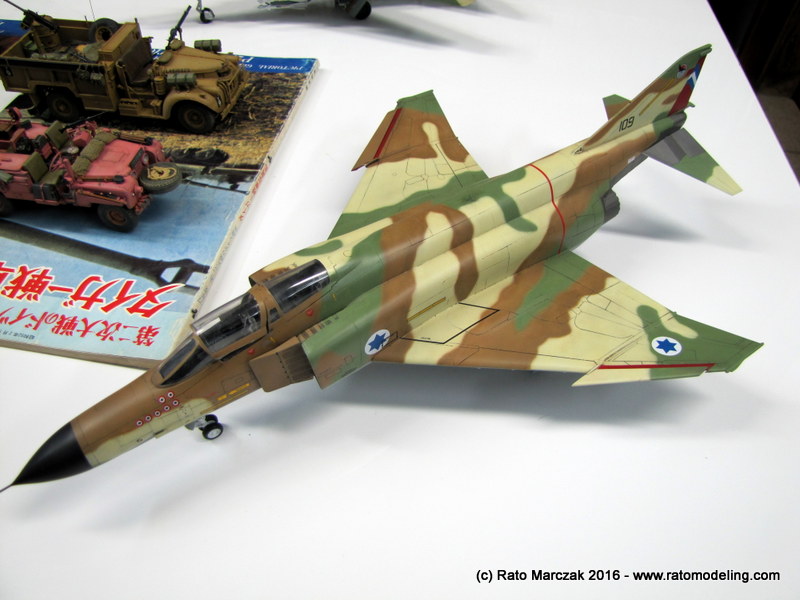 Sandro's outstanding P-40 in 1/48: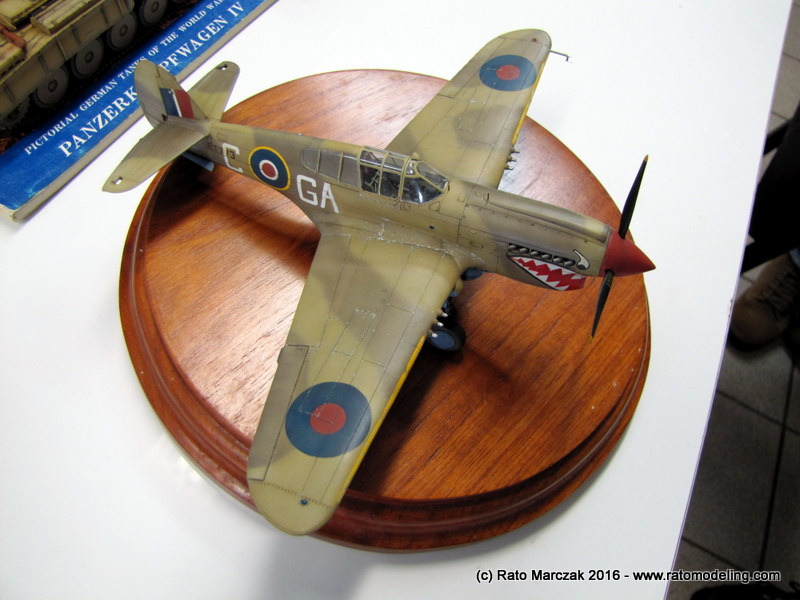 And I entered some oldies of mine: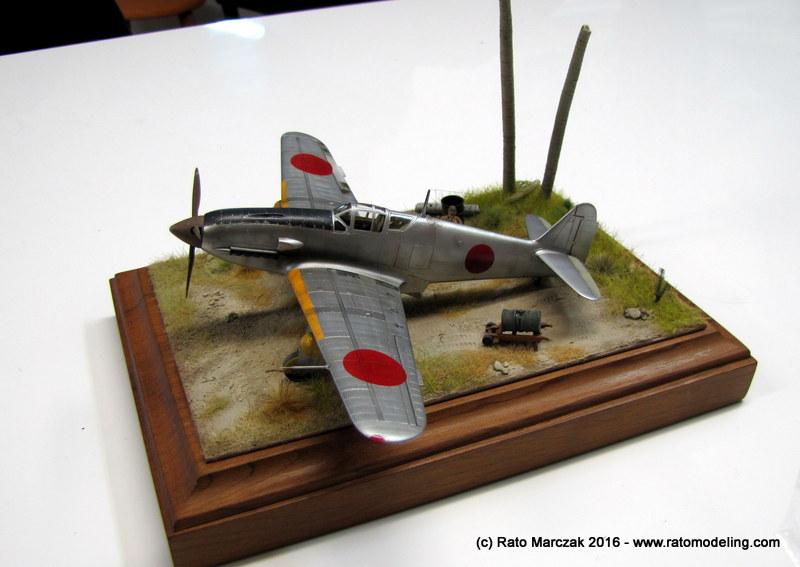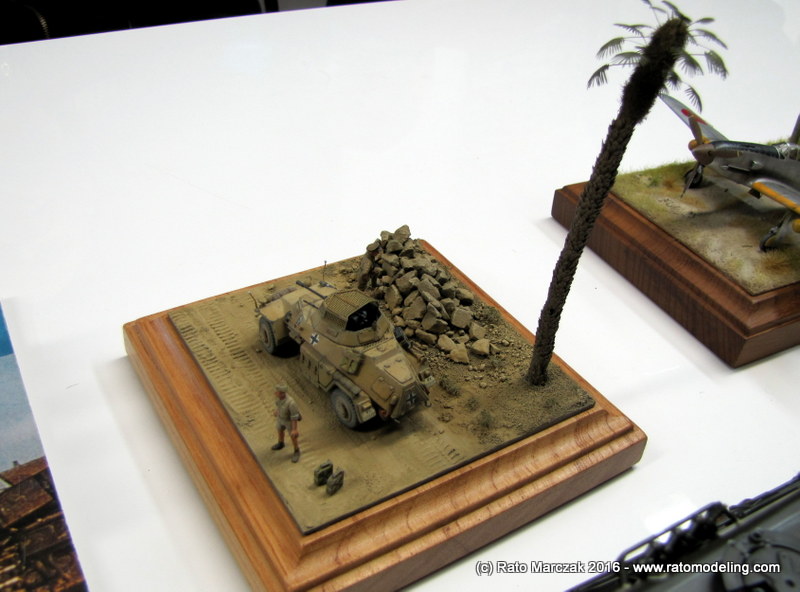 Some work in progress were shown as well. Fabrício with another horseman and Bradley with a Leopard A4: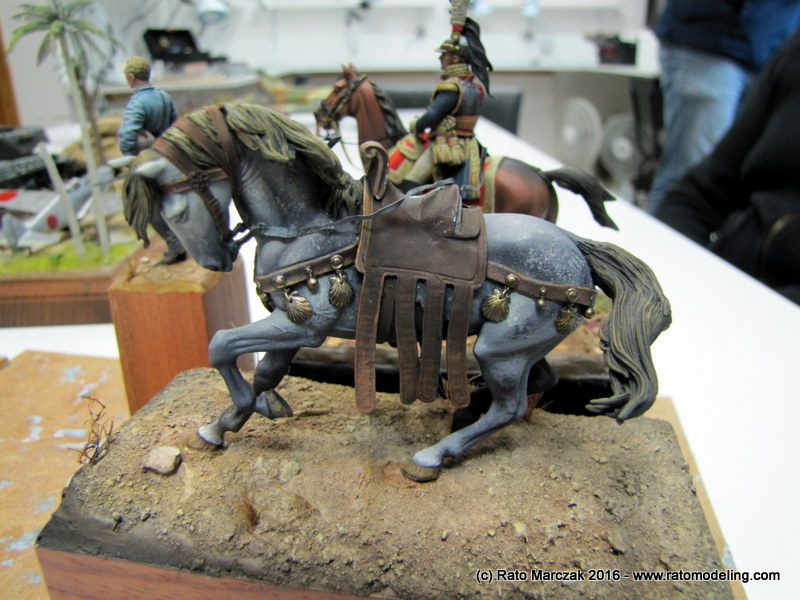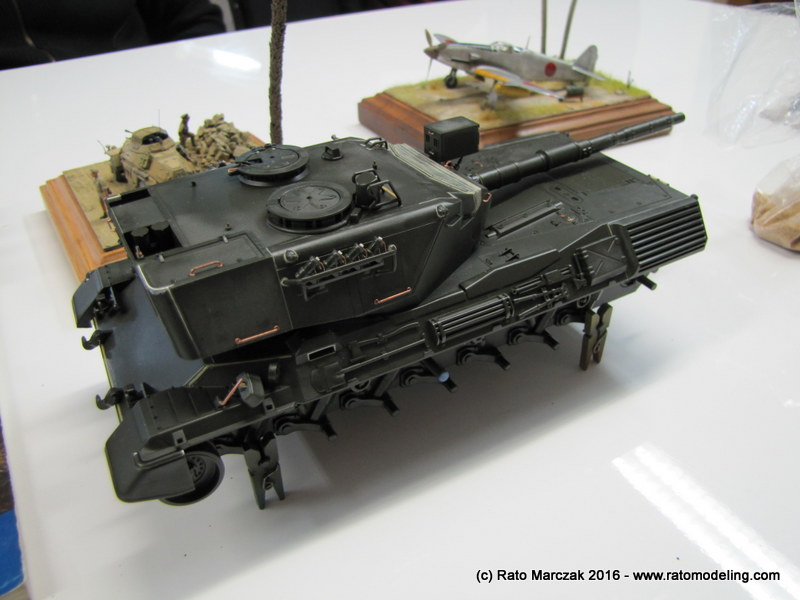 I don't really know why, maybe is something related to the Earth's rotation, or his mother in law, but Blanco was working on a 1/72 model: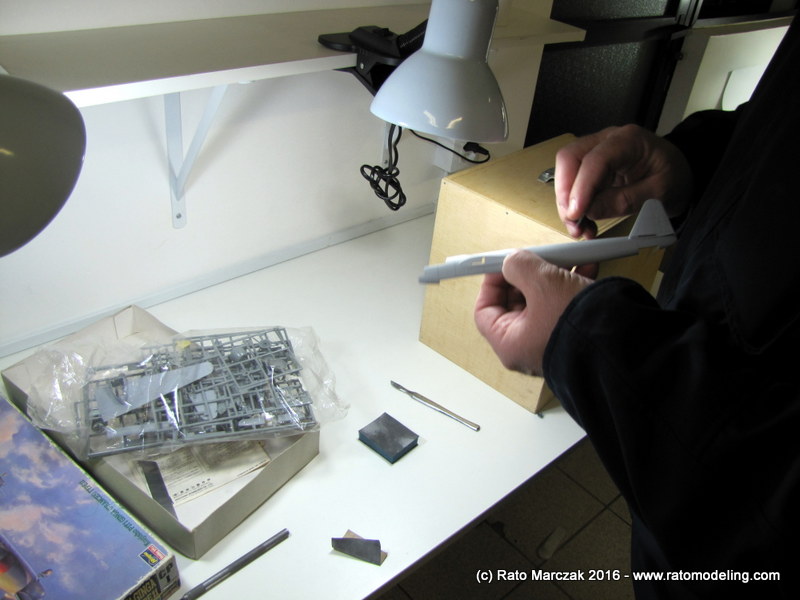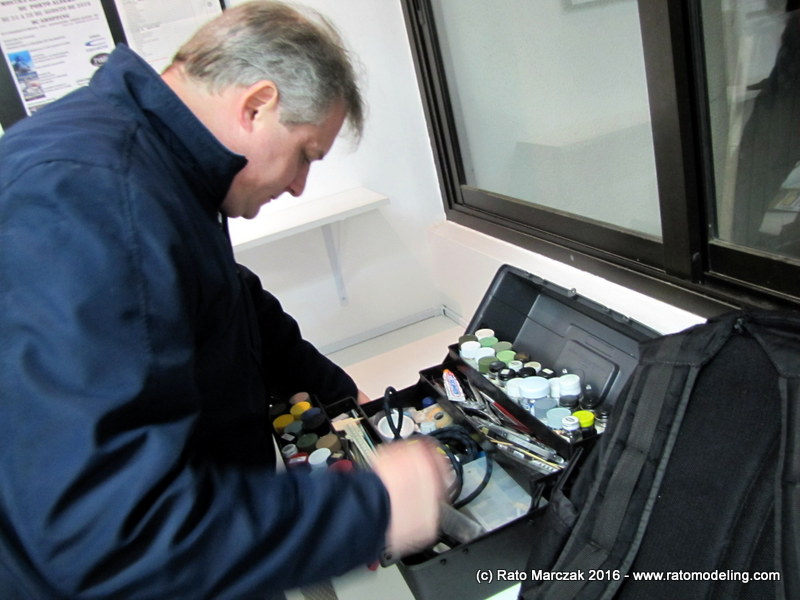 Bradley and Fred has a long conversation about crawlers: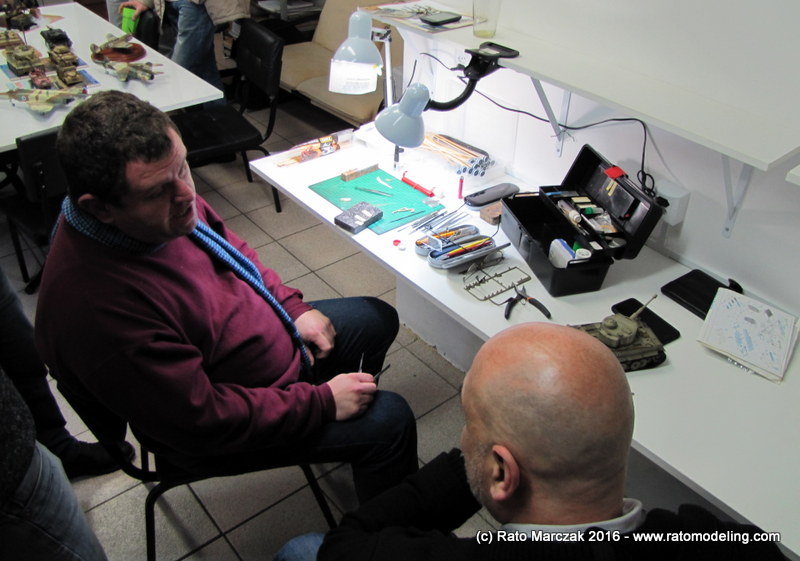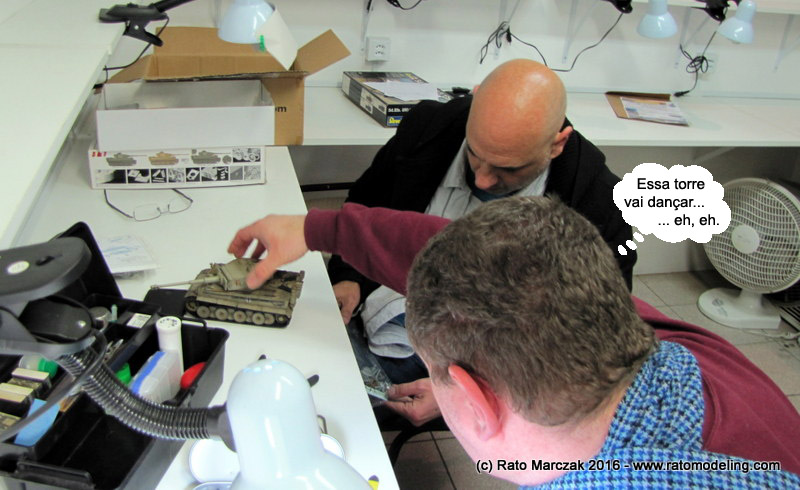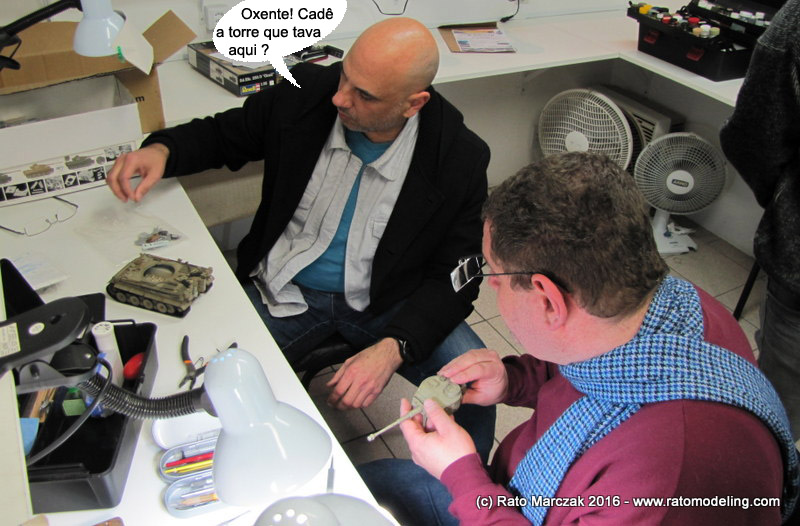 Talking was good. Sometimes a tad too hot: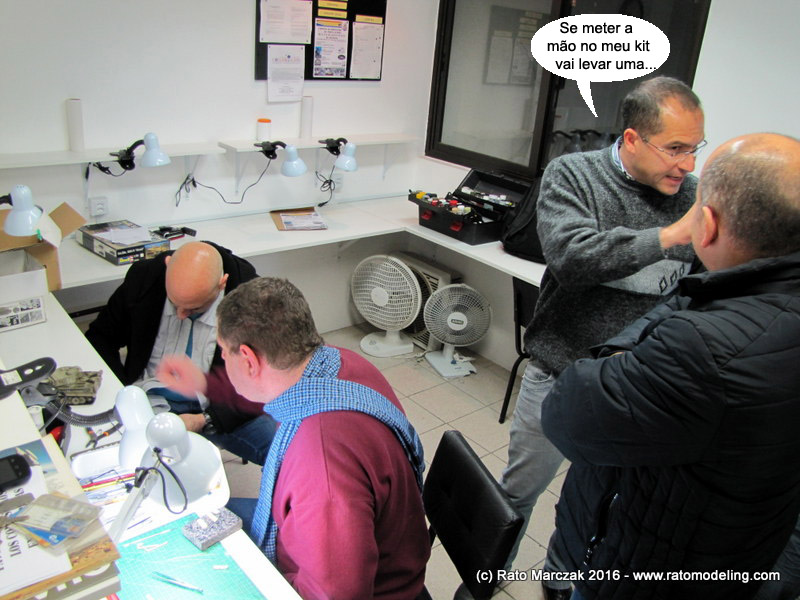 And sure Sandro was talkative... a lot...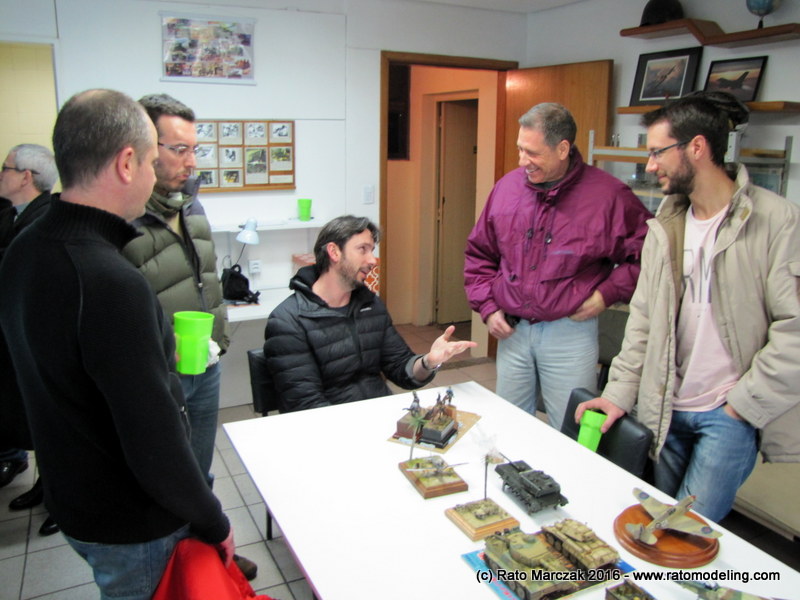 Have I mentioned that Sandro talked a lot?...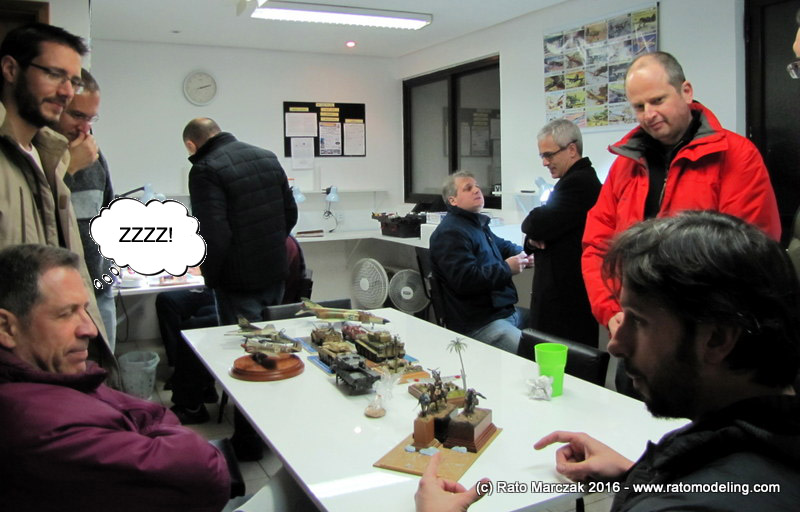 I was a wonderful meeting, and I have to thank every one for bringing in models fitting the theme.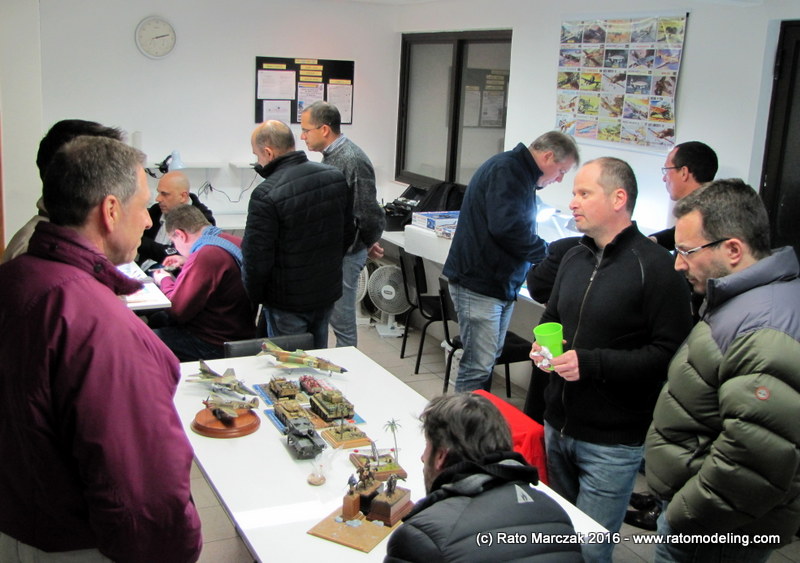 Here the official picture: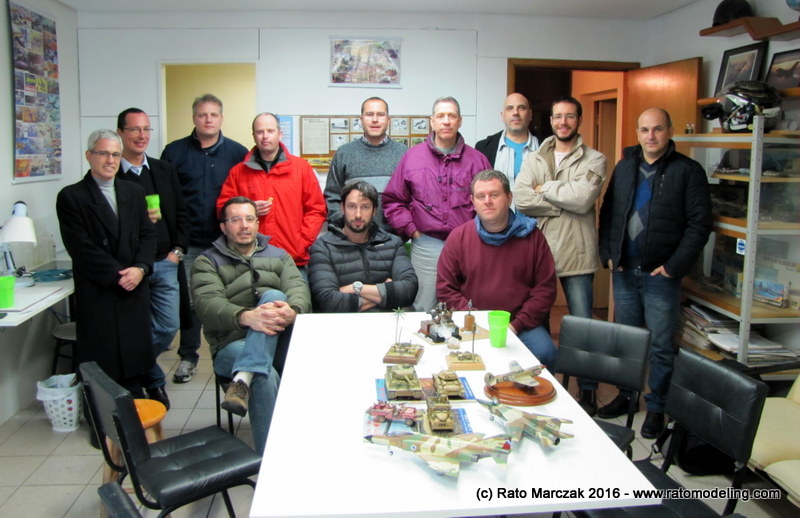 Nah... not good. Another try: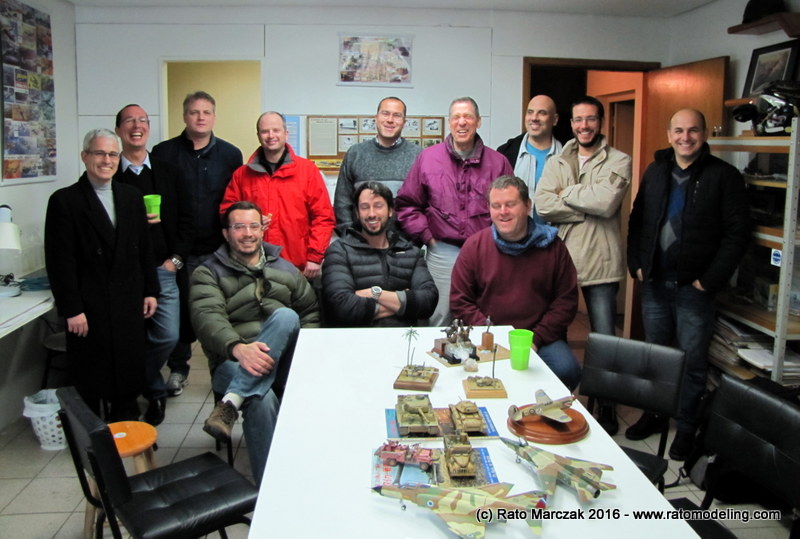 The next thematic night was postponed to October, due to modeling clinics close to the original date. Here is the next scheduled themes for 2016:

October - "Rusky/Rússia"
December - Group build of the year. "Post WWII". Enter and take part of this GB here!


See you!

Rato Marczak
© 2016