A few years ago, after finishing my
Renault FT-17
model from the Polish manufacturer RPM, I promised I would never build an RPM model again... Well, here I am again...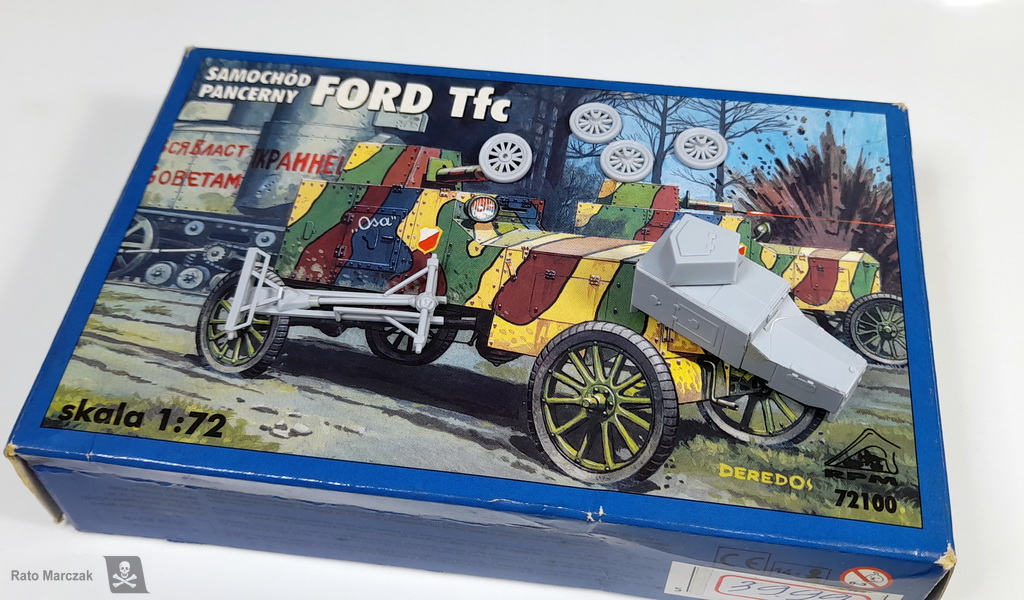 Don't ask. I still have another RPM kit in my stash. Seriously, I wanted to build this model using two silly excuses: (a) I needed something quick, to make a display base using a few new items I had, and (b) because the camouflage was very interesting, I could test some ideas and also give some honorable usage to some of my old enamel paints laying around. Besides all that, the Ford Tf-C was the first military vehicle designed in Poland (using a Ford chassis), so there are some family motives as well. Check the
history of this vehicle here
.
The first task in accurizing this little model was to rivet it. The RPM kit brings no rivets, and the real thing had them all over. So I spent a whole night applying rows and rows of rivet decals. I also made new leaf springs, added hinges to the doors, and improved the machine gun: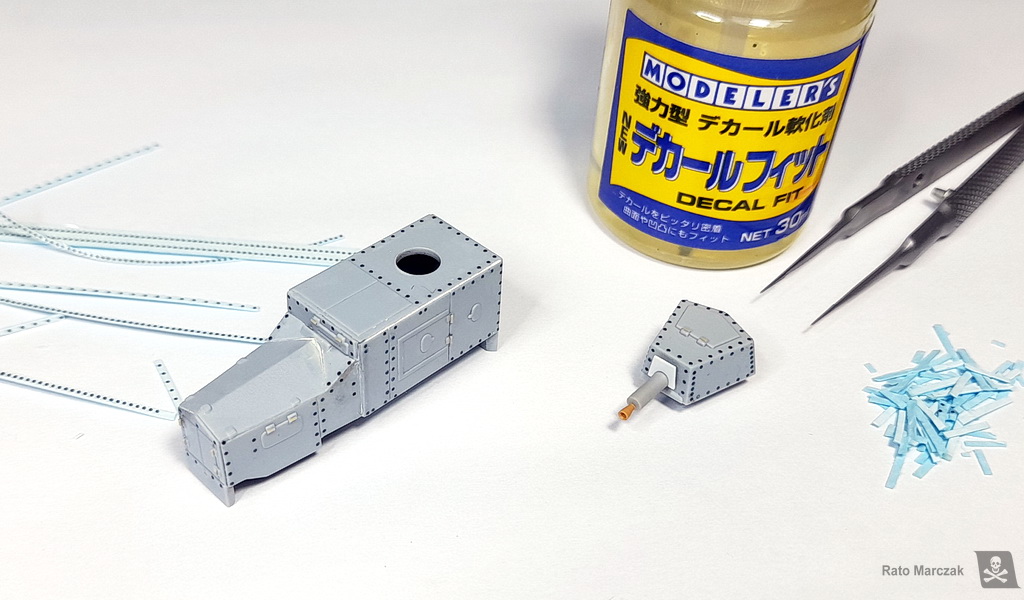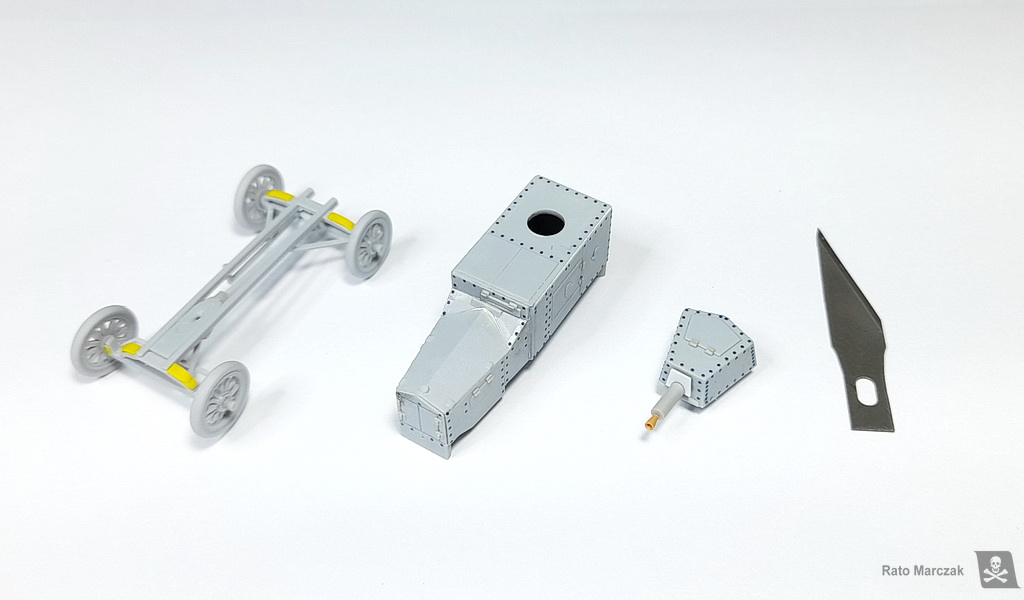 After priming the model, I started to paint the intricate camouflage. As I said, I used my old stash of Humbrol and Tamiya enamels for the main colors. It was a real pleasure to hand brush these paints. It was a trip down the memory lane - white spirits, a pointed round brush, watching an old Western movie - and I couldn't tell how fast time has passed. No brush marks, no airbrush mess. I have to do it again soon.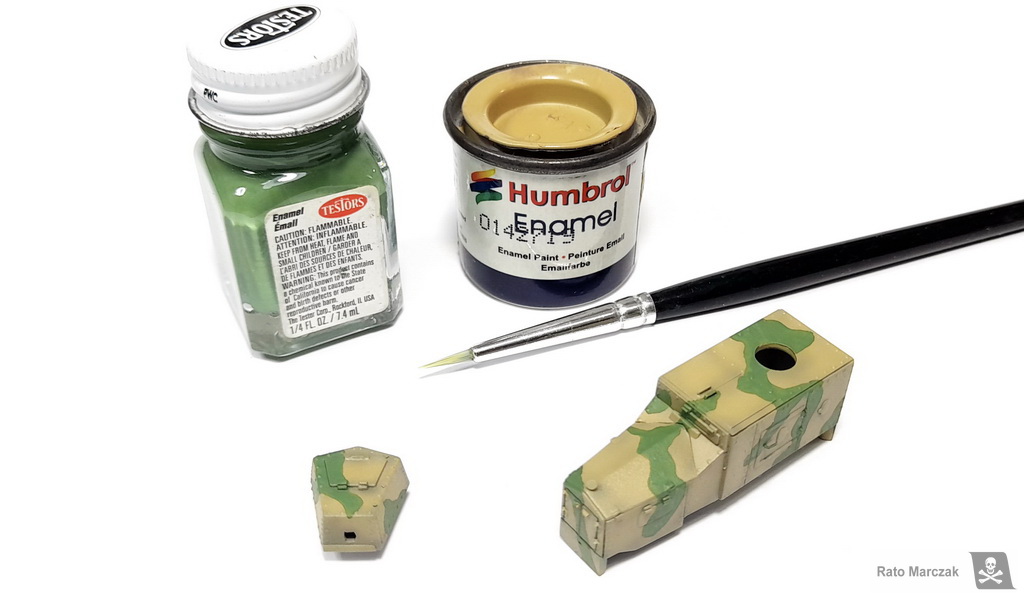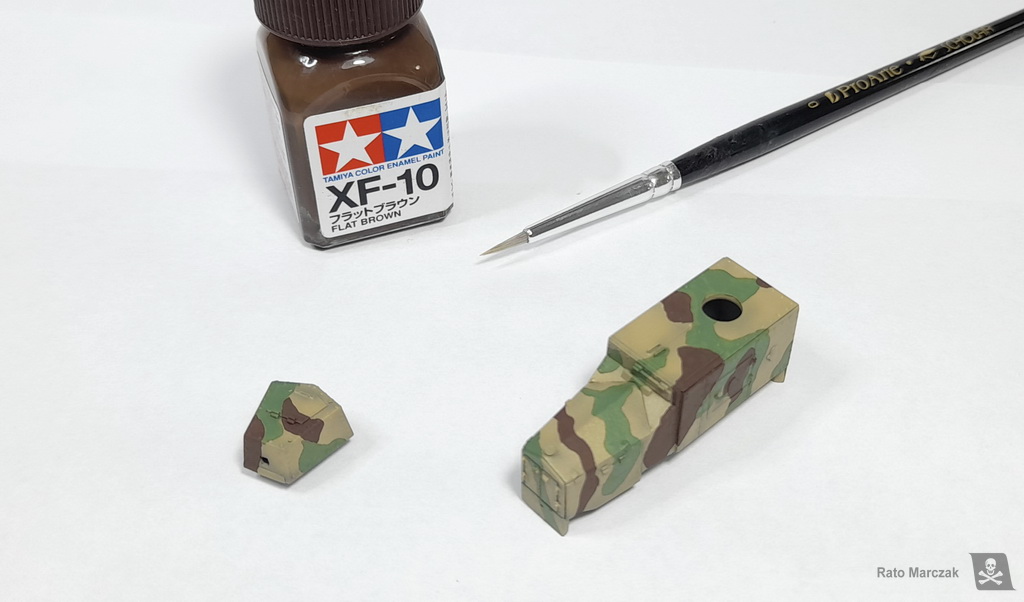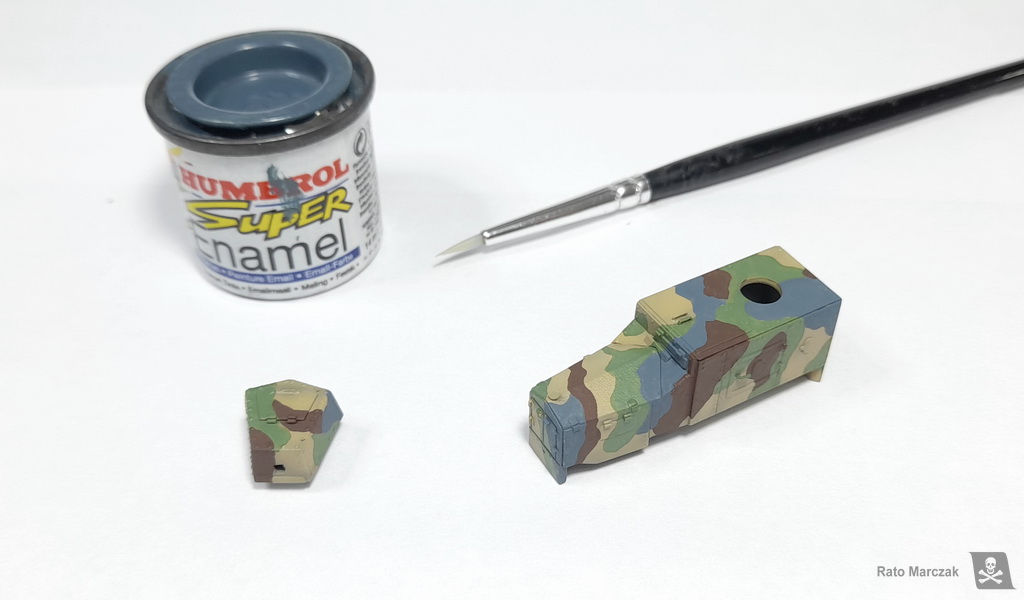 But then I had to load the airbrush with some lacquer clear and protect my previous colors for the next challenge. Remember when I mentioned that I had some ideas about this model? Well, I was thinking of using technical bens to draw - literally draw - the black outline between the camouflage colors. I've read about modelers using permanent pens, but I don't trust them (
check here why
). So I loaded a couple of ink pens, tested them, and opted for the 0.2 mm loaded with a good quality ink It worked: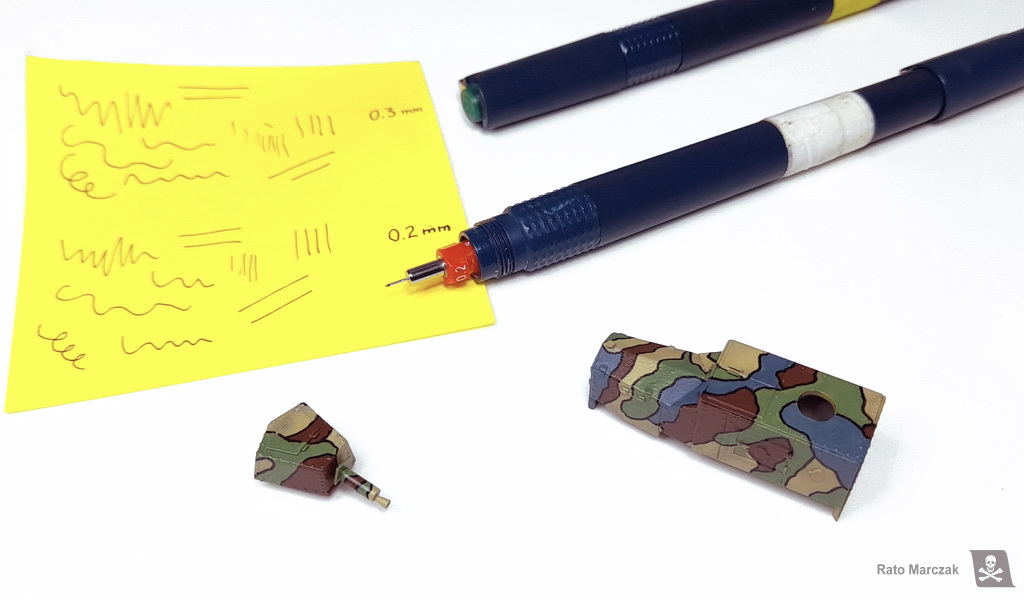 A new coat of protective semi-gloss varnish and I could start the weathering. It was a simple sequence of washes, pigments, and splashes. I also replaced the kit ax with a better one and a new scratchbuilt headlight.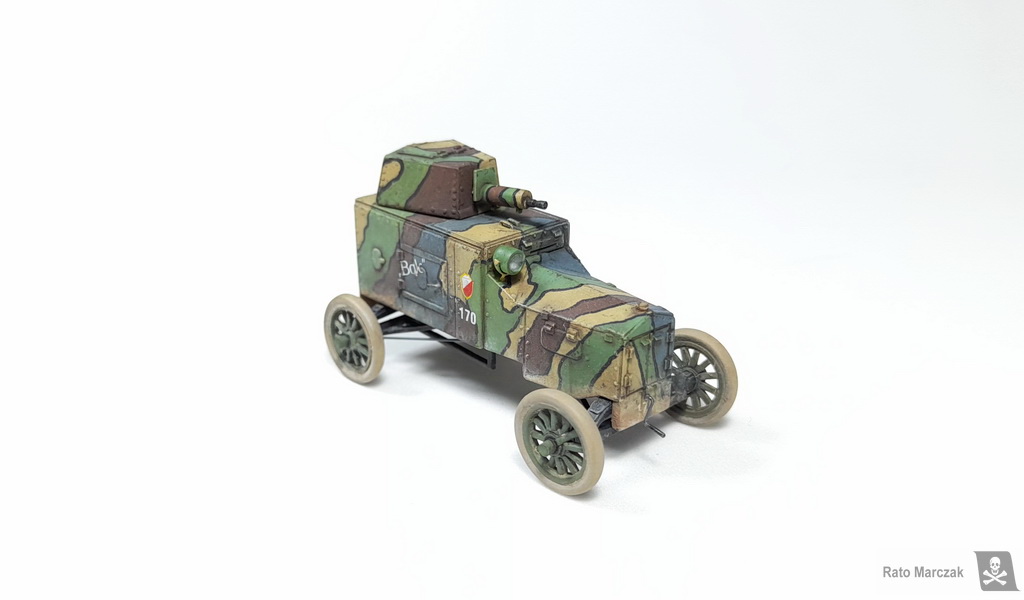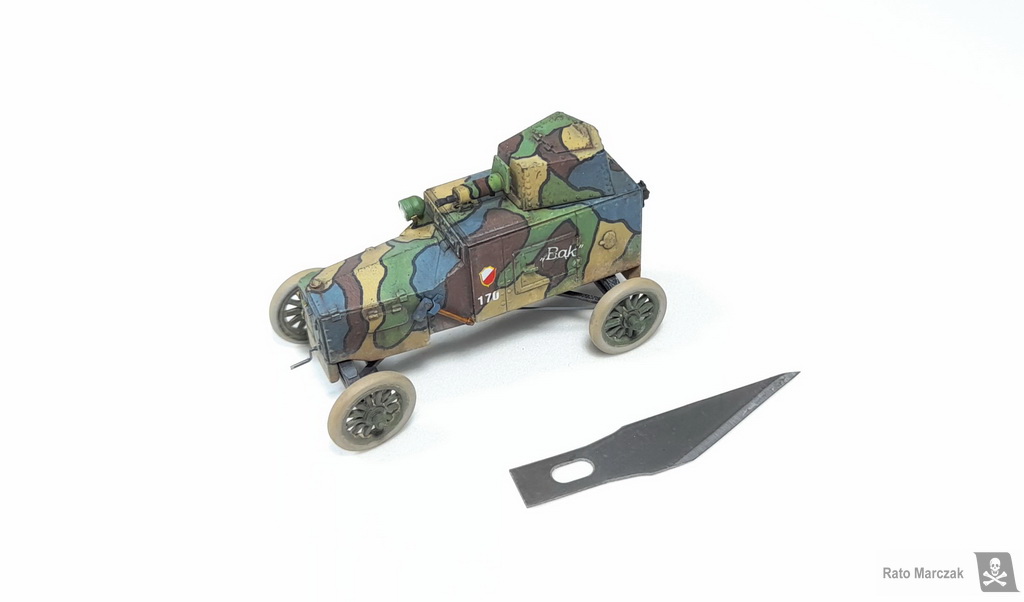 The next step was one of the main reasons why I made this kit. I wanted a different display base, something more ludic for a change. I will not describe the sequence/materials used, the ten steps below are evident: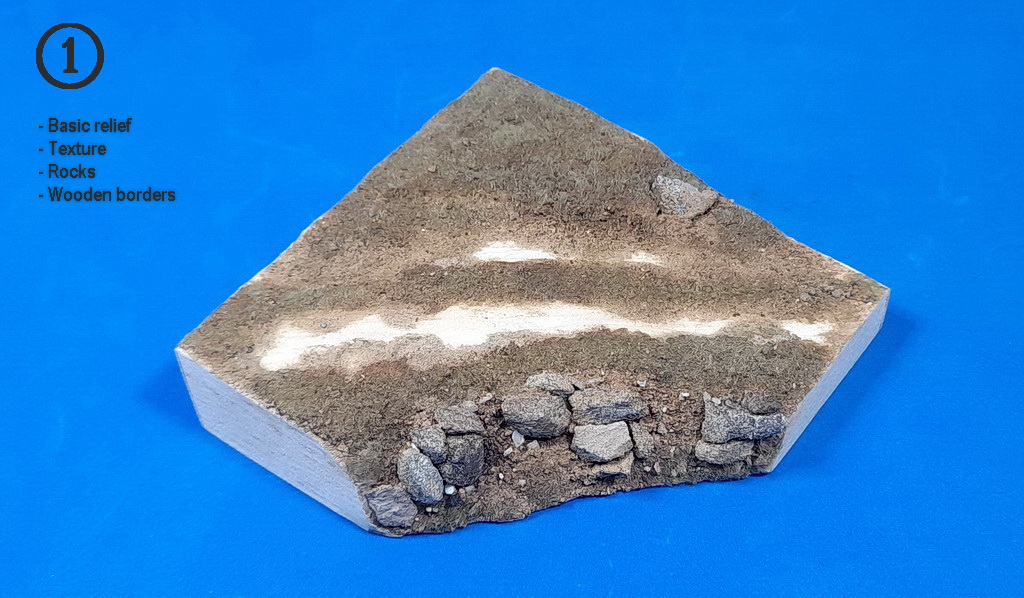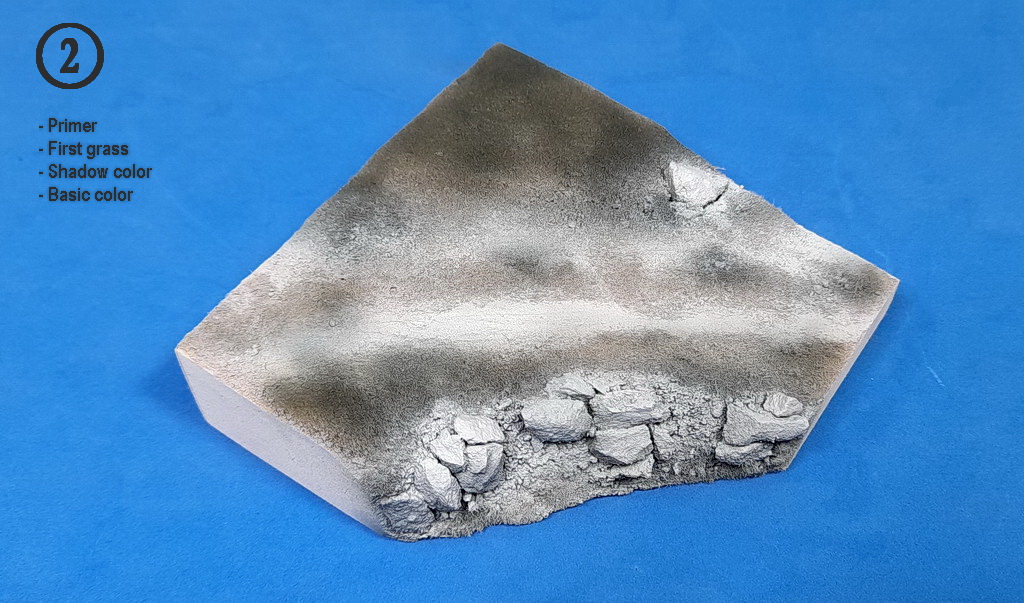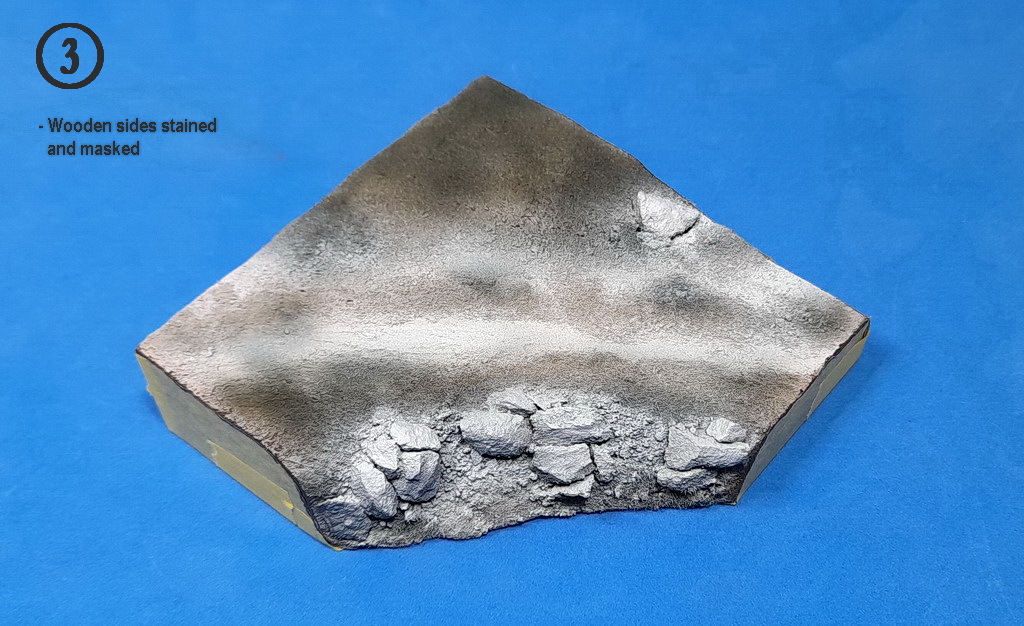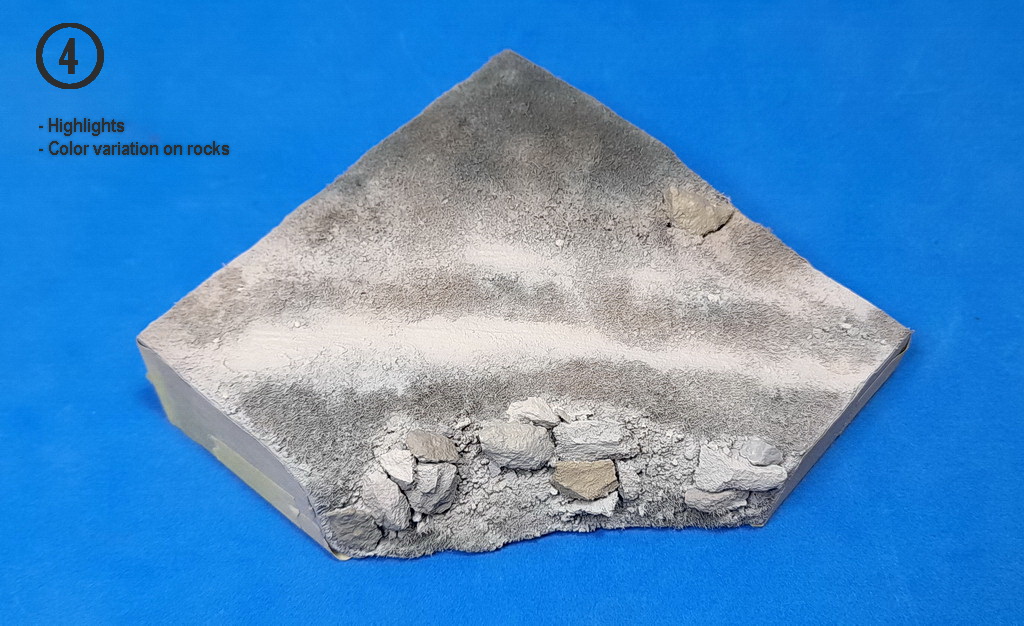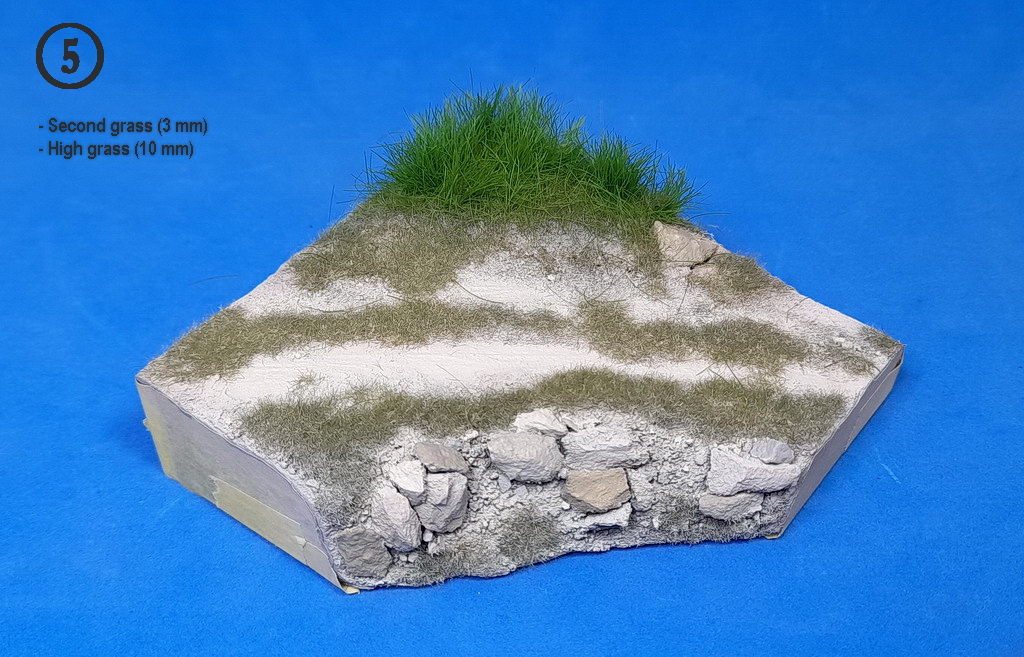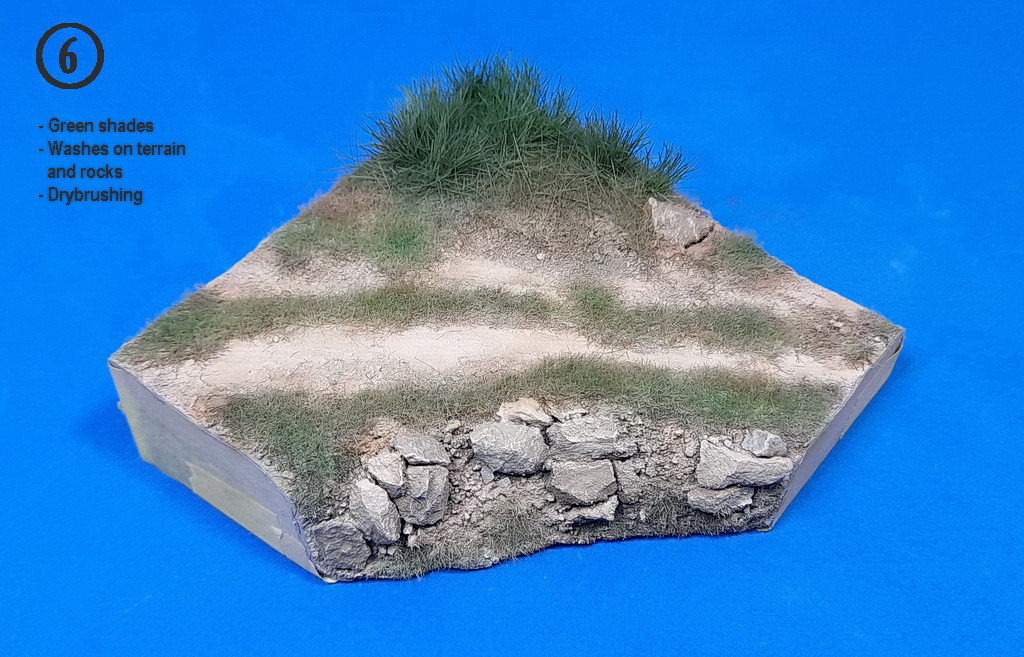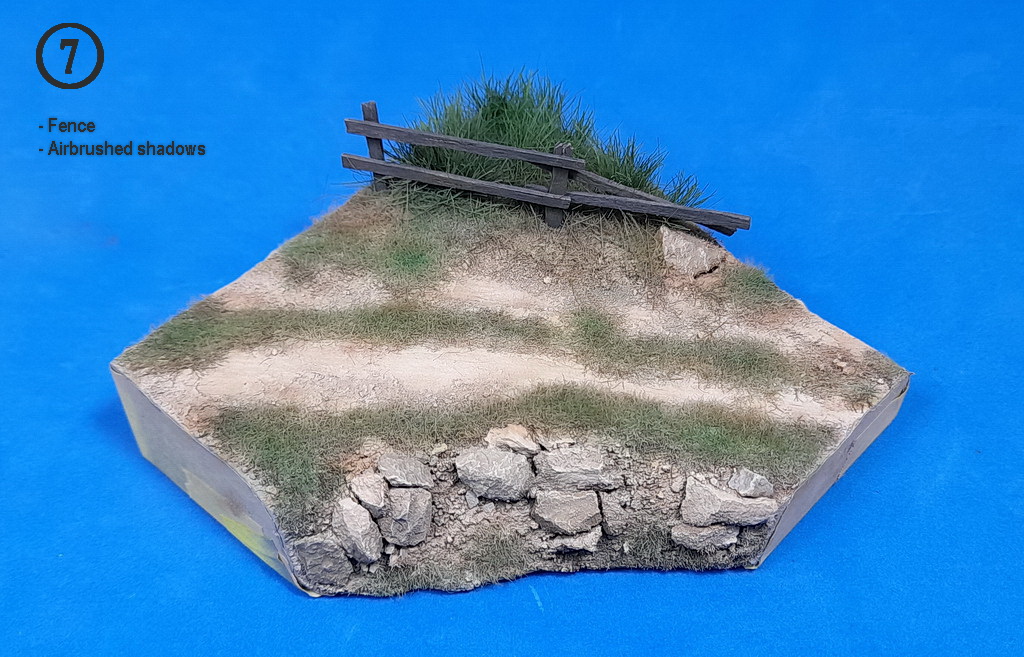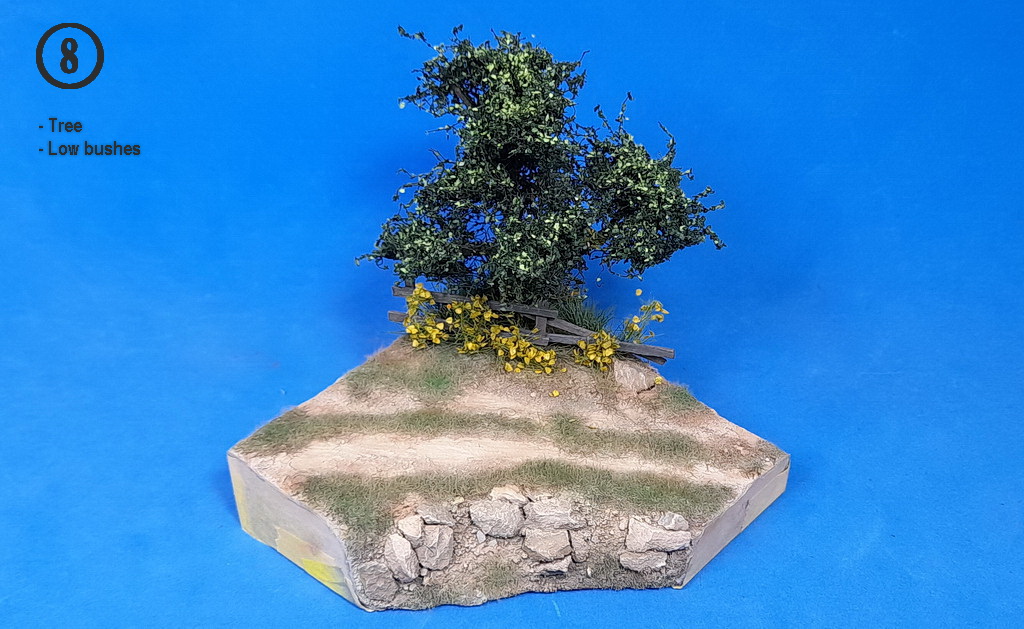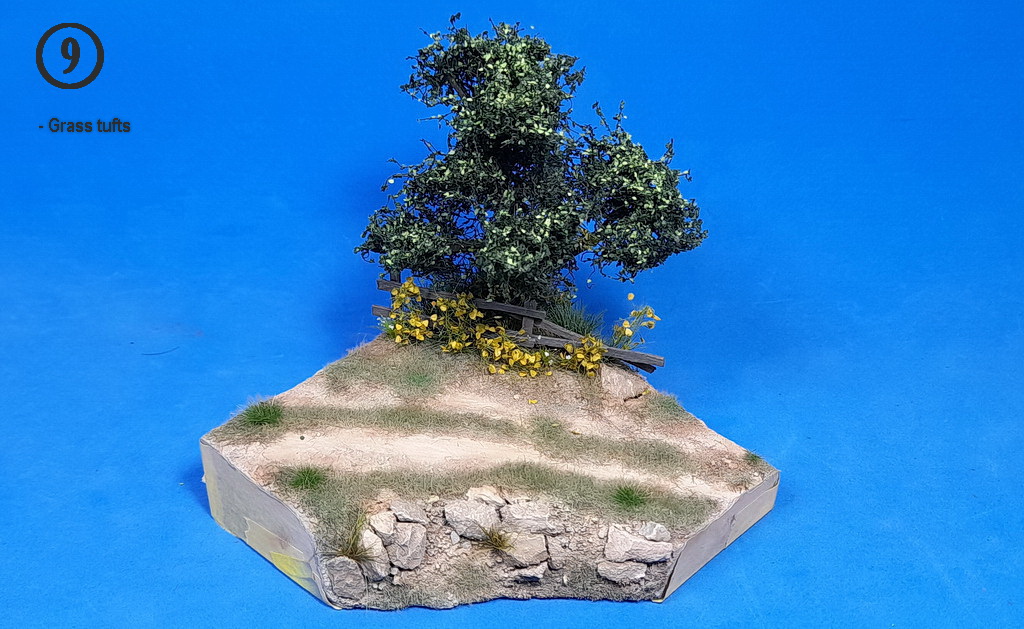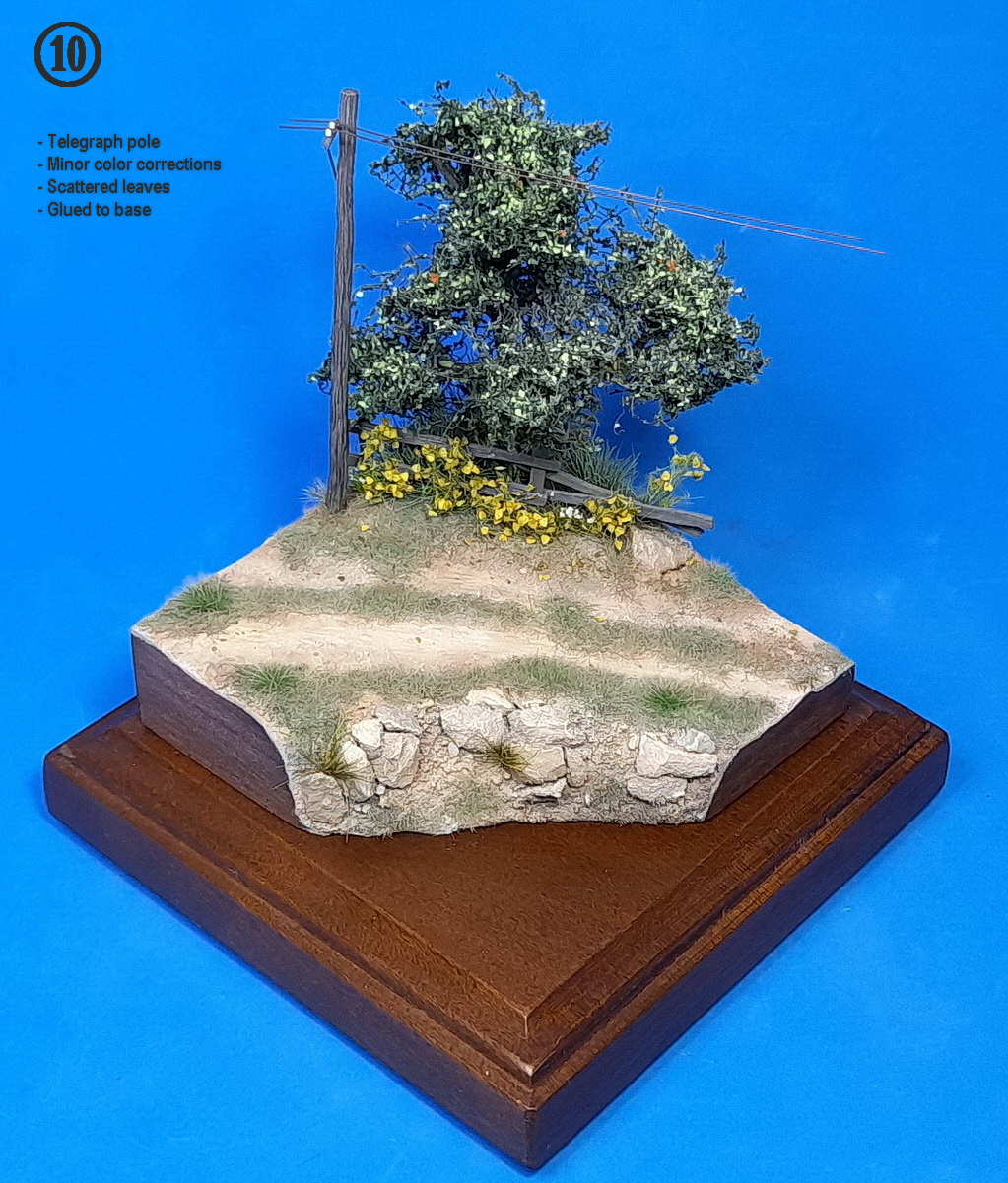 The final touch to the base was a badge which I cut out of a brass plate and painted to match the unit logo on the sides of the Ford. I liked the way the vegetation looks, and the variety of colors and textures on the scene. The pole also gave an extra touch:

I couldn't find decent 1/72 figures for the Polish Army at the beginning of the 1920s. I know Scibor Miniatures makes some, but I suspect they are more suitable for the late 1930s. So I have to improvise a mechanic/driver and a commander: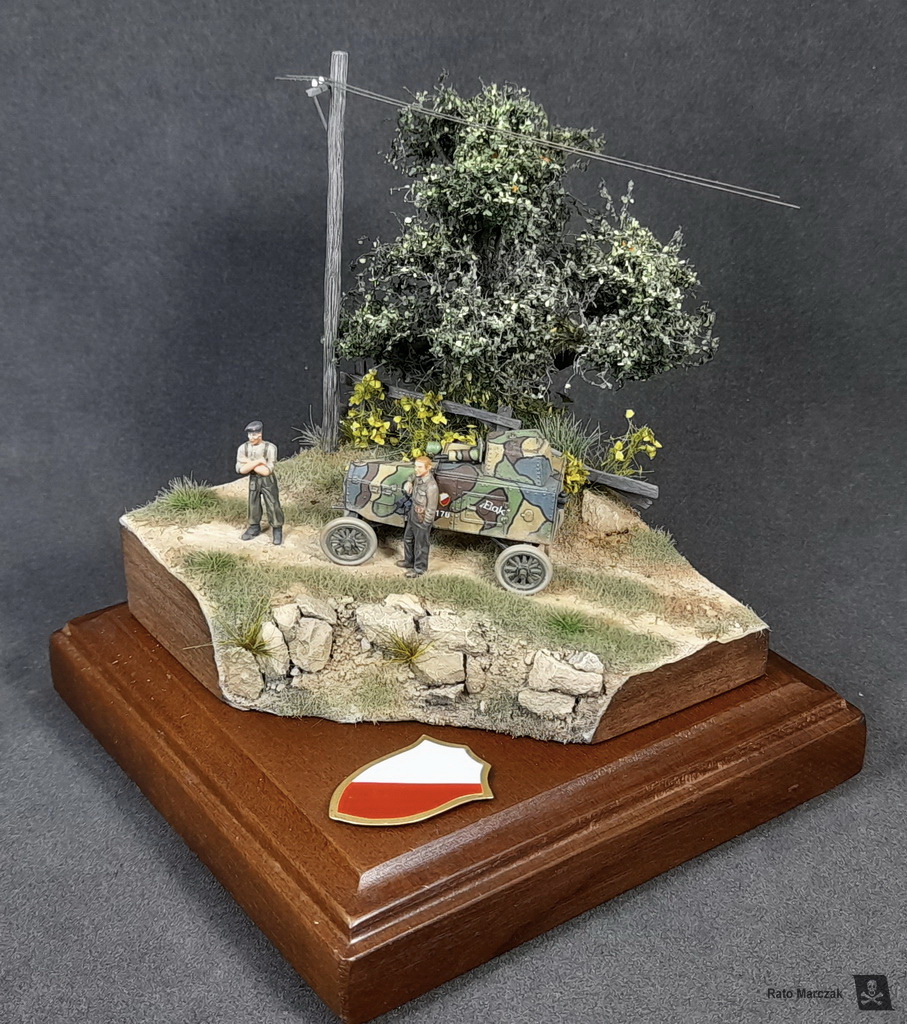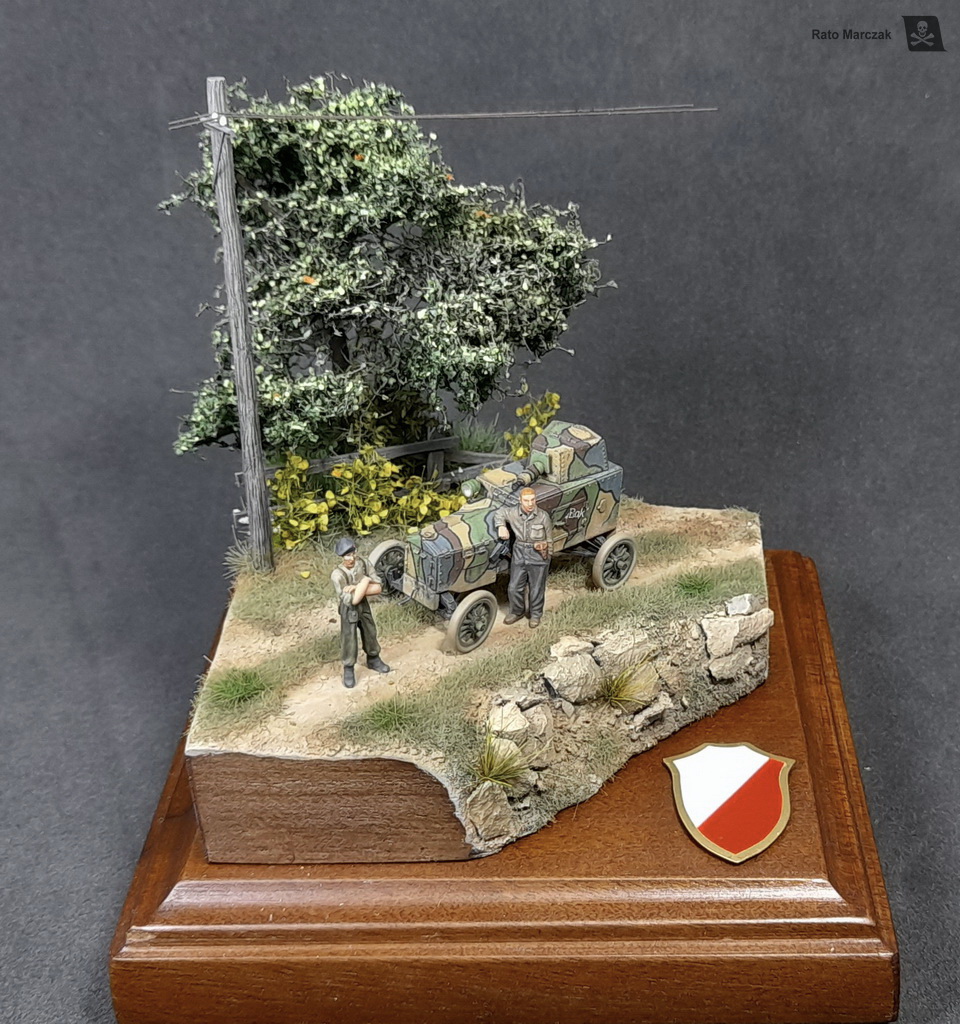 I think the lesson here is: the kit, in general, is not the reason for not having fun. Sometimes all you need is a kit with a few parts and some creativity.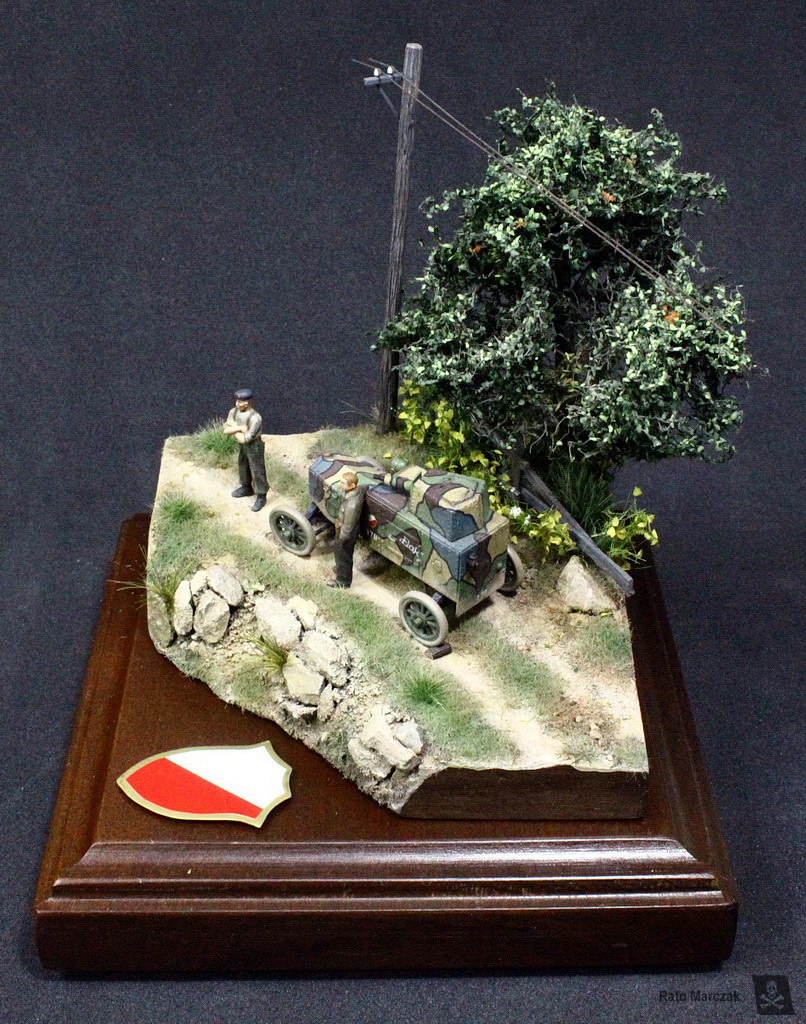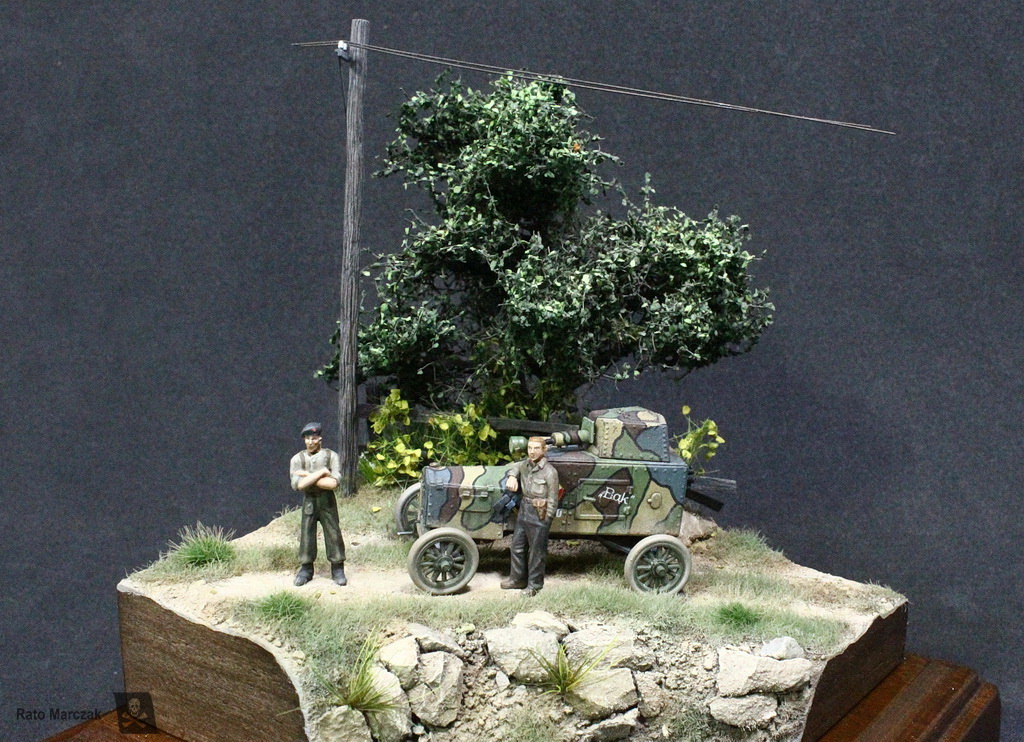 I hope you like this model and, if you have any questions or comments, drop me a line
by email
or through my
Facebook page
.