NorEastCon IPMS Region I Plastic Modeling
Convention

All photos copyrighted by RJ Marczak.
| | |
| --- | --- |
| Where: | American Airpower Museum, Republic Airport, Farmingdale NY, USA. |
| When: | April 30 & May 1st, 2010 |
| Who: | Me, representing the Southern Modelers Express Machine and the whole gang of IPMS-NJ |
The Show
Talk about venue... The Long Island Scale Model Society organized the NorEastCon, the annual Region I IPMS convention. The show took place inside the old #2 Republic hangar of the Americal Airpower Museum on April 30 & May 1st, 2010. The museum facilities consist of three hangars in Republic Airport at Farmingdale. The convention was extended to two days for first time, and was a bit empty on Friday, but surely this will chance in the coming years.

As much as the show, I was looking forward to check old locations of Brewster, Edo, Vought, Grumman and Republic factories from the 20's up to late in the war. I found them all a that will be the subject for another article. Late on Friday I arrived at the American Airpower Museum. Now that's the place to make a modeling convention. Much of the hangars are still looking like during WWII: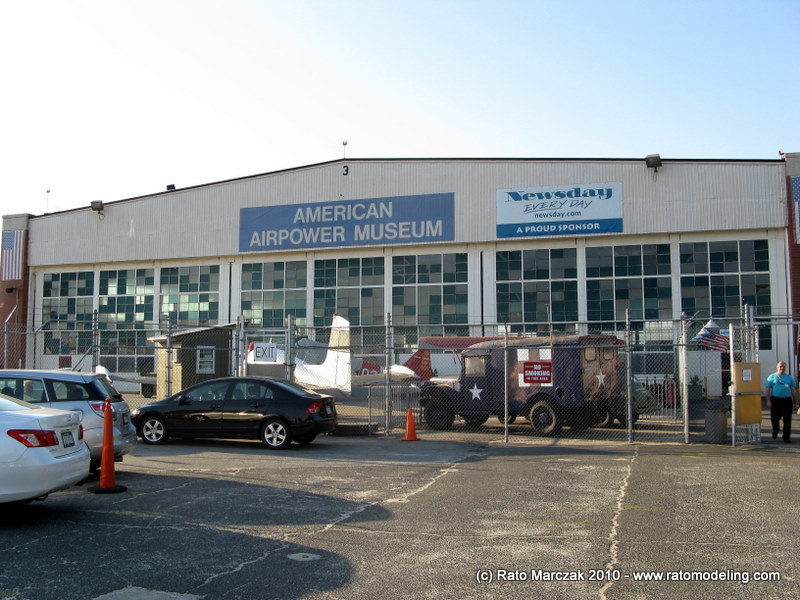 ...and that's my view when I was parking my car:

More on that later. For you who never had the experience of being in a modeling convention inside a museum, I don't know how to describe the sensation. But it's like mixing our two passions in a single feeling...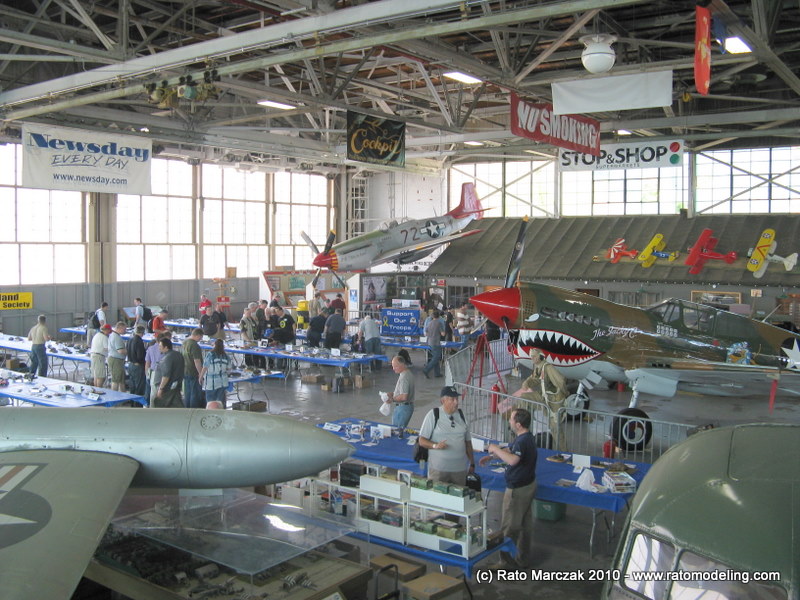 Everything packed in between P-40, P-51, PBY, engines, and models. The vendors area was great, too: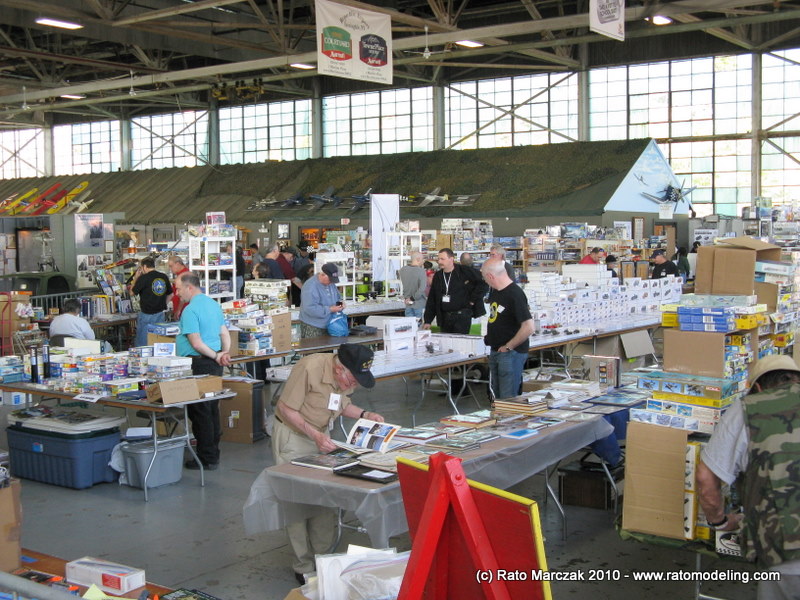 By 10 o'clock on Saturday most contenders were already on the tables. Time to start the fun...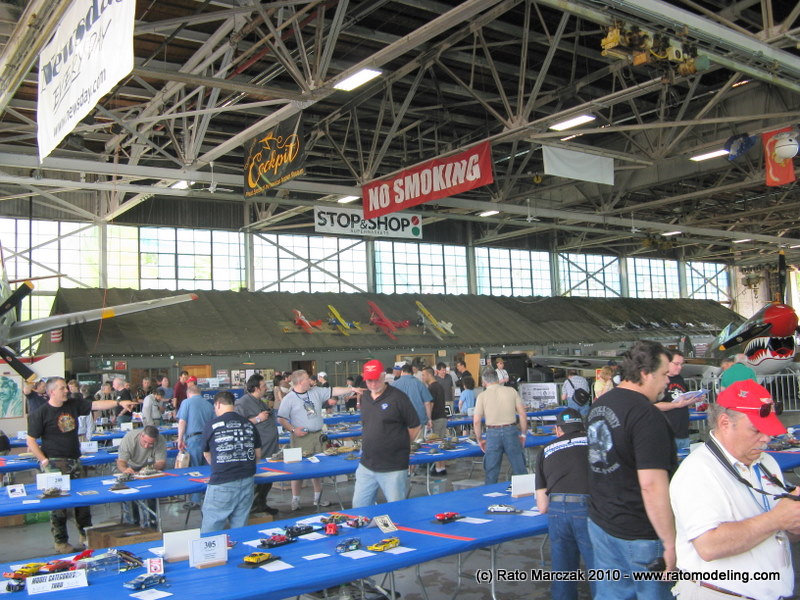 I
organized the photos here in 12 groups, so that the links below contain entries of several sub-categories.

You can find the complete list of winners at
LISMS site
. The Judge's Best of Show this year went to this USAF crash truck scratchbuilt conversion in 1/35, by Charles Rowley: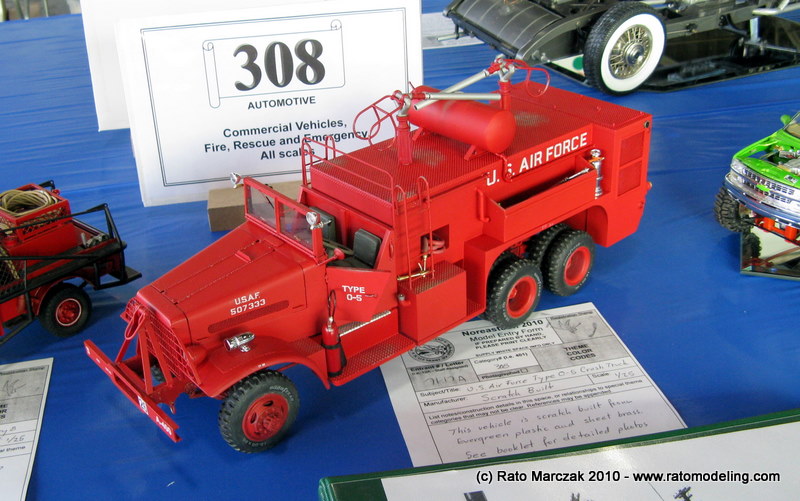 Congratulations to all the LISMS staff for cranking out a great show. Who knows I can return next year? Maybe...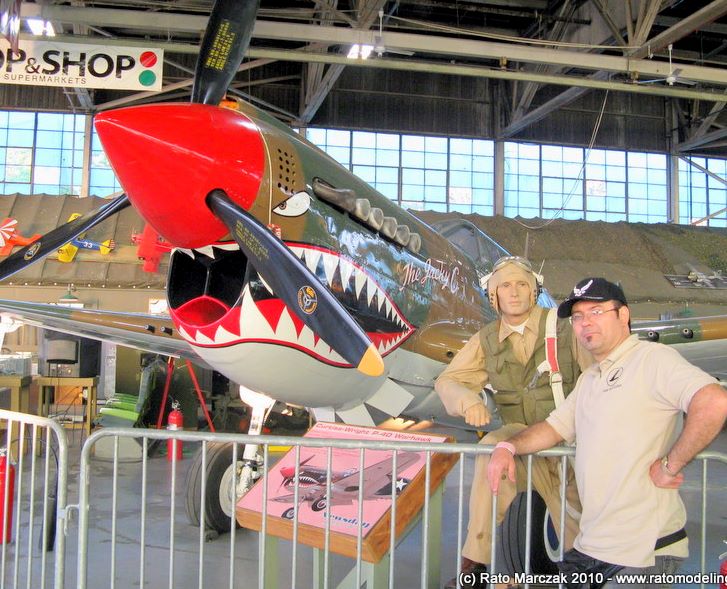 Rato Marczak
© 2010